Sun Life Financial - UWinnipeg Diabetes Program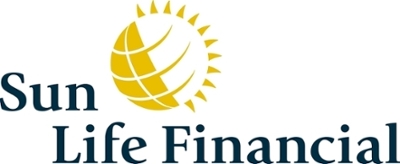 The Sun Life Financial - UWinnipeg Diabetes Awareness and Education Program was developed with the overall intent of providing a hands-on practical education experience for inner city youth in Manitoba (especially ethnic minorities) to help provide them with the tools to personally reduce their risk of developing T2DM.  We wanted to help enable youth participants to take responsibility for their own health and wellness in relation to this disease.
A prevalence of Type 2 diabetes mellitus (T2DM) is increasing among Canadian youth, and national surveillance has revealed ethnic minorities and Manitoban youth are disproportionally affected (Sellers et al., 2012). For youth, physical activity (PA), sedentary behaviors, and diet are important modifiable risk factors for T2DM requiring more attention (Huang et al., 2003).
To help combat this trend, the Gupta Faculty of Kinesiology & Applied Health partnered with Sun Life Financial to develop an education program for youth at risk of T2DM.
Program Format:
• Over an eight week period, inner city youth from local secondary schools attend 16, two hour sessions with their peers, which occur outside of regularly scheduled classes     
• Sessions are divided between a one hour physical activity component, and a one hour in-class nutrition/education component
• Sessions are held in the Axworthy Health and RecPlex (activities in Community Gym; nutrition in Thomas Sill Multi-purpose Room)
• The physical activity component involves a variety of traditional sports familiar to most of the participants (e.g., basketball, badminton) and physical activities that are more novel to the youth participants (e.g., omnikin, hantis)         
• The nutrition/education component involves a snack program where participants are provided the opportunity to make their own healthy snacks
• The nutrition/education component includes lessons that focus on different aspects T2DM and included interactive lectures, group work, and practical activities that encourage everyone to participate.
Project Coordinator: Mark Gavalov
For more information, please contact Stefanie Esposito, Business Development and Operations Manager, Recreation Services
Phone: 204.988.7638
Email: s.esposito@uwinnipeg.ca