SAVE the DATE! February 24, 2017
Gupta Faculty of Kinesiology and Applied Health
---
Wesmen Athletics True Sport Lives Here Manitoba Night
Friday, February 24 at Women's and Men's Volleyball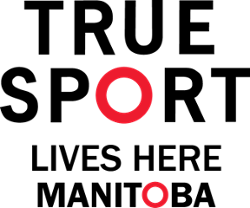 Join Wesmen Athletics as they celebrate True Sport Lives Here Manitoba at the Women's and Men's Volleyball games in the Dr. David F. Anderson Gym, February 24 at 6pm.  Learn more about True Sport and the True Sport Principles which promote positive values and intentionality for everyone who participates in amatuer, community or school sports. Discover how True Sport Lives Here Manitoba aims to transform the sporting landscape in our province just in time for 2017 Canada Summer Games.
It's time for positive change in Sport for our kids and our communities.
We hope that you will join us February 24th.
The Wesmen Way is the TRUE SPORTS Way.  True Sport LIVES HERE, Manitoba:

True Sport Lives Here Manitoba Partners (so far):
-        Sport Manitoba
-        Canadian Sports Centre Manitoba
-        Baseball Manitoba
-        2017 Canada Games Winnipeg Host Society
-        Gupta Faculty of Kinesiology and Applied Health, University of Winnipeg
-        City of Winnipeg
-        True Sport Foundation
-        River East Transcona School Division