Housing and Daycare
Indigenous UWinnipeg
---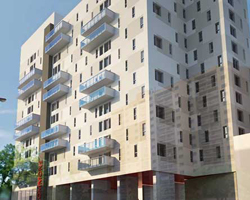 Downtown Commons 
Opening Summer 2016
Downtown Commons at 320 Colony Street is a 14-storey apartment complex that adds more living options in downtown Winnipeg for students, families and individuals. A 112,000-square-foot building, contains 102 apartments, ranging from one to three bedrooms.
An attractive outdoor terrace has added appeal for residents. It serves as a common area for all residents to enjoy outdoor amenities, including BBQ, children's play area and lounge space. The building also features indoor amenity space including a smudge room, meeting area and common kitchen.
Find out more at:http://uwcrc.ca/apartment-rentals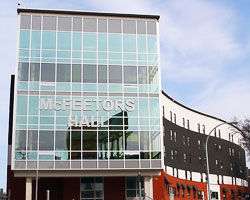 McFeetors Hall: Great-West Life Student Residence
McFeetors Hall is our newest residence, completed in August 2009. It offers single and double furnished dorms, and a number of family oriented unfurnished 1, 2, and 3-bedroom apartments. Residents have access to common entertainment and lounge areas, study areas, and laundry facilities.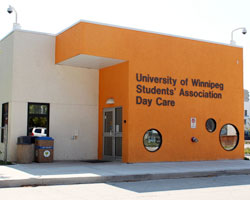 University of Winnipeg Students' Association (UWSA) Day Care Centre
The University of Winnipeg Students' Association Day Care Centre is licensed to serve 112 infants, toddlers, and preschool children from the University and the surrounding neighbourhood, making it one of downtown Winnipeg's largest and finest child care facilities. Students receive first priority for placements. The UWSA Day Care believes in providing a warm, accepting, and stimulating environment for children.