What our Scholars are Doing
Graduate Studies
---
Take a look at some of the work UWinnipeg Queen Elizabeth Scholars are doing this summer!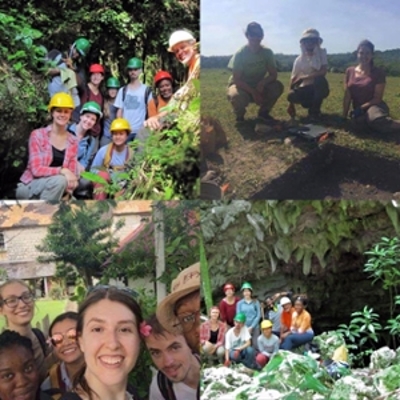 QEII Scholars Stephanie Skelton, Steven Mellor, Maddie Lischka, Tyler Brown, Jelani Dennis, and Erika Lee on an archeological dig with The Genesis Project in Jamaica with Dr. Mirjana Roksandic's Research Assistant, Amber Tetreault.
---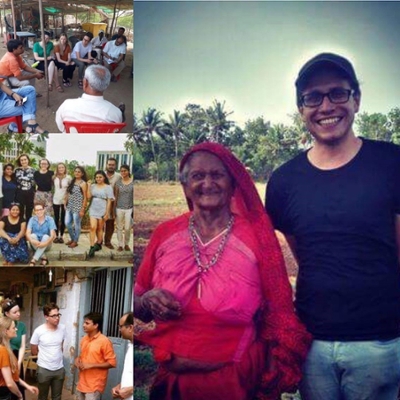 Dr. Kirit Patel and QEII Scholars Ariane Dilay, Bryce Gallant, and Tyler Loewen in Gujarat, India. Right "There's a lot that we can learn about hospitality from those in other places. Let's be kind to those seeking refuge in our country".
---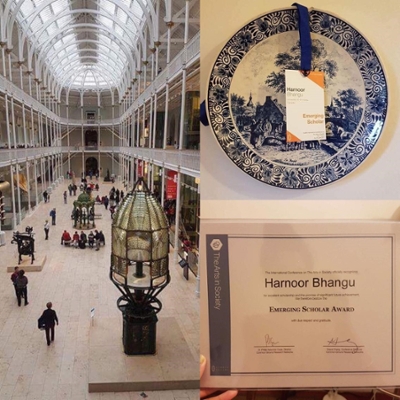 Harnoor Bhangu, Cultural Studies QEII Scholar, was awarded The Arts in Society Emerging Scholar Award. Noor will be exploring the Islamic art and artifacts at the National Museum of Scotland as a case study to analyze European histories of collecting and exhibiting Islamic Art.
---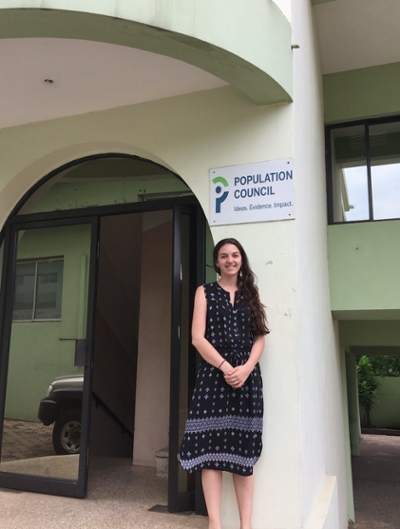 Juliana Coughlin Peace and Conflict Studies QEII scholar working with Population Council in Accra, Ghana
---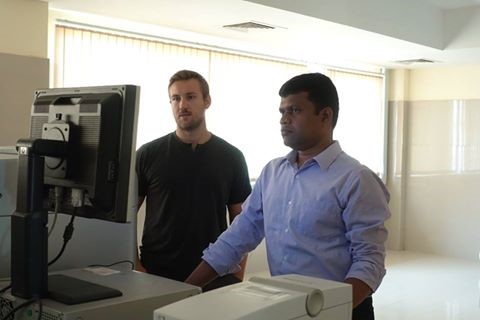 Biswaranjan Pradhan with David Datzkiw, BioScience QEII Scholar, at National Institute of Science Education and Research - NISER Bhubaneswar, India
---
Watch a short clip about Canadian Queen Elizabeth II Diamond Jubilee Scholarships and listen to UWinnipeg scholars Olu Olugboji and Jazmin Alfaro speak about the amazing research they are doing.
---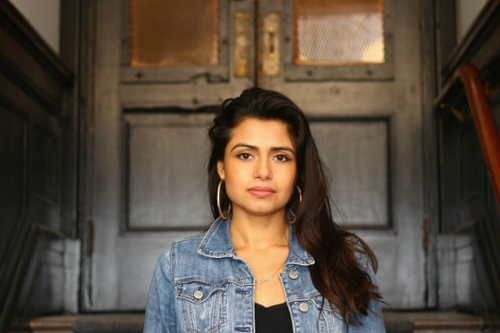 QE Scholar Jazmin Alfaro recently went to New York City to participate in a United Nations workshop with 17 other delegates from around the world. Click here to read more about her experiences and scholarly work.  
Photo Supplied.
---
UWinnipeg Queen Elizabeth Scholars Study Overseas this Summer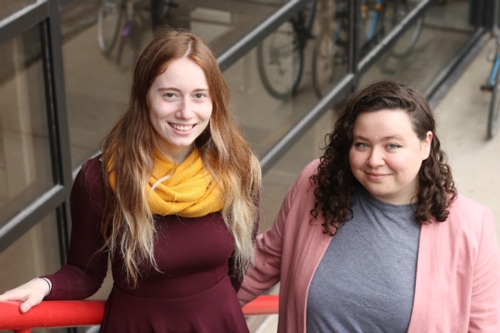 Noor Bhangu, Sarah Brereton, and Olenka Skrypnyk are headed overseas this summer to pursue research and experiences in museum curation. Each of the scholars received a Outgoing Queen Elizabeth Diamond Jubilee Scholarship, valued at $6000, to support their academic endeavors. Click here to read more about the scholars and their research interests.
Photo: Sarah Brereton and Olenka Skrypnyk, Communications UWinnipeg
---
Vanessa Tait speaks at Walrus Talks in Saskatoon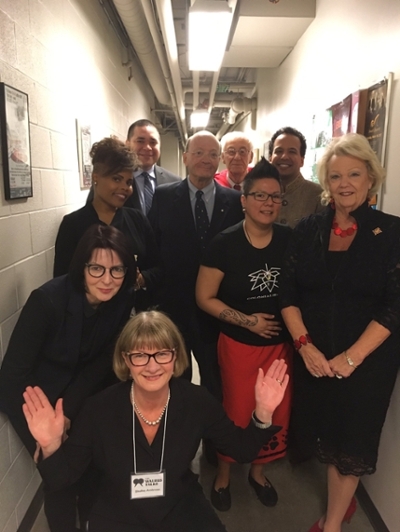 On March 13, 2017, QE Scholar Vanessa Tait presented at The Walrus Talks Conversations about Canada: We Desire a Better Country at its Saskatoon event. The tour aims to focus on the future of Canada and features fifty members of the Order of Canada and fifty youth leaders. Presentations from The Walrus Talks will be rebroadcasted on CBC radio. For more information see https://thewalrus.ca/canada150/#dates-en.
Photo Credit: @davidpleonard, Twitter
---
Peace and Conflict Studies Student Ashleigh Cummer shares about Homecoming in London and her research in Northern Ireland.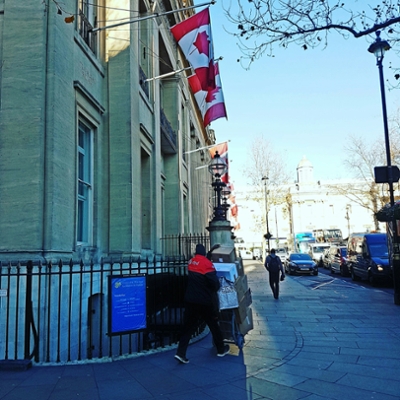 In 2016 Ashleigh Cummer spent a term away doing research in Northern Ireland. While she was there she also had the opportunity to take place in the Homecoming Conference in London, England. To read more about her experience, click here.
Photo supplied by Ashleigh Cummer
---
Vanessa Tait attends Universities Canada Homecoming 2016 in Ottawa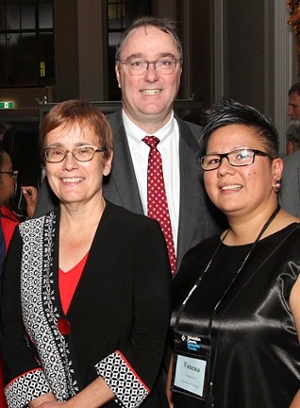 On October 25th, Universities Canada hosted a signature event, "Homecoming 2016", to demonstrate the amazing students attending Canadian universities.  Four Queen Elizabeth Scholars, including the University of Winnipeg's Vanessa Tait, had the opportunity to network with researchers, university presidents, and members of parliament.  Click here to read more!
University of Winnipeg President Annette Trimbee, Universities Canada President Paul Davidson and QE Scholar Vanessa Tait Photo Credit: @QEScholars, Twitter
---
Two Queen Elizabeth Scholars dine at Rideau Hall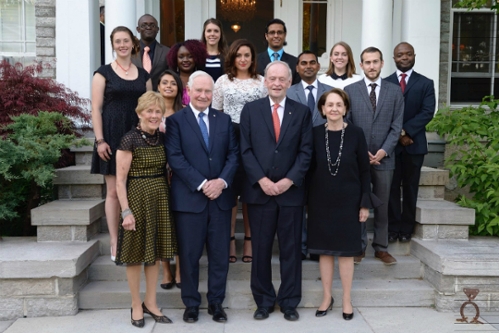 Two UWinnipeg Queen Elizabeth II Diamond Jubilee Scholars (QEScholars) had the opportunity to academically hob-knob with His Excellency the Right Honourable David Johnston and former Prime Minister Jean Chrétien at a dinner held at Rideau Hall earlier this month in Ottawa. Jazmin Alfaro, from the MA in Indigenous Governance program and Oluwayemisi Olugboji, from the MSc in Applied Computer Science & Society attended the prestigious dinner.
Many QE Scholars from across the country were nominated but only 11 students received an invitation. UWinnipeg is proud to have had two students chosen from a very competitive list of scholars.
Photo Credit: Governor General of Canada David Johnston + former Prime Minister the Right Honourable Jean + QEScholar, photo credit MCpl Vincent Carbonneau, Rideau Hall ©OSGG, 2016.
---
Follow Queen Elizabeth Scholars on Twitter @QEScholars
Return to Queen Elizabeth II Diamond Jubilee Scholarship Program Page
---