Meet Our Scholars
Graduate Studies
---
Incoming Scholars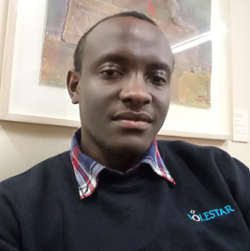 Francis Ogoe comes from Ghana and is in the Masters of Arts in Cultural Studies program.  A jovial young man, who attended Mfantisipim School, aquired a Bachelor's degree in Culture and Tourism at Kwame Nkrumah University of Science and Technology in Ghana. He is interested in the interactions among people from different backgrounds and seeks to use cultural heterogeneity and harmony as a tool to promote global peace and development.
---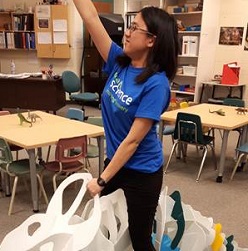 Nicole Dorville comes from sunny Singapore.  She holds a Bachelor's degree in Environmental Science and has pursued an equally ecologically conscious career as a zoo-keeper, a freshwater ecologist, and a student speaker for her University, encouraging potential entrants to pursue courses in life sciences.  She is currently studying for a Master's of Science in Bioscience, Technology and Public Policy.  Her thesis focusses on studying and potentially finding a treatment for White-Nose Syndrome in North American bats.  She enjoys teaching and is most interested in education in children and youth, particularly those who learn English as a second language.  Her ambition is to be either an acedmic in her field and/or to be a science educator for children in rural/developing areas and/or with special needs (she can't decide which yet...).
---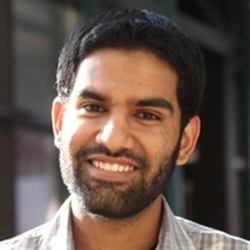 Aliraza Alidina graduated with a Specialized B.A. Honours in International Development Studies as a magna cim laude from York University in Toronto.  His areas of concentration were diaspora and migration, politics, governance and policy, and political economy. Prior to that, he completed a three-year advanced diploma program in International Business Administration from Seneca College. Aliraza is pursuing a Master's in Development Practice at The University of Winnipeg. For his field placement he worked on a project with the Social Planning Council of Winnipeg on Indigenous-Newcomer Relations. As an extension to this, he is currently working on a report outlining different initiatives in strengthening this relationship in Winnipeg on behalf of the Immigration Partnership Winnipeg.
---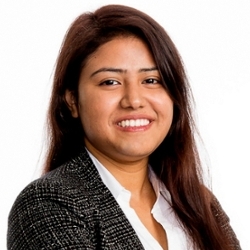 Fatima Tuz Zohora is a graduate student (Ph.D.) in economics at University of Ottawa, with particular interests in poverty, economic development, and international policy. As a Queen Elizabeth II Diamond Jubilee scholar she was involved in research on "Basic income access in Canada" and participated in different volunteer activities.  Prior to enrolling at Ottawa, she completed her MA in economics at The University of Winnipeg.  She holds a Master's degree and a B.S.S in Economics from the University of Dhaka, Bangladesh. Fatima is involved in several research projects on development and trade related issues in Bangladesh. 
---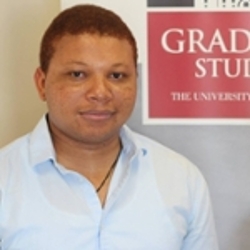 Daniel Udenwobele obtained his Bsc (Hons) in biochemistry with a minor in microbiology from the University of Nigeria, Nsukka. He was admitted to The University of Winnipeg to pursue a research-based master's degree based on his excellent academic accomplishments and leadership skills. His current research work focuses on the role of N-Myristoyltransferase in cancer and adaptive immunity: an inquiry into cell signalling pathways that are dysregulated during the pathogenesis of breast cancer and in HIV disease. Despite his intense work load, he finds time to participate in fundraising events for muscular dystrophy research, recruiting volunteers to donate blood at Canadian Blood Services, and organizing research seminars within the Faculty of Graduate Studies at The University of Winnipeg.
---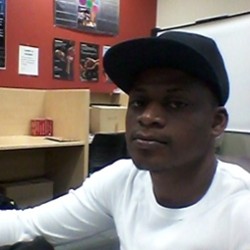 Kwabena Kessah comes from Ghana, West Africa.  He is in his second year in the Masters of Arts in Indigenous Governanace program.  Hie research topic is "The Impact of Oil Production on the Traditional Livelihood of Indigenous People in Takoradi".
---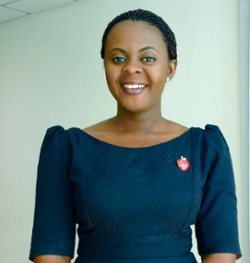 Nana Araba Asaam a Ghanian student in her second year of the Master's in Development Practice program. Her research interests include child labour and empowerment of rural women and girls.  She recently completed her MDP field placement working wtih RAINS in northern Ghana, tackling issues of women empowerment and child education.  Nana organized many unemployed youth in her home community to engage in machanized farming as a means to livelihood empowerment and offered free career and education counselling to students in the area.  As a research assistant, Nana currently explores feminism and cooperatives.  She also volunteers for the UWSA and Osteoporosis Canada.
---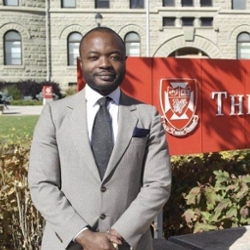 Olu Olugboji is pursuing a Master of Science in Applied Computer Science and Society. He has completed his coursework and is currently working on his research at Seven Oaks General Hospital, analyzing Big Data to simplify their emergency department processes. Olu is passionate about food security, fossil fuel divestment, and the Global Goals' Movement to end extreme poverty. He is a member of the National Volunteer Association and a volunteer at the UWSA food bank and Stony Mountain Correctional Institution.
---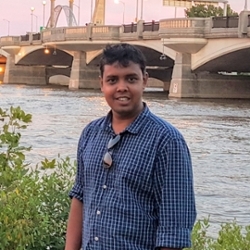 Rahim Md Abdur is a graduate student in the Master of Arts: Environmental Resource and Development Economics program.  He is interested in international economics, migration, and development. Rahim was a reseach associate for three years in a private think tank (SANEM) in Bangladesh and worked on different international and environmental issues. He is a volunteer research intern for the Public Interest Law Centre (PILC). Prior to enrolling at The University of Winnipeg, Rahim completed his Master of Arts and Bachelor of Social Sciences from University of Dhaka, Bangladesh.
---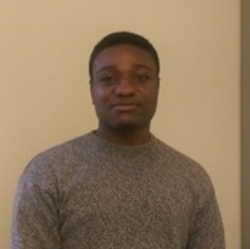 Victor Alhassan comes to The University of Winnipef from Nigeria.  He is his first year of the Master of Science: Applied Computer Science and Society program.  His research interests include artificial intelligence and computer vision.  His goal is to "train" instead of "code" computers to learn human perception, thereby giving computer systems a mind of their own.  He is a start-up citizen, involved with the Aga Khan Foundation push for global development and a volunteer at the UWSA food bank.
---
Outgoing Scholars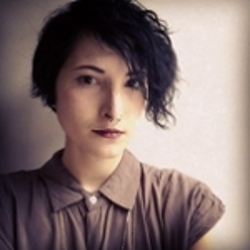 Anna Huard was born and raised in Winnipeg, Manitoba, but her family is from Couchiching First Nation. She completed the Master's in Development Practice program and is committed to studying language and cultural revitalization, as well as policy analysis in hopes of reintegrating traditional perspectives back into contemporary discourses. In 2014, Anna worked on her first field placement at the Assembly of Manitoba Chiefs.  She recently completed her second field placement at the University of Otago in Dunedin, New Zealand. When she is not studying, she is partaking in local pow wows and ceremonies, suches as Sundances and sweats. 
---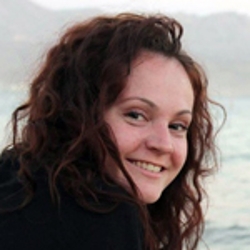 Leah McDonnell is from Toronto, ON and moved to Winnipeg solely for the Master's in Development Practice program. She has traveled the world and worked in different countries. Most recently was in Isreal, working with asylum seekers from Africa.  Her main academic interests are in regards to human trafficking in Canada and Missing Murdered Indigenous Men and Women (boys and girls).  Leah has a background in development, politics, and communications.  She currently works for the University of Manitoba at the Centre for Aboriginal Health Research.
---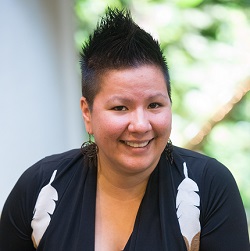 Born and raised in northern Manitoba, Vanessa Tait is proud of her roots as an Ithinew (Cree) woman from O-pipon-na-piwin Cree Nation, Manitoba. Vanessa is currently obtaining a Master's in Development Practice: Indigenous Development degree. She holds a Bachelor of Commerce (Honours) degree from the University of Manitoba (2012) and has also completed the Indigenous Women in Community Leadership program from Coady International Institute (2011). In 2014, Vanessa acheived the designation of Certified Technician Aboriginal Economic Developer (TAED). She is a community leader, as demonstrated by her involvement as Co-founder and Secretary of Manitoba Moon Voices Inc., a non-profit Indigenous women's organization.
---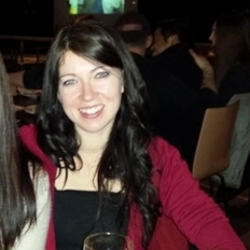 Ashleigh Cummer is a Joint Masters student in Peace and Conflict Studies at The University of Winnipeg. She came here from the University of Saskatchewan, where she completed her B.A. (Hons) degree in Psychology in 2015. Her Honours thesis examined attitudes toward the Scottish referendum in Northern Ireland. With the help of the Queen Elizabeth II Diamond Jubilee Scholarship, Ashleigh is collecting data for her Master's thesis, which examines the perceptions and experiences of grassroots peacebuilders in Northern Ireland. She is also working on three psychology studies exploring the potential for storytelling as a tool for reducing prejudice in conjuction with colleagues at Ulster University. In her spare time, she likes to travel, read, and spend time with her partner, Tom, and young son, Carrick.
---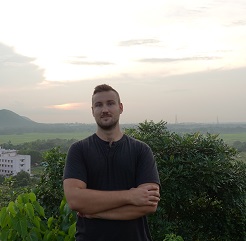 David Datzkiw is a Master of Science: Bioscience, Technology and Public Policy student. Under the supervision of Dr. Anuraag Shrivastav, David's work involves studying the delicate signalling interactions within a cell, which act like a vast and interconnected series of dominoes, dynamically responding to stimuli from within and outside a cell. His research will shed light on the role that the unique enzyme, N-myristoyltransferase, plays in colon cancer and on the potential of probiotics in the prevention of cancer. David works as an intern at the National Institute of Science, Education and Research (NISER) in Odisha, India.
---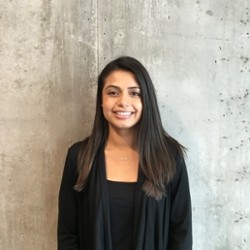 Jazmin Alfaro studies in the Master of Arts in Indigenous Governance program and is currently doing research in Dominica. Jasmin's project explores community resilience through oral history semi-structured interviews with Elders and knowledge keepers.  She also studies Indigenous food systems and their role in community resilience. While in Dominica, she aims to engage in community-based participatory research with goals of reducing food insecurity and increasing the resilience of Indigenous food systems. Jazmin also engaged in an INAC Summer intership in Ottawa in 2016.
---
Return to Queen Elizabeth II Diamond Jubilee Scholarship Program Page