ISSP Researchers and Projects 2018
Graduate Studies
---
Faculty research proposals will be accepted for the 2019 program starting in Fall 2018.
For more details please contact the Faculty of Graduate Studies.

---
2018 Researchers and Research Projects
Roland Bohr, History
Six Seasons of the Asiniskow Ithiniwak: Reclamation, Regeneration, and Reconcilaiition, History Team
The Six Seasons project involves many partners and collaborators engaged in the vital work of reclaiming the languages, histories, and knowledges of the Asiniskow Ithiniwak (Rocky Cree). This project builds a historical understanding of the people, places, and cultures of the region through oral history accounts. 
Thamer Linklater is the Summer Scholar on this project.
---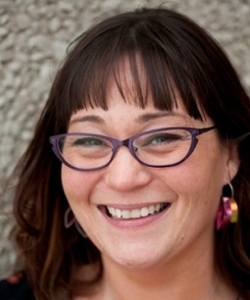 Jaime Cidro, Anthropology
Dr. Cidro looks at Indigenous health issues through a socio-cultural lens with a specific focus on socio-cultural determinants of health such as cultural identity, and cultural based health interventions. She was the principal investigator in a community based NEAHR grant through CIHR on cultural based oral health interventions in Norway House Cree Nation Dr. Cidro currently the principle investigator on a CIHR funded community driven project looking at repatriating birthing to a FN community in northern Manitoba. She is also the principle investigator on a CIHR funded project looking at Indigenous doulas as a cultural intervention for First Nations women who travel for birth in Manitoba. She works closely with the First Nations Health and Social Secretariat of Manitoba.
Indigenous Doulas for First Nations Women Who Travel for Birth
Most First Nations women who travel for birth will do so alone, or with limited social support. They experience isolation, boredom, stress and anxiety, which often results in a negative birthing experience and a range of poor health outcomes for both the mother and baby. Working with University of Winnipeg, Nanaandawewigamig (First Nations Health and Social Secretariat of Manitoba), and the Manitoba Indigenous Doulas Initiative we are conducting a pilot project where culturally trained birth companions, or "doulas", are paired with First Nations women during the pregnancy, birth and postpartum periods. The aims of this project include expanding or building on local capacity for doulas or birth companions and a culturally specific training program and to develop a culturally based model of evaluation for a First Nations doula program.
Tara Faye Myran and Taylor Wilson are the Summer Scholars on this project.
Photo Supplied
---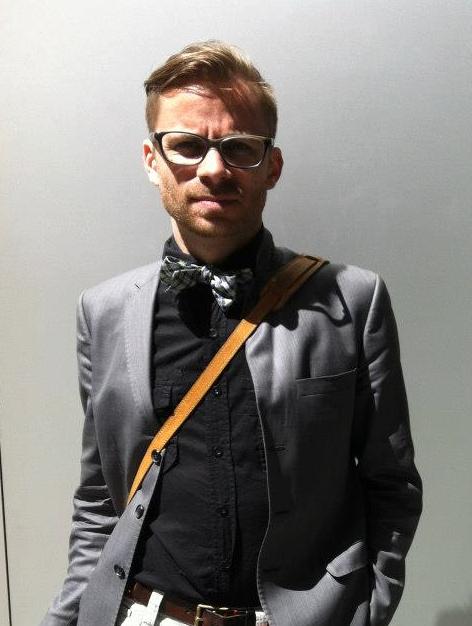 Bruno Cornellier, English
Dr. Cornellier is an Assistant Professor in the Department of English where he teaches graduate and undergraduate survey courses in Cultural Studies. Since its emergence as an outgrowth of the New Left in post-War Britain, Cultural Studies is chiefly concerned with the analysis of power and cultural change in capitalist and mass-mediated societies. Dr. Cornellier's research in the field is concerned with culture as a site of struggle in the negotiation of race-based relations of power within and across various settler colonial contexts. His current project identifies some productive intersections between Indigenous Studies and Cultural Studies, but also – and crucially – the ways Indigenous decolonial methodologies and practices require that we re-examine and renovate some of Cultural Studies' core critical insights about culture, race, and colonialism.
Indigenous Cultural Studies
This project provides a collaborative critical and intellectual space for Indigenous scholars to discuss in the field imagined as "Indigenous Cultural Studies" in the 21st Century and foster critical interventions indebted to Indigenous decolonial methodologies and practices. It explores the productive and conflicting ways in which cultural studies, decolonial theory, and trans-Indigenous epistemologies meet. 
Marie-Anne Redhead is the Summer Scholar on this project.
---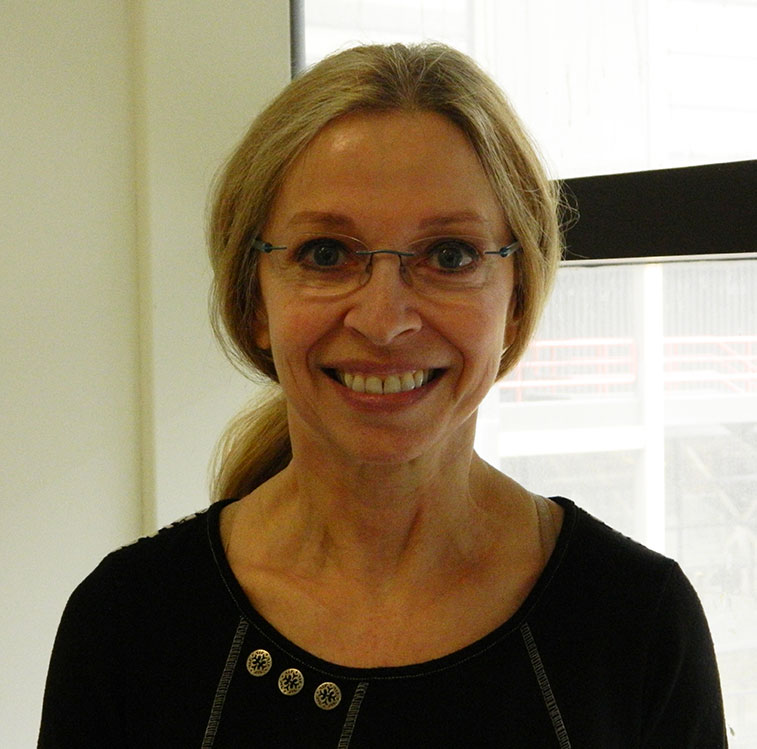 Linda DeRiviere, Political Science
Dr. DeRiviere is an Associate Professor of Public Policy and Public Administration from the Department of Political Science at The University of Winnipeg. She has taught a variety of courses in evaluation methods and public policy. She has published policy and evaluation papers on a wide range of topics, including Indigenous issues involving women's health, gender-based violence against women and girls, early childhood education, child welfare policy, fetal-alcohol effects, youth homelessness, and community-university engagement. Her research is interdisciplinary, participatory, and community-based.
Six Seasons of the Asiniskow Ithiniwak: Reclamation, Regeneration, and Reconciliation,
Research Evaluation and Policy Development Team
The Six Seasons project involves many partners and collaborators engaged in the vital work of reclaiming the languages, histories, and knowledges of the Asiniskow Ithiniwak (Rocky Cree). This project documents, analyzes and assesses the methods of collaborative, participatory and community based research for the purpose of advancing public policy and programming for reconciliation.
Ozten Paul is the Summer Scholar on this project.
______________________________________________________________________________________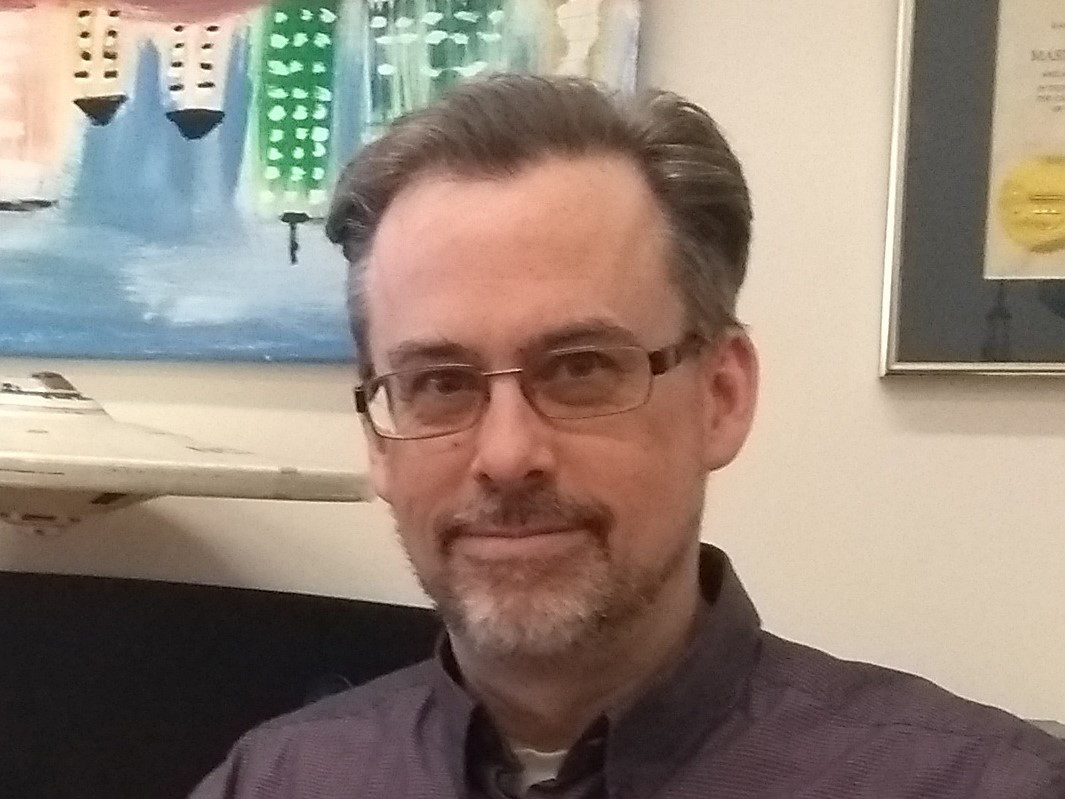 Michael Dudley, Unversity of Winnipeg Library
Mr. Dudley is the librarian for Indigenous Studies, history, political science and disability studies at the University of Winnipeg. He holds Master's degrees in both Library and Information Studies and City Planning, and spent 11 years as a Research Associate at the U of W's Institute of Urban Studies. A regular book reviewer for the Winnipeg Free Press, he was also the editor of the 2012 American Library Association book, Public Libraries and Resilient Cities.
Traditional Indigenous Scientific Knowledge in the University of Winnipeg Library Collections
How are Indigenous scientific knowledges about the physical world and mathematical concepts represented in the library's holdings? To more fully understand access and potential barriers to these knowledges, this project conducts analysis of the library's current print holdings and documents the nature and extent of relevant information and access points to it, highlighting potential informational barriers and Eurocentric biases. 
April Blackbird is the Summer Scholar on this project.
____________________________________________________________________________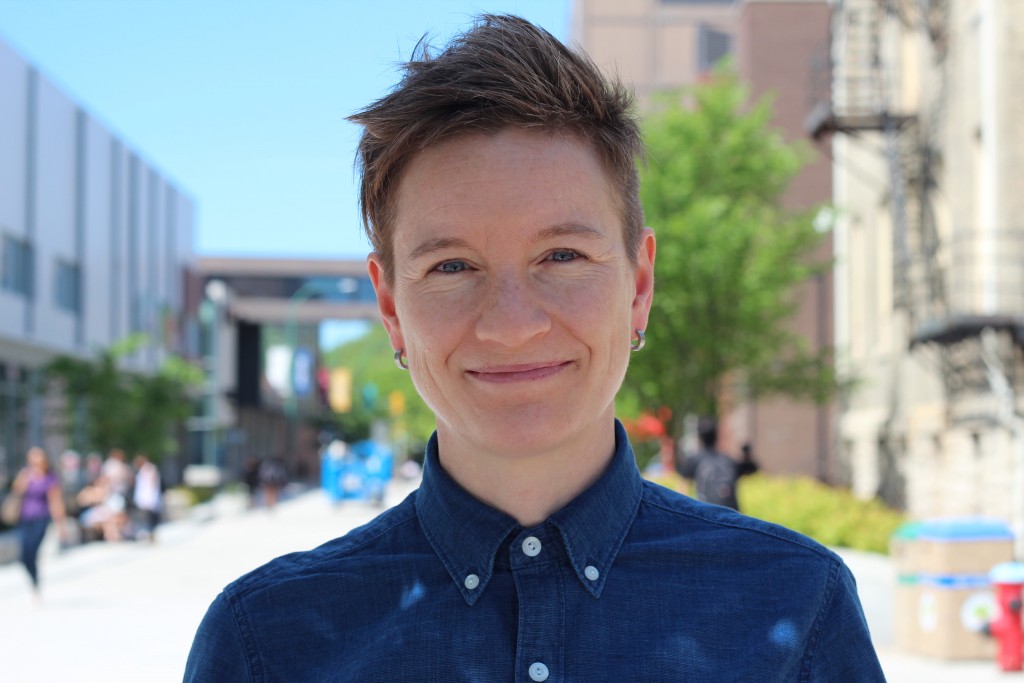 Angela Failler, Womens and Gender Studies
Dr. Failler is Associate Professor of Women's & Gender Studies and Canada Research Chair in Culture and Public Memory at the University of Winnipeg. She is also a Research Affiliate of the Institute for Women's and Gender Studies, Lead Researcher of the Cultural Studies Research Group (CSRG), Director of the Centre for Research in Cultural Studies (CRiCS), and instructor for the MA Program in Cultural Studies. Her current research is focused on public memory of the 1985 Air India bombings. She is also interested in phenomena at the intersection of culture, embodiment and psychical life and has published writings on anorexia and self-harm in this vein. Most recently, she has taken lead of a collaborative project on difficult knowledge in museum contexts and co-leads the Museum Queeries research project with Dr. Heather Milne. Dr. Failler serves as a Contributing Editor for the international journal Review of Education, Pedagogy and Cultural Studies. She teaches in the areas of feminist theory, cultural studies, queer theory, and embodiment and subjectivity. In 2012 she won the Clifford J. Robson Memorial Award for Teaching Excellence.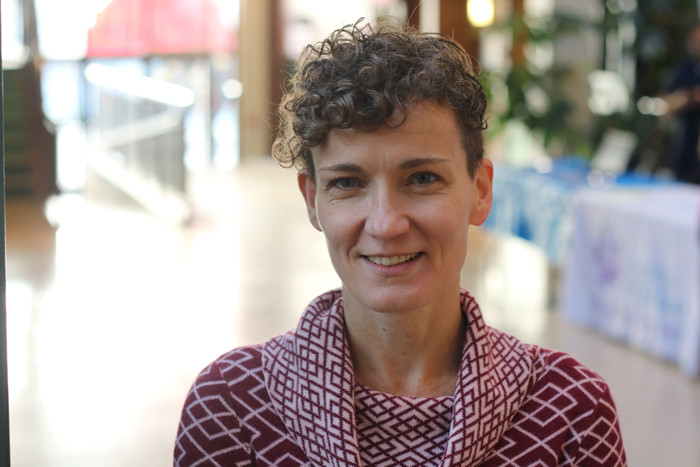 Heather Milne, English
Dr. Milne is an Associate Professor in the Department of English at the University of Winnipeg where she teaches in the areas of queer theory, queer literature, feminist theory, and women's writing.  Her current research focuses on contemporary North American feminist poetics with a specific interest in the ways in which twenty-first century women poets engage with neoliberalism, affect, and the posthuman. She has recently completed two book manuscripts titled Writing Dissent: Twenty-First Century North American Feminist Poetics (forthcoming with University of Iowa Press) and Poetry Matters: Neoliberalism, Affect, and the Posthuman in Twenty-First Century North American Feminist Poetics (2018), and is currently preparing a volume of Rachel Zolf's poetry for publication in the Laurier Poetry Series (Wilfrid Laurier University Press). She is the co-editor of Prismatic Publics: Innovative Canadian Women's Poetry and Poetics (Coach House, 2009). She also acts as the co-leader of the Museum Queeries research project with Dr. Angela Failler.
Museum Queeries
The idea of "queerying" the museum is not only about addressing the museum's representation of gender and sexuality; it is also about challenging normative systems of oppression with a particular interest in how queering, decolonizing, and anti-racist strategies might work together to bring about change in museums.
Thomasena Downes-Mitchell is the Summer Scholar on this project.
---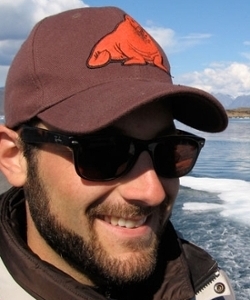 Ian Mauro, Geography (Prairie Climate Centre)
Dr. Mauro is an Associate Professor in the Department of Geography. He is a community-based researcher and filmmaker specializing in food security, resource extraction, energy, and climate change issues. Dr. Mauro co-directed the influential Inuktitut language film
Qapirangajuq: Inuit Knowledge and Climate Change
with Zacharias Kunuk, the acclaimed Inuk filmmaker who made
Atanarjuat The Fast Runner
. Mauro's films have been translated into numerous languages and screened globally at academic conferences, film festivals and venues such as the United Nations, Smithsonian Institution, National Geographic and the Royal Ontario Museum.
Climate Change, Indigenous Knowledge and Adaptation
The goal of this project is for the student to engage with the Prairie Climate Centre and their ongoing geovisualization research regarding the impacts of climate change across the Canadian Prairies, specifically investigating opportunities to engage Indigenous communities through multi-media documentation. It will provide the summer scholar with a range of experiences, from community-based research to multi-media skills development, which all contribute to our larger climate atlas (www.climateatlas.ca) initiative. The project engages work with the Prairie Climate Centre in conjunction with existing community-based partnerships with the Turtle Lodge and Sagkeeng First Nation.
Albert Buyère is the Summer Scholar on this project.
Photo supplied
---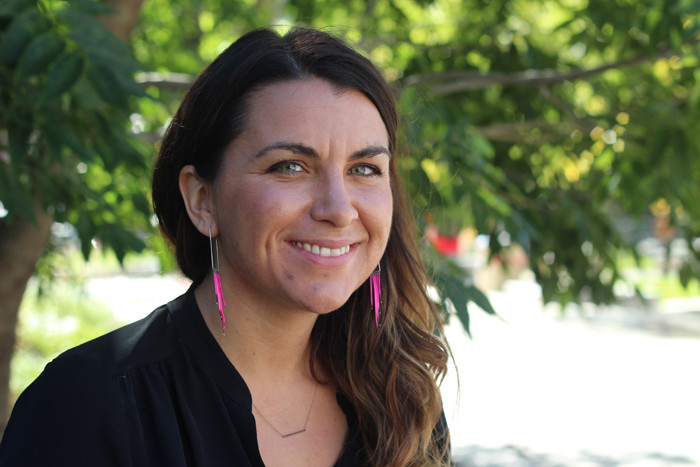 Julie Nagam, History
Dr. Nagam (Mětis, German/Syrian) is the Chair of the History of Indigenous Art in North America, a joint appointment between the University of Winnipeg and the Winnipeg Art Gallery. She is an Associate Professor in the faculty of History. Her current SSHRC funded projects include The Transactive Memory Keepers: Indigenous Public Engagement in Digital and New Media Labs and Exhibitions (www.glamcollective.ca). Nagam hosted and organized The Future is Indigenous (http://abtec.org/iif/symposia/3rd-annual-symposium/) and the International Indigenous curators exchange with Australia, Canada, Aotearoa (New Zealand) and Finland. She is co-editor of Indigenous Art: New Media and the Digital, a special issue of PUBLIC journal. She has curated and exhibited in ImagineNATIVE Film + Media Arts Festival. Currently, Dr. Nagam is curating a public art installation for a Reconciliation Walk at The Forks in Winnipeg, and leading a team that is creating an Indigenous App for Winnipeg's art, architectural, and place-based history. She has co-curated with Jaimie Isaac INSURGENCE/RESURGENCE, the largest contemporary exhibition at the Winnipeg Art Gallery in fall 2017-18. Her artwork where white pines lay over the water, was shown in, Toronto, Ontario, San Paulo, Brazil, Lyon, France, Wellington, New Zealand. Her installation singing our bones home, was shown in Markham, in London, England and in Winnipeg, Manitoba. Nagam is has new public artwork, Electrical Currents for Winnipeg Arts Council, commissioned work for Nuit Blanche Manitowapow, speaking to the moon, in Toronto, Canada fall of 2017, and new commissioned work for Smithsonian's exhibition Transformers in New York, USA, 2017-18 and The future is in the Land, a solo exhibition at A-Space, Toronto Canada.
Transactive Memory Keepers: Indigenous Digital and New Media
Drawing on the power of the arts to shape public spaces, create sustainable communities, and provide skills and training, this project will position Indigenous artists on the national stage and create new dialogues within Canada and explore the role of digital and new media art. This project uses 3 public sites as case studies to develop a new methodology in the curation/coordination of public art exhibition.
Lesley Beardy is the Summer Scholar on this project.
Photo supplied
---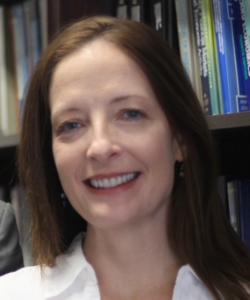 Melanie O'Gorman, Economics
Dr. O'Gorman is an Associate Professor in the Department of Economics at the University of Winnipeg. She joined the department in 2006 after completing her Ph.D. at the University of Toronto. Her research is in the areas of economic development, education and macroeconomics, and she has done field work in Pakistan and Tanzania. She is currently leading a project on the determinants of educational success in Inuit communities, funded by ArcticNet, and recently received a Knowledge Synthesis Grant from the Social Sciences and Humanities Research Council (SSHRC) for research entitled Forum on research in Inuit education: a gathering to harness knowledge of Inuit education leaders. Co-Applicants on the latter grant are Ian Mauro (UWinnipeg, geography), Kathy Snow (Cape Breton University), Peter Geikie (Inuit Tapiriit Kanatami), and Shelley Tulloch (UWinnipeg, anthropology).
Foundations for Student Persistence and Success in Inuit Nunangat
The purpose of this project is to identify what is working well in some schools/communities to support/recognize Inuit learning. What contributes to students' persistence/withdrawal from school and how are students progressing? Research methods include a literature review, environmental scan, narrative sharing and case studies, and statistical analysis.
John Sobkovich is the Summer Scholar on this project.
Photo: UWinnipeg
---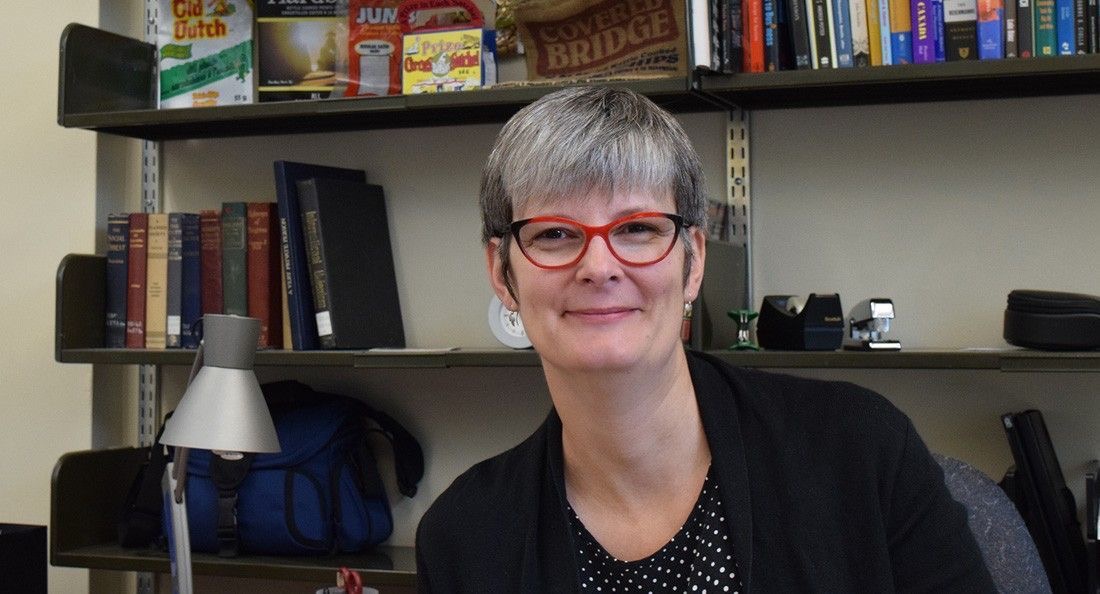 Janis Thiessen, History
Dr. Thiessen is an Associate Professor in the History Department and Associate Director of the Oral History Centre at The University of Winnipeg. She studies the history of business, labour, and food, and conducts oral history interviews as one of her methodologies. She has written three books, the most recent of which is Snacks: A Canadian Food History (University of Manitoba Press, 2017). Her current SSHRC-funded research involves using a food truck as a mobile oral history lab.
Manitoba Food History Project
How has food been produced, sold, and consumed in Manitoba? The Manitoba Food History Truck will travel the province, inviting Manitobans to cook local, historical, and meaningful recipes aboard the truck while researchers conduct life history interviews with them. 
Rochelle Richards is the Summer Scholar on the project.
______________________________________________________________
Dr. Shailesh Shukla, Indigenous Studies
Reconciliation in Action : Indigenous food systems curriculum Innovation for Northern Manitoba
This research intends to contribute to the design of a certificate level Indigenous Food systems course and to conduct community-based Indigenous food-focused research. The project will research available courses, stories of indigenous food systems land-based courses, synthesize the information, and present it to a food research group for feedback as well as seek input from UW and community partners.
Anna Neil is the Summer Scholar on this project.