Researchers and Projects
Graduate Studies
---
To host a Summer Scholar, please complete and return the 2018 Faculty Research Proposal Form to the Faculty of Graduate Studies by December 8, 2017.
---
2017 Research Projects
Ryan Bullock, Environmental Studies and Sciences
Dr. Ryan Bullock is an Assistant Professor in the Department of Environmental Studies and Sciences and Director of the Centre for Forest Interdisciplinary Research (C-FIR) at The University of Winnipeg. He researches the human dimensions of environmental resources with a focus on how societies respond to social-ecological crises, conflicts and change. This means understanding how different societal actors perceive, innovate and adapt to changes induced by, for example, climate and land use changes, in order to devise collaborative solutions. Dr. Bullock's research focuses on the forest, energy and water sectors.
Learning to Adapt for Canada's New Energy and Forestry Sectors
Canada is a global leader in renewable resources, timber and energy. This project examines how to improve adaptive capacity in Canada's renewable resource sectors and regions. It recognizes a need for sector-specific assessments of adaptive capacity (the capacity to adjust to climate change, to moderate potential damages, to take advantage of opportunities or cope with the consequences).This project identifies learning as crucial to strengthening adaptive capacity.  It will use a comparative case study approach to assess learning by stakeholders about climate change adaptation, gain insights into how the learning occurs and examine if and how learning enhances adaptive capacity. The project will focus on northern regions and communities, in particular cases in northwestern Ontario, northern Manitoba, and northern Saskatchewan. The work will address identified gaps in the understanding of the way stakeholder interactions shape learning as socio-political process, the assessment of learning outcomes over time, and explanatory connections between learning outcomes and adaptive capacity.
Miranda Hamilton is the Summer Scholar on this project.
Photo: Greg Chase
---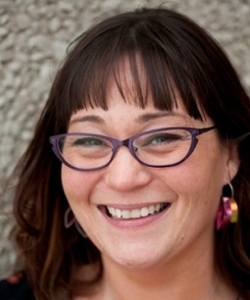 Jaime Cidro, Anthropology
Dr. Cidro looks at Indigenous health issues through a socio-cultural lens with a specific focus on socio-cultural determinants of health such as cultural identity, and cultural based health interventions. She was the principal investigator in a community based NEAHR grant through CIHR on cultural based oral health interventions in Norway House Cree Nation Dr. Cidro currently the principle investigator on a CIHR funded community driven project looking at repatriating birthing to a FN community in northern Manitoba. She is also the principle investigator on a CIHR funded project looking at Indigenous doulas as a cultural intervention for First Nations women who travel for birth in Manitoba. She works closely with the First Nations Health and Social Secretariat of Manitoba.
Indigenous Doulas for First Nations Women Who Travel for Birth
Most First Nations women who travel for birth will do so alone, or with limited social support. They experience isolation, boredom, stress and anxiety, which often results in a negative birthing experience and a range of poor health outcomes for both the mother and baby. Working with University of Winnipeg, Nanaandawewigamig (First Nations Health and Social Secretariat of Manitoba), and the Manitoba Indigenous Doulas Initiative we are conducting a pilot project where culturally trained birth companions, or "doulas", are paired with First Nations women during the pregnancy, birth and postpartum periods. The aims of this project include expanding or building on local capacity for doulas or birth companions and a culturally specific training program and to develop a culturally based model of evaluation for a First Nations doula program.
Alexandra Fontaine is the Summer Scholar on this project.
Photo Supplied
---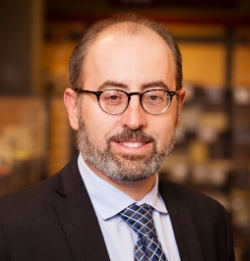 Jino Distasio, Institute of Urban Studies
Dr. Jino Distasio is the director of the Institute of Urban Studies. He joined The University of Winnipeg in 1999. For over a decade, he has worked extensively in Winnipeg's inner city as well as exploring broader Canadian and global urban issues where he has been engaged in close to 200 projects, publications and community initiatives. Recently, he coordinated a six-year project on homelessness and mental health in Canadian cities. This work is part of a $110-million project funded by the Mental Health Commission of Canada and is the largest such project ever undertaken globally.
Indigenization of Housing First in Winnipeg
The At Home Chez Soi project was a $110 million randomized control (RTC) trial that first examined housing in Canada. The RTC was carried out in five cities over a six year period. Winnipeg was home to a unique approach that saw the local community take ownership of a largely American intervention by localizing it to fit our context. This project will explore the early governance model used in Winnipeg and will include interviews, literature and data analysis as well other means by which to explore the early phases of this landmark study.
Dylon Martin is the Summer Scholar on this project.
Photo: UWinnipeg
---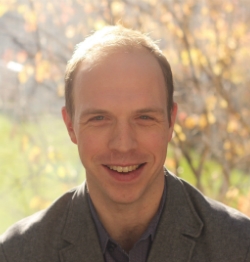 Ryan Eyford, History
Dr. Ryan Eyford is an associate professor in the Department of History at The University of Winnipeg. His research links the history of colonization in western Canada to the global history of settler colonialism, and brings together Indigenous and immigrant histories. His work has been published in the Journal of the Canadian Historical Association, Histoire Sociale/Social History, Sport History Review, and the edited collection Within and Without the Nation: Canadian History as Transnational History. Eyford's first book, White Settler Reserve: New Iceland and the Colonization of the Canadian West, was published by University of British Columbia Press in 2016.
Improving Access to Historic Treaty Annuity Payments
Treaty Annuity Paylists are an important source in the study of Indigenous history, and are extremely valuable records for Indigenous people tracing their ancestry through colonial records.  Beginning in the 1870s, the Department of Indian Affairs (DIA) distributed treaty payments, usually $5 per capita per annum, to members of First Nations in Manitoba and the North-West Territories (later Saskatchewan and Alberta) that had signed treaties with the Crown.  Each year, DIA clerks recorded the name of the annuity recipient, usually a male head of household, as well as information about that person's family, including the number of people in the household, and the gender distribution of the family. The information contained within the paylists is particularly valuable for First Nations in support of land claims and other Aboriginal rights litigation. In this project, the scholar and researcher will partner with Canadiana.org to transcribe a portion of the paylists and then attach the transcribed text back to the source documents in order to make them searchable. The project will begin with the paylists for St. Peters, the original home of Peguis First Nation.
Ashley Courchene is the Summer Scholar on this project.
Photo: UWinnipeg
---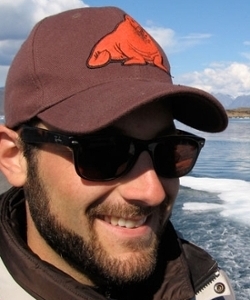 Ian Mauro, Geography (Prairie Climate Centre)
Dr. Ian Mauro is an Associate Professor in the Department of Geography. He is a community-based researcher and filmmaker specializing in food security, resource extraction, energy, and climate change issues. Dr. Mauro co-directed the influential Inuktitut language film
Qapirangajuq: Inuit Knowledge and Climate Change
with Zacharias Kunuk, the acclaimed Inuk filmmaker who made
Atanarjuat The Fast Runner
. Mauro's films have been translated into numerous languages and screened globally at academic conferences, film festivals and venues such as the United Nations, Smithsonian Institution, National Geographic and the Royal Ontario Museum.
Climate Change, Indigenous Knowledge and Adaptation
The goal of this project is for the student to engage with the Prairie Climate Centre and their ongoing geovisualization research regarding the impacts of climate change across the Canadian Prairies, specifically investigating opportunities to engage Indigenous communities through multi-media documentation. It will provide the summer scholar with a range of experiences, from community-based research to multi-media skills development, which all contribute to our larger climate atlas (www.climateatlas.ca) initiative. The project engages work with the Prairie Climate Centre in conjunction with existing community-based partnerships with the Turtle Lodge and Sagkeeng First Nation.
Francine Laurin is the Summer Scholar on this project.
Photo supplied
---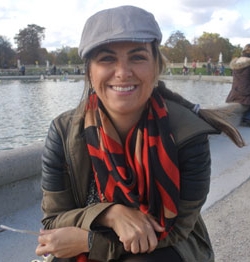 Julie Nagam, History
Dr. Julie Nagam is the first-ever University of Winnipeg/Winnipeg Art Gallery Chair in Chair in History of Indigenous Art in North America. She is currently working on the SSHRC project The Transactive Memory Keepers: Indigenous Public Engagement in Digital and New Media Labs and Exhibitions. She is a co-applicant in partnership grant Initiative for Indigenous Futures (http://abtec.org/iif/) and will be hosting the first Public symposium entitled, Radically Shifting Our Indigenous Future(s): Through Art, Scholarship and Technology at the Winnipeg Art Gallery in late 2017. She has co-edited Indigenous Art New Media and the Digital as a special issue of PUBLIC Art, Culture + Ideas journal. Currently she is curating a public art installation for a Reconciliation walk at the Forks in Winnipeg and leading a team to create an Indigenous App for Winnipeg's art, architectural and place-based history. She is co-curating a massive Indigenous contemporary exhibition at the Winnipeg Art Gallery in fall 2017.
Transactive Memory Keepers: Indigenous Digital and New Media and IIF Project
This project will develop Indigenous research-creation methodologies on discourses of digital and new media laboratory productions. Drawing on the power of the arts to shape public spaces, create sustainable communities, and provide skills and training, the project will ultimately position Indigenous artists on the national stage and create new dialogues within Canada. The Transactive Memory Keepers: Indigenous Public Engagement in Digital and New Media Labs and Exhibitions will develop a new methodology in the curation and coordination of public art exhibitions, drawing on an open-source digital media and design labs in urban Indigenous communities. Using three public sites as our case studies, we will develop and present a three-part, ongoing public contemporary exhibition, symposium, catalogue publication and lab residency in Winnipeg, Manitoba (Winnipeg Art Gallery/WAG and Lab residency at Videopool), Halifax, Nova Scotia (Anna Leonowens Art Gallery and Lab residency at Media Arts and Electronics Lab at NSCAD) and Montreal, Quebec (Centre Phi and Lab residency in Concordia's Hexagram).
Janell Henry is the Summer Scholar on this project.
Photo supplied
---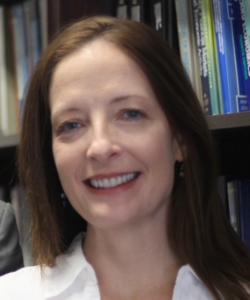 Melanie O'Gorman, Economics
Melanie O'Gorman is an Associate Professor in the Department of Economics at the University of Winnipeg. She joined the department in 2006 after completing her Ph.D. at the University of Toronto. Her research is in the areas of economic development, education and macroeconomics, and she has done field work in Pakistan and Tanzania. She is currently leading a project on the determinants of educational success in Inuit communities, funded by ArcticNet, and recently received a Knowledge Synthesis Grant from the Social Sciences and Humanities Research Council (SSHRC) for research entitled Forum on research in Inuit education: a gathering to harness knowledge of Inuit education leaders. Co-Applicants on the latter grant are Ian Mauro (UWinnipeg, geography), Kathy Snow (Cape Breton University), Peter Geikie (Inuit Tapiriit Kanatami), and Shelley Tulloch (UWinnipeg, anthropology).
Clean Drinking Water in First Nations Communities: What is an Improved Model?
The average Winnipegger uses about 180 liters of water daily. Some residents of Manitoba First Nations get by on less than 15 liters of clean water daily. This project aims to address the inadequate water and sanitation facilities on reserves in Manitoba by using the research that has been done on the issue to develop evidence-based solutions. The Indigenous Summer Scholar working on this project, Courtney Bear, will work with the Economics Research group of the Water Rights Research Consortium. In this work she'll communicate with partner First Nations, contractors, Indigenous and Northern Affairs, and non-governmental organizations with the goal of developing a pilot project to develop alternate project management structures for delivering water and sanitation infrastructure. She will then work on a project that aims to collect information on the types of advocacy strategies that would be most effective in raising the profile of this issue for all Canadians.  
Photo: UWinnipeg
---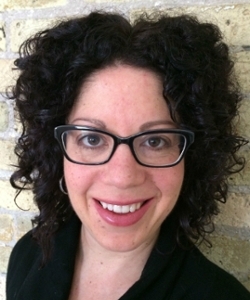 Candida Rifkind, English
Dr. Candida Rifkind is an Associate Professor in the Department of English. She has an Honours BA from Dalhousie University (Halifax), an MA from Concordia University (Montreal), and a PhD from York University (Toronto). Dr. Rifkind specializes in alternative comics and graphic narratives, Canadian popular and political writing, and popular modernisms. She is currently writing a book about transnational graphic biographies with the support of a three-year Insight Grant from the Social Sciences and Humanities Research Council. She is a regular reviewer of comics and graphic narratives for the Winnipeg Free Press.
Indigenous Comics and Graphic Novels

This project is part of SSHRC Insight Grant on Graphic Biographies. The larger projects explores how contemporary artists and cartoonists use the form of comics to represent the lives of others through visual narratives that challenge the conventions of prose biographies. It examines how contemporary graphic biographies participate in revisioning historical narratives and destabilizing biomythologies. This project will survey the field of Indigenous comics and graphic narratives created by Indigenous artists and writers in North America in order to understand how these artists and writers are using, adapting, and subverting the form to represent Indigenous life. Should time permit the scholar will also expand the research focus to include other Indigenous comics producers, especially those from Australia, New Zealand, and the Pacific region.
Taylor Daigneault is the Summer Scholar on this project.
Photo Supplied