The Faculty of Graduate Studies Research Week
Graduate Studies
---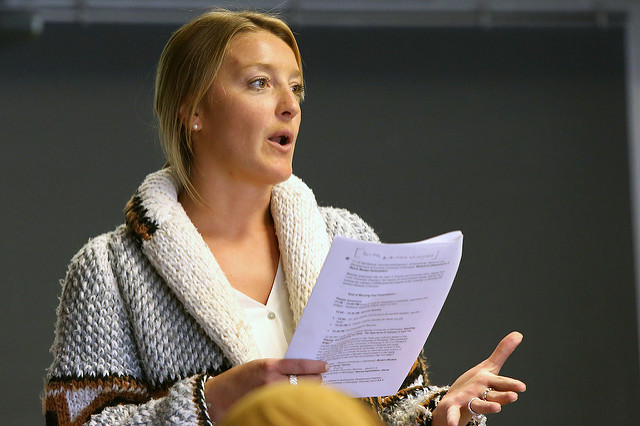 ---
Join us for the 2018 Graduate Studies Research Week!
April 3, 2018
3-Minute Thesis Competition
2:30-4:00pm
Eckhardt Gramatte Hall

Graduate Studies Research Week kicks off with the 5th Annual University of Winnipeg Graduate Studies 3-Minute Thesis Competition is being held from 2:30-4:00pm! Master's Students from a variety of graduate programs will compete and reception will follow. 3-Minute Thesis (3MT™) is a research communication competition developed by The University of Queensland which challenges research higher degree students to present a compelling oration on their thesis and its significance in just three minutes in language appropriate to a non-specialist audience.
Graduate Studies Research Panels and Presentations, April 4th to 5th
Undergraduate, current graduate, and prospective graduate students are invited to hear from students and faculty about many of the graduate programs offered at the University of Winnipeg. Student panels will speak about practicums, research, and professionalization.
April 4, 2018
Master in Development Program: Indigenous Development and Masters in Indigenous Governance
Student Presentations
9am-12pm
1L06
Master in Management: Technology, Innovations, and Operations
Information Session
12:00-1:00pm
1L08
Applied Computer Science
Research Colloquium
1:00-3:00pm
1L06
The following graduate students will present their research: Anifat Olawoyin, Ben Guo, Victor Alhassan, Kushagra Trivedi, Serena Sung Young Lim, Keith Massey.
Master in BioScience, Technology, and Public Policy
Student Presentations
2:30-4:00pm
1L08
The following graduate students will discuss their research: Ana Breit, Martine Balcaen, Dean Reddick, Andrew Habrich, Nicole Dorville, Apurva Bhardwaj, Trevor Moore, and Victory Coffey.
April 5, 2018
Master of Marriage and Family Therapy
Student Practicum Panel
10:00am-12:00pm
1L08
A discussion about practical experience by the following students: Melissa Steele, Sheona Campbell, Heather Robertson, Barbara Matheson, Atta Mousavi, Anne Whitford Fast, and Lise Turenne.
Master in Peace and Conflict Studies
Workshop – Conflict Resolution Methodology
10:00am-12:00pm
1L06
Workshop facilitated by Red Threads of Peace: Playback Theatre – sign up by emailing a.norris@uwinnipeg.ca or drop in at 10am!

The Graduate Student Experience: Panel
1:00-2:30pm
1L08
Graduate students talk about what grad school is like, why they chose their programs, and take your questions!
Laura Cameron – Masters in Indigenous Governance
Jane Shulman – Masters of Arts in Cultural Studies
Nicole Dorville – Masters of Science in BioScience, Technology, and Public Policy
Cassandra Szabo – Masters in DevelopmentPractice: Indigenous Development
Ashley Hayward - Masters of Arts in Peace and Conflict Studies
Paula Kelly – Masters of Arts in Cultural Studies
Writing Successful Awards & Admissions Applications: Panel
2:30-4:00pm
1L06
Faculty Panel
Want to know more about how committees select applications for admissions and awards? Ask the experts for insight during this multi-disciplinary discussion!
Dr. Pauline Pearson – Department of Psychology, Chair of Graduate Studies Scholarship Committee
Dr. Jenny Heijun Wills – Department of English, Committee Member of the Cultural Studies Graduate Program
Dr. Chris Wiebe – Department of Chemistry, Committee Member Graduate Studies Scholarship Committee
Dr. Beata Biernacka – Department of Biology, Chair of the BioScience, Technology, and Public Policy Graduate Program

April 6, 2018
Entrepreneurship Workshop - Due to unforeseen circumstances this workshop has been postponed
3:30-5:00pm, Reception, Location The UWSA Hive
All graduate students, alumni, and faculty are invited to join us in The Hive on Friday from 3:30-5:00pm to celebrate the end of GSRW, the end of term, and the students' work. There will be snacks, good company, and good times!