Meet the 2017 Summer Scholars
Graduate Studies
---
Applications for the 2018 Indigenous Summer Scholars program are due February 1, 2018 and can be found here.
---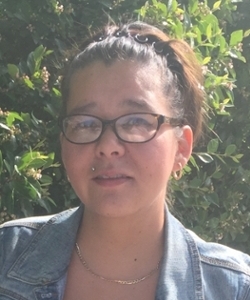 Courtney Bear
Courtney Bear recently graduated with a B.A. in Conflict Resolution and Criminal Justice from University of Winnipeg. She is from Peguis First Nation and her cultural identity is important in who she is today. While in University, Courtney has learned many skills and tools to help her on her journey through life. She enjoys building memories with her husband and 5 children. Her family supported her in every step of her undergraduate degree and was always there pushing her when she struggled to get the next paper done or to study for that next test. Courtney has experience working in community development, and volunteered with social organizations in Winnipeg.  Her passion is to advocate and provide knowledge to people everywhere she go.  
Courtney is the Summer Scholar on Clean Drinking Water in First Nations Communities: What is an Improved Model?
---
Ashley Courchene
Ashley Courchene currently holds a Bachelor of Arts in Conflict  Resolution and Psychology.  She has one more year of the Honours Program in Psychology.  Her thesis interests include the topic of Resilience or Learned Helplessness. Ashley goal is to pursue Grad School at the University of Manitoba in School Psychology.  Last year she acted as a tutor for Indigenous students in their first year of University through the Aboriginal Student Service Center and the Psychology department.  She has been asked to be a mentor for the Aboriginal Student Services Center next year and she will continue being a student tutor as well.
Ashley is the Summer Scholar on Improving Access to Historic Treaty AnnuityPaylists.
---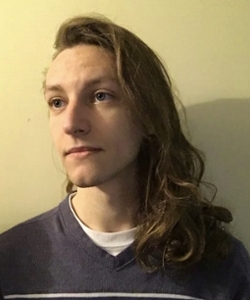 Taylor Daigneault
Taylor Daigneault is a Métis man from Winnipeg, Manitoba. Taylor will be graduating from the University of Winnipeg in 2019 with undergraduate degrees in Arts and Education, earning a major in English and minors in Kinesiology and Applied Health, History, Theatre and Film, and Psychology. In the coming academic year, Taylor will take on the role of Education Director with the University of Winnipeg Students' Association and is the acting President of the Education Students' Association. Over the summer he will be compiling an annotated bibliography of the Mazinbiige Indigenous Graphic Novel Collection at the Elizabeth Dafoe Library.
Taylor is the Summer Scholar on Indigenous Comics and Graphic Novels
---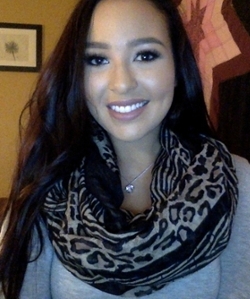 Alexandra Fontaine
Alexandra (Ali) Shkotay Makwa Fontaine is Anishinaabe from Sagkeeng First Nation. Ali is a recent graduate from the University of Winnipeg and has received a Bachelor of Arts in Indigenous Studies with a minor in Human Rights. Ali is continuing her studies and has been accepted into the Masters of Arts in Indigenous Governance program at the University of Victoria. Ali's research interests include the reclamation of traditional Anishinaabe knowledge surrounding law, governance and language from a feminist perspective. In addition to her studies, Ali is also an award-winning singer-songwriter.
Alexandra is the Summer Scholar on Indigenous Doulas for First Nations Women Who Travel for Birth
---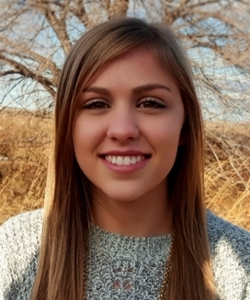 Miranda Hamilton
Miranda is an undergraduate student at the University of Winnipeg, currently in the process of completing her Applied B.Sc at both the University of Winnipeg and Red River College, majoring in environmental sciences. As an Indigenous Summer Scholar, Miranda will act as a Research Assistant for the Environment and Society Research Group at the University of Winnipeg, where she will facilitate cross-cultural community resilience workshops to inform and influence northern policy development. Miranda will also be testing and refining experiential learning activities to contribute to and improve undergraduate courses in the Environmental Studies and Sciences department. 
Miranda is the Summer Scholar on Learning to Adapt for Canada's New Energy andForestry Sectors
---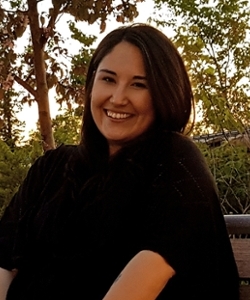 Janell Henry
Janell Henry comes from Roseau River First Nation. She freelance's in media arts production while working with arts organizations around Winnipeg. She is currently finishing her Bachelor of arts undergraduate degree at the University of Winnipeg, studying psychology and rhetoric, writing and communications. While balancing family life with work, in her free time she loves to further her interests in art and music. Janell's future plans are to one day be a business owner.
Janell is the Summer Scholar on Transactive Memory Keepers: Indigenous Digital and New Media and IIF Project
---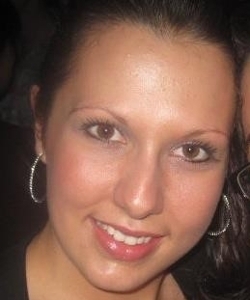 Francine Laurin
Francine Laurin is an indigenous student graduating in June 2017 with a 4 year Bachelor of Business with a double minor in Political Science and History.  She has served on the Executive Committee of the University of Winnipeg Golden Key International Honour Society Chapter for over 2 years, currently as the President.  Francine also serves on the board for Indigenization for the Faculty of Business and Economics.  In the fall of 2017 Francine will be attending Law school in the United Kingdom.
Francine in the Summer Scholar on Climate Change, Indigenous Knowledge and Adaptation.
---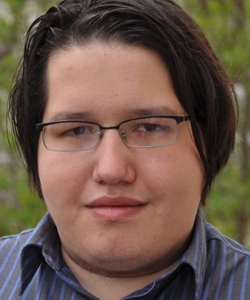 Dylon Martin
Dylon Martin is a member of Barren Lands First Nation and graduated with a Bachelor of Arts in Economics from the University of Winnipeg. He is interested in the role public policy can play in advancing social equity. Dylon has previously worked as a research assistant with the WRHA's Population and Public Health branch where he helped conduct an analysis of organizational decision-making with respect to equity.  He serves on the volunteer boards of the Elmwood Community Resource Centre and the Families First Foundation - a Foundation set up to support the families of Missing and Murdered Indigenous Women and Girls. As an Indigenous Summer Scholar he will be involved in research on the "Indigenization of Housing First in Winnipeg".
Dylon is the Summer Scholar on Indigenization of Housing First in Winnipeg.
---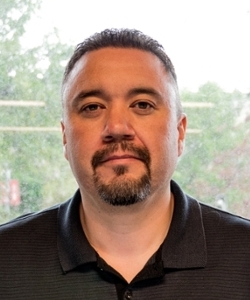 Nathan McCorrister - Graduate Mentor
Nathan McCorrister is Anishnabe/Cree and a proud member of the Peguis First Nation located in Manitoba, Canada. He graduated from the Master's of Development Practice Program: Indigenous Development in 2015 and is currently employed as the Executive Director for the Peguis First Nation TLE Implementation Unit.  He has extensive experience working with First Nations in Manitoba in implementing specific land claim agreements known as Treaty Land Entitlement (TLE) claims.  Nathan's interests and focus has been with Treaty rights of First Nations relating to land issues and economic development.  Nathan views the MDP program as a tool to learn about, and to practice, developing a "bridge" between Indigenous values of development and community economic development and trying to find "balance" between the two.
 
Photos supplied.