Meet the 2018 Summer Scholars
Graduate Studies
---
Meet the 2018 Scholars! Applications for the 2019 ISSP will be available October 2018.
____________________________________________________________________________________________________________________________________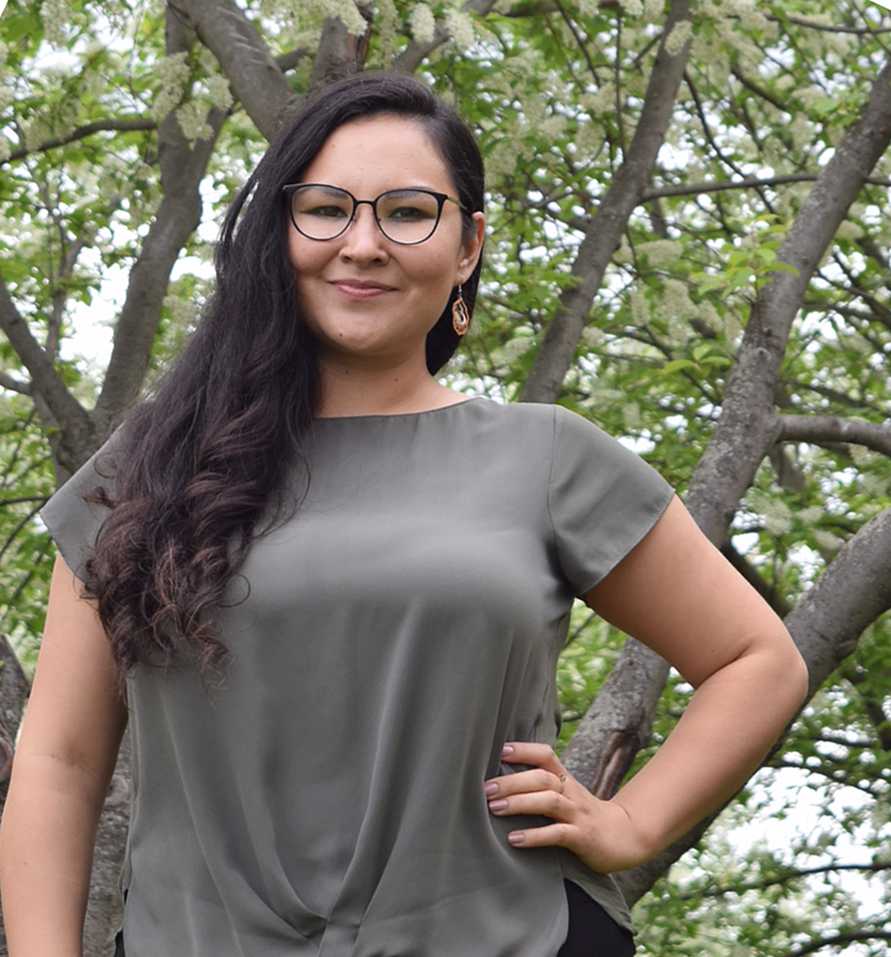 Lesley Beardy
Lesley Beardy is both an Nehiyaw and Annishnaabe woman from the Missipwastic Cree Nation in Treaty Five Territory. She is the recipient of the 2017-2018 Harington Fellowship Award. This is awarded to a student who is pursuing advanced research in the Rupert's Land region. Lesley has attained a Bachelor of Arts in History from the University of Winnipeg and will be enrolled in the Bachelor of Education at the Winnipeg Education Centre. After which she intends to enroll in the Master's in Indigenous Governance program at the University of Winnipeg. Lesley also works as a research assistant on the history team for the Six Seasons of the Asiniskow Ithiniwak Project and as an administrative assistant for an Indigenous consulting firm. This summer, LesIey will be training with Julie Nagam on Transactive Memory Keepers Indigenous Digital and New Media. She is excited to be a part of bringing contemporary Indigenous artists onto the national stage and generating a new dialogue within Canada and to explore the role of digital and new media art in those processes.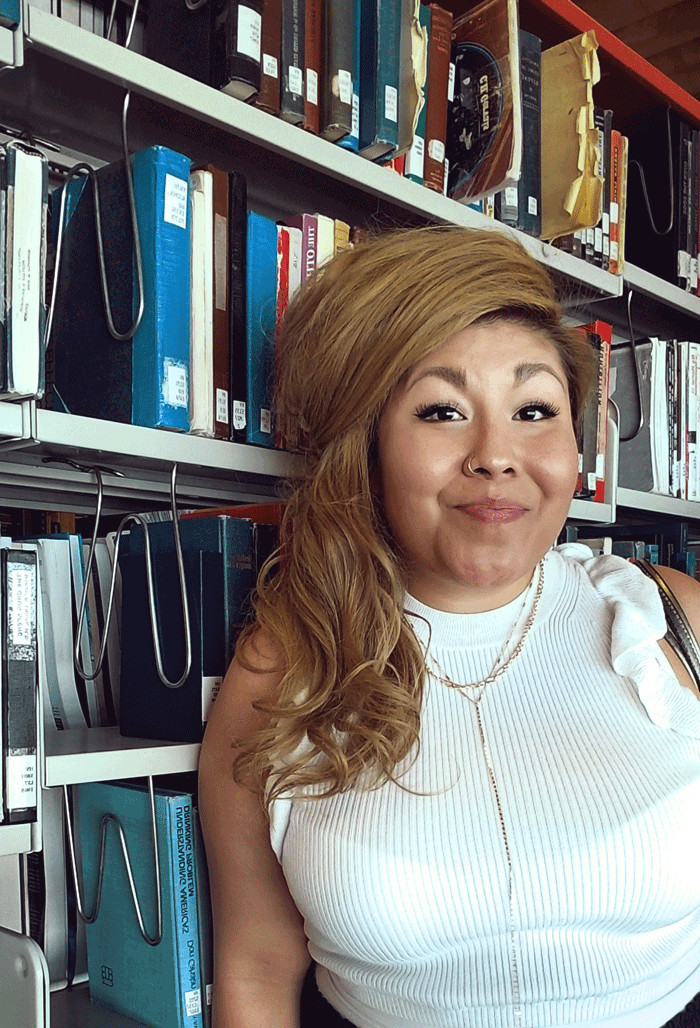 April Blackbird
April is Anishinabe/Cree and grew up in Winnipeg's North End, where she currently works as a youth mentor and advocate. April intends to graduate from the University of Winnipeg in 2019 with a Bachelor of Arts in Political Science and Honours degree in Sociology. April has worked at the University of Winnipeg as a Teaching Assistant in the Sociology Department, Research Assistant under Professor Shauna MacKinnon with the Manitoba Research Alliance and Urban and Inner City Studies Department and as a Tutor with the Aboriginal Student Services Centre. Additionally, she has published 4 peer-reviewed articles with Sociology Professor Kimberley Ducey on RacismReview.com. April's research interests include challenging colonization, white supremacy and the patriarchy under neoliberal capitalism and the reclamation of Indigenous lands and knowledge.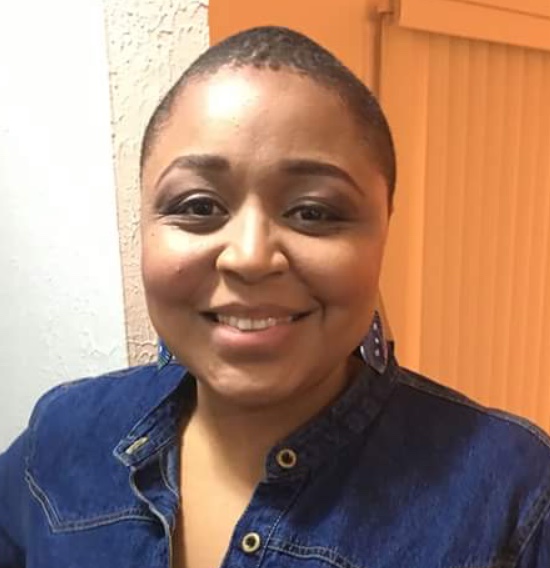 Thomasena Downes-Mitchell
Thomasena is an Afro Indigenous woman from Rolling River First Nation. In June 2018 Thomasena will be graduating with a Bachelor of Business Administration degree in Human Resources from the University of Winnipeg. Thomasena's goal is to pursue graduate studies at the University of Manitoba in Business. Thomasena is passionate about Indigenous and African justice issues and spends her spare time diligently studying these topics. Giving back to the community is important to Thomasena as she has spent the last 10 plus years volunteering with Child and Family Services. She also volunteers at different events on campus and throughout Winnipeg. Thomasena is a committed student and has worked as a student marker for the Religion and Culture department. When faced with adversity Thomasena draws on the strength, teachings, and guidance of her mother Terry.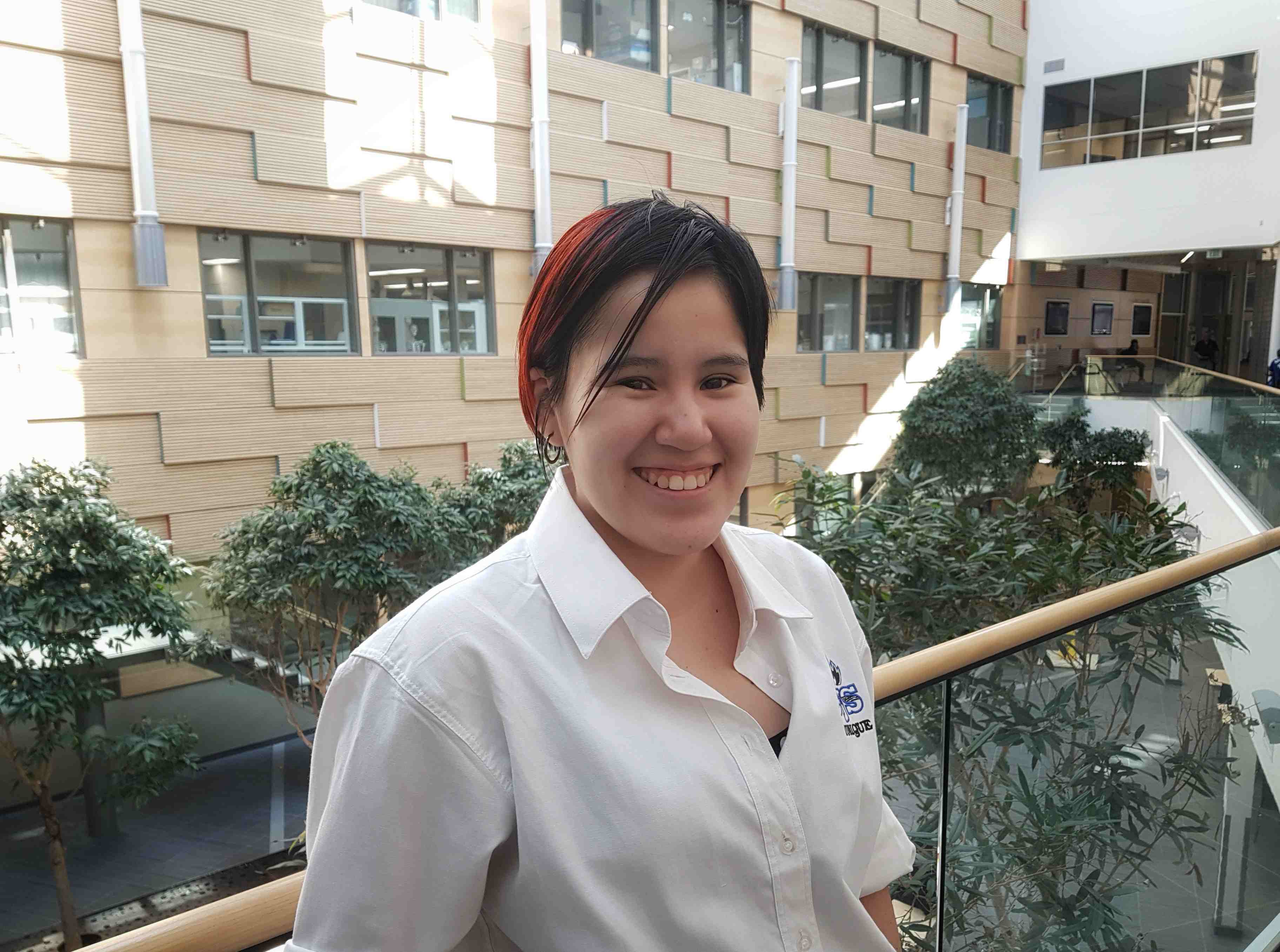 Thamer Linklater
Thamer is from Nelson House, NCN Cree Nation, and was adopted at the age of one, along with her four older brothers. She has recently completed her B.A. in English and is moving on to complete her Master's in Indigenous Studies at Trent University. Thamer currently works at MKO as an administration assistant and will be involved with the ISSP project over the summer. She has previously worked for the department of Indigenous and Northern Relations and at Lower Fort Garry as an interpreter. She has recently started work on her collection of poems and hopes to publish them soon. In her free time, Thamer enjoys reading novels, studying her culture, and painting. She has developed a passion for her culture and pursues any chance at learning more about her people.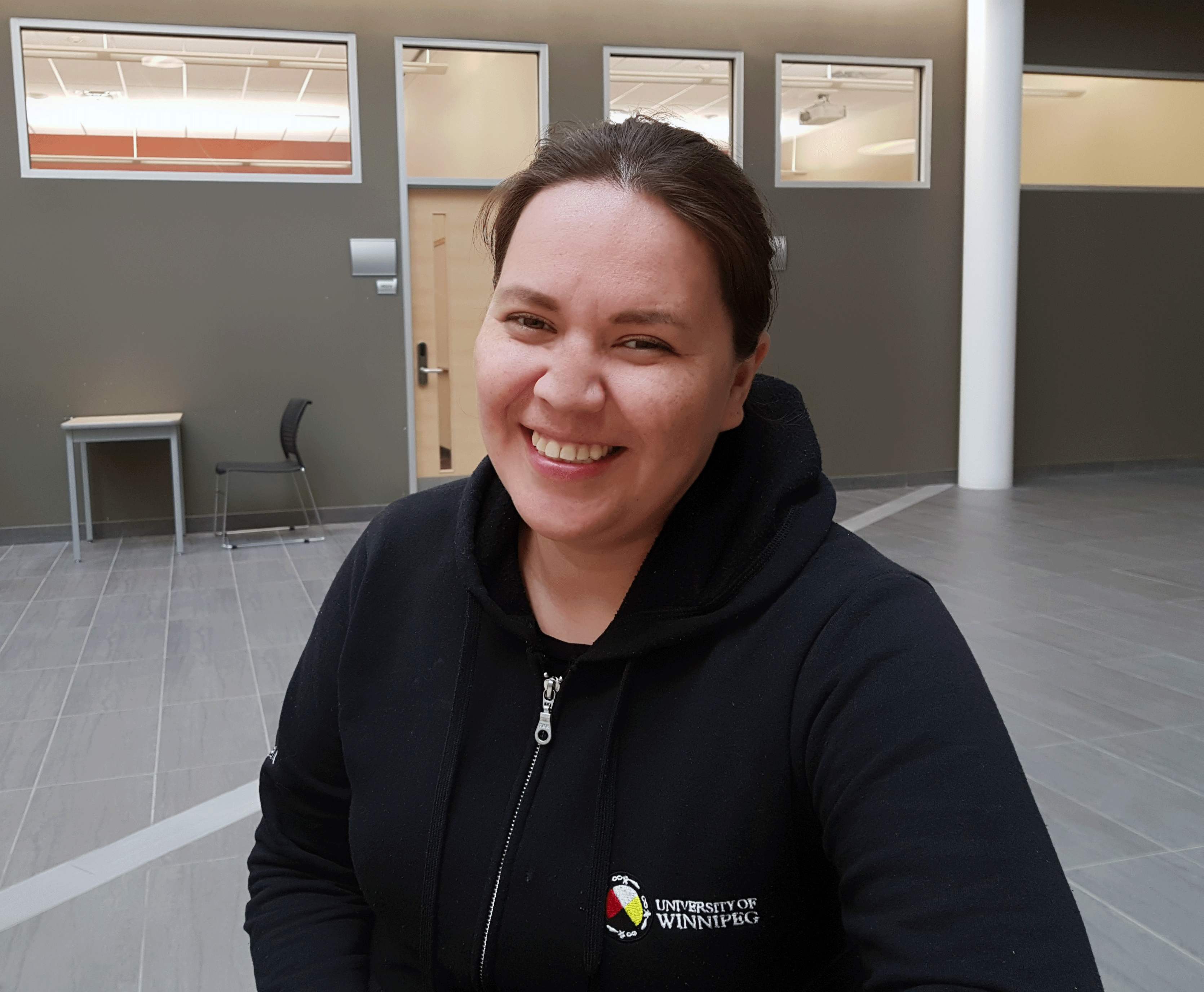 Tara Faye Myran
Tara is completing the fourth year of her Bachelor of Arts double major in Psychology and Rhetoric, Writing, and Communications. She plans to graduate in the June 2019 and go on to the Master of Physician's Assistant Program at the University of Manitoba. Tara currently also works as a summer student on the EHeatlh project for First Nation's Health and Social Secretariat of Manitoba. Like her own parents did for her, Tara instills the importance of education in her four children. Tara grew up with a traditional Ojibwe background incorporating the knowledge and teachings from her grandparents. She aims to incorporate traditional and western medicines into the health field from an Indigenous perspective.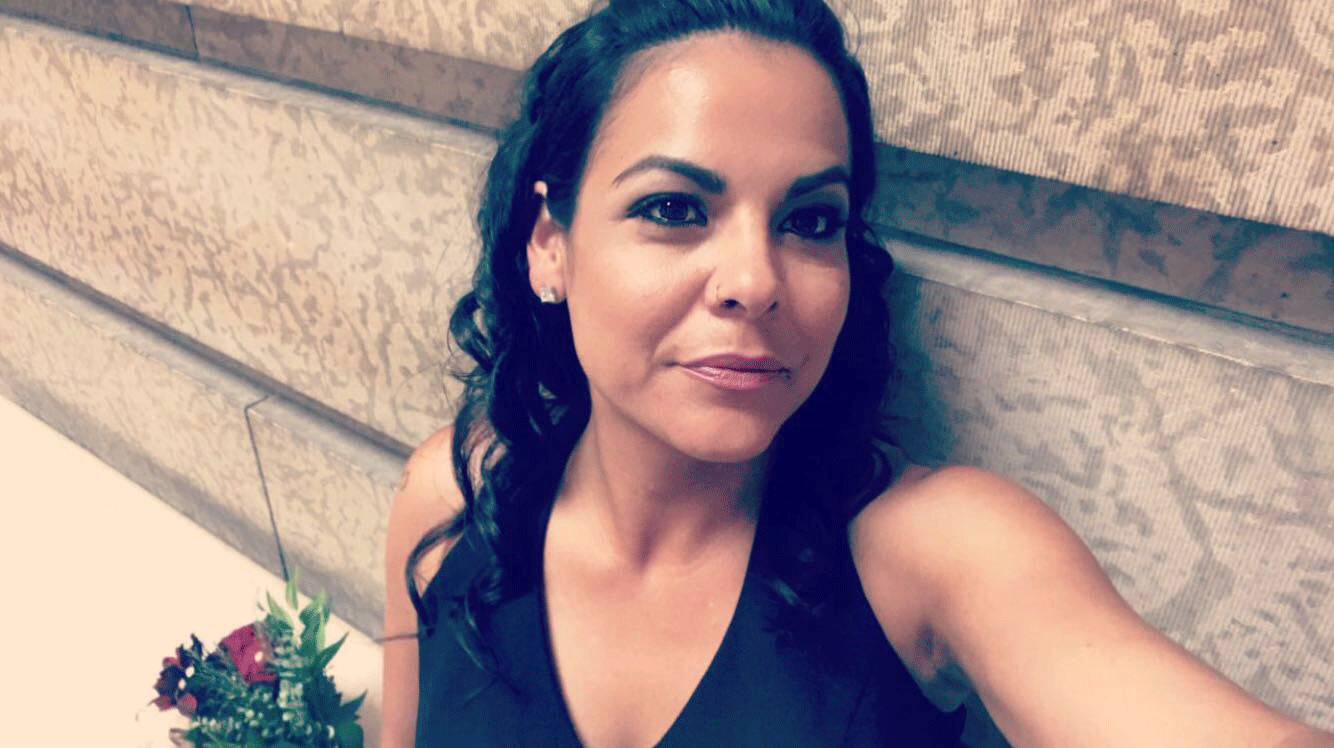 Anna Neil
Anna is a proud Anishinaabe woman from Neyaashiinigmiing, Ontario. She completed her undergraduate Education degree in April 2017. Anna is excited to have recently been accepted into the Master of Arts in Indigenous Governance program for Fall 2018, where she will complete a thesis on land-based education. This past year, Anna was honoured to work for Seven Oaks School Division, as well as Red River College and has enjoyed working in a variety of capacities supporting the Indigenous urban community through Social Services and community organizations. Through her work and educational experiences, Anna has become passionate about helping guide our future generation of leaders to a more sustainable future. Anna feels that it is important to communicate and pass down the stories, values and customs of her people. Anna's objective is to help preserve what is in danger of being lost and to retrieve and restore what has already been lost, through educating children, youth and adults on how we can move forward as a nation.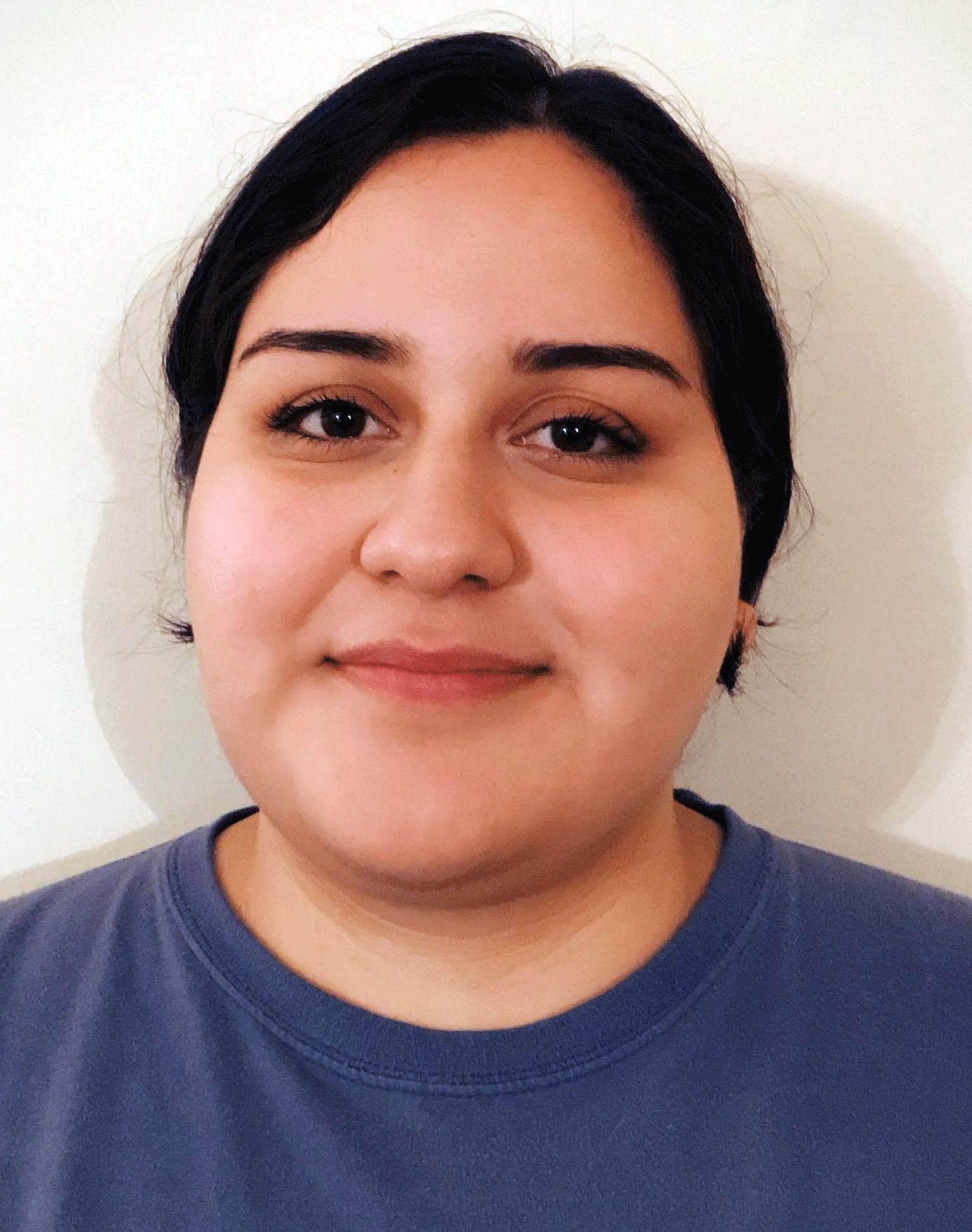 Ozten Paul
Özten is a two-spirit Turkish-Cypriot/Anishinaabekwe from Winnipeg's North End. She studies English Literature and Creative Writing with a minor in Urban and Inner-City Studies at the University of Winnipeg. Her interests/passions include the regeneration of Indigenous cultures and languages, the social implications of poverty, and critical race theory. She hopes to convey the contemporary issues that Indigenous people face in the inner-city through her writing, while creating literary representation for her community. She is a 2017 recipient of the Mr. and Mrs. Ong Hoo Hong Emerging Writers Prize.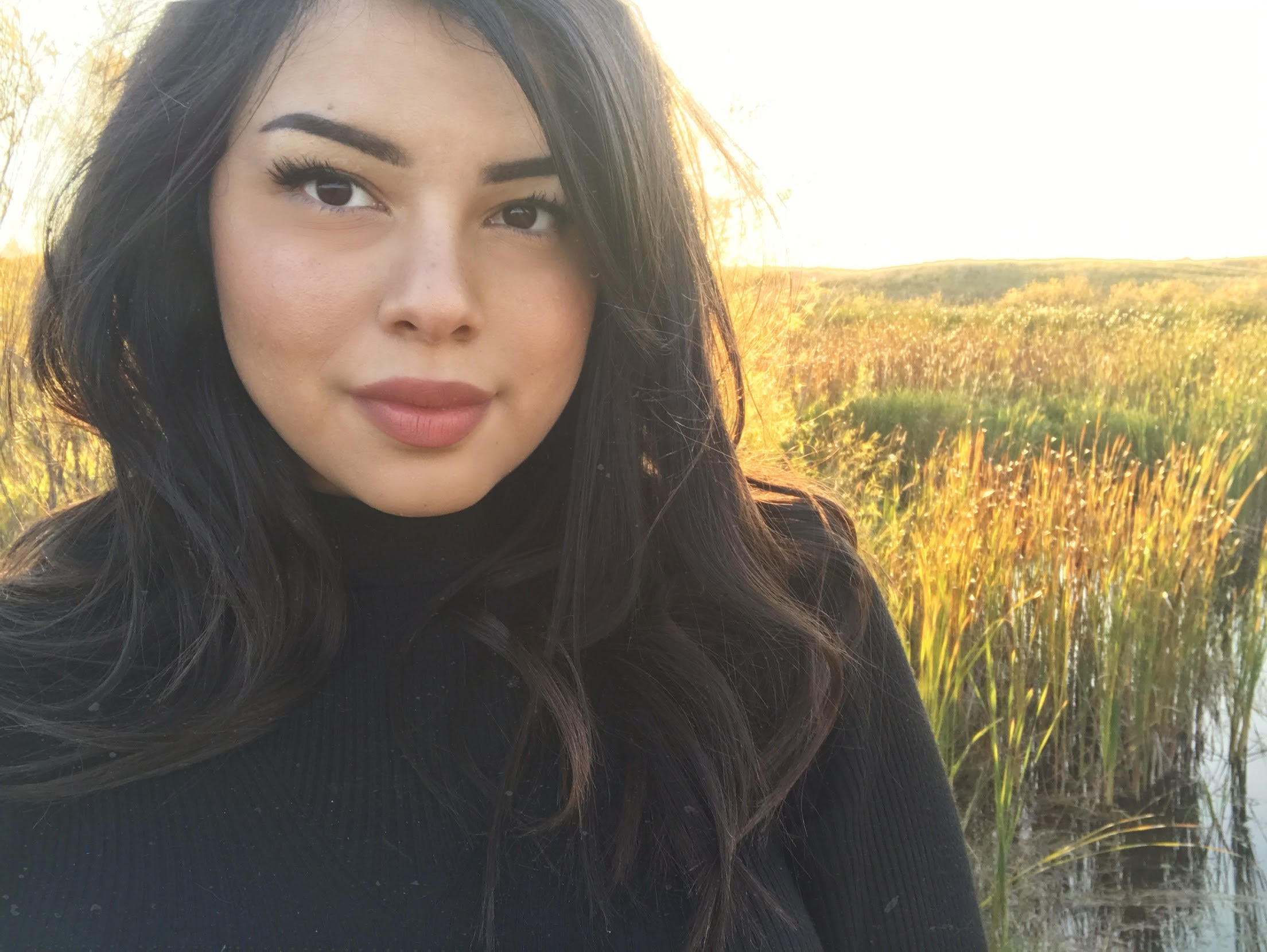 Marie-Anne Redhead
Marie-Anne is a member of Fox Lake Cree Nation. She aims to complete her Bachelor of Arts in English with a minor in History by the end of 2019. Marie-Anne was recently awarded the University of Winnipeg Undergraduate Student Research Award in the Humanities and Social Sciences. After graduation, she intends to pursue graduate studies. Through her research, Marie-Anne hopes to participate in the decolonization of her field of studies and to help make space for Indigenous voices.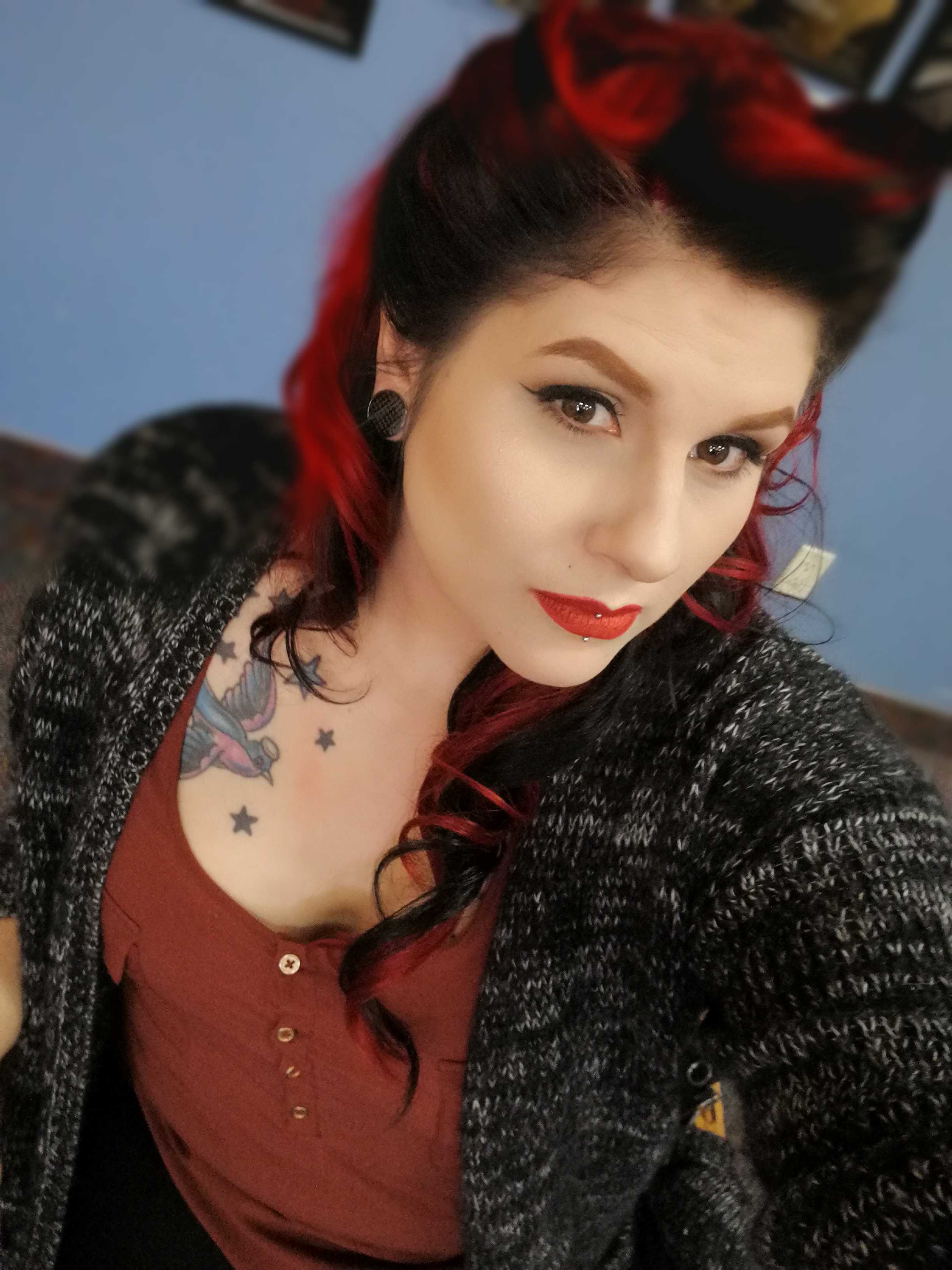 Rochelle Richards
Rochelle is a recent education graduate with a major in Aboriginal History and minor in Anthropology. Rochelle is a proud mother of three children and a Metis women originally from Alberta. Rochelle is inspired by great role models who have fought for improving the quality of life for Indigenous women in Alberta, including improvements in the educational system, misrepresentation or discrimination of indigenous women, improvements in child welfare systems, political representation for Indigenous women and their rights. These roles models have inspired Rochelle to use education as a means to realize her dream to use education as a tool to share Indigenous teachings and experiences that will support truth and reconciliation. Rochelle wishes to continue to make changes that support Indigenous rights in Canada today. Rochelle believes that infusing traditional teachings and land based learning experiences in the classroom will support and enhance students understanding of Indigenous culture and history, thus helping to develop an understanding of the strained relationship between society and Indigenous people. Rochelle aims to create learning environments infused with Indigenous pedagogy that support cultural diversity and equity for all people.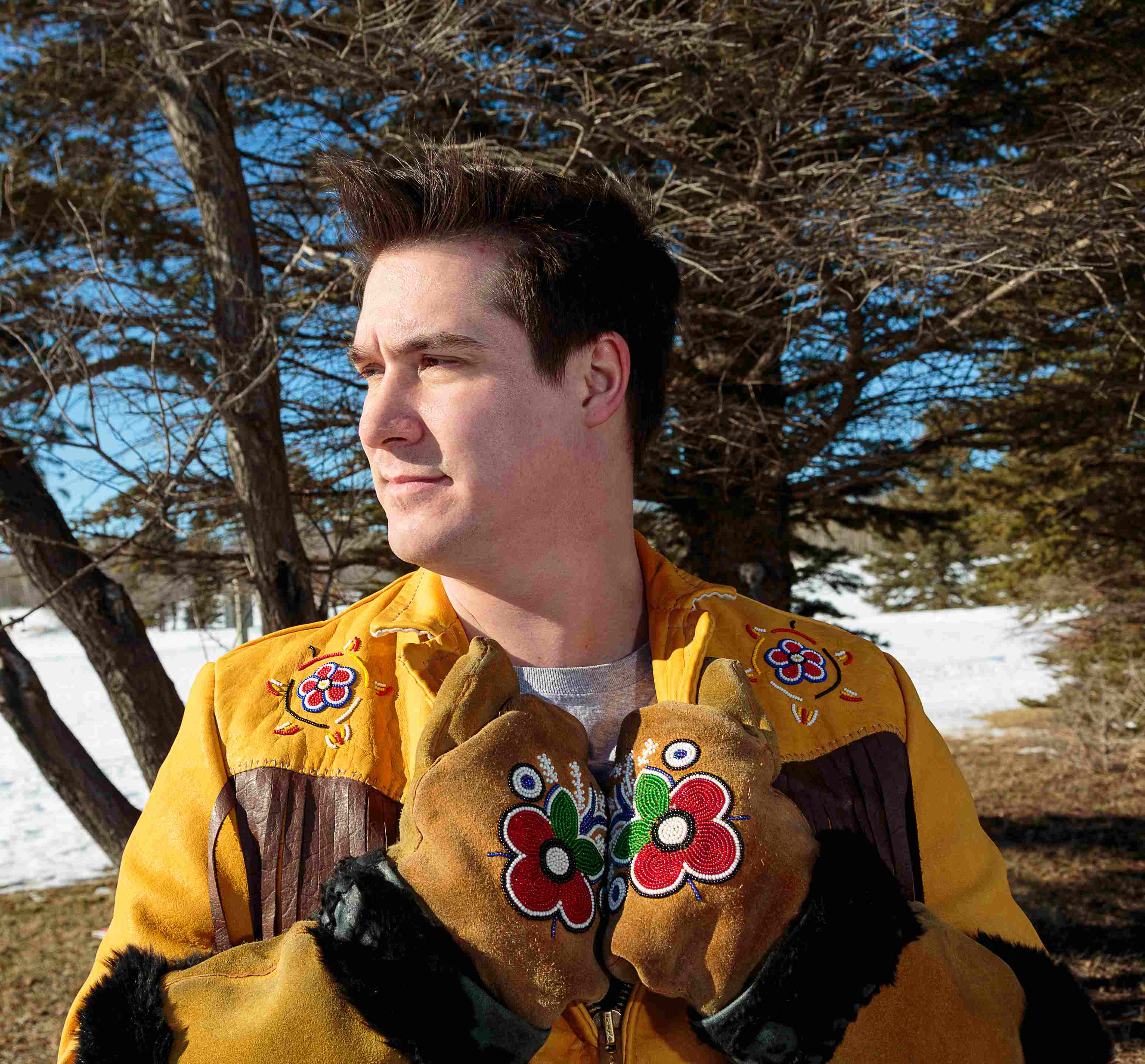 John Sobkovich
John Sobkovich is a Metis man with Mohawk and Cree descent from Selkirk, Manitoba. John is graduating from the Faculty of Education through the Technical Vocational Teacher Education stream in June 2018, with a major in Graphic Arts and History as his second teachable. This past year, John has been a tutor for students who are learning Cree at the university. He has also donated one of his graphic design/art pieces to the Aboriginal Student Center at the university. John has conducted and facilitated beadwork workshops and is an interpreter for historical bus tours with the Louis Riel Institute. John's goals are to teach either in his previous vocation again, or teaching academics. In addition, he plans to pursue a Master's degree and create Indigenous educational programming that incorporates traditional teachings and languages as well as essential employability skills and vocational education.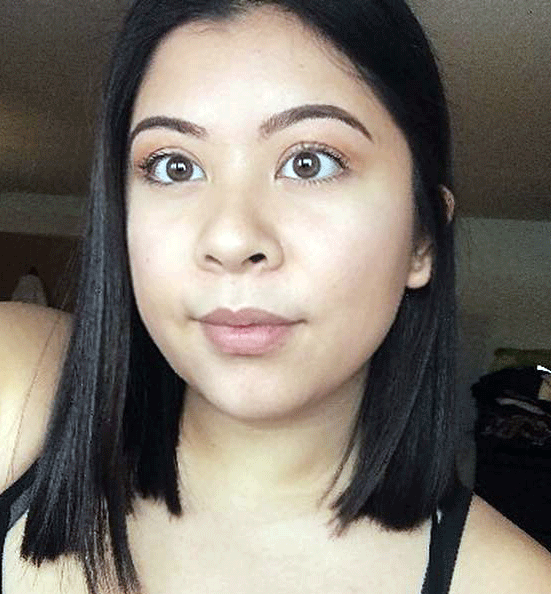 Taylor Wilson
Taylor Wilson is from Fisher River Cree Nation. Taylor is a recent graduate from the University of Winnipeg with a Bachelor of Arts in both Cultural Anthropology and Conflict Resolution. Taylor is continuing her studies and has been accepted into the Master's in Development Practice at the University of Winnipeg. Her interests include Indigenous education, policy research, fitness and nutrition, and human rights. She is hoping to pursue a career in law or policy research
---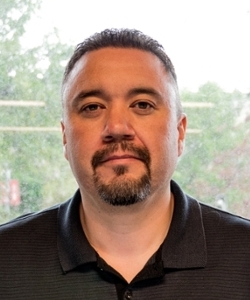 Nathan McCorrister - Graduate Mentor
Nathan McCorrister is Anishnabe/Cree and a proud member of the Peguis First Nation located in Manitoba, Canada. He graduated from the Master's of Development Practice Program: Indigenous Development in 2015 and is currently employed as the Executive Director for the Peguis First Nation TLE Implementation Unit.  He has extensive experience working with First Nations in Manitoba in implementing specific land claim agreements known as Treaty Land Entitlement (TLE) claims.  Nathan's interests and focus has been with Treaty rights of First Nations relating to land issues and economic development.  Nathan views the MDP program as a tool to learn about, and to practice, developing a "bridge" between Indigenous values of development and community economic development and trying to find "balance" between the two.
 
Photos supplied.