2022 Western Regional Three Minute Thesis Contestants
The Faculty of Graduate Studies was honoured to host a bright, diverse, and passionate group of seventeen graduate students at the 2022 Western Regional Three-Minute Thesis Competition. Thank you to our participants and their home universities for helping make this event happen!
Read about the contestants, their research, and watch their Three-Minute Thesis presentations below!
Contestants and Presentations
First Place: Antonia Powell, University of Saskatchewan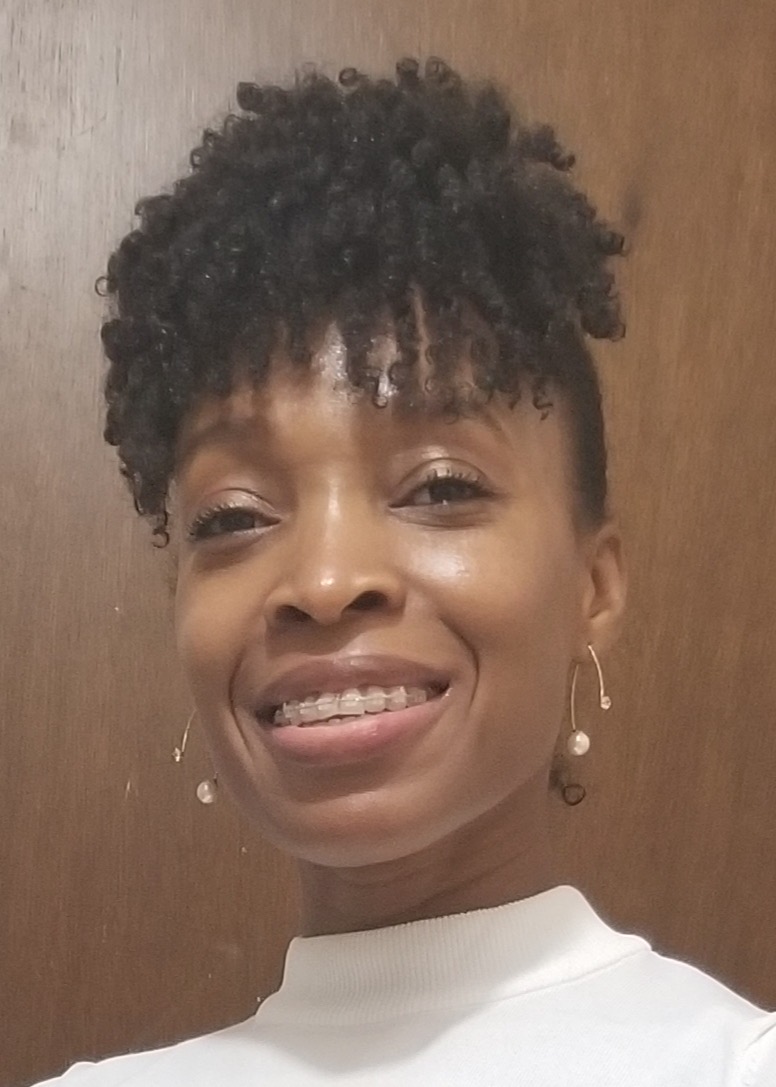 Biography: I am pursuing a Master of Science in Applied Microbiology at the University of Saskatchewan where I am researching the use of mycoparasites to fight Fusarium Head Blight in wheat and other cereal crops. My interest in microorganisms started during my undergraduate studies in Biochemistry in which I did a joint independent study that investigated the microbial origins and treatment of sexually transmitted diseases (STDs). Upon completion of my undergraduate studies, I moved to Japan where I was introduced to an industrial microorganism called Koji- considered to be Japan's national fungus which is used in the preparation of food such as sake, miso, and natto. Since then, my interest in these powerhouse organisms has grown exponentially and has led me to my current role.
Conquering a Cereal Killer
Fusarium Head Blight (FHB) is an economically devastating disease caused by the fungal pathogen Fusarium graminearum in cereal crops worldwide. Annually, FHB leads to decreased grain yield, crop quality degradation, and mycotoxin contamination resulting in billions of dollars in losses. Despite numerous integrated management strategies (IMS), Fusarium continues to be a problem. This research explores an alternative IMS - a protocooperation between biocontrol agents (BCAs) and resistant cereal genotypes in combatting FHB. Protocooperation is an ecological interaction in which two organisms gain benefits through synergy and cooperation. The BCA in this study, Sphaerodes mycoparasitica, has been shown to eradicate Fusarium fungus and decompose mycotoxins within plant tissue. It also improves a plant's secondary genome/microbiome and cooperates with inherent or introgressive FHB-resistant traits in wheat cultivars to combat FHB. This alternative IMS is promising and has the potential to be a viable solution to FHB.
Watch Antonia's Presentation
Runner-Up: Kwaku Ayisi, University of Regina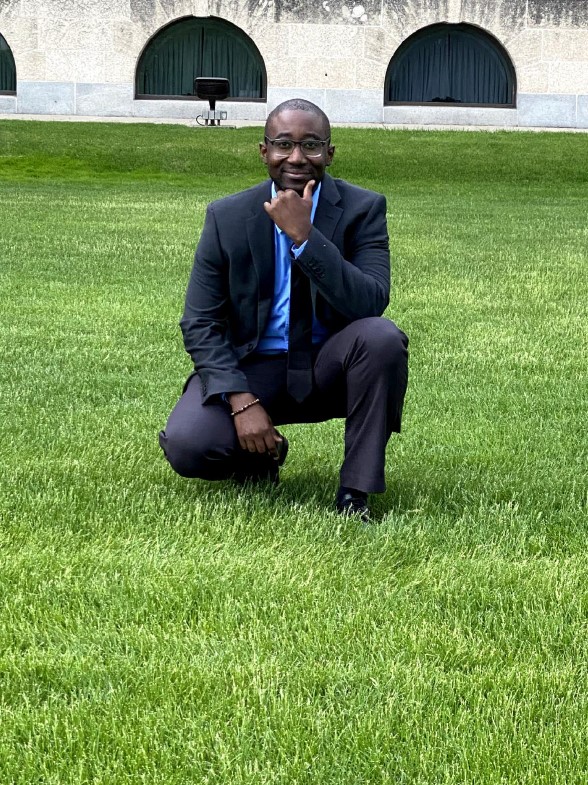 Biography: I am a Policy Analyst at the office of the Saskatchewan Information and Privacy Commissioner. I have almost a decade of experience working on the frontline with at-risk youth in the Canadian child welfare system. I have a Bachelor of Arts degree in Economics from the University of Saskatchewan and a Master of Business Administration (MBA) from the University of Regina. I am currently writing my thesis for my Master of Public Policy (MPP) degree. As a graduate student, I worked on various grant-funded research projects ranging from population health to business marketing.  
Born in Saskatoon, SK, my current research focuses on child welfare policies in Canada and how Indigenous Peoples can reclaim control over the well-being of their children. I am passionate about mitigating the negative impacts of Canadian child welfare on Indigenous children.
I love to travel, play basketball and soccer. I have been to nine different countries around the world and I'm currently learning to speak five different languages
Decolonizing Child Welfare
Currently, Indigenous children account for approximately 7.7% of all children in Canada but 52% of children in child welfare. The focus of my research is the recently implemented Cowessess Miyo Pimatisowin Act.
My research answers the following question: How did Cowessess First Nation develop and implement the Miyo Pimatisowin Act in a de-colonized, culturally centered way with the goal of providing the best quality of life for their children?
I discussed the Act with Chief Cadmus Delorme and other leaders in Cowessess. My findings revealed that Cowessess adopted a preventive approach that is different from current child welfare policies. This approach includes parental classes, the inclusion of cultural teachings, etc.
This research matters because it could reveal pathways for other First Nations in Canada to also develop their own child welfare Acts and help all of us determine what roles we can play in the de-colonization of child welfare.
Watch Kwaku's Presentation

People's Choice: Julia St. Louis, University of Calgary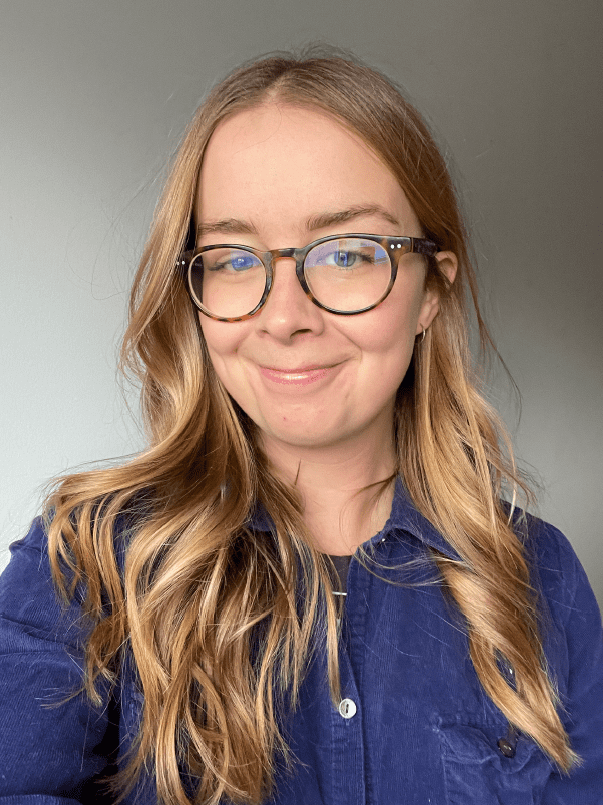 Biography: Julia is a first year Master of Nursing student at the University of Calgary. She has also been practicing as registered nurse for five years, and currently works in the NICU, PICU, and pediatric palliative care program at the Alberta Children's Hospital. The aim of her work is to improve palliative and end-of-life care in the neonatal intensive care unit. She has always wanted to be a writer, then became a nurse, and found her way back to writing in graduate school. Outside of work and school, Julia loves to cycle, hike, camp, read, and take long walks with her dog.
Learning Experiences of NICU Nurses in Providing End-of-Life Care
More children die when they are newborns than in any other period of childhood, often in the neonatal intensive care unit (NICU). My research shows that nurses tasked with supporting infants with life-limiting illness and their families have received inconsistent training and education for this type of specialized care.
My study has two objectives:
1) To understand how nurses learn to provide neonatal end-of-life care
2) To identify what types of learning nurses need to provide high-quality neonatal end-of-life care
The study will include NICU nurses with over one year of experience who have provided end-of-life care to at least one infant. Information will be collected from interviews.

The death of an infant is a devastating loss. Nurses can support families through this time. It is important to know how NICU nurses learn to provide end-of-life care so effective learning methods can be designed.
Watch Julia's Presentation
Athabasca University: Karli Jahn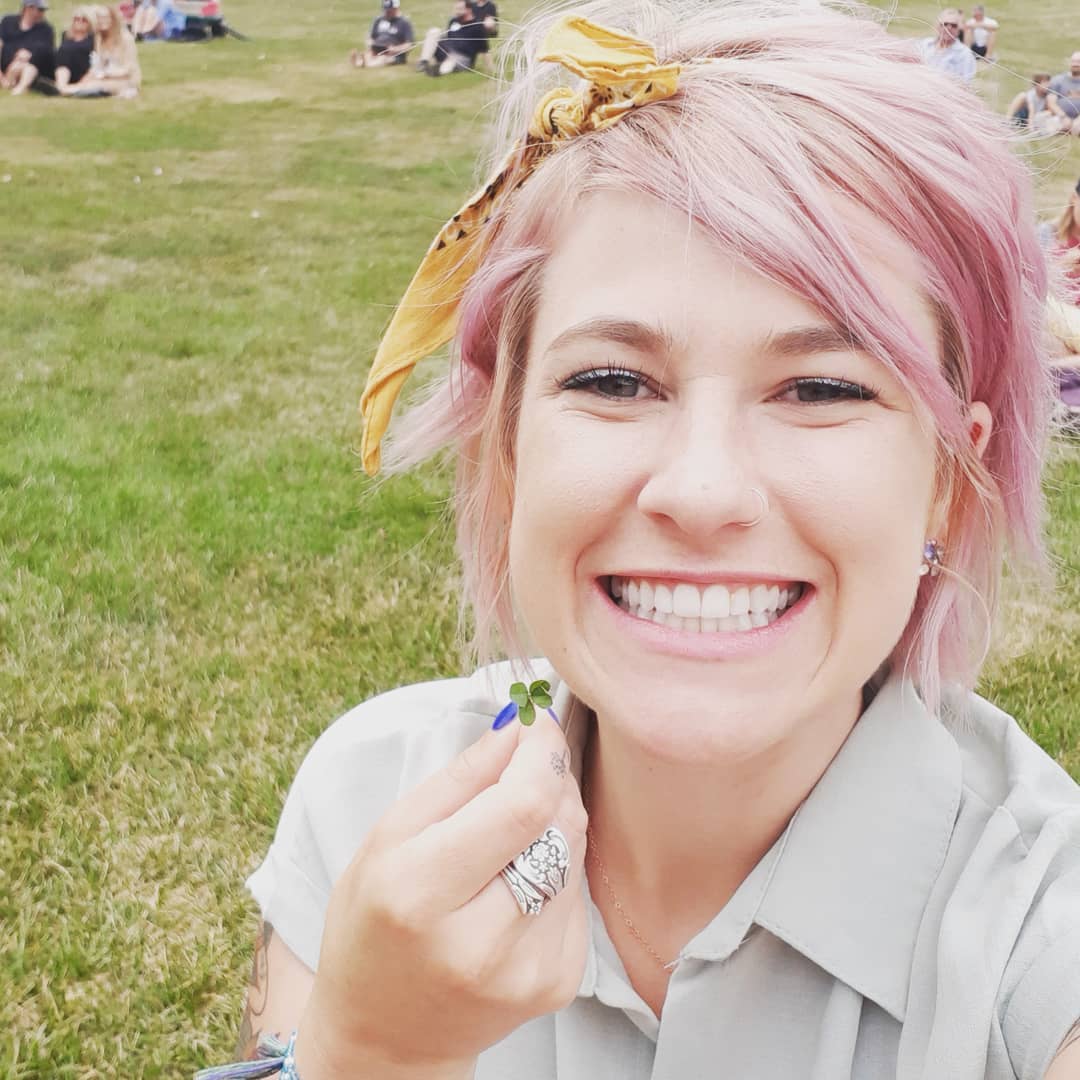 Biography: Hi! I'm Karli. I am a second-year master of counselling student studying hoarding disorder and weight stigma. My work experience is primarily working with parents with kiddos on the spectrum. I've worked in ABA (applied behavioural analysis) settings and play-based therapeutic settings. I'm very enthusiastic and passionate about what I do! 
My counselling approach has been shaped by my life experiences growing up as a White settler in a very controlled, conservative and oppressive environment. These experiences have been critical in shaping my personal values and beliefs of the world. I value open-mindedness, authenticity, open-access education, integrity, and the diverse narratives people have to offer the world. I am an intuitive, empathetic and playful person who carries the weight of my responsibility as a future counsellor earnestly. After completing my master's, I am excited to start my journey as a Ph.D. student and work towards dismantling systems of oppression and advocating for social justice.  
Fat is NOT a bad word: exploring weight stigma in counselling interventions
There is a collective call for policy and change around weight stigma in feminist, social justice, and the counselling community. The academic literature examining the impact of weight stigma on treatment-seeking and treatment outcomes is clear: people living in larger bodies are experiencing extraordinarily stigmatizing, often discriminatory care when it comes to their mental health. Study outcomes on the effects of anti-fat bias in counselling relationships indicate that many psychologists' internal weight bias prevents them from providing a truly safe space for overweight clients to engage in therapeutic change. There are many complex layers among the topic of weight stigma and its role in counselling treatment outcomes. The impact of anti-fat bias in counselling interventions is arguably far more damaging and harmful than just being fat. Working towards de-stigmatizing bodies that do not subscribe to the patriarchal, often predominantly White, heteronormative culture is critical for improving the delivery of counselling intervention.
Watch Karli's Presentation
Brandon University: Maria Luna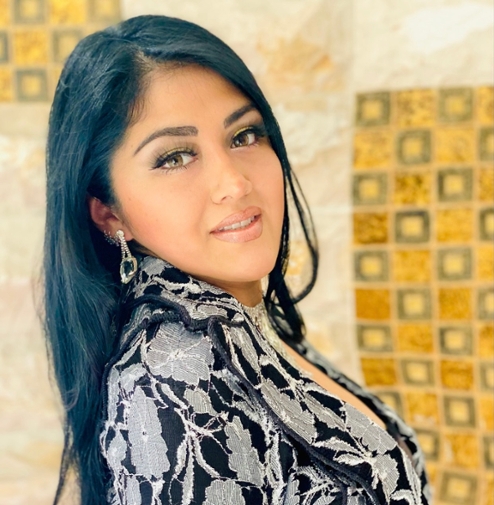 Biography: Maria Luna is originally from Ecuador, South America. She obtained her B.Sc. in Physical Geography from Brandon University, Manitoba in 2020. She worked as a research assistant for a variety of projects implemented by the Manitoba Association of Watersheds in partnership with Brandon University and Manitoba Beef and Forage Initiatives (MBFI) between 2019 and 2020. Maria joined Brandon University's Master of Science in Environmental and Life Sciences (MELS) program as a graduate student in 2020 under the supervision of Dr. Alexander Koiter. Following her interests in Earth sciences, primarily soil, agriculture and watershed sciences, her MSc research project has been funded by The Natural Sciences and Engineering Research Council of Canada NSERC, which is focused on sediment fingerprinting (i.e., tracing) as a tool to address soil erosion and water quality issues. Currently, her research is primarily focused on understanding and quantifying field-scale spatial variability in fingerprint properties and the implication for modeling sediment dynamics within the Wilson Creek Experimental watershed (Riding Mountain National Park).
What is sediment fingerprinting? Variability and characterization of fingerprint properties
Many watersheds worldwide experience higher than normal levels of sediment loads. The four main issues with high sediment levels include of ecological and habitat change, increased nutrients and contaminants, limiting navigation, and efficacy of drainage. From an environmental management perspective, managing natural resources and mitigating water quality issues are fundamental to control the effects of land use. An appropriate management practices can be implemented across watersheds with the purpose of reducing sediment load and erosion in urban, agricultural, and forested areas. Sediment fingerprinting is the technique that uses the natural, physical, and biogeochemical properties of sediments as fingerprints (i.e., tracers) to link potential sediment sources to in-stream suspended sediment. The main objective of this study is to determine the field-scale variability in fingerprint properties and its subsequent implications for sediment source fingerprinting. The understanding, characterization, and distribution of soil properties at a field-scale are crucial in the development of appropriate sampling designs to characterize the potential sources of sediment. A solid understanding of the soil and sediment sources is needed to minimize the harmful effects of soil erosion and water quality issues and assessing the effects of land use and environmental quality.
Watch Maria's Presentation
Royal Roads University: Bolu Olaniru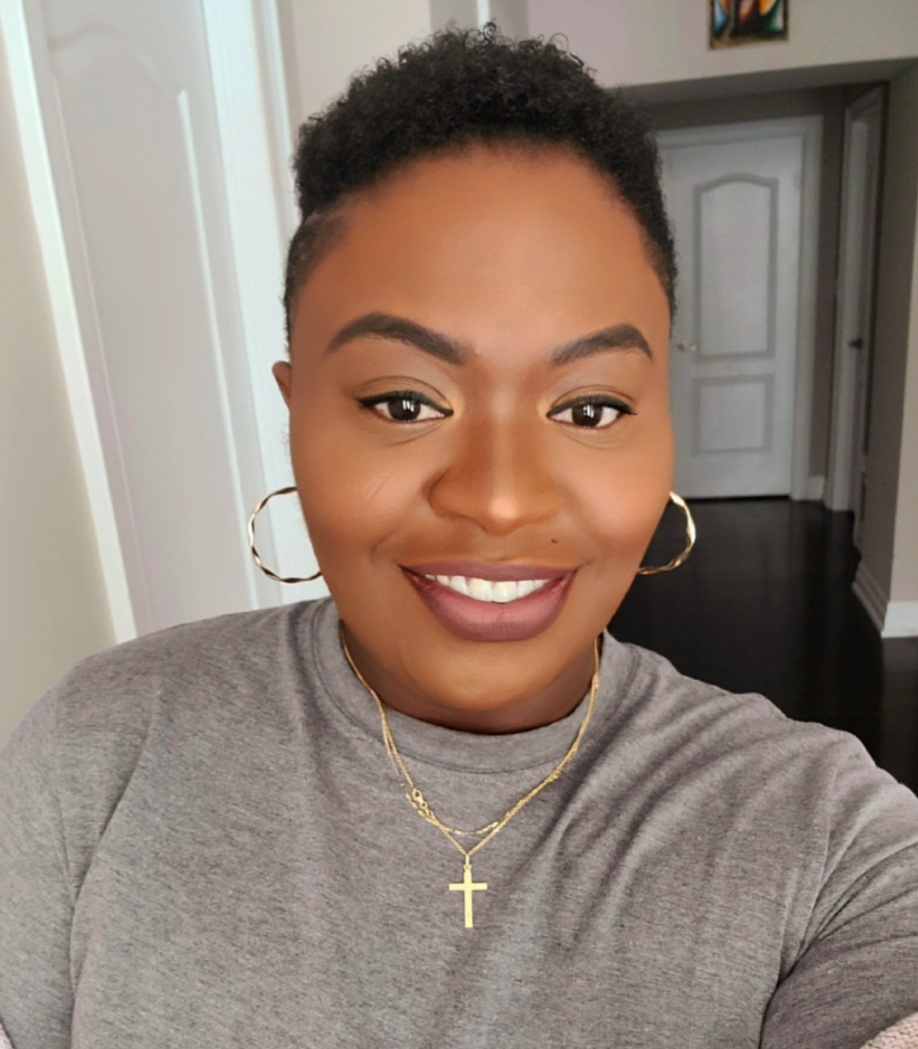 Biography: Boluwaji (Bolu) Olaniru is a Doctoral of Social Science Candidate at Royal Roads University. She is a young researcher from the Nigerian-African diaspora and has a specialized interest in gender-based violence, specifically issues surrounding female genital mutilation in AfricaHer academic research, networking and work experience in both Canada and Nigeria has awarded her with invaluable skills and knowledge needed to continue the fight against the traditional cultural practice of FGM globally. Her Doctoral research on FGM utilized the community-based participatory research (CBPR) approach, partnering and collaborating with a Nigerian-based organizations. Bolu's research project was able to bring together community and academic expertise to explore and create opportunities for social action and change surrounding (FGM) practices. Since 2018, Bolu has been on the board of directors for the Women Focus Canada organization (WFC).
Let There be Light: The Truth Behind the Lived Experiences of FGM Practices in Nigeria
Female genital mutilation is still an ongoing cultural practice in Nigeria because of social conditioning. The results of the research showed that involving community members (victims of FGM, elders, medical professionals) and leaders (spiritual, cultural and political) will play a big role in reducing the practice of FGM in Nigeria. This research explores and examines how social norm practices contribute to the continued practice of FGM in Nigeria amongst the Yoruba people. Female genital mutilation, also known as FGM, is a traditional cultural ceremony that has been practiced for hundreds of years in Africa, Asia, South Asia, and some parts of Europe. Girls from infancy to marriage or motherhood have been subjected to the partial or total removal of female genitalia as a rite of passage to ensure protection of purity and cleanliness. I explore why FGM is still a modern-day acceptable practice in Nigeria and how social norm practices actively contribute to the ongoing practice of FGM

Watch Bolu's Presentation
Simon Fraser University: Sam Meraj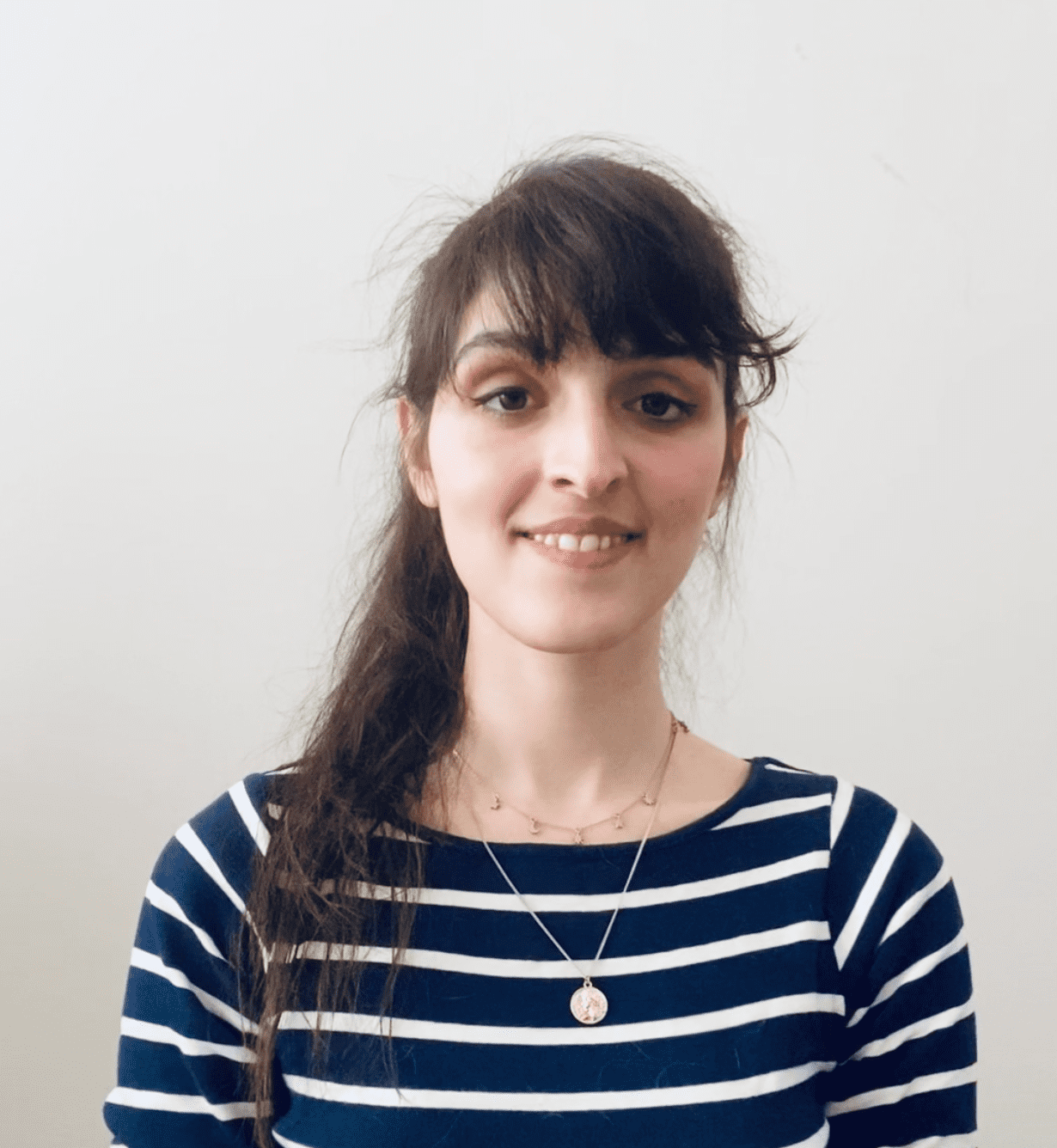 Biography: My name is Sam Meraj and I am pursuing a PhD in biology studying bed bug's immune system to understand why they don't transmit pathogens unlike other disease causing blood-feeding insects. I have completed my undergraduate degree with an honor in molecular biology and biochemistry and a certificate in genomics. As an undergraduate degree I started volunteering for Dr. Gerhard Gries lab which made me extremely passionate toward research and from there I perused a masters in the Gries lab. As a Gries lab member, I was fortunate enough to be part of different exciting research projects and learn from extremely knowledgeable fellow students and scientists in this lab. Now as a PhD student I am excited to learn more about insect immunity and add a small token of knowledge to the world.
Bedbugs, enemies or medicine?
Unlike almost all hematophagous insects, common bed bugs, Cimex lectularius, are not known to transmit pathogens to humans. To help unravel the reasons for their lack of vector competence, we studied the time- and tissue-dependent expression of innate immune factors after blood feeding or immune activation through the intrathoracic injection of bacteria. We used minimum inhibitory concentration bioassays and the Kirby- Bauer protocol to evaluate antimicrobial peptide activity in tissue extracts from the midguts or 'rest of body  tissues (containing hemolymph and fat body AMPs) against Gram-positive and Gram-negative bacteria. We compared AMP activity between blood-fed female bed bugs and yellow fever mosquitoes, Aedes aegypti and determined how female and male bed bugs respond to immune challenges.
Thompson Rivers University: Camille Roberge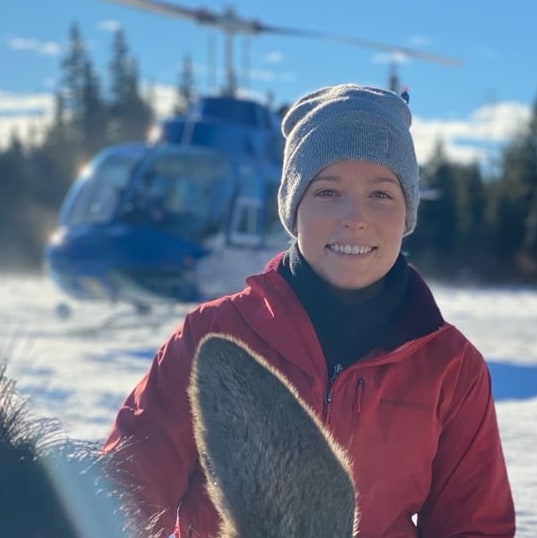 Biography: Camille Roberge is a Registered Professional Biologist and graduate student in Dr. Karl Larsen's lab at Thompson Rivers University in Kamloops, British Columbia. She is collaborating with the Nlaka'pamux Nation Tribal Council, Teck, and the BC provincial government to understand the effects of forestry on a declining moose population in BC's central interior.
Does timber harvest reduce the nutritional quality of moose forage?
Plants use energy from sunlight for growth and reproduction. Plants growing in adequate sunlight have enough energy to also produce defensive chemical compounds, such as tannins, to protect themselves against herbivores. Tannins are toxic to herbivores and reduce the amount of plant protein available during digestion. In landscapes with timber harvest, plants growing in harvested areas (i.e. cutblocks) have greater access to sunlight than those growing in forests; this may allow them to produce more tannins, making them less nutritious to herbivores such as moose.
In British Columbia's central interior, moose populations are declining in tandem with a dramatic increase in timber harvest. I am studying whether plants growing in cutblocks produce more tannins and provide less digestible protein than plants in forests, potentially creating a protein-poor environment for moose. To do this, I tracked 11 moose throughout summer 2021 and sampled plants at foraging locations in cutblocks and forests. Samples were analyzed for protein and tannins and compared between cutblocks and forests. Digestible protein was also compared to minimum protein requirements for moose. This research will help us understand and manage moose population declines in British Columbia.

Watch Camille's Presentation
University of Alberta: Kim Ho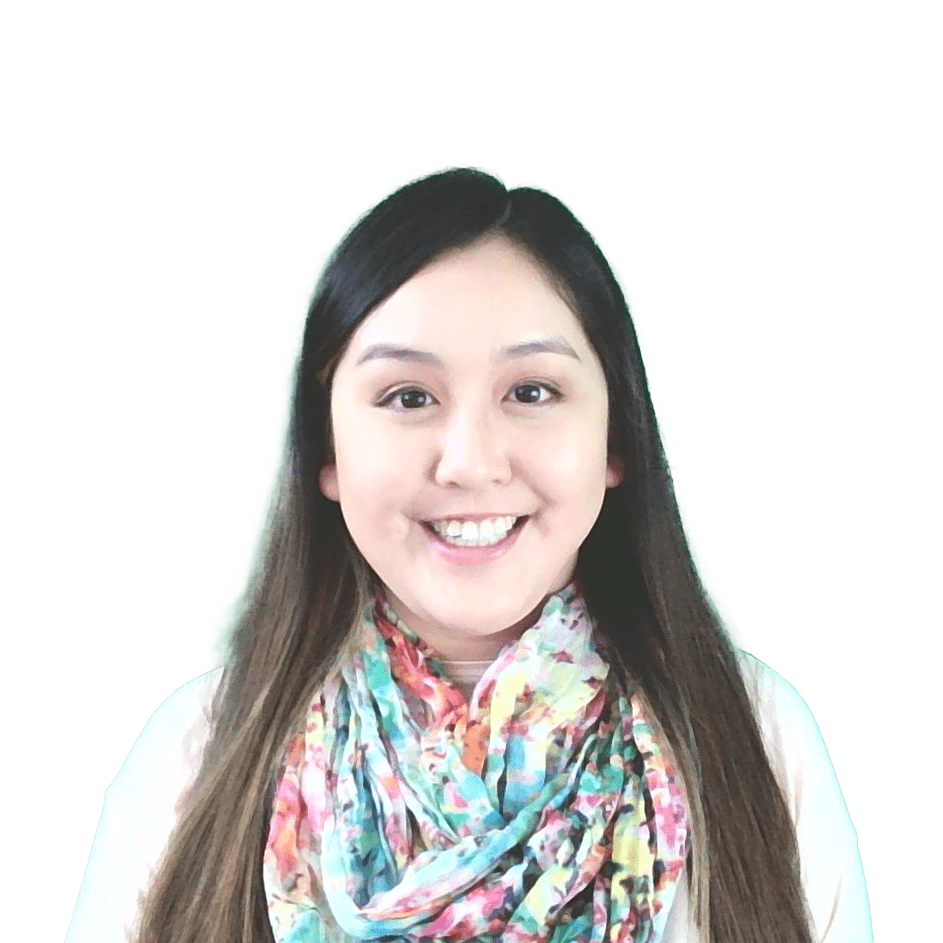 Biography: I am a PhD candidate in the Department of Pediatrics, Faculty of Medicine and Dentistry at the University of Alberta. I am researching ketone metabolism in heart failure. I hope that by elucidating and clarifying the confusion surrounding the failing heart's energy profile, new therapeutic strategies can be developed to help heart failure patients.
Fueling the Failing Heart With Ketones
Cardiac energy metabolism is perturbed in heart failure and is characterized by a shift from mitochondrial oxidative metabolism to glycolysis. Notably, the failing heart relies more on ketones for energy than a healthy heart, a process that could be adaptive or maladaptive. To investigate this, isolated working hearts from mice were perfused with increasing concentrations of ketones. We found that ketones can increase total cardiac energy production and therefore, ketones can be an extra source of fuel for the heart. We are now studying whether this can be implemented therapeutically to help improve the outcomes of heart failure by increasing ketone delivery to the heart via a ketogenic diet.
University of British Columbia Okanagan: Hammad Ahmad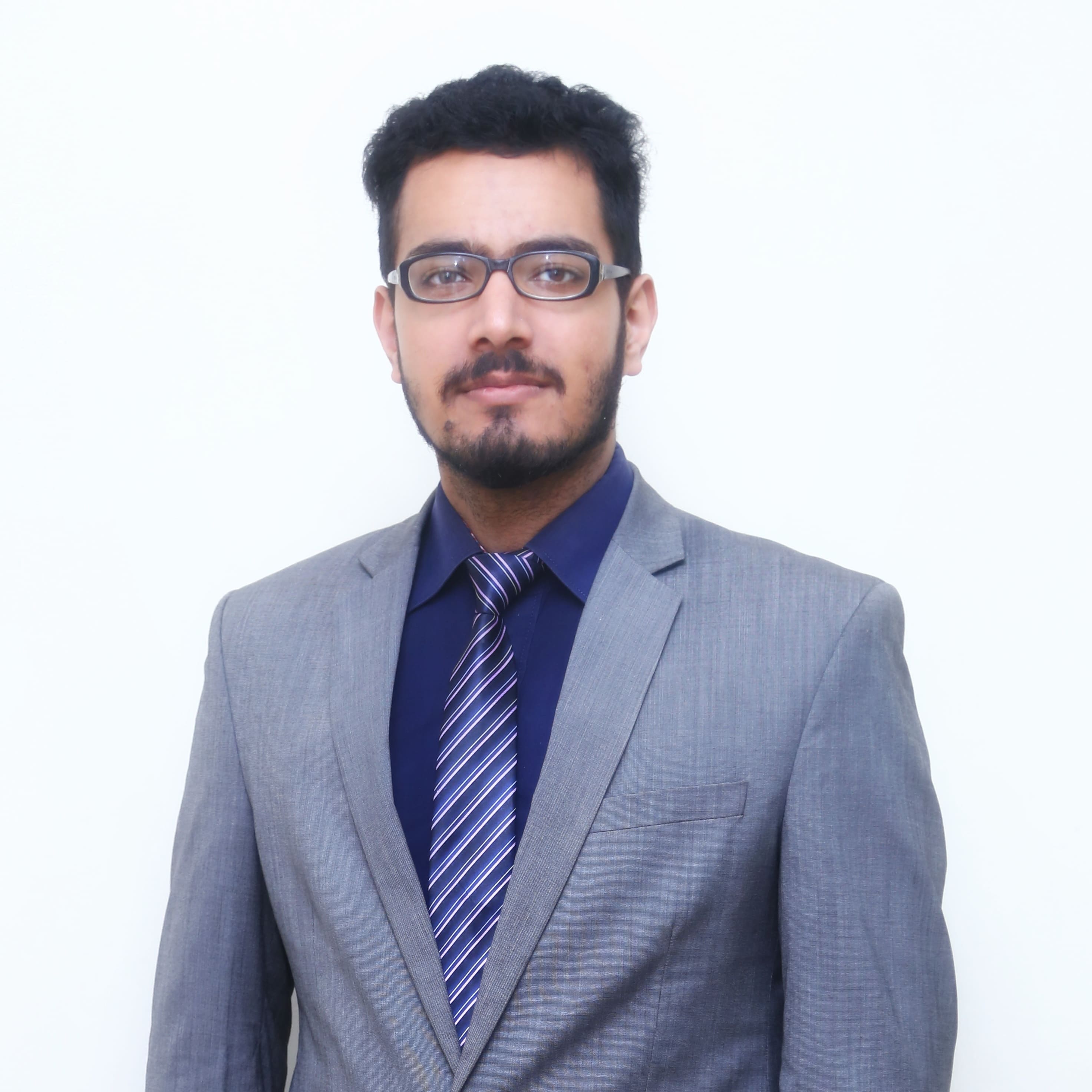 Biography: Hammad Ahmad is a PhD candidate in Civil Engineering at UBC Okanagan and a civil engineer by profession. He did his bachelors in Civil Engineering and masters in Structural Engineering from University of Engineering and Technology (UET), Pakistan in year 2014 and 2017, respectively. Hammad has previously worked on retrofitting/strengthening of structures. His work at Life Cycle Management Lab (LCML) at UBC Okanagan focuses on life cycle assessment of traditional and novel bio-composites considering the environmental and structural aspects. Before joining LCML in September 2019, Hammad has worked at UET for about 4 years, as Assistant Engineer in Planning and Development department and as a faculty member in Civil Engineering and Architectural Engineering department.
Biocomposites as sustainable construction materials
Due to global environmental crises and economic pressures, the researchers are continuously striving to find or manufacture construction materials which are sustainable. Biocomposites are one of the available materials with promising prospects. However, introducing a new material to an immense market is a daunting task and requires reassurance. In my research, I'm studying the structural performance of biocomposites along with their life cycle assessment. This combination of knowledge can prove to be fruitful in the ongoing search of sustainable construction materials. Moreover, it can explore possibilities of employment for people associated with agriculture and forestry.
Watch Hammad's Presentation
University of British Columbia Vancouver: Emilie Carpentier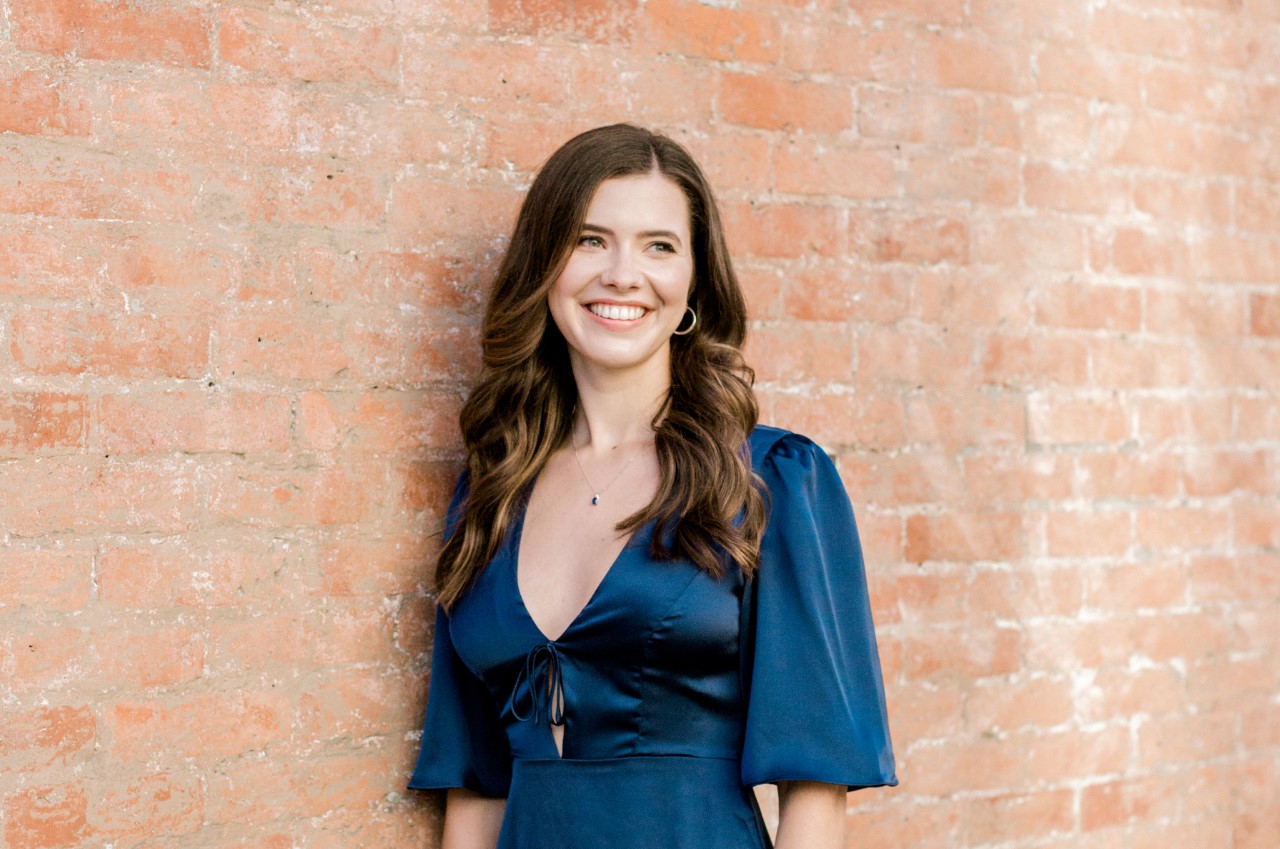 Biography: I was born and raised on Vancouver Island in BC. After graduating high school, I attended Queen's University in Kingston, ON where I completed my BSc. in physics. During my undergrad I learned about the field of medical physics and was very excited about the idea of applying my physics background to health care. I decided to return to the west coast for my graduate degree and pursue my PhD in physics at the University of British Columbia, where I'm researching ways to improve radiation treatments for liver cancer patients. 
Liver cancer? No need to hold your breath for a cure!
Treating liver cancer patients with radiation is challenging. The liver, and the organs near it, move while the patient breathes. Thankfully, there is an advanced radiation machine that can do tumour tracking – it tilts the radiation beam to follow a moving tumour and continuously irradiate it. When we prepare for tumour tracking treatments, a computer predicts if the organs near the tumour will receive too much radiation. This prediction method works well when the beam and organs are not moving, but during tumour tracking treatments they move considerably. I developed a new prediction method that is more suitable for the extra motion during tumour tracking treatments. My method accurately identifies when an organ is at risk of receiving too much radiation during tumor tracking treatments. This new method allows us to safely use tumour tracking to treat liver cancer.
Watch Emilie's Presentation
University of Lethbridge: Camilla Cenni
Biography:After a B.Sc. in Biology from the University of Bologna (Italy), Camilla joined the German Primate Centre and participated in several research projects focusing on sensory perception and cognition in captive and wild lemurs. Part of these studies involved field work in Western Madagascar. In 2016, Camilla received a M.Sc. in Animal Behavior from the University of Exeter (UK). Her main research project consisted in developing evolutionary models (via computer simulations) to understand the adaptive role of social play behavior in mammals. In 2018, Camilla started a PhD at the University of Lethbridge, where she focuses on exploring the cognitive and evolutionary links between object play and tool use, through a combination of experimental and observational studies in free-ranging monkeys living in Bali, Indonesia.
From toys to tools: does object play facilitate tool use?
Tools are essential in our lives. But how did we evolve the ability to use tools? A prominent hypothesis in child development holds that, by playing with objects, kids learn their properties and can later apply this knowledge to use these objects as tools. In my research, I am testing this hypothesis in monkeys, some of our closest relatives. Specifically, I am asking, does playing with an object facilitate its use as tool in monkeys? Answers from species closely related to us could add insights into our understanding of how and why tools are so pivotal in human life.
Watch Camilla's Presentation
University of Manitoba: Pranav Mishra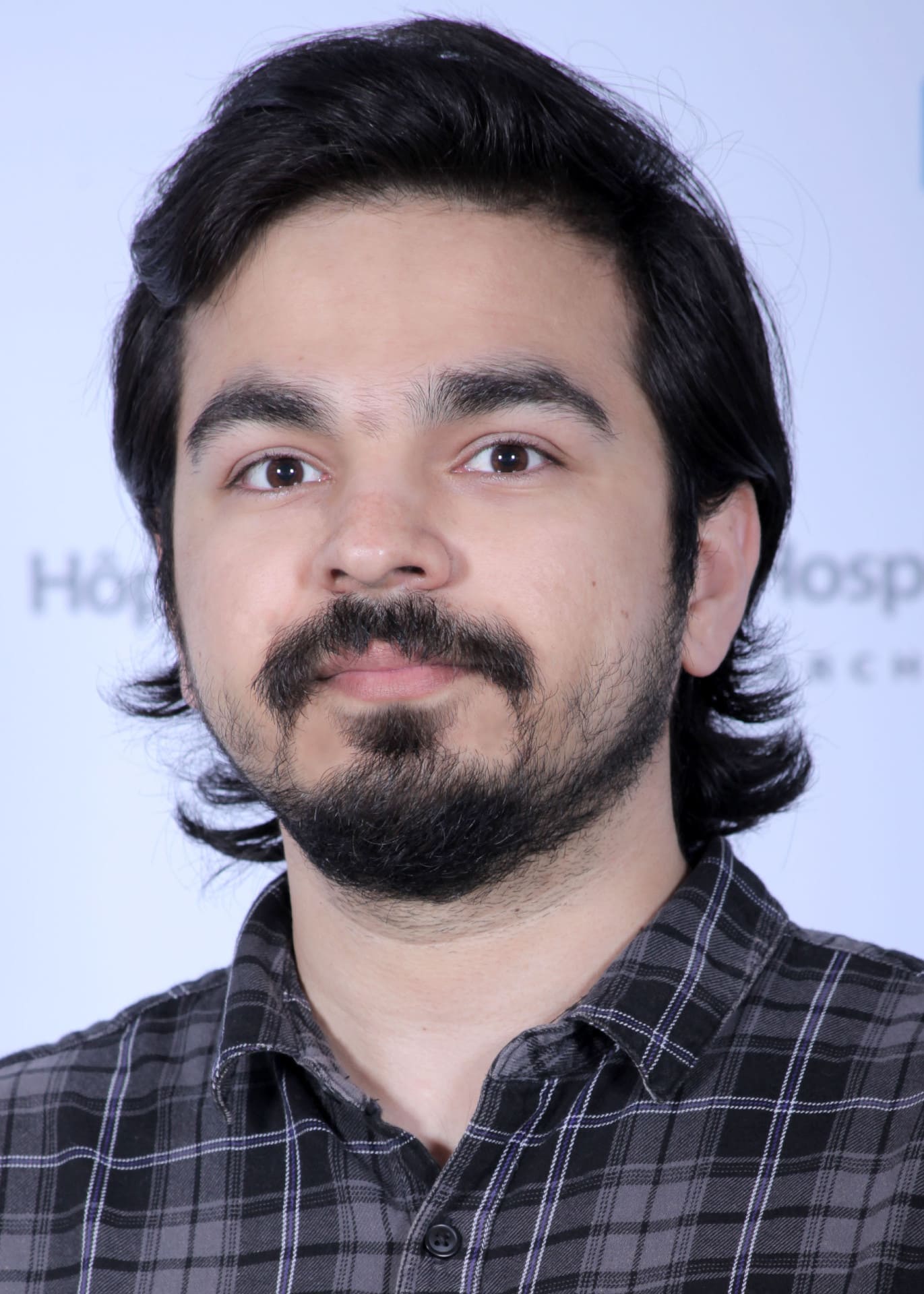 Biography: I'm a PhD student working on Alzheimer's disease. It's a form of brain disorder that destroys brain cells called neurons, leading to loss of memory. People start forgetting things, including the names of their family members and friends. It can worsen to a point that one day they can't even remember themselves. In my research, I'm exploring the potential of sex hormone called estrogen, in prevention of Alzheimer's disease. My research involves working with this hormone, to see how it can decrease inflammation and increase mitochondrial function inside the brain, consequently improving the survival of the brain cells. I am studying both males and females at the same time and using two animal models for a more reliable outcome, hoping that one day, both males and females can keep their memories safe. 
Potential of sex hormone estrogen in prevention of Alzheimer's disease - a sex based study
Watch Pranav's Presentation

University of Northern British Columbia: Cheri Brown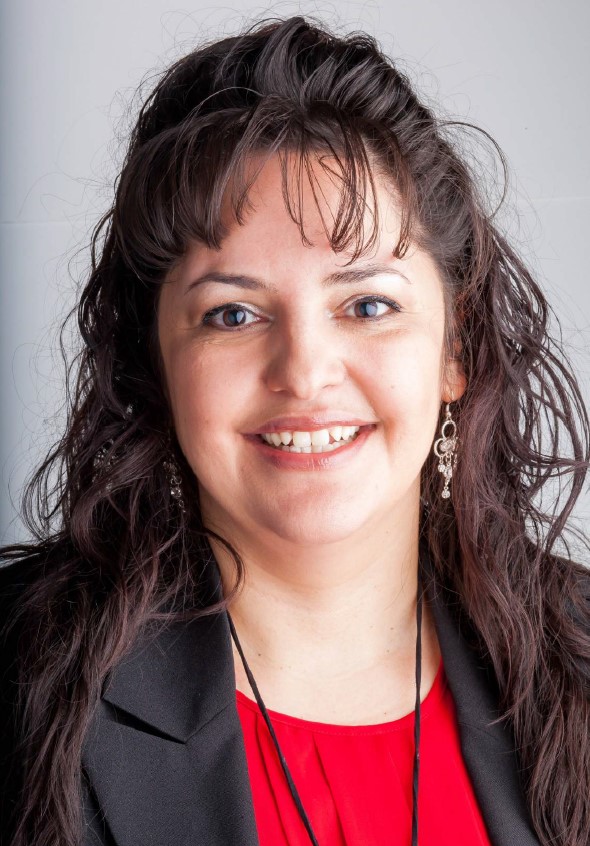 Biography: I am Cheri Brown, Hlgu K'andox of the Nisga'a First Nation.  My mother originates from the Nisga'a Village of Laxgalts'ap, in the Nass Valley of BC, our traditional lands from time immemorial.  Our family line is Gisk'aast and Wilp Nissyu'us, Killer Whale clan and House of Nissyu'us.  I am an MA student at UNBC in the First Nations Studies department.  I study Indigenous post-secondary education attainment and student lived experience.  I am passionate about increasing education attainment and opportunities for Indigenous students while also working toward the broader goal of social justice and equitable treatment of Indigenous peoples and culture in Canada.  My current research explores how Indigenous post-secondary students mobilize social support and strategies to navigate the university experience including through acts of resistance and the significance of alignment with culture and identity.
Indigenous Post-Secondary Student Lived Experience: Stories of Resistance and Alignment with Identity and Culture
In Canada's current political climate of reconciliation, decolonizing strategies and policies are in progress.  Indigenizing educational institutions is a key part of this effort, as Indigenous students have some of the lowest enrollment and persistence to degree rates and highest attrition rates of any demographic.  Curriculum reform, provisioning of Indigenous instructors, and other strategies to honour and showcase Indigenous knowledge and culture on campuses is essential.  As an Indigenous student from a BC First Nation, I am uniquely positioned to gather stories from Indigenous students at a northern BC university in one-on-one qualitative interviews.  Stories emerge of acts of resistance in pushing back against an academy built on colonized and Western values – in both small, subtle ways and in fierce, profound ones. These acts reveal that development of critical thinking and alignment with one's Indigenous culture in school settings is key to self-identity. 
Watch Cheri's Presentation
University of Victoria: Tess Carswell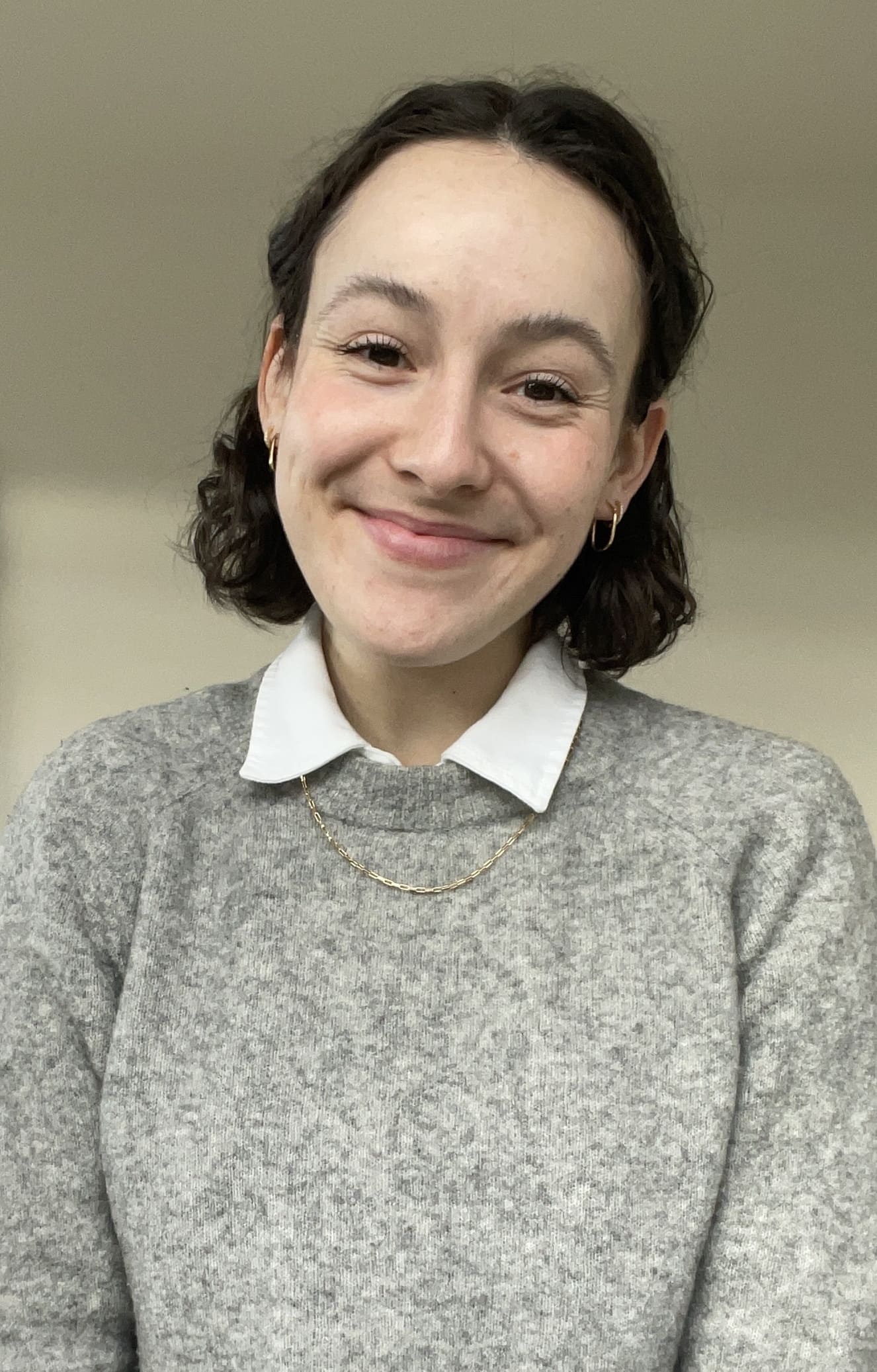 Biography: Tess Carswell is a PhD student in mechanical engineering at the University of Victoria. Her work utilizes patient-oriented research and user-centered design principles to improve prosthesis design for female lower limb amputees. Tess is passionate about her research and working with female amputees to involve them in research that directly affects them. She grew up in Calgary, Alberta and moved to Victoria for university in 2014 to complete her Bachelor of Engineering degree. After completing her undergraduate degree, she started her graduate studies in September 2019. Being from Calgary, Tess is an avid Calgary Flames fan and enjoys watching them play. In her spare time, Tess enjoys running, hiking, gardening, and tending to her many houseplants. Last summer, she grew a 12lb pumpkin and hopes to beat that record this summer.
Who Wears the Pants?
Whether discussing jeans or prosthetics, one size does not fit all. Lower limb prosthetics are made based on a male design and then tailored to the person, whether they are male or female. Unfortunately, female lower limb amputees experience worse success with their prosthetics. My research aims to improve the design of lower limb prosthetics for women. To do so, I am studying sex differences in how amputees physically walk by videorecording walking trials. I am also studying sex differences in what amputees personally want for their prosthetics through surveys and interviews. These results will be used to guide design of sex-specific prosthetics to offer female amputees better success. Therefore, my research has major implications for the quality of life of female amputees. My research challenges the "one size fits all" ideology and reminds us that it is who wears the pants that matters
Watch Tess's Presentation
University of Winnipeg: Natassia D'Sena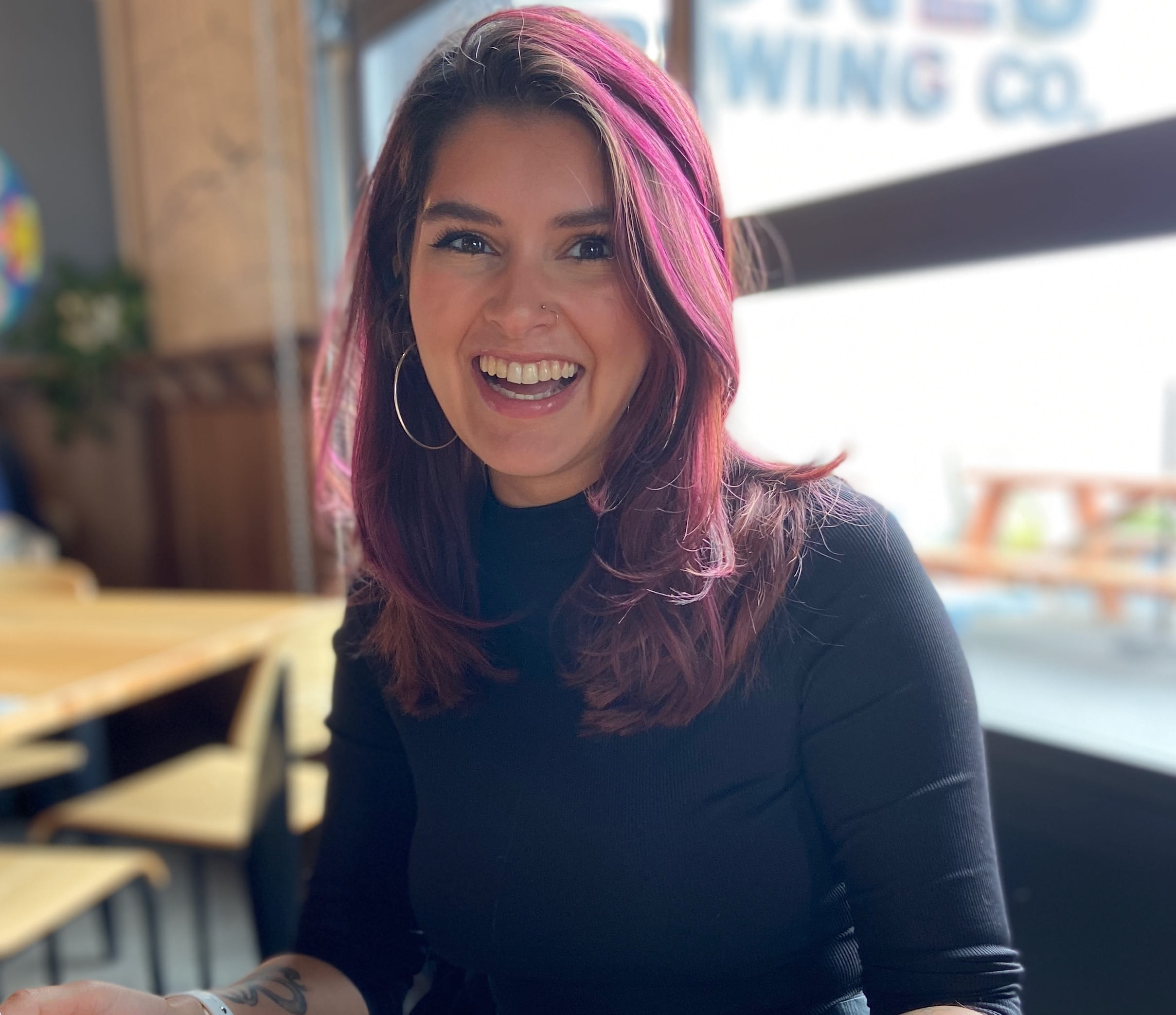 Biography: My name is Natassia D'Sena, I am a current Masters student with the Department of Criminal Justice at the University of Winnipeg. My current research interests lie in sex work, specifically, I seek to explore how evolution of technology and media have made it easier for sex workers to conduct their work online, and how the labour process online differs from street-based sex work. Aside from being a student, I spend majority of my time hiking, skiing and adventuring through the Canadian Rocky Mountains.
Virtual Drive Thrus: Is OnlyFans the McDonalds of the Sex Industry?
Evolution of technology has allowed for various industries to adapt to an online platform, including education, retail, and even medicine. With this shift to an online realm, society has grown to expect efficiency and predictability from these industries, exemplified by reduced delivery times, increased accessibility to various products and resources, all while conducting this business from the comfort of the consumers own home. Sex work is no stranger to this shift to the online realm with the rise of websites for purchasing and viewing of porn, camming, erotica, etc. Similar to the ease of consumers, online platforms further provide ease for creators or sellers. This research aims to apply Ritzers concept of McDonaldization to the process of sex work on OnlyFans to determine how predictability, efficiency, control, and calculability have made it easier and safer for sex workers to conduct their work online while simultaneously increasing their profits.
Watch Natassia's Presentation
Vancouver Island University: Hannah Dudney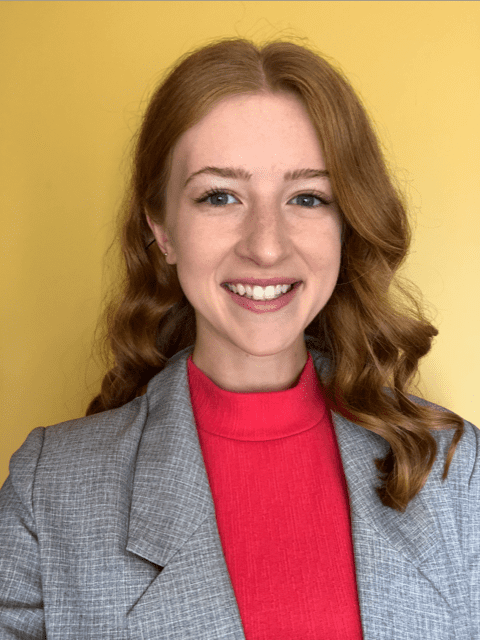 Biography: Hannah is a first-year masters student studying sustainable leisure management at Vancouver Island University. After completing her undergraduate degree at Western University in sociology, Hannah decided to take a new path and explore additional passions in the travel and tourism industry. After completing a diploma in tourism and travel in 2021, Hannah pursued a path that would allow her to strive toward inclusive outdoor leisure for all. Her thesis will combine her knowledge of sociology and nature-based tourism, focusing on how people with mobility-related disabilities experience crowding in parks. In her spare time, Hannah enjoys any variation of nature-based tourism, hiking, biking, and taking pictures of birds, ferns, and of course- slugs!
Park Crowding: More Than an Inconvenience
With popular parks in Canada becoming increasingly crowded during high tourist season, it becomes vital to understand visitor perspectives of crowding. The problem is that only general visitor perceptions of park crowding have been explored. Considering that accessibility for people with disabilities is a goal of major Canadian park organizations, it will be essential to ensure that when park crowding affects accessibility, necessary changes are made to maintain equitable access to nature. Therefore, a wide variety of visitors must have a voice in park crowding solutions.
For this reason, my research will explore the perspectives of park crowding specifically for people with mobility-related disabilities. Through in-park, semi-structured interviews, I will attempt to understand the phenomenon of park crowding in relation to physical and social accessibility in outdoor leisure spaces. Hopefully, my research will inform more equitable solutions to park crowding that consider a broad spectrum of visitors
Watch Hannah's Presentation