2022 Western Regional Three-Minute Thesis Competition
In three minutes you could brush your teeth, shoot off a quick e-mail, or listen to any song from The Beatles' Revolver. Could you deliver the contents your graduate-level research to a general audience? Graduate schools from across Western Canada sent the winners of their local Three-Minute Thesis Competitions to compete in the 2022 Western Regional Competition where they managed to do just that!
The 3-Minute Thesis (3MT®) is an annual research communication competition, originally developed by The University of Queensland, which challenges graduate students to communicate their scholarly research and its significance to a panel of non-specialist judges in three minutes or less. 3MT encourages budding researchers to consolidate their work and ideas in a concise manner that is at once compelling and informative to a non-specialist audience.

Participating Universities
Athabasca University
Brandon University
Royal Roads University
Simon Fraser
Thompson Rivers University
University of Alberta
University of British Columbia: Okanagan
University of British Columbia: Vancouver

University of Calgary
University of Lethbridge
University of Manitoba
University of Northern British Columbia
University of Regina
University of Saskatchewan
University of Victoria
University of Winnipeg
Vancouver Island University
Meet the Judges
Barb Gamey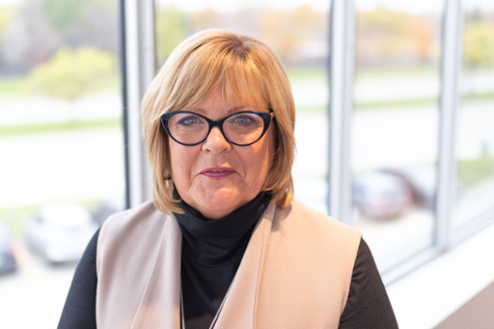 Barb Gamey is a co-founder of Payworks, one of Canada's largest national providers of Payroll, Human Resource, Time and Absence Management solutions located in Winnipeg with ten regional offices and over 400 employees across Canada.

Barb is dedicated to community involvement: she sits on the Winnipeg Blue Bombers Board of Directors, the Business Council of Manitoba's Board of Directors, the TELUS Manitoba Community Board, the UM Properties Board and served as United Way Winnipeg's 2018 Campaign Chair. Barb is also the Chancellor of the University of Winnipeg and sits on the board for the University of Winnipeg Foundation. She is an ongoing supporter of numerous other community and charitable organizations.
Nadia Kidwai
Host of the Weekend Morning Show at CBC Manitoba, Nadia is currently on secondment as Executive Producer of Diversity and Inclusion at the station. Born and raised in Cardiff, Wales, Nadia came to Canada in 2004 after graduating from Oxford University with a B.A. in Politics and History. Before joining CBC Manitoba, Nadia spent over a decade working on issues related to diversity, inclusion, community development, and capacity building. Her experience ranges from working with newcomers in non-profit organizations and community groups; advisory and advocacy work for marginalized populations on provincial councils; policy planning and research for the Government of Manitoba; and more recently in designing and coordinating two different leadership programs: the Canadian Muslim Leadership Institute which she co-founded and Next Up Winnipeg which is part of a national progressive leadership program. She has been with CBC Manitoba since 2016.
Dr. Stephen Petersen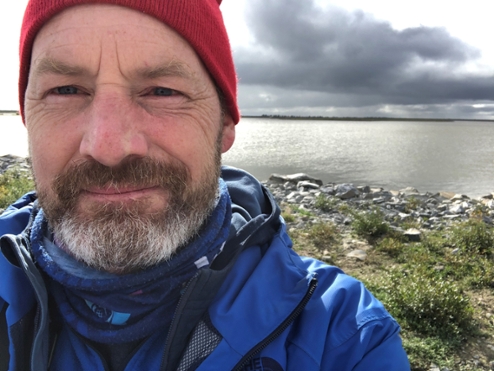 Dr. Stephen Petersen has been a wildlife biologist for more than 20 years and is the Director of Conservation and Research for Assiniboine Park Zoo in Winnipeg, MB. His department leads field conservation and zoo-based programs that work with species at risk across Manitoba. Their Arctic research aims to understand the natural history and threats to marine mammals in the face of rapid climate change. They are also working to prevent the extinction of the Critically Endangered Poweshiek Skipperling, a butterfly found in the tall grass prairie of southwestern Manitoba. Being situated at a zoo, Stephen and his team have the exciting opportunity to communicate important science and conservation messages to visitors from all walks of life. Each year they engage thousands of citizen scientists, students, and visitors to teach them about threatened ecosystems and species and to highlight actions everyone can take to help.
Competition Rules and Judging Criteria
Competition Rules
A single static PowerPoint slide is permitted. No slide transitions, animations or 'movement' of any description are allowed. The slide is to be presented from the beginning of the oration.
No additional electronic media (e.g. sound and video files) are permitted
No additional props (e.g. costumes, musical instruments, laboratory equipment) are permitted
Presentations are limited to 3 minutes maximum and competitors exceeding 3 minutes are disqualified
Presentations are to be spoken word (e.g. no poems, raps or songs)
Presentations are considered to have commenced when a presenter starts their presentation through either movement or speech
The decision of the adjudicating panel is final
Judging Criteria
Comprehension and Content
Does the presentation provide an understanding of the background and significance to the research question being addressed, while explaining terminology and avoiding jargon?
Does the presentation clearly describe the impact and/or results of the research, including conclusions and outcomes?
Does the presentation follow a clear and logical sequence?
Is the thesis topic, research significance, results/impact and outcomes communicated in language appropriate to a non-specialist audience?
Does the presenter spend adequate time on each element of their presentation - or did they elaborate for too long on one aspect or was the presentation rushed?
Engagement and Communication
Does the oration make the audience want to know more?
Is the presenter careful not to trivialize or generalize their research?
Does the presenter convey enthusiasm for their research?
Does the presenter capture and maintain their audience's attention using stage presence, eye contact and vocal range?
Does the PowerPoint slide enhance the presentation - is it clear, legible, and concise?