P2GS Researchers 2020
Graduate Studies
---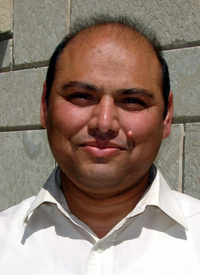 Athar Ata - Chemistry
Plants have played a significant role in providing pharmaceutically active compounds to pharmaceutical industry. Plants for discovering new pharmaceuticals are selected based on their ethno-medicinal applications. We have collected a number of medicinally important plants from Canadian Prairies exhibiting bioactivities including antibiotic and anti-diabetic activities. We are involved in performing bioactivity-directed phytochemical studies on above-mentioned medicinal plants for discovering new pharmaceutically active compounds. During this research, students are trained in the use of various chemistry techniques, bioassays and instruments. Additionally, they also develop skills in scientific writing and presentation by presenting their work at conferences.
To learn more about Dr. Athar Ata's research, please read the article below:
Chemist Researches Plant-Based Compounds to Treat Type 2 Diabetes
The P2GS Scholar Dr. Ata's is working with is Ashley King.
---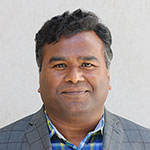 Shakhawat Hossain - Mathematics and Statistics
Are you interested in working with statistical data analysis? In many studies, we wish to assess how a range of variables are related to a particular outcome and also determine the strength of such relationships so that we can begin to understand how these variables relate to each other. We make this kind of relationship in our head all the time, for example, when we think an individual has cancer or not that may be related to the risk factors such as smoking, drinking, obesity, and much more.  You may be interested in predicting the likelihood of cancer from these risk factors. Our aim here is to introduce the statistical methodology that can be used in data analysis and explain the meaning of some of the statistical terms employed. It will also outline some common pitfalls encountered when performing data analyses. Interested students will learn the skills of how to conduct statistical modelling using statistical software R and/or SAS. Having a degree in statistics with experience of statistical software for data analysis can lead to becoming a statistician/Biostatistician. Jobs are available in a multitude of areas, such as Statistics Canada, any cancer care center in Canada, Pharmaceutical Company and many other places.
To learn more about Dr. Md Shakhawat Hossain's research, please read the article below:
Spotlight on Mathematics and Statistics
The P2GS Scholar Dr. Hossain's working with is Silas Leggett.
---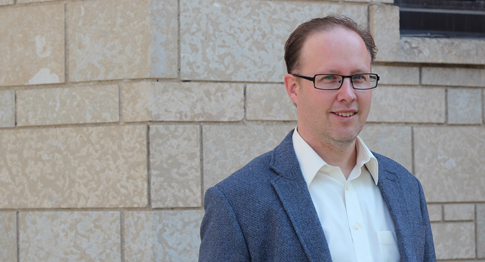 Blair Jamieson - Physics
My research group is leading research in collaboration with physicists in Japan, US, and other countries to search for a possible difference in the oscillation of neutrinos from anti-neutrinos.  A difference in the oscillation of neutrinos from anti-neutrinos could explain why the universe appears to be made of matter instead of anti-matter.  To conduct this research on weakly interacting neutrinos requires high-intensity beams of neutrinos, and large detectors.  The beam and detectors he has helped build and operate are located 295 km apart in Japan.  One of the world's highest-intensity neutrino beam is produced at the Japan Proton Accelerator Research Center (J-PARC) located 100 km north of Tokyo, and the world's largest water Cherenkov neutrino detector (25 m tall, and 40 m diameter) called Super-Kamiokande is the far detector.  The focus of his research this summer is on a hadron production experiment at Fermilab, just outside Chicago, where hadron production rates from proton beams on different targets will be measured to better predict the flux of neutrinos produced in the J-PARC beam. I am leading the development of a ring imaging detector to use in beam in April 2020 that can see individual photons produced by particles traveling faster than the speed of light in the world's lightest material, aerogel.  I am looking for students with an interest in big data analysis, machine learning, electronics development, and design, who want to push the limits of our knowledge in physics. 
To learn more about Dr. Blair Jamieson's research, please read the article below:
The P2GS Scholar Dr. Jamieson's working with is Connor Boubard.
---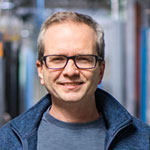 Jeff Martin - Physics
In our lab, we use lasers, atoms, and a little bit of quantum mechanics to make a very sensitive magnetic sensor.  One application for magnetic sensors like this is to use them as a metal detector, to find lost items at the beach. Our sensor is a little more sensitive than that. It's sensitive enough to measure the magnetic field created by the electrical impulses in your brain as you read these words. We want to use these sensors to measure the magnetic fields in our particle physics experiments. Your mission will be to operate and test the sensors, and to see if we can improve them. 
To learn more about Dr. Jeff Martin's research, please read the article below:
The P2GS Scholar Dr. Martin's working with is Gabrielle Glowatsky.
---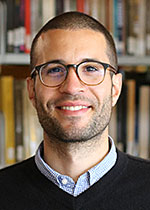 Yannick Molgat-Seon - Kinesiology and Applied Health
Important sex-differences in the morphology of the human respiratory system have recently been identified. Specifically, men have larger lungs than women, even when matched for stature, and women have smaller conducting airways than lung size-matched men. The sexual dimorphism in the human respiratory system is thought to influence the mechanics of breathing during physiologically-relevant conditions such as exercise. However, our understanding of how sex-differences in respiratory system morphology influence the ventilatory response to exercise is incomplete. An important limitation of previous work in this area is that no study has concurrently assessed respiratory system structure and the ventilatory response to exercise in the same cohort of subjects, which precludes the direct evaluation of structure-function relationships as they relate to the human respiratory system. The aim of this project is to determine the effect of sex-differences in respiratory system morphology on the ventilatory response to exercise. This aim will be accomplished by relating measures of lung and airway morphology to ventilatory, metabolic, and sensory responses to exercise in a large cohort of healthy men and women. Data from 215 healthy adults (n=107 men and n=108 women) who have never smoked have already be obtained from a large, national prospective cohort study (i.e., CanCOLD; http://cancold.ca). The data include demographic characteristics, pulmonary function data, computed tomography-derived measures of airway size, and detailed exercise test data. The project is being led by Dr. Molgat-Seon and will be conducted by an interdisciplinary team of physiologists, imaging specialists, and statisticians from across Canada (University of British Columbia, Simon Fraser University, Waterloo University, and Ryerson University).
The interested student will be involved primarily in data analysis and interpretation for the above-mentioned project. By working closely with Dr. Molgat-Seon, the student will learn important skills related to scientific research, including (but not limited to) how to organize a large dataset, perform statistical analyses, and graphically represent the associated results. Additionally, the student will gain an in-depth understanding of respiratory physiology and exercise physiology in humans. The ultimate goal will be to expose a student interested in exercise physiology to research in this area and teach them skills that will assist them in pursuing graduate studies or a career outside of the academy.
The P2GS Scholar Dr. Molgat-Seon's working with is Thomas Fleury.
---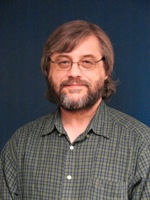 Dwight Vincent - Physics
This project requires learning some rudimentary ideas from Einstein's theory of general relativity which implies that gravitation bends space in four dimensions. In four dimensions this space is called spacetime because it includes time as the 4th dimension. Using this idea we will attempt to show that all objects falling in the Earth's gravitational field experience exactly the same spacetime curvature (as predicted). The student will study simple mathematical aspects of general relativity by investigating easy to read scientific literature. The student will conduct a series of short projectile experiments and analyze the results. The instrumentation involved will be as simple as possible. The student will write up the final scientific results in a laboratory notebook. 
The P2GS Scholar Dr. Vincent's working with is Benjamin Tuesday.
---
Craig Willis - Biology
Disease-causing pathogens are increasingly recognized as a threat to wildlife populations and human activities can worsen the impacts of wildlife disease. My students and I conduct research to understand these impacts for white-nose syndrome (WNS), an invasive fungal disease of hibernating bats. In only 10 years since it was accidentally introduced to North America, WNS has caused the fastest declines of wild mammals in recorded history, killing millions of ecologically important insect-eating bats across the eastern half of the continent. Research projects in my lab involve field and laboratory experiments to understand how WNS affects physiology and behaviour of bats, and experiments testing potential mitigation strategies to help bat populations recover. Most opportunities in my group for summer 2018 would involve fieldwork throughout Manitoba and Northwestern Ontario testing potential treatments for WNS, identifying critical habitats of bats endangered by WNS, and testing the hypothesis that enhancement of summer habitat can help individuals and populations recover from the disease. 
To learn more about Dr. Craig Willis' research, please read the article below:
UWinnipeg Resident Batman Reports New Findings on WNS
The P2GS Scholar Dr. Willis' working with is Cassidy Lamirande.
---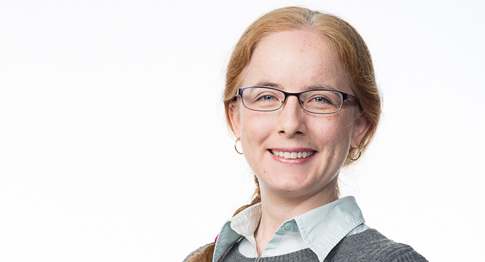 Tabitha Wood - Chemistry
This project involves performing research in the area of synthetic organic chemistry to add to the established research program in the Wood lab. The research will broaden our understanding of an organic rearrangement reaction and result in the preparation of new molecules. The reaction that is under investigation has the potential to become a valuable tool in the preparation of useful molecules, such as pharmaceuticals, and conforms with the guidelines for Green Chemistry. The project includes investigating scientific literature, conducting a series of chemical synthesis experiments, analyzing the results with standard chemistry instruments, and documenting the experimental procedures and findings in a lab notebook.
To learn more about Dr. Tabitha Wood's research, please read the article below:
UWinnipeg Prof. Shares Passion for Science Outreach
The P2GS Scholar Dr.Wood's working with is Sarah Baxter.
---
To return to the Pathway to Graduate Studies homepage, please click here.