Pathway to Graduate Studies (P2GS)
Graduate Studies
---
June 1 - 26, 2020

Due to the COVID-19 saftey measures implemented by the University of Winnipeg, this is a revised program. The program was originally scheduled to run from May 4 to May 29, 2020.
The Pathway to Graduate Studies (P2GS) program has returned for 2020 to offer research opportunities for Indigenous students in STEM at UWinnipeg. P2GS is open to Indigenous students who have declared a major in a natural science and engineering field and have a minimum of 15 credit hours completed as of April 2020. There is no minimum GPA requirement, what is most important is an interest in science and learning about science-based research. Throughout the 4-week program, running from June 1 – 26, 2020, students will engage in science education during the morning and participate in a paid research program under the supervision of a UWinnipeg faculty member during the afternoon. Accommodation in university housing (McFeetors Hall) is available during the duration of the program.
This program is free of charge for both faculty and students and does not require students to connect with researchers in advance of the application deadline. We are asking faculty members who are interested in potentially hosting a student from this program to forward a short paragraph on your research program which will be posted on the UWinnipeg P2GS webpage. Students will be asked to identify the top programs they are interested in with their application package. 
The intent of this program is to support Indigenous students in NSE fields, introduce students to research opportunities, and encourage students to continue with their undergraduate programs and eventually into graduate programs. We do our best to find every applicant a research spot in P2GS. In our first year (2019) all students who applied were given placements. 
---
Forms
Friday, February 7th. 
Applications can be submitted physically to the Graduate Studies Office, located at 599 Portage Avenue, or electronically by sending the completed application to
d.jones@uwinnipeg.ca
.
Questions
If you have any questions, please email Dylan Jones at d.jones@uwinnipeg.ca, Melanie Martin at m.martin@uwinnipeg.ca , or Nora Casson at n.casson@uwinnipeg.ca. 
---
Funding
NSERC supports the P2GS program through their Promoscience program with matching funds from the University of Winnipeg, Faculty of Graduate Studies, Research Office, and Aboriginal Student Services Centre.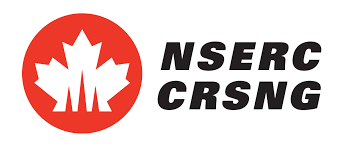 ---