2019 Pathway to Graduate Studies Scholars
Graduate Studies
---
Nadine Engman worked with Dr. Tabitha Wood.
---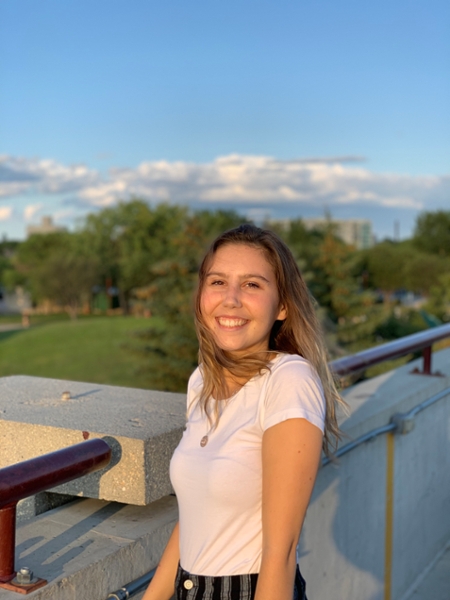 Sidney Elizabeth Leggett (Wápiskisiw Pinésiw Iskwéw)
Tánisi! Wápiskisiw Pinésiw Iskwéw nitisinihkáson!
Hello my name is Sidney Leggett, I am a Métis student entering my 4th year of Statistics in the Data Science stream. I am the treasurer for our .cAISES chapter, and I enjoy finding ways to get involved with my community.
After doing this I have had a passion for research,I have since been involved in more projects such as Arthur B. McDonald Canadian Astroparticle Physics Research Institute. Getting the chance to be involved in research has been empowering and has made me not want to stop and has given me the dream to one day do research related to Indigenous health and wellness.
Sidney worked with Dr. Melanie Martin on her Simultaneous PET/MR imaging research project.
---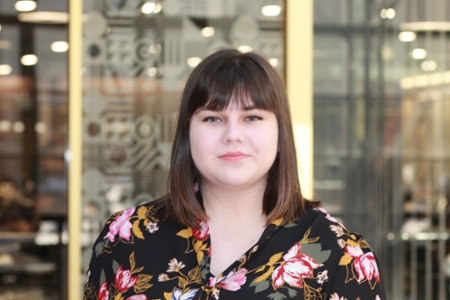 Vanessa McKay
Hello!
My name is Vanessa McKay and I am from Berens River First Nation. I recently graduated from the University of Winnipeg with a Bachelor of Science with a major in Bioanthropology. My dream has always been to help people with the application of science, and my chosen career path is to become a Doctor of Chiropractic. I hope to bring an Indigenous perspective to this field and when providing care to my patients.
The Pathway to Graduate Studies Program encouraged me to strive for my dreams and taught me valuable research and academic skills that helped me get to where I am today.
Vanessa McKay worked with Dr. Melanie Martin.
---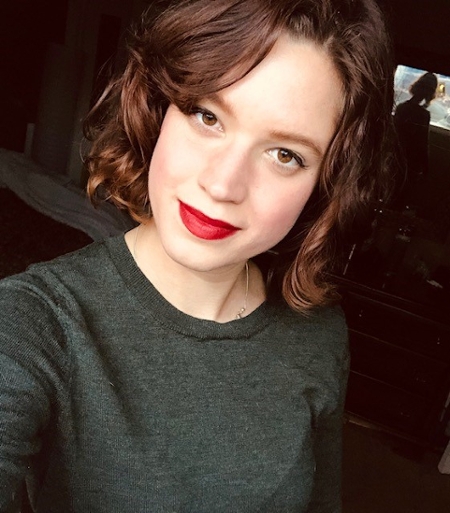 Hannah Tuckett
My name is Hannah Tuckett I am a Metis student currently enrolled in my fourth year of University at the university of Winnipeg. I am enrolled in the integrated education program where I am working on two degrees at once. This year I hope to finish up my Bachelor of Biology after which I will focus on my Education degree.
Through my time in the Pathways to graduate studies program it has encouraged and inspired me to go to graduate school and pursue my master's in biology. During my time in the P2GS I worked with Nora Casson in the geography department where I did research on soil samples from Churchill.  In the future I hope to make a difference teaching science up north to encourage and inspire more metis and indigenous students to pursue studies in science.
Hannah Tuckett worked with Dr. Nora Casson in the Geography department where she researched soil samples from Churchill. 
---