Meet the 2021 Summer Scholars
Graduate Studies
---
To view the 2020 ISSP scholars, please visit here
---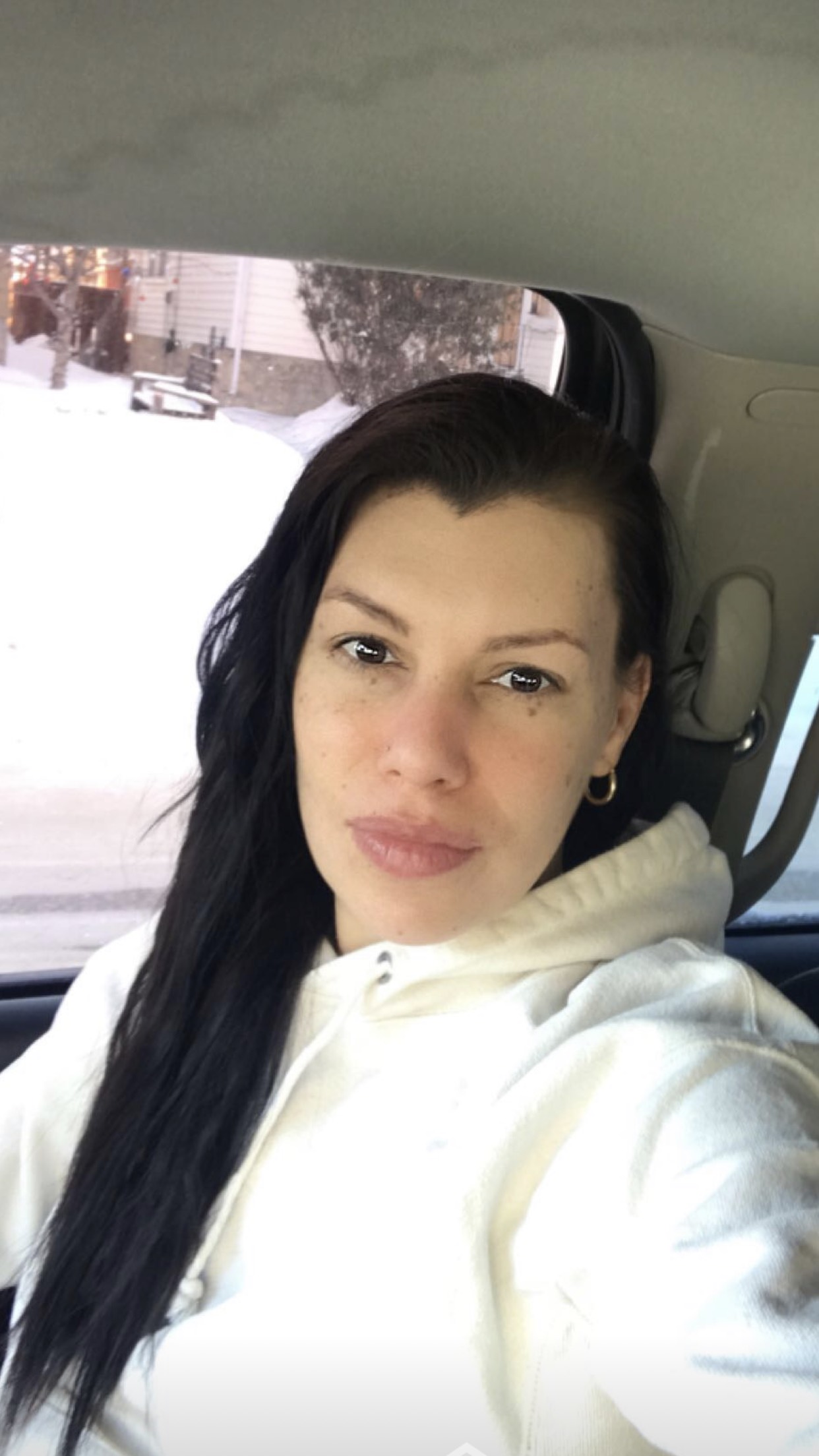 Amber Balan
My name is Amber Balan.
My spirit is known as Golden Eagle Woman of the Wolf clan.

I am a proud mom to a total of 8 children combined total as we my partner and I have a blended family.

Professionally, I come to ISSP with a background in Nursing. Graduated in 2012 from the U of M with a BN and worked mainly in primary care in the inner city finished off in ophthalmology day surgery.

For the past two years, I have focused mainly on my home and growing my family and now have decided to switch gears and return to academia this fall in the MDP program.

My interests involve anything related to public health and designing and implementing programs geared towards Equalizing health outcomes for Indigenous or any other marginalized groups within the health care system. Particular focus on prenatal antenatal and early years. My maternal great grandmother was a traditional "midwife" so I guess you can say I have a natural calling in this area of life.

I am very enthusiastic about ISSP as I feel it will be a great experience that will support my post graduate studies.

I am ecstatic about training with Dr. Jaime Cidro on She Walks with Me: Supporting Urban Indigenous Expectant Mothers through Culturally-Based Doulas.
Amber Balan is training with Dr. Jaime Cidro on She Walks with Me: Supporting Urban Indigenous Expectant Mothers through Culturally-Based Doulas.
---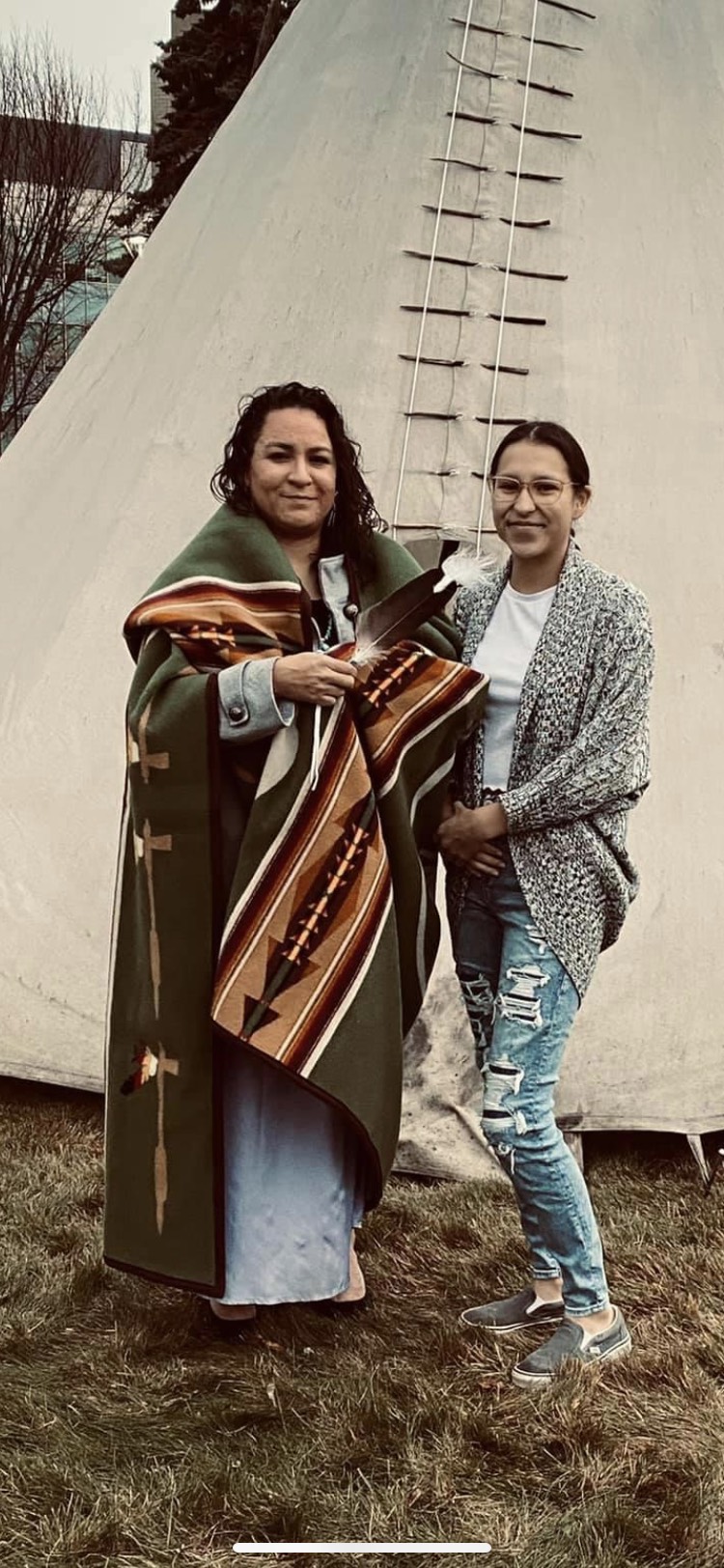 Tracy Clearsky
My name is Tracy Clearsky. I am a proud Metis/Anishinaabe Ikwe from Waywayseecappo First Nation, Treaty 4, Manitoba. My Metis family roots can be traced also in Dauphin, Vogar, St. Norbert and Winnipeg. In 1979, my parents moved our family to Calgary, Alberta. where I continue to reside with my four children. I completed a Bachelors of Arts Degree in 2020, Majoring in History, (specializing in Indigenous histories), at Mount Royal University in Calgary. Throughout my years living in Alberta I have had the honour of learning about the Treaty 6, 7, and 8 Nations and their traditional knowledge through maintained relationships and family unity. As a recent applicant to the University of Winnipeg's ISSP 2021 projects, I am extremely excited to have been paired with Project Mentor Debbie Reid - The Assembly of Manitoba Chiefs, Wahbung 50 Year Anniversary Documentary, and being able to contribute my research background to this project.
Tracy Clearsky is training with Debbie Reid on Wahbung 50 yr anniversary.
---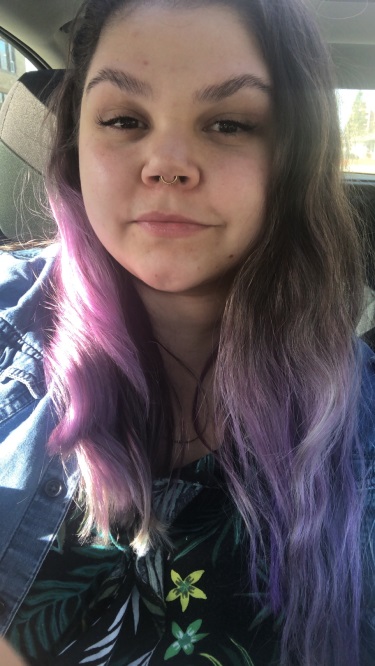 Kirsten Corbett-Constant
Hello!

My name is Kirsten Corbett-Constant, and I consider myself a proud first nations woman. If you had asked me ten years ago where I would be today, I would have never thought I would say "Getting a Bachelors degree majoring in Neuroscience". I entered university as a mature student, and have found my love for science. I love all things nature, animals and a mix of the two! I am also interested in how the brain and body works together. In my downtime you can find me playing with my dogs Louanna and Bowie, or playing video games.
I am beyond excited and grateful for this opportunity, and I believe ISSP will give me the knowledge and education for success! I cannot wait to see were I will be ten years from now.
Kirsten Corbett-Constant is training with Dr. Darshani Kumaragamage on Use of soil amendments to reduce phosphorus release to floodwater from waterlogged soils in Manitoba.
---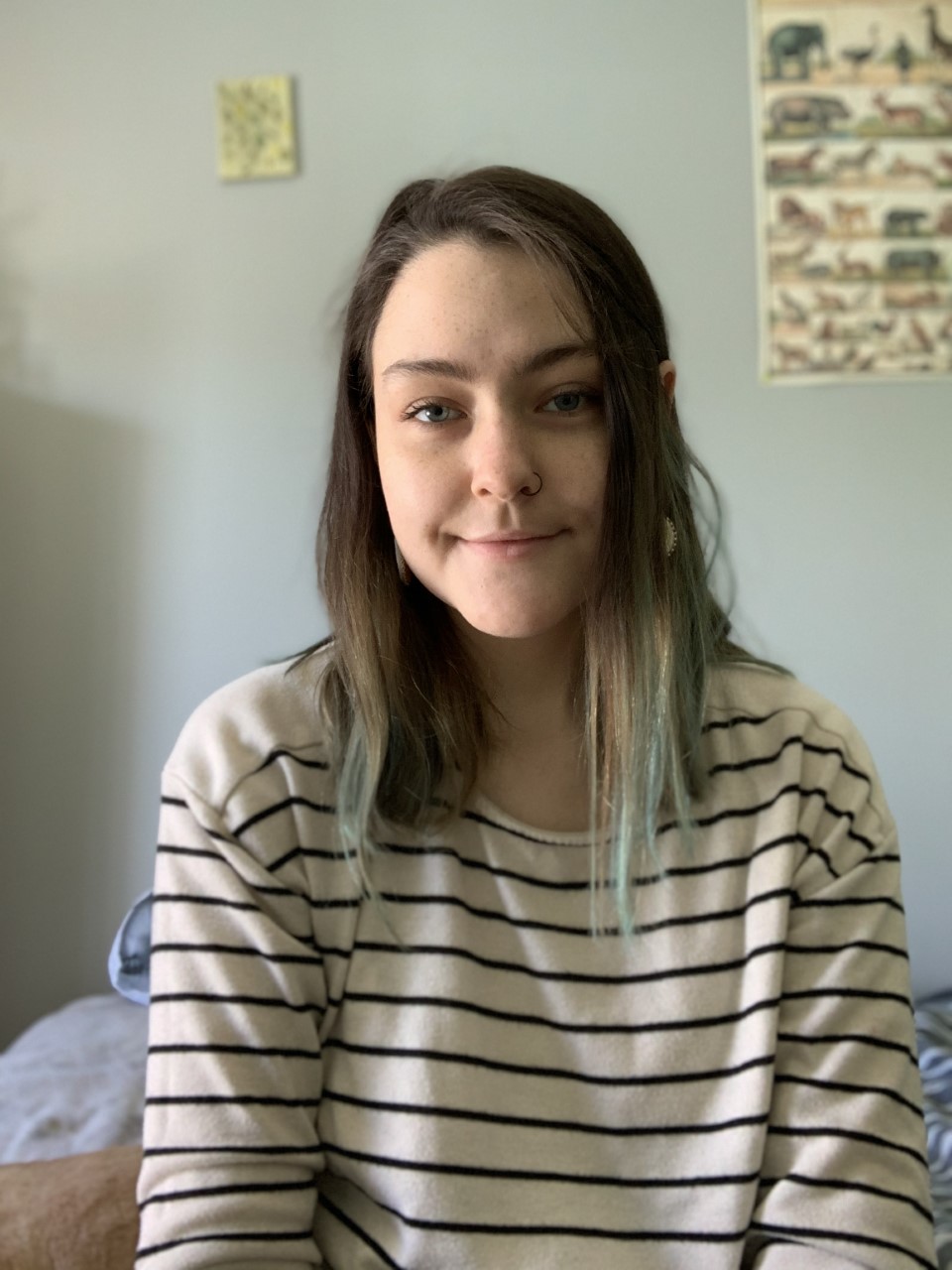 Sydney Coutu
My name is Sydney Coutu. I am métis and working on reconnecting with my culture. I am in my fifth year at the University of Winnipeg working towards my Bachelor of Science in biology. Since I was a child, I have always been interested in nature and animals. I am passionate about wildlife ecology and conservation. I am amazed with the interactions from many organisms within ecosystems and how they rely on each other to stay balanced and healthy. Outside of school I enjoy spending time with my family, volunteering with my Girl Guide unit, and playing with my furry friends at the dog daycare I work at. I am extremely grateful for this experience with the Indigenous Summer Scholars Program. I look forward to learning from the mentors and gaining valuable experience that may help me with my career goals in the future.
Sydney Coutu is training with Dr. Jacques Tardif on Tree growth and environmental influences at the University of Winnipeg DendroEcology Laboratory (UWDEL)
---
Verna Cowley is training with Dr. Lorena Fontaine and Dr. Shelley Tulloch on on promising practices in Indigenous language teaching and assessment as well developing a program evaluation format for the Thematic Major in Indigenous Languages.
---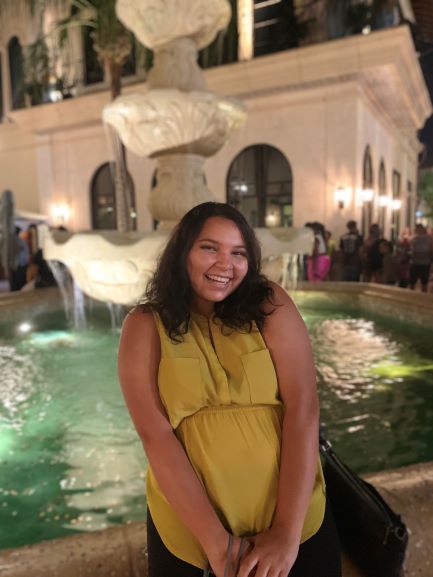 Alyssa Czemerynski
Hello, my name is Alyssa Czemerynski and I am a Norway House Cree Nation Band Member. I am graduating in 2021 with a Bachelors in Business Administration with a specialization in Marketing and Human Resource Management & Organizational Behaviour. Currently, I work part-time for my community as an Administrative Assistant for the Norway House Cree Nation Health Centre of Excellence. I am very excited to be a part of the 2021 ISSP Program to learn new skills and have a new experience to prepare for graduate studies.
Alyssa Czemerynski is training with Dr. Janis Thiessen on The Manitoba Food History Project.
---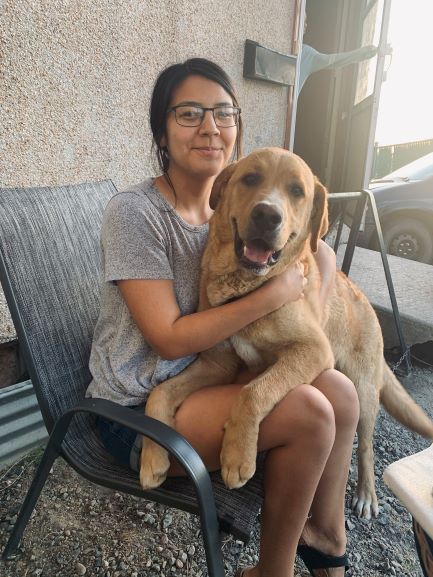 Krystalyn Harms
Hello! Tansi! My name is Krystalyn Harms and I am a proud member of Tataskweyak Cree Nation (Split Lake, MB). I recently completed my Bachelor of Social Work at Booth University in Winnipeg. I now reside in Thompson MB where I mainly work with families at Awasis Agency. My hobbies include walking my dog, exercising, reading, drinking tea, travelling, cooking, beading and sewing! Academically, my interests are social work, history, culture and language because I believe these topics can strengthen and uplift Indigenous peoples and their communities.
I joined the ISSP not only to develop my academic research skills, but to work on a topic that is very close to my home and interests, that is the process of compiling language, storytelling & teachings into a book for children and youth. I am excited and very much look forward to working with mentors and gaining new skills through this program! Ekosi.
Krystalyn Harms is training with Dr. Melanie Braith on Centre for Research in Young People's Texts and Cultures Six Seasons of the Asiniskaw Ithiniwak.
---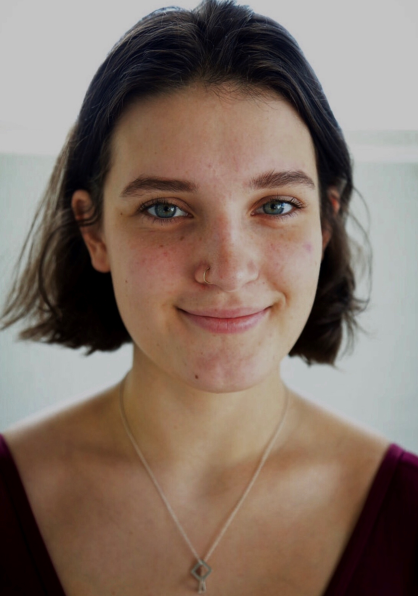 Joelle Jobin
Joelle Jobin is a proud member of the Metis Nation. She will be graduating with a BA honours in Contemporary Dance in June, and is currently choosing between starting a Masters in Occupational Therapy or a Bachelors in Midwifery this coming fall. Over the past year Joelle worked as a Cultural life worker at an Indigenous Child and Family Services agency where she assisted in connecting youth to their Metis culture. This set her on a journey of learning more about her own Metis culture and spirituality. Joelle is looking forward to developing her research skills as well as connecting with other students through the ISSP.
Joelle Jobin is training with Dr. Ian Mauro on Listening, Leadership, and Land: Métis Climate Perspectives, Knowledges, and Experiences.
---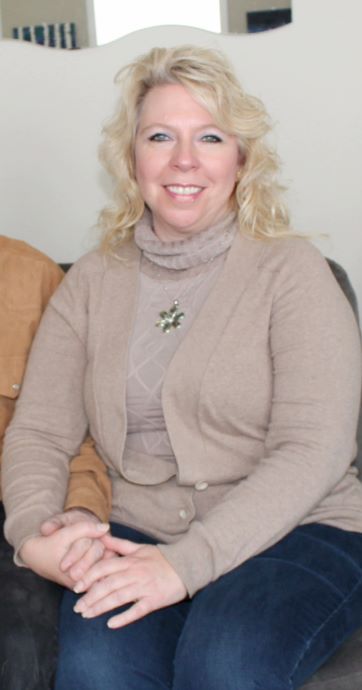 Karen Jonasson
Hello. My name is Karen Jonasson and I am a proud Metis with roots in the Interlake. I enjoy spending time outdoors and especially camping. My family (including the furry ones) are very important to me as well as my community. I enjoy volunteering when I can and helping out where needed. I have always valued learning in whatever way it comes and feel we learn the most when we work together. I always try to start my day in a place of gratitude because you can always find something to be grateful for. I feel very thankful to be a part of the ISSP and look forward to getting to know everyone. The University of Winnipeg was my home for many years through my work and studies. I look forward to expanding my relations there.
Karen Jonasson is training with Dr. Shauna Mackinnon on The Post-secondary Transition Experiences of CEDA Pathways Graduates.
---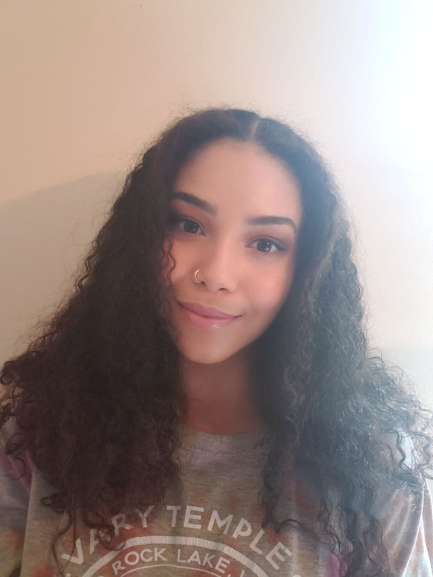 Ashley King
I am Metis and was born and raised in Winnipeg. I am currently finishing my third year at UofW, majoring in Neuroscience. I am interested in learning more about and experiencing research first-hand as research is a potential career path I would like to explore. My current research interests are related to psychology and neuroscience, but I am ready and willing to explore topics outside of my field. I am excited for the ISSP program as I hope to gain the opportunity to meet others who are interested in research but also gain valuable experience and education from the program.
Ashley King is training with Dr. Melanie Martin on Measuring Axon Diameters in the Mouse Brain.
---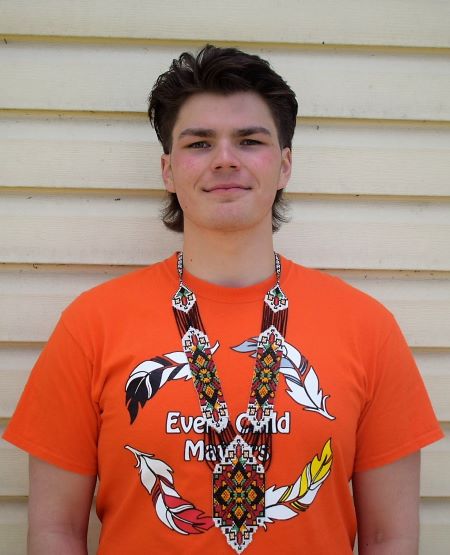 Bailey Pavcek
My name is Bailey Pavcek and I am proud to have grown-up in the Inner-city of Winnipeg with my Mother and Brother, Sheila and Blue. My roots are entrenched in various communities in Manitoba: Vita, Poplarfield, and St. Lazare. As of April 2021, I have completed my fourth year of the Faculty of Education's Integrated Education program; upon completion I intend to establish myself within Manitoba's Education system as a teacher, I have goals to return to the University of Winnipeg to obtain a Master's in Education focusing on educational administration in hopes of becoming a principal. I applied to the ISSP to benefit from working alongside leaders in the world of acadamia, as well to demonstrate to our First Nation, Inuit, and Metis Youth that we can and are able to overcome our barriers and become successful in whatever it is we wish to accomplish during our journey. This summer, I will be working with Matt Morison, Nora Casson, and a small group of brilliant academics about biogeochemical cycles and their respective relationship within the Boreal Shield. I am honoured and privileged to be able to share this experience with my family, friends, and scholarly peers.
Bailey Pavcek is training with Dr. Matt Morison on Linking Carbon Cycling and Water Movement in the Boreal Shield.
---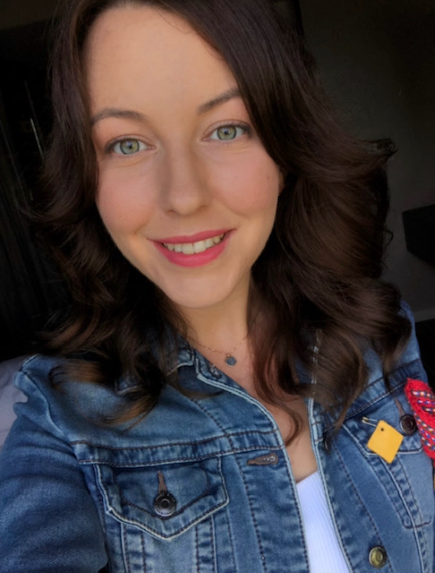 Megan Lindell

Boozhoo, my name is Megan Lindell. Miigizi Tibiki-Giizis Ikwe is my spirit name. I am from Turtle Clan. I grew up in Eriksdale Manitoba between the two lakes, about an hour and a half north of Winnipeg. I am Metis and have roots from Norway House. I am also Scottish, Polish, and Swedish. I hope to visit the places where my lineage is from and to connect with those lands one day. For now, I walk in a way that aligns with the worldviews of this land, specifically Anishinabe ways and ceremonies.
I have completed a degree in Indigenous Studies this year and will complete one in Business next year. My field is entrepreneurship and my goal is to make lasting change around racism and barriers.
The work that I do always comes back to identity. My knowledge keeper shared with me that in Anishinabe Midewewin teachings, a part of our identity is our language and how we speak it. I am excited to learn about research and to also connect with languages and identity more. Miigwetch.

Megan Lindell is training with Dr. Robert Lewis on the Algonquian Interjections Project.
---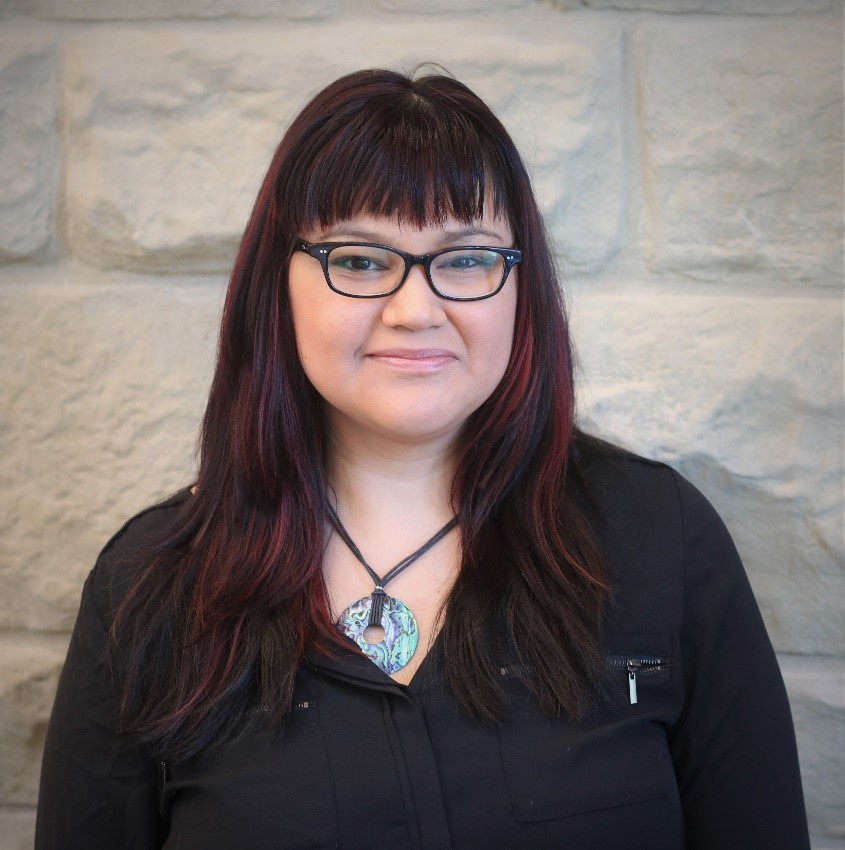 Felicia Sinclair
Tansi, my name is Felicia Sinclair. I am First Nations Cree woman from Hollow Water First Nation in Treaty 5 territory. I recently graduated from the University of Winnipeg with my Bachelor of Science in Neuroscience. Within the field of neuroscience, I am most interested in molecular neuroscience and neuroplasticity.
In the fall I will begin studying medicine at the Max Rady School of Medicine at the University of Manitoba.
I am excited to be participating in the ISSP program this year with Dr. Douville. I will be performing a computational biology analysis to predict COVID-19 cross reactive epitopes and identify the MHC alleles that present them. Participation in the research project will strengthen my understanding of virology and immunology.
Felicia Sinclair is training with Dr. Renée Douville. 
---