ISSP Researchers and Projects 2020
Graduate Studies
---
2020 Researchers and Research Projects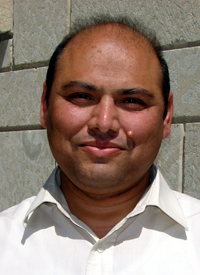 Athar Ata – Chemistry
Athar Ata is an associate professor of chemistry at The University of Winnipeg, renowned for his energy and enthusiasm. Ata has an excellent reputation as a teacher that is exemplified in his full classes, especially for non-required courses. Associate Professor and Acting Chair of Chemistry Désirée Vanderwel describes Ata as "the anchor of the chemistry program" at The University of Winnipeg. He has trained and mentored numerous students in his labs who have continued their academic success in research, published work and awards. He is a consummate researcher who shares his knowledge. Ata's labs are known to engage, motivate and educate future chemists while instilling the highest research standards. Ata serves as an excellent role model for his students.
Antibiotic lead compounds from endophytic fungi of Indigenous medicinal plants of Prairie Provinces
Microorganisms (bacteria and fungi) are developing resistance to currently existing antimicrobial agents and causing a real and significant threat to human health. Despite this rapid increase in bacterial resistance, only two new classes of antibiotics, the oxazolidinone (linezolid) and the lipopeptide (daptomycin), were introduced to the clinics during the last fifty years. Natural product research has provided novel chemical entities with desired bioactivities and potencies. Nearly 50% of the prescribed drugs to cure various diseases are of natural product origin and 25% of these pharmaceuticals are of plant origin. Mother Nature provides structural diversity with potent bioactivities against various biological targets that obtained from different natural sources including plants and marine organisms. The molecules found in nature have resisted challenges of natural selections and overcame them during the molecular evolution. Natural product chemistry is one of the major contributors of lead compounds to the drug discovery process as combinatorial and genomic approaches have so far failed to provide sufficient chemical diversity. Fungal natural products are a well-proven source of antibiotics. It is, therefore, important to explore fungi for new antibiotics. Chemical studies on fungi associated with plants have afforded, for instance, taxol (a currently used anti-cancer pharmaceutical) and other pharmaceutical compounds. A number of medicinally important plants, used by Indigenous People of Canada, are present in the Prairie provinces. For instance, Monarda fistusola, Heracleum maximum, and Acorus calamus are reported to treat TB and wound infections by Indigenous communities. The endophytic fungi present in these plants are responsible to produce metabolites that exhibit anti-TB and anti-microbial activities. We intend to discover novel lead natural products with antibiotic activity from fungal strains associated with Indigenous medicinally important plants.
The scholar will be involved in carrying out antibiotic activity directed chemical studies on bioactive extract(s). This research will train the scholar in the use of various chemistry techniques, bioassay, and instruments. Additionally, this research will also a skill in scientific writing and presentation.
To learn more about Dr. Athar Ata's research, please read the article below:
Chemist Researches Plant-Based Compounds to Treat Type 2 Diabetes
The ISSP Scholar Dr. Ata's mentoring is Cadie Arbez-Rondeau.
---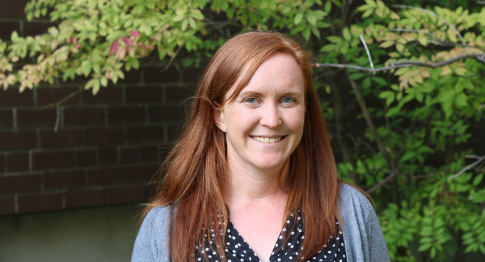 Nora Casson – Geography
Dr. Casson is the Canada Research Chair in Environmental Influences on Water Quality and Associate Professor at the University of Winnipeg. Her research interests are Hydrology, Biogeochemistry, Water Quality. Dr. Casson's research expands our understanding of how human activities impact boreal ecosystems by diving deep into the mechanisms that underpin observed changes and also by looking broadly at controls on regional-scale patterns. Dr. Nora Casson and her team are working to unravel relationships between water and nutrient cycling, to understand how patterns and processes vary across the landscape and how human activities impact the surface waters that drain forested ecosystems. Through interdisciplinary collaboration with researchers, practitioners, and decision-makers, the results of Dr. Casson's research inform management decisions to protect ecosystems and water quality. 
Human Influences on Water Quality
Our lab works to unravel relationships between water and nutrient cycling, to understand how patterns and processes vary across the landscape and how human activities impact the surface waters that drain forested ecosystems. We combine field work, laboratory studies and data synthesis to expand understanding of how human activities impact ecosystems, by diving deep into the mechanisms that underpin observed changes and also by looking broadly at controls on regional-scale patterns. We collaborate broadly with researchers from across Canada and the United States. Please visit our website https://noracasson.weebly.com/ for more information.
The scholar will work on estimating carbon stores and fluxes in forested watersheds. This project will involve a combination of data analysis, field data collection and lab work. The scholar will work collaboratively with other lab members to carry out this work. 
The ISSP Scholar Dr. Casson's mentoring is Mohamed Crossman-Serb.
---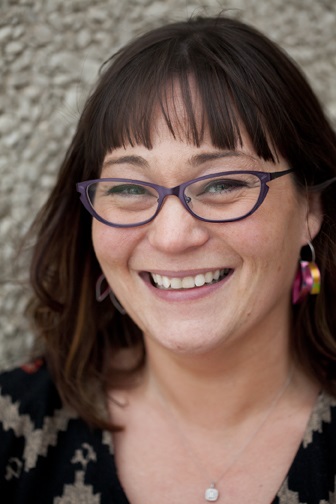 Jaime Cidro - Anthropology
Dr. Cidro is the lead on a project that focusses on supporting Indigenous community organizations in taking the lead in establishing their own research priorities and developing and supporting research platforms. The Network Environment for Indigenous Health Research (NEIHR) is funded through the Canadian Institute for Health Research. This project works closely with partner organizations such as the First Nations Health and Social Secretariat of Manitoba (FNHSSM), the Manitoba Association for Friendship Centres (MAC), the Manitoba Inuit Association (MIA), and Aboriginal Youth Opportunities (AYO) to help increase research capacity and ensure that Indigenous partners are leading the research process.
This project will focus on developing an infrastructure to recognize, support, and promote self-determination in research to close the gaps in health outcomes between Indigenous and non-Indigenous communities. Indigenous understandings of health and wellness, with a focus on supporting research that highlights what communities are doing well, and rooted in Indigenous systems and understanding. The student working on this project will work with the research team and the four partner organizations on the development of their research platforms including research prioritization and research ethics platforms.
The scholar is expected to work with the research partners as they develop their priorities for research and research development activities. This will involve attending meetings, assisting in the facilitation of discussion and supporting the organizations in meeting their research development goals.
The ISSP Scholar Dr. Cidro's mentoring is Sarah Delaronde.
---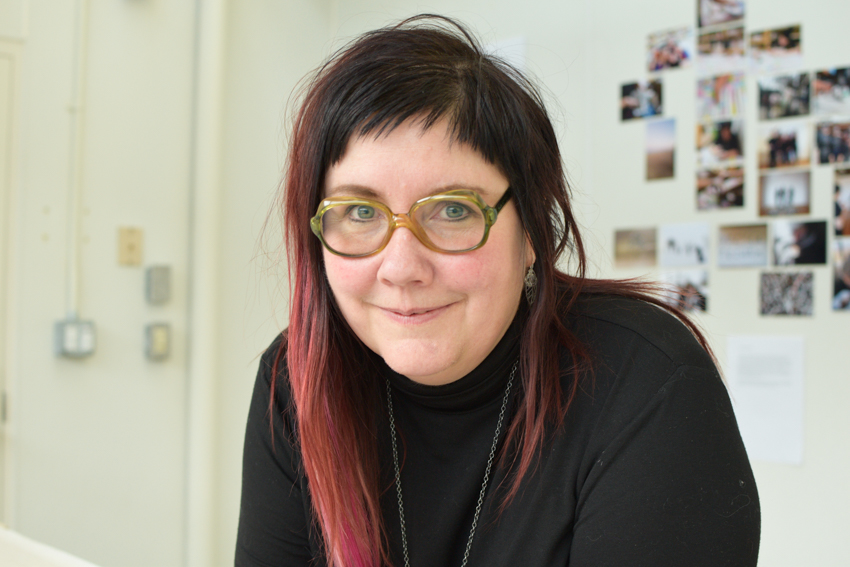 Roewan Crowe – Women's and Gender Studies
Roewan Crowe is a Multidisciplinary artist and she is energized by acts of disruption, radical transformation and the tactical deployment of self-reflexivity. Born under the big skies of Saskatchewan and raised in scofflaw Alberta, Crowe left the prairies to deepen her engagements with art and feminism, and to do graduate studies at the Ontario Institute for Studies in Education, University of Toronto. A return to the prairies inspired art and writing centered on queer feminist reclamation practices to ask questions about the land, whiteness and queer settler identities.
In her artistic practice she often enters into fatal wounded landscapes—sometimes violent and xenophobic —to explore possibilities for regeneration. Recent work includes: digShift(ongoing), a decolonizing and environmental reclamation project using site specific performance and multichannel installation to explore the shifting layers of an abandoned gas station; Lifting Stone, a queer femme performance/installation creating intimate stone encounters; and the queer Western text Quivering Land (ARP), a gritty feminist meditation on the possibilities of art to reckon with the ongoing legacies of violence and colonization. 
Swarming the Greenhouse Artlab: Artistic Encounters Bee Eco­Cultures in the Age of Chthulucene - The Arc/Hive
This is a new research-creation project focusing on collaborative, queer, ecofeminist work. This project connects and networks artist-researchers to consider artistic production in relationship to the environment, more specifically what we can learn from bee eco-cultures in a time of climate and ecological crisis?
Roewan Crowe - The scholar will be involved in developing materials for the Swarm archive and arc/hive. After completing a course on research ethics (TCPS2ORE), the scholar would be involved in facilitating interviews with artists and artist-researchers to document creative process and creative intellectual enquiry. The scholar will aid in properly documenting the interviews in accordance with protocol from the Oral History Centre. The scholar may also liaise with the scholar on Dr. Lorena Fontaine's project to assist in interview with Elders. Additionally, the scholar would help document creative process and exhibition of artists and artist-researchers, who may work on or exhibit work during the ISSP program. The scholar may also be invited to consider undertaking their own creative project to contribute to the archive and arc/hive.
The ISSP Scholar Dr. Crowe's mentoring is Kaliesa McGillvray. 
---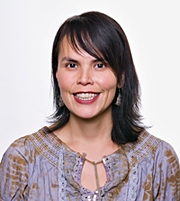 Lorena Fontaine – Indigenous Studies
Lorena Sekwan Fontaine (BA, LL.B., LL.M., Ph.D) is Cree-Anishinabe and a member of the Sagkeeng First Nation in Manitoba, Canada. She is an Associate Professor in the Department of Indigenous Studies. Her research includes Indigenous language rights, linguicide and the legacy of the residential schools. Previously, Dr. Fontaine has taught for the First Nations University of Canada and the School of Public Policy Graduate Program at Queens University. She has spoken nationally and internationally on residential school issues and Indigenous language rights in Canada and has authored articles on these topics. Her PhD research was presented in a CBC documentary entitled "Undoing Linguicide," which was awarded the 2017 Radio Television Digital News Association Adrienne Clarkson Award for Diversity (Radio). Her most recent research includes Nindibaajimomin: A Digital Storytelling Project for Children of Residential School Survivors, and most recently, the Mite Achimowin (Heart Talk) Research Project, which uses oral history and arts-based research approaches to explore culturally-rooted knowledge concerning oppressive mechanisms influencing the caring for one's heart among First Nations women. She has also worked with the Assembly of First Nations as an advisor on Aboriginal languages for a number of years.
Manitoba Indigenous Languages Teaching Resource Database
This project aims to build a comprehensive online database of teaching resources and curricula for Indigenous languages in Manitoba. Currently, there is not a centralized database for these materials in the province, making it challenging for Indigenous language teachers and learners to access the resources they need for their classes and programs. This database will support the new Thematic Major in Indigenous Languages at The University of Winnipeg and provide resources for Manitoban Indigenous language instructors at all levels. This work will also allow instructors and researchers to identify and address existing gaps in resources and curricula.
The ISSP Scholar Dr. Fontaine's mentoring is Martina Saunders. 
---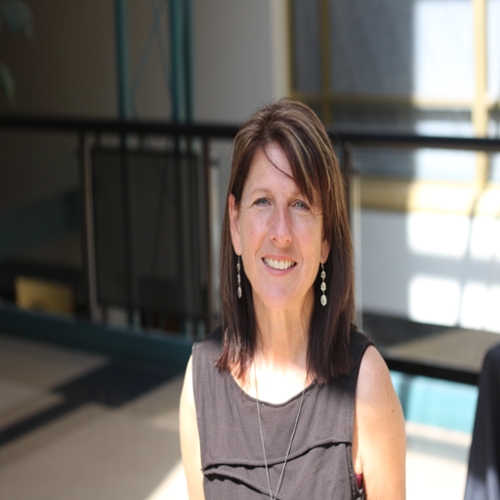 Jeannie Kerr - Faculty of Education
Jeannie Kerr is an Assistant Professor in the Faculty of Education at The University of Winnipeg. Her research examines the reproduction of societal inequalities through K-12 schooling and higher education, and considers ways that both teacher education and higher education can engage complexity, uncertainty and diversity so as to address local and global inequalities. Jeannie's academic work is committed to an explicit analysis of contemporary colonialism, addressing inequalities in processes of schooling and public knowledge production, and collaboratively repairing and renewing relations in Canadian society.
Student-Led Decolonial Movements in Higher Education: A Case Study of the Indigenous Course Requirement at The University of Winnipeg
This study is undertaken with the collaboration of the University of Winnipeg Students' Association and supported by the Aboriginal Student Services Centre and Indigenous Affairs at The University of Winnipeg.  The research seeks to explore the nature and impact of decolonial strategies, theorized as decolonial movements, that are engaged by Indigenous students In higher education through a case-study of the Indigenous student-led initiatives that led to the mandatory Indigenous Course Requirement (ICR) at The University of Winnipeg in 2016. This study relies on one-to-one interviews with Indigenous students that participated in these decolonial movements prior to 2016, and a focus group session with current Indigenous students to understand current narration and meaning of the ICR from the perspective of Indigenous students. This research explores four key questions:
In what ways were Indigenous students narrating, resisting and challenging colonial legacies  through activities aimed at promoting a mandatory ICR at UWinnipeg?

What strategies and tactics were used by the students to address their priorities?

How can this initiative be understood in the framework of decolonial movements in higher education emerging from the priorities, thinking and actions of Indigenous students?

How are Indigenous students currently understanding and narrating the ICR in their experience of higher education?
In exploring the four overarching research questions, this study seeks to contextualise the nature of struggles in higher education and their manifestations that have become struggles of social injustice within the context of universities as centres of knowledge production. 
To learn more about other projects Dr. Kerr has worked on, please read the article below:
Faculty Researchers Receive over $3 Million in SSHRC Grants
The ISSP Scholar Dr. Kerr's mentoring is Meagan Malcolm. 
---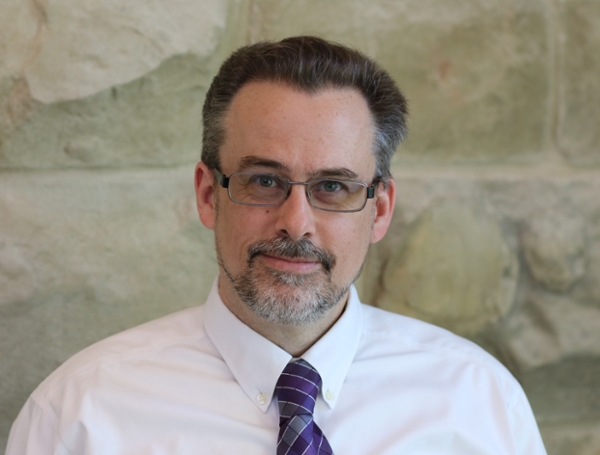 Michael Dudley - The University of Winnipeg Library
Michael Dudley is the librarian for Indigenous Studies, history, and political science at the University of Winnipeg. He holds Master's degrees in both Library and Information Studies and City Planning, and was previously a Research Associate at the U of W's Institute of Urban Studies from 2001-2012. A regular book reviewer for the Winnipeg Free Press, he was also the editor of the 2012 American Library Association book, Public Libraries and Resilient Cities.
Indigenous Linguistic Knowledge in the University of Winnipeg Library
The project aims to continue the work begun under the 2019 Indigenous Summer Scholar Program in the University of Winnipeg Library, by researching, documenting, and describing the nature and extent of information about Indigenous languages in existing collections, with a view to facilitating future discovery and use by students, language learners, and researchers. Such information includes glossaries, vocabularies, pronunciation guides, translations, syllabics and songs, or other texts in the original language of Turtle Island, but which under present conditions are not readily discoverable using the Library Catalogue.
The summer scholar would assist in the hands-on review and description of the volumes. As Lead Investigator, Michael Dudley would guide the research and offer support to the scholar in the library. A Google Doc spreadsheet has been prepared onto which the student can document the title and location of monographs, the language and language family, as well as the type of linguistic information included in the book both in terms of form and content as well as the ranges in which they occur. The scholar will be actually be conducting the research, in consultation with the lead investigator. This will involve training not just in the research processes but in some of the relevant theoretical foundations of librarianship.
To learn more about Michael Dudley's research, please read the article below:
Library Project Celebrates UN Year of Indigenous Languages
The ISSP Scholar Michael Dudley's mentoring is Greg Meconse. 
---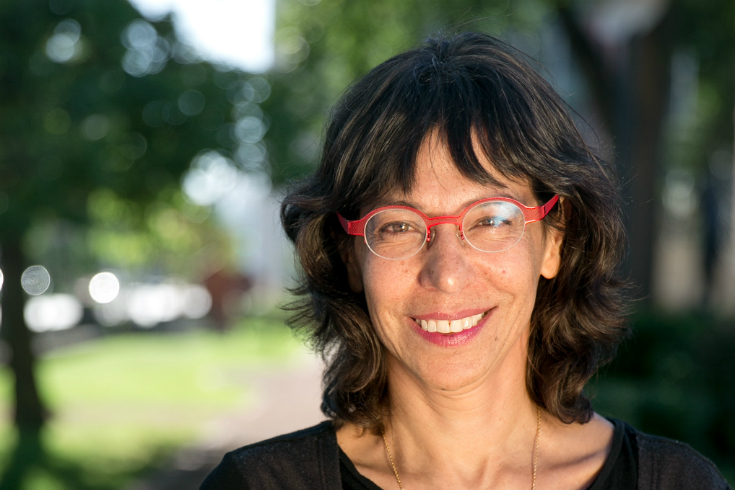 Serena Keshavjee – Art History
A University of Winnipeg assistant professor and coordinator of art history, Serena Keshavjee has earned the highest praise from her students. She is consistently described as an "exceptional, genuine professor" and is renowned for her contagious passion for art. She helped develop the new Masters in Curatorial Practices, an applied program that includes a series of academic theoretic courses and hands-on experience taught by the best curators in Winnipeg. Her teaching areas include: Fin-de-Siècle science and Symbolist art; Modernist Canadian art, architecture, and design.
Curatorial Preparation towards the Exhibition "The Visual Culture of Ghosts"
Housed in the University of Manitoba Archives & Special Collections is an extraordinary set of black-and-white photographs that are the main source of my art historical study of ghost imagery in the twentieth century. Over a period of fifteen years, Dr. Thomas Glendenning Hamilton and his wife Lillian Forrester Hamilton, took 700 photographs of 'teleplasmic materializations,' which they understood as evidentiary proof of ghosts. This body of pseudo-scientific photographs is the foundation for my monograph on the Hamilton family to contextualize their years of studying and photographing ghostly materializations.
Alongside the monograph, I am also working on an exhibition which involves contemporary artistic responses to the Hamilton photographs. The exhibition will include historical photographs, artifacts and contemporary art. I would like the student involved in the project to liaise with the artists, and to help research and write the exhibition proposal. While I will need some work done on the book, in the archive, working on copy right of images and footnotes, most of this project will be working on organizing the proposal and the exhibition. To this end I am looking for a student interested in curatorial studies and art history.
The scholar is expected to conduct the following activities:
Research to support Dr Keshavjee's application for a SSHRC Connections Grant
Contact the 10 contemporary artists involved with the exhibition; prepare a short biography on each artist; create word documents and collect 3 images for each artist and tombstone information
Research towards the Curatorial Proposal for the Exhibition (10 pages); curatorial statement; proposal; education and publication plan; develop programming
Organize photographs for the exhibition
Write away for copyright permission
Sketch out an installation plan
Liaise with the Science Museum in London, and Canadian venues
Organize images for book project including copyright, and illustration lists, and helping with indexing and footnotes
The ISSP Scholar Dr. Keshavjee's mentoring is Sierra Hill. 
---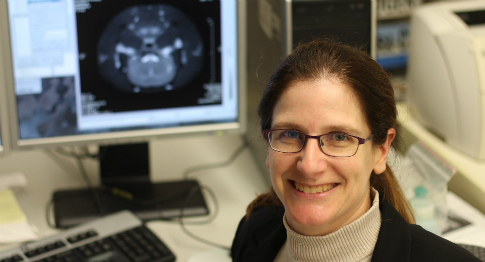 Melanie Martin – Physics
Dr. Melanie Martin holds a BSc (Hons) from the University of Manitoba, and two masters degrees and a PhD from Yale University. She was a postdoctoral scholar and an associate scientist at Caltech in Pasadena, California, before she returned to Winnipeg in 2004. She is now a professor of physics at The University of Winnipeg and director of the Magnetic Resonance Microscopy Centre.

Martin's research specialty is the development of non-invasive magnetic resonance imaging (MRI) methods to diagnose and understand central nervous system diseases. Most recently, she developed an MRI technique with the highest resolution to date.

Martin serves on many international and national society committees. She has also served on grant selection committees for numerous international, national, provincial and local agencies.
Measuring Axon Diameters in the Mouse Brain
Axons are part of nerve cells. The density and diameter of axons in the brain are thought to change with disease. There is no non-invasive way to measure the density and diameter of axons so the relationship between differences in axon sizes and diseases is unknown. I have created a non-invasive method to detect the density and diameter of axons in the brain using magnetic resonance imaging (MRI). In this project, the student will optimize the method so we can begin to study the variations in axons in brains.
The scholar will collect data using UWinnipeg's 7T MRI machine. The student will analyze the data using custom-built Matlab programs. The student will write-up their results for publications and presentations.
To learn more about Dr. Melanie Martin's research, please read the article below:
UWinnipeg Researcher Working to Improve Brain Imaging
The ISSP Scholar Dr. Martin's mentoring is Melissa Anderson. 
---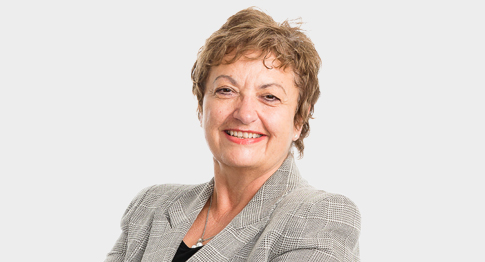 Mavis Reimer, CRYTC (English)

Dr. Reimer is Dean of Graduate Studies and Professor of English. Her research focuses on young people's texts and cultures. One of her major projects at present is the Six Seasons project, for which she leads the Production Team and, as Project Director, oversees the overall development of the project.


Six Seasons of the Asiniskow Ithiniwak: Reclamation, Regeneration, and Reconciliation, Production Team 

Supported by a SSHRC Partnership Grant, the Six Seasons project involves many partners and collaborators engaged in the vital work of reclaiming the languages, histories, and knowledges of the Asiniskow Ithiniwak (Rocky Cree) of north-central Canada. At the heart of the project is the development of a series of six picture books set during the protocontact period of the mid-1600s and a corresponding series of six picture book apps that invite players to actively engage with the Rocky Cree world. Both picture books and apps will be grounded in archaeological and historical records and research and will follow from the first book in the series. This particular project will be undertaken in affiliation with the Production Team, which oversees the production processes for the print publications and for the transmediation of the picture books into picture book apps.

During summer 2020, the Production Team will be involved with preparing the second picture book and picture book app in the Six Seasons cycle for publication. The specific project for the ISSP scholar will be to develop a script for the soundscape of this second app. This will involve the scholar in researching the effective use of sound in apps and collecting sounds for the soundscape. There will also be various opportunities for the scholar to participate in meetings with Knowledge Keepers, illustrators, editors, and coders.
The ISSP Scholar Dr. Reimer's mentoring is Ben Roloff. 
---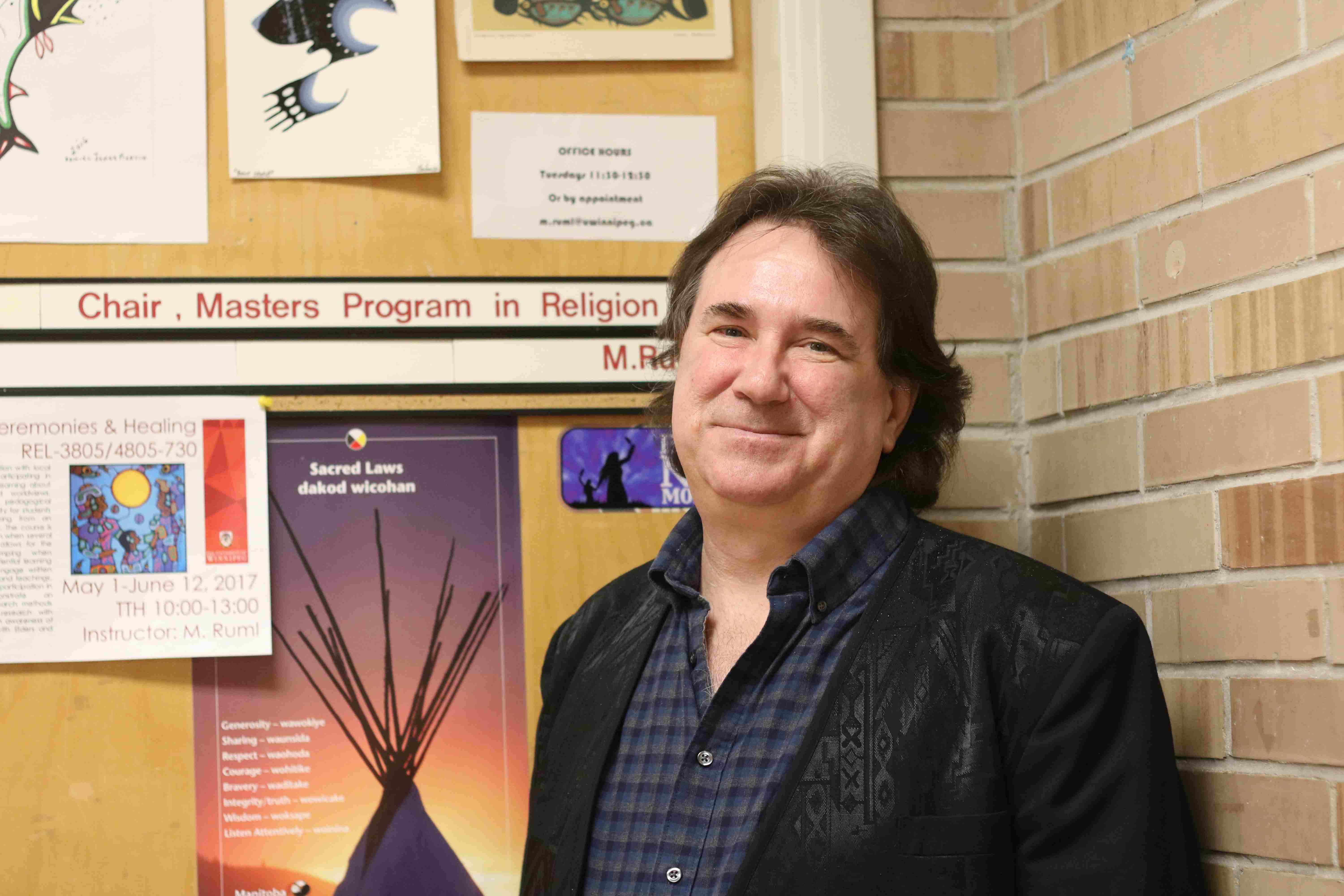 Mark Ruml, Religion & Culture

Dr. Mark F. Ruml earned his PhD in 1997 from the University of Ottawa Religious Studies Department, majoring in Aboriginal Religious Traditions. In 1993 he began his teaching career at Brandon University, teaching courses related to Aboriginal religious traditions on campus and off campus at White Bear Indian Reserve in Saskatchewan. In 1995 he accepted a position at the University of Winnipeg, Religious Studies Department teaching introductory courses related to Aboriginal Religious Traditions. From 2000-2002 Dr. Ruml developed an educational and healing initiative called "Walking the Red Road: Aboriginal Spirituality, Culture, and History." The "Red Road" program involved academic educators and Aboriginal Elders in the program delivery and combined classroom instruction with sharing circles and healing ceremonies. The program was offered to Aboriginal inmates at Stony Mountain Institute and to youth at the Indian and Métis Friendship Centre of Winnipeg. He developed a modified version of this program for the Aboriginal Leadership Institute.

Indigenous Spiritual Biography as the Matrix for Truth and Reconciliation
We intend to conduct video interviews of 100 healers and spiritual leaders, primarily located in Winnipeg and Southern Manitoba. They will be asked questions related to their own spiritual journey and traditional teachings and to reflect upon how their journey and teachings relate to reconciliation. This research is not asking questions about the historical trauma of residential schools, racism, or colonization, that important work has been carried out by the TRC. In addition to interviewing traditional healers for their spiritual biography, we also intend to document the influence that the healers and spiritual leaders have had as healers, role models, and spiritual teachers by gathering testimonies, through interviews and social media, from individuals who have been impacted by them.
The scholar will be made aware of the ethical issue related to Indigenous research. Be prepared to implement respectful methodology based on the Seven Teachings and traditional spiritual teachings and processes taught by Elders involved in the project (this may involve attending a sweat lodge ceremony, pipe ceremony, or other traditional processes). The scholar will examine electronic and print media for information related to the spiritual biography of the interviewees and gather information (maps, etc.) relate to their community and its history. The scholar will contact companies, APTN for example, to obtain copies of relevant programs and inquire into the process for obtaining the right to use certain segments for communication of research results. The scholar will also possibly engage in interviewing and assisting in the filming of interviews.
The ISSP Scholar Dr. Ruml's mentoring is Amy Jackson. 
---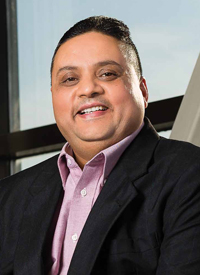 Shailesh Shukla - Indigenous Studies
Dr. Shailesh Shukla's teaching and research interests range widely from indigenous knowledge systems, indigenous and traditional foods, food sovereignty, ethnoecology, participatory governance, community-based conservation, intergenerational transmission and learning within indigenous knowledge systems, critical social science and mixed research methods including indigenous worldviews, indigenous development and community-based development and resources management. He has collaborated with academic and research partners from Canada and South Asia on research projects on indigenous knowledge systems and community-based resources management funded by SSHRC, Shastri Indo-Canadian Institute, and IDRC Canada.
He has presented and published research papers on indigenous knowledge systems, particularly traditional medicinal plant knowledge, food security in indigenous contexts, participatory research methods, community-based conservation, environmental education, sustainable agriculture and educational innovations. In an effort to strengthen Indigenous Science stream, Dr. Shukla has developed and taught new courses at University of Winnipeg including Ethnoecology, Indigenous Food Security, and Field course on Ethnobotany.
Indigenous Wisdom and Innovations for Sustainable Food Systems and Future
This project will evolve from key lessons, findings and issues emerged from Dr. Shukla's current SSHRC-Insights Development Grant.
The scholar will be expected to carry out the following duties for Dr. Shukla's project:
Conduct literature review on Indigenous-knowledge-based wise practices and Innovations in MB and Canada
Develop and compile material on Indigenous Innovations and wise practices on sustainable food systems and sustainable future
Assist Principle investigator (PI) and project team in compiling findings and disseminate through various knowledge mobilization activities including community consultations, networking meetings, workshops and Journal publications
Assist PI in developing the grant research proposals on Indigenous wisdom and Innovations for Sustainable futures
Develop a Manitoba-focused Indigenous food innovation Atlas
The ISSP Scholar Dr. Shukla's mentoring is Kirstin Witwicki. 
---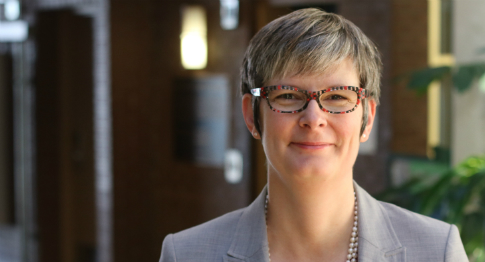 Janis Thiessen – History
Dr. Janis Thiessen has quickly established herself since accepting a position in the Department of History in 2011. She has published "Manufacturing Mennonites: Work and Religion in Post-War Manitoba" (University of Toronto Press, 2013), organized two food history symposia at the University, and received a faculty award for her teaching (2014). She also edits a national journal. Indeed, as Dr. Glenn Moulaison, Dean of Arts, states, "The remarkable thing about Dr. Thiessen is not that she is excellent at what she does, but that she is excellent at doing so many different things. We are truly fortunate that she chose to work here."
Dr. Janis Thiessen received her B.Sc. (1992) and B.Ed. (1994) from the University of Manitoba. She began a fifteen-year career teaching high school while simultaneously completing an M.A. in History at the University of Manitoba (1997). In 2006, she received her Ph.D. in History from the University of New Brunswick, where she studied with labour historian Dr. Greg Kealey. She was appointed to a tenure-track position in History at the University of Winnipeg in 2011. The sympathy of her research and teaching interests with those of other members of the UW History Department, and the commitment to Winnipeg's West End that she shares with the University, are part of what attracted her to this position. She loves being able to live and work in this community.
The Manitoba Food History Project
The Manitoba Food History Project is drive by two research questions: How has food been produced, purchased, and consumed in Manitoba? And how have those processes changed over time? We document and interpret the history of food production, retailing, and consumption in Manitoba. Outcomes of this SSHRC-funded project include oral histories, ArcGIS Story Maps, and a podcast series ("Preserves"). The Manitoba Food History Truck (in partnership with UW's Diversity Foods) travels the province, inviting Manitobans to cook local, historical, meaningful recipes aboard the truck while students and project members conduct oral history interviews with them. Additional oral history interviews are conducted off the truck, in food-related businesses. These oral histories contribute to our understanding of the business, labour, ethnic, Indigenous, and local histories of the province.
The scholar will be trained in oral history research by the faculty member with the assistance of the UW's Oral History Centre. The scholar will prepare oral history interviews for archival deposit (logs, summaries, metadata, etc.), if possible, conduct and/or assist in oral history interviews on and/or off the Manitoba Food History truck.
The ISSP Scholar Dr. Thiessen's mentoring is Caitlin Mostoway-Parker.