CN Indigenous Resource Centre counselor Jennifer Ledoux offers career support to students
Graduate Studies
---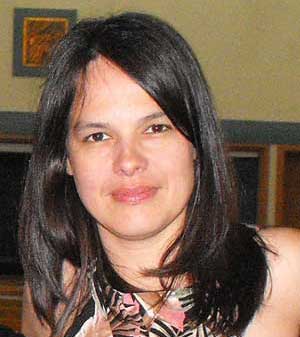 What is your role here at the University?
My position in the Indigenous Resource Centre is Employment Counselor working with Grad students interested in working in Indigenous Development.
Which students do you serve?
MDP students and Indigenous graduate students across campus
What kind of services do you offer?
I provide specific and sector related career counseling services for Grad students interested in working in Indigenous development, this includes: training on documentation preparation related to employment including cv and resume writing, interview skills, letter of application/interest and set up mock interviews. I also research and identify potential employment opportunities and share the info with the students.  I also engage with the wider community, specifically those organizations/ companies, / government sectors working in Indigenous development.
Do you charge a fee?
No, there is no fee.
Do you help Alumni?
Yes, I work with MDP alumni.
What is your work/educational background?
I have been working as an Employment Counselor for the past 15 years, in various positions. I received my education in the areas of Counseling and Case Management from the University of Manitoba.
What else does the CN Indigenous Resource Centre do?
In the IRC we offer various career related workshops, participate and organize community networking events, the IRC connects UW grad students to a diverse array of practitioners of Indigenous development.
How can students contact you?
My office is located on the 3rd floor Richardson College, email: je.ledoux@uwinnipeg.ca phone: (204) 786-9157.
Do you have any success stories to share?
There are many! Just to name a few: Students getting interviews within their sectors (as you know getting an interview when over 200 people apply for a job is a success story regardless of whether you get the job!), students being accepted for competitive professional opportunities such as conferences, training workshops etc. that required applications, graduates s employed in a range of positions; prospective employers engaged with the IRCentre and the MDP in particular, eager to learn more about our students.
Read more of our Student Features >