MA in History student, Nicole Fletcher talks about her thesis and research work
Graduate Studies
---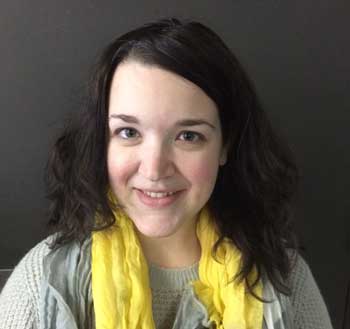 Can you talk about your research/thesis topic?
My main area of interest is the intersection of art and science, particularly during the early 20th century and late 19th century. I am still in the preliminary stages of my thesis right now but I plan to research Dr. Reginald Buller's botanical illustrations. Dr. Buller was one of the first science professors at the U of M and he is an interesting character. He was a mycologist but he also wrote a famous poem which was published in Punch and he dabbled in art. He created many of his own illustrations for his classes and they are held at the U of M Archives. These works are not only detailed for educational use but they are aesthetically pleasing as well. I plan to investigate his creation of these illustrations as art objects and to situate Dr. Buller's illustrations in the larger literature on educational scientific illustrations.
How did you become interested in this area?
I did my undergrad in art history so I've always had an interest in art. However, my partner is a botanist and after seeing some botanical illustrations I was amazed at their beauty and became very interested in them. I learned that botanical illustration continues today and was also very popular even after photography became prevalent which made me wonder if there were more to these images than purely educational use. I was also fortunate to meet Dr. Keshavjee who is also interested in science and art. So everything came together quite conveniently for me.
Are you considering continuing with this work after you graduate?
At this point I don't plan on pursuing a PhD. However I would like to continue with this work in other ways. I'd like to curate an exhibition on art and science using scientific illustration and traditional fine art. I'd also like to help create science in art tours for the Winnipeg Art Gallery school programs.
I understand you've done some research work with Dr. Keshavjee as well – can you talk about those experiences?
Working with Dr. Keshavjee has been a wonderful experience. As a research assistant for her Secrets of Museums class I learned a lot about critical museum theory. I also work at the Winnipeg Art Gallery so the theory is useful and applicable to my job. I TAed two classes, 20th Century Art and Secrets of Museums, for Dr. Keshavjee as well. I marked assignments, gave tours, and prepared readings. The most valuable and enjoyable experience for me was lecturing. Dr. Keshavjee let me teach a couple lectures, which was intimidating at first but in the end I found it to be a fun experience for my education and for work. I highly recommend TAing or RAing to anyone.
Anything else you'd like to add?
I work at the Winnipeg Art Gallery and have my own social media business so I am sometimes asked why I bothered pursuing my Master's. My experience in the JMP has been much more than simply the means to a better job. I have learned skills which are applicable to my career and I have also grown personally. It has been a great experience so far and I expect to get more out of it before I am done!
Read more of our Research Features >