: MA in Indigenous Governance student Brielle Beaudin wins fellowship
Graduate Studies
---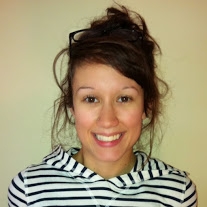 MA in Indigenous Governance Student, Brielle Beaudin - Winner of the 2014 Darrell Posey Masters Fellowship for Ethnoecology and Traditional Resource Rights.

The Faculty of Graduate Studies would like to congratulate MA student Brielle Beaudin for winning the 2014 Darrell Posey Masters Fellowship for Ethnoecology and Traditional Resource Rights. An International Selection Committee made up of individuals from diverse disciplines, backgrounds, and parts of the world was involved in the selection process, which culminated in final selections being made in December 2013. The Masters Fellowship is valued at $3,000 with additional support of up to $3,200 for participation in the upcoming ISE Congress in Bhutan in June.
How did you hear about this award?
 My advisor, Dr. Shailesh Shukla informed me about the award and encouraged me to apply. I am thankful for his involvement and knowledge regarding the numerous programs, organizations and opportunities that are committed to understanding the complex relationships between human societies, their environments and traditional knowledges.
Can you talk about the project you are working on that resulted in this award?
I am a Métis woman from St. Eustache Manitoba and am currently a student in the Masters of Arts program in Indigenous Governance here at the University of Winnipeg. After finishing the required course work for the program, I have been working towards my thesis research under the supervision of Dr. Shailesh Shukla, which examines the issue of Indigenous food sovereignty from a Métis perspective. In particular, I am interested in traditional Métis food systems—which I have identified as land-based food systems accessed by harvesting—and its historical development, as well as contemporary Métis harvesters' perspectives and knowledges on their food systems. My aim is to contribute to the existing literature on food sovereignty by encouraging a Métis-specific perspective on the Indigenous food sovereignty framework with hopes, that a Métis-specific framework could enhance the implementation of relevant food & harvest-related policies and practices that are currently shaping Métis knowledges and experiences in Manitoba.
Will you be participating in the conference in June?
Unfortunately, I will not be presenting in the conference the ISE is hosting in Bhutan this year—however, I will be sending along my poster presentation that will be set up for someone to present on my behalf. There is a good chance that I may be able to secure funding to attend ISE conference which will be in Uganda the following year, where I will have completed my thesis research and will be able to share the research findings.
Read more of our Research Features >