QE Scholar Ashleigh Cummer talks about her research in Northern Ireland
Graduate Studies
---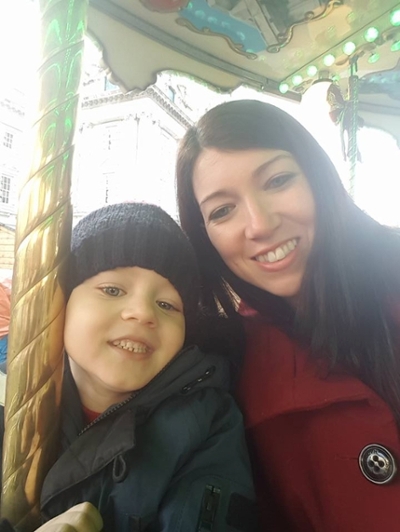 The Faculty of Graduate Studies welcomed back Queen Elizabeth Scholar Ashleigh Cummer to the University of Winnipeg. We caught up with her to talk about her term abroad in Northern Ireland.  
What program are you currently enrolled in at The University of Winnipeg and what led you to this program?
I am currently enrolled in the Joint Masters Program in Peace and Conflict Studies (PACS). I fell into the program by accident; I didn't even know it existed. Northern Ireland has always an area of personal interest for me. My mum was born there, and we still have a lot of family that we've kept in touch with over the years, many of whom were directly impacted by the Troubles. I was coming to the end of my Honour's degree in Psychology and was lucky enough to have a great advisor that allowed me the freedom to choose my thesis topic. I chose to explore the Affect of the Scottish Referendum on Attitudes in Northern Ireland. I spent a month in Northern Ireland in the summer of 2014 gathering data and I knew then that I wanted to continue to focus my research on Northern Ireland. I, quite literally, googled "people doing research on Northern Ireland in Canada" and Dr. Sean Byrnes name popped up. So I applied to the PACS program and here we are.
Tell us about your research project in Northern Ireland.
There are really two parts to my research project. The first part was collecting data for my Master's thesis, which looks at the role of the grassroots in building peace in Northern Ireland. I won't bore you with the details because I can talk about this forever, but these organizations are owed their due for the work they have done before, during, and after the Troubles. The second part, is a collaboration between myself, and two Social/Conflict psychologists, Dr. Claire Campbell and Dr. Maurice Stringer, at Ulster University in Coleraine, Northern Ireland. We are hoping to examine the role that storytelling can play in reducing implicit prejudice in communities coming out of conflict. Storytelling is just beginning to emerge in peacebuilding literature. Peacebuilding organizations in Northern Ireland, and I would assume elsewhere, are using storytelling, and we hope to gather empirical evidence to strengthen the anecdotal evidence these organizations have collected over the years. Northern Ireland is still heavily segregated along ethno-religious lines and its imperative that we continue to search for new approaches to help break down some of these barriers that are still very much present 20 years after the signing of the Good Friday Agreement.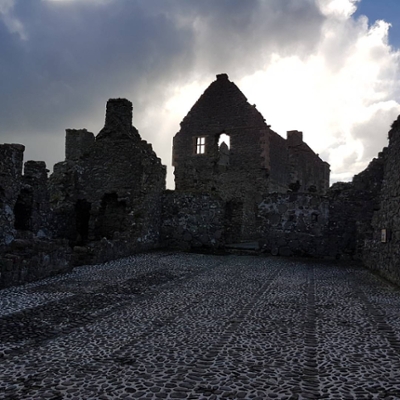 As a Queen Elizabeth Scholar, you had the opportunity to attend the Homecoming Conference in London, England. Tell us a little more about the experience. What will you take away from the conference?

I did! It was amazing. We got the invitation and I remember panicking a bit because I had to google the dress code. To be honest I'm still not sure I know exactly what loungesuits entail. Overall it was really good. They had very fancy fish and chips appetizers on sticks. I was impressed, ha-ha. It was the first time that I had the opportunity to meet other scholars, and see the kind of work they were doing and that was a really great experience for me. I love research and hearing about what other people are passionate about is always exciting. It also gave me a greater appreciation for the way that the U of W runs their program because I had a lot more free reign on designing my project than many of the other scholars had. It was also enlightening to see how engaged the donors and participating organizations are with the scholarship program and how much they want to see us all succeed. We bounced a lot of ideas back and forth and I think it was a good experience not only for the scholars but for the organizations as well.
What advice do you have to those considering graduate studies and PACS?
I think this pretty much speaks for its self, but, make sure you are prepared for the work involved. It is NOT just like undergrad. It's a huge commitment. However, I also think grad studies is better in many ways because you're more focused on what you want to study, instead of having to take classes just to fill degree requirements. As for the PACS program, I can't say enough good things. The faculty is amazing, and they've all been in the trenches, so to speak, and are welcoming and invaluable resources throughout your degree. I would do this degree again in a heart beat.
Do you have future plans for after your master's degree?
Well, at the end of this summer my son and I will be moving out to B.C. to join my partner, Tim, who is in the Air Force and was just posted to Comox. We're in the middle of expanding our family, so I will be taking a year off. I feel a PhD in Social Psychology is in my future. There is a small chance that I might be able to turn this storytelling project into a PhD. So if that works out, it would be great! I've also considered completing a Master of Social Work, so who knows. Ask me in year or two!
Click here for more research features!
Photos: Ashleigh and her son, Carrick, at the Belfast Christmas Market; Dunluce Castle in county Antrim, Northern Ireland. Photos supplied by Ashleigh Cummer.