Program Feature - Master's in Development Practice: Indigenous Development
Graduate Studies
---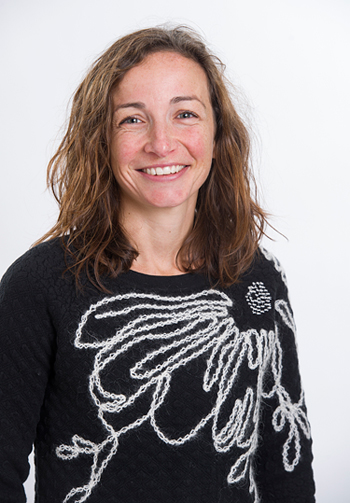 The Faculty of Graduate Studies recently connected with Claire Reid, Director of the Master's in Development Practice: Indigenous Development to give us an insight about her program.
Can you give us a brief overview of the Program and what makes it unique from other programs.
Guided by an understanding of Indigenous principles, experience, knowledge and rights the Master's in Development Practice: Indigenous Development (MDP) provides students with the range of skills, knowledge and understanding required to effectively practice sustainable development. Culture, identity and the right to self-determination infuse the comprehensive curriculum that includes the environmental and social sciences and health, economic and management disciplines. The 24-month course-based program is eminently practical and community engagement is explored in a variety of ways in all aspects of the program. With two field-placements- one in Canada and one international- students learn directly from development practitioners, transforming their own understandings, challenging their own assumptions and experiencing first-hand the importance of place and context. The program is one of 28 MDP programs in the world, and one of only 2 in Canada, and remains the only one focused on Indigenous innovations in the field.
What is the focus of the program?
Broadly speaking, the program is reconciliation in action; how to create just and inclusive societies in which our different individual and collective visions of the good life are equally recognized and freely pursued. Through course work and field placements, students learn to understand development as a reciprocal relationship in which Indigenous contributions to the field of sustainable development are on equal footing with non-Indigenous contributions. For too long development was about "fixing" Indigenous peoples and even today for many organizations "Indigenous development" means addressing problems faced by Indigenous peoples. Our program is interested rather in Indigenizing development. This means centering a learning experience on the contributions and innovations Indigenous peoples have always made and will continue; contributions that move us all towards a good life.
What are some of the projects students work on?
Food Sovereignty- White Earth (USA) and Sanjeevini (India)
Indigenous women's rights- Native Women's Association of Canada (Canada), Indigenous Information Network (Kenya) and Murri Mura Aboriginal Corporation (Australia)
Ceremony as research- Blue Quills First Nations College (Canada)
Human and Indigenous rights to water- United Nations Institute on Water, Environment and Health (Canada) and International Institute for Sustainable     Development (Canada)
Immigrant and Indigenous interactions – Social Planning Council (Canada), We are Oceania (USA), RAINS (Ghana)
Community governance- Assembly of Manitoba Chiefs (MB), Nordik Institute (ON)
The interdisciplinary nature of the program and the students it attracts, and our students developed ability to build bridges and act as integrators among sectors and specialties, means that MDP students are engaged in a wide variety of University of Winnipeg faculty-led research projects. Projects include:
Food Co-operative Financing: Challenges and Opportunities within the Ontario and Manitoba Food Sector
Indigenous Food in the City
Birthing Repatriation in First Nations Communities
Thinking Through the Museum for Human Rights
Bridging Two Worlds: Culturally responsive career development to meet the needs of newcomer and refugee children in Canada
Northern Governance Innovation and Development for Socially Resilient Boreal Communities
Financial Inclusion and Manitoba Indigenous Peoples.
Where do graduates go?
MDP graduates are ideally trained to play key roles in putting reconciliation into action, in Canada and around the world. Skilled integrators, practiced collaborators and keen critical thinkers, our students are currently working in public, private and not-for-profit sectors around the world. Some employers include Assembly of Manitoba Chiefs, Manitoba Council for International Cooperation, Canadian Human Rights Museum, Province of Manitoba, Peguis First Nation, Town of Churchill, Cando and the Winnipeg Boldness Project to name but a few. We have also had 2 of our students earn elected positions in their home communities.
Importantly, students benefit from tailored career transition support through the University of Winnipeg's Indigenous Resource Centre.
What are you most proud of with this program?
I think the biggest success of our program is the ways in which we are able to clearly demonstrate the central importance of Indigenous peoples' knowledge, experience, values and ways of knowing within sustainable development education. This strength-based approach recognizes that wrongs have been and continue to be done in the name of "development" and emphasizes that Indigenous peoples and knowledge provide key insight and innovations into how we can move forward together towards a good life.
The program continuously and creatively challenges students to understand others' perspectives and to welcome the transformation that such understanding brings. In this way the program is two years of practiced reconciliation. I am especially proud of our students and our graduates who are already, and will continue to be, among the leaders in bringing about needed positive systemic change.
Click here for more program features.