Program Feature - Master of Arts in Environmental, Resource and Development Economics
Graduate Studies
---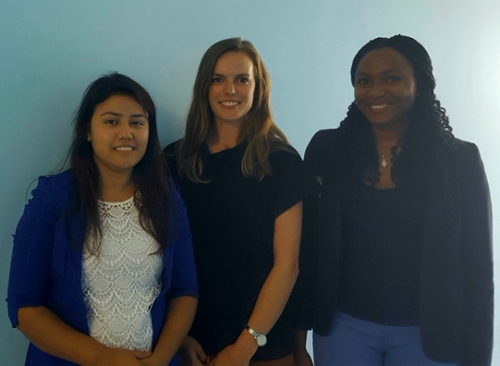 The Faculty of Graduate Studies recently connected with Melanie O'Gorman, Graduate Chair of the Master of Arts: Environmental, Resource and Development Economics program to give us an insight about her program.
Can you give us a brief overview of the Program and what makes it unique from other programs?
The M.A. in Environmental, Resource and Development Economics (ERDE) is a one year, course-based program which provides students with proficiency in economic analysis and its application to issues surrounding low-income communities, resource use, and the environment. It is the only Master's program in Economics in Canada which focuses simultaneously on mainstream economic theory and issues of sustainable development. Students can design a program of study that suits their career and academic goals. For example, they may opt for a more interdisciplinary program of study – taking elective courses in Indigenous Studies or the Master of Development Practice program – or pursue an advanced Research Project under the supervision of one of our faculty members. Our program caters to students who desire the analytical tools for formulating environmentally-sustainable economic development policies at both the local and global levels.
What is the focus of the program?
The ERDE program ensures that students graduate with strong skills in the core areas of Microeconomics, Macroeconomics and Econometrics, while also developing an understanding of Environmental, Resource and Development economics. Students are taught by faculty with research expertise in these fields (information on faculty research interests is at http://www.uwinnipeg.ca/economics/faculty.html). Students are also exposed to current research on these topics through events hosted by the Department - for a list of recent conferences please see http://www.uwinnipeg.ca/economics/research/conferences.html. Small class sizes not only allow students to better interact with faculty in the classroom, but give them the opportunity to become involved with interesting research projects being undertaken by faculty members in the Economics Department.
Could you tell us about recent theses or research projects by ERDE students?
This past year 3 ERDE students (pictured above) chose the Research Project stream of the program. Kate Burns' project calculated the economic cost of obesity in Canada, and predicted future obesity costs using projected population growth rates for specific Canadian populations (age groups, genders, and ethnicities). Veronica Olaitan analyzed the effect of different taxation policies on the size of the informal sector, tax revenue, output and welfare in Nigeria. She found that certain forms of "presumptive" taxation specific to the informal sector would be socially beneficial for raising tax revenue in that country. Fatima Zohora examined the socio-economic factors correlated with welfare generosity across Canada. She found that those receiving social services spent more time with their children and had higher levels of self-reported happiness.
Where do graduates go?
Our students have been attractive to employers in the public, private and non-governmental sectors. Recent graduates have obtained positions with the Province of Manitoba and Manitoba Hydro, with the Downtown Winnipeg Biz and at the Strathmore Center for Sustainability Leadership (Strathmore Business School). Other students have continued on to Ph.D. programs.
What are you most proud of with this program?
We are most proud of the quality of teaching in the ERDE program, and as a result, the preparedness of our graduates for positions in government, the private sector or academia. The high quality of our program ensures that students graduate with the required academic preparation to perform well on the job market or in Ph.D. programs.
Click here for more program features