Program Feature - Master in Management
Graduate Studies
---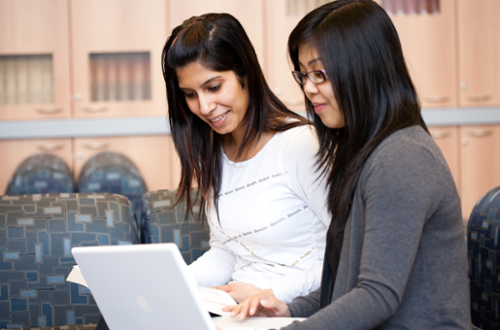 In August 2017 the Faculty of Graduate Studies and Faculty of Business and Economics will launch the Master in Management: Technology, Innovation and Operations program. Developed through a collaborative effort between local industry and UWinnipeg's Department of Business & Administration, the program initially will be delivered on a part-time basis via a blended (online and in-class) model to align with the needs of working professionals. Students will begin and finish the 30-credit degree program with two-week-long "boot camps"; the remaining courses are offered online throughout the year. The Faculty of Graduate Studies caught up with Peter Michael Moreira, the graduate program chair, to learn about the launch of the Master in Management program this August.
Could you give us a brief overview of the Master in Management program (MiM) and what makes it unique from other programs?
The Masters in Management, with specialization in technology, innovation and operations is a course-based degree with the majority of the courses offered online. It will be delivered with the flexibility needed for individuals who are already working and looking for a work life balance. The primary objective of the program is to provide students with in-depth training on technology, innovation, and operations management. Unlike other existing programs in Manitoba, which target non-business students and thus offer general business courses as part of the core curriculum, this degree is designed for those with a prior business degree (e.g. BBA or BComm) and potentially previous experience, and offers advanced courses in dedicated and specific areas. The degree is for individuals interested in pursuing management careers where technology and innovation intersect with operations management.
Click here to read more about the Master in Management: Technology, Innovation and Operations program.
Since this is the first year of the program, could you tell us a little about the backgrounds of students coming into the program?
We have students from a variety of backgrounds. With an almost even mix of both local Manitoba (domestic) and International students, the globe will be well represented within the MiM program. We have students who are fresh out of their undergrad degrees in business in addition to students who have been in the industry for a number of years and who are looking to further advance their skill sets in order to move up within their respective organizations.
Click here to read about how the MiM program was developed.
What are you most excited to see happen with the program?
I am excited to see the diversity of the group that I just described come together and learn. Seeing this group of people, who come from so many different places and have a variety of backgrounds and experiences, come together for the common goal of learning and self development will truly represent what the community of the University of Winnipeg is all about.
Click here to read more program features.