Kwadwo Discusses His Term as the Graduate Student Writing Mentor
Graduate Studies
---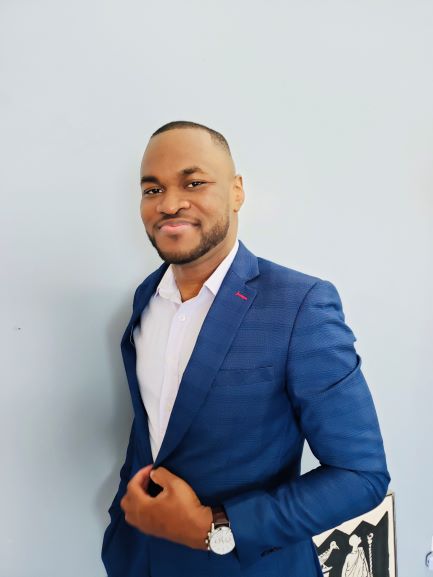 Peace and Conflict Studies graduate student, Kwadwo Kyei-Poakwah, finished his term as the Graduate Student Writing Mentor. During the Fall and Winter terms, Kwadwo taught a variety of writing and research lessons over Zoom. Recently, the Faculty of Graduate Studies caught up with Kwadwo to chat about his experience as the writing mentor.

Can you give a brief overview of some of the work you did as the Graduate Student Writing Tutor?

To begin with, this role has been an exciting and fulfilling journey for me. It came at a time when the pandemic had gripped the whole world and things had changed rapidly restricting most of us at home. Therefore, to get something worthwhile such as this while staying at home was a wonderful experience. As a Graduate Student Writing tutor, my role involved working with faculty and students to equip and support Graduate Students with the prerequisite writing skills and knowledge that is critical to their success as researchers or students at the University. To achieve this, I taught sessions or workshops on a wide range of topics that address the pertinent issues Graduate students face throughout their studies. Also, I met students on a one-on-one session to assist them with their papers, research writings and best methodology to collect data. These sessions created the opportunity for students to get second opinion on areas they could improve their writings. This helped build the confidence of the students and gave them the assurance that they were on the right path to academic success.

Going into the position, you had to alter your teaching style from in-person to an online format held over Zoom. How did you go about adapting to this new online teaching environment?
To be honest, my role started in the midst of a lockdown with some uncertainties on how the whole program would progress through the Fall and Winter Term. Since, the online format was the only arrangement available, I had to adopt fast. The application of the online system was not difficult but how to ensure the effectiveness was the same as an in-person session was the challenge. To make it effective and interesting, I decided to keep the power points brief and precise and at the same time providing critical information on the topics. This was to make more room for dialogue among all participants and for students to talk about what ideas they were working on. As a Grad student myself, I know students are always eager to share their research ideas with anyone, and I took this opportunity to make sure there was the space for those discussions.

What were some of the highlights? Any favourite lessons?
One of my highlights was the training session for the 3MT competition. During this session, there were interesting interaction on what projects the students were developing for the competition. The enthusiasms of the students towards the competition was very admirable and in no doubt reflected on how successful the entire competition was. And I was very glad that both the winners of the competition and the people's choice awards took part in that session. It was indeed a fulfilling experience.

What were some of the challenges and how did you overcome these?
One major challenge was managing my time. As a student taking 3 courses and with a part time job outside of campus and as a Writing Tutor, time became a rare commodity. However, I was able to effectively manage everything by completing my materials for the session's way before hand as soon as I had some time. This helped complete the topics, weeks prior to the date of the sessions and also gave me ample time to revise and prepare myself for the sessions.

What are your plans for the Summer?
This summer, I am looking forward to concluding my comprehensive exams and finally graduating. It is a bitter sweet moment for me because as much as I am happy to successfully complete my program, I would actually miss some of the people I have met through my studies and the discussions we had about not only academic work but also getting an insight into how they perceive the world around us. One of best takeaways from studies is that diversity is rich and broadens our understanding as human beings. After completion, I am looking forward to exploring Winnipeg and Manitoba, see some arts, landmarks and get some natural sight-seeing. In midst of all this, we all deserve that break!

Thank you for taking some time out of your day to chat with us. The Faculty of Graduate Studies thanks you for successfully adapting to these new circumstances in providing a valuable resource for the University of Winnipeg's graduate students. We wish you the best on your next endeavor!