Introducing Braeden Broschuk, the new UWSA Senator
Graduate Studies
---
The University of Winnipeg Students' Association recently elected a new UWSA Senator, Braeden Broschuk, who is a graduate student in the Master of Arts in Criminal Justice program. We connected with him earlier this year to find out about his new role and plans for the upcoming year.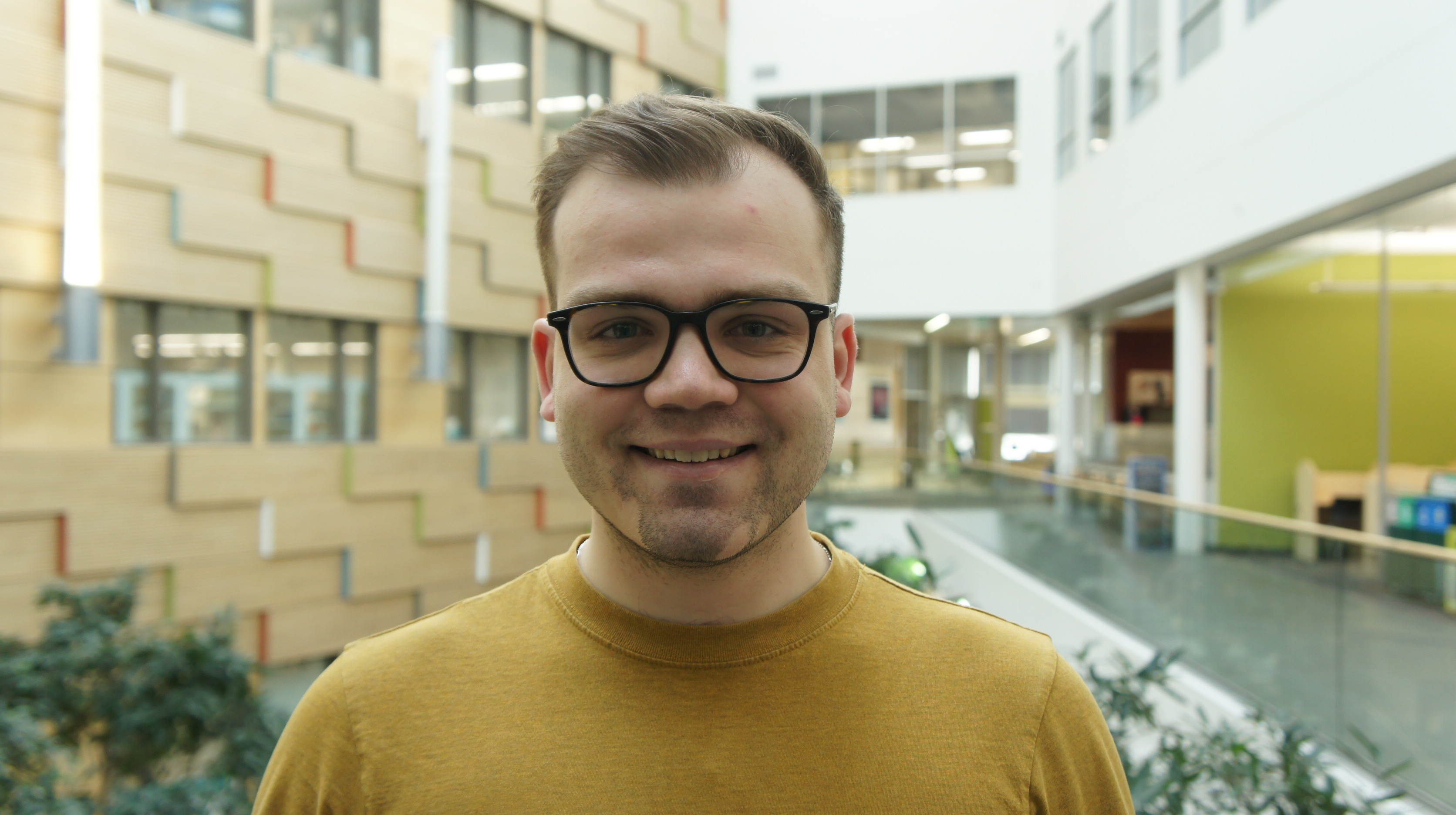 Can you tell us what graduate program you're enrolled in and why you chose the University of Winnipeg?
I am currently enrolled in the Criminal Justice graduate program at the University of Winnipeg. I completed my undergraduate degree at U of W, during which time I was working on some exciting research on restorative justice in Winnipeg. I chose U of W for a number of reasons. First, the Criminal Justice graduate program offered me a great opportunity to continue my research on restorative justice and further develop my thesis. I really enjoyed the work I was able to do throughout the last year of my Honours degree, so I really wanted to take advantage of the opportunity to expand this research into something bigger. Second, having completed my undergraduate degree here, I was familiar with the university and enjoyed working with the faculty in the criminal justice department. Throughout my time at U of W, I was able to establish some great relationships with my professors, and I knew that they would be very helpful throughout my graduate degree. Third, I grew up in Winnipeg and wanted to stay here and research some initiatives that can be beneficial to some of the communities around the city.    
Can you describe your role as UWSA Senator?
My role as the UWSA Senator is to represent all U of W students on the University of Winnipeg Senate and Senate Committees. The Senate makes decisions on all academic matters including the development of curriculums, student academic appeals, and decisions relating to academic standards.
What are your priorities going forward as UWSA Senator?
My priorities moving forward as UWSA Senator is to ensure that students are represented on Senate. Senate and Senate Committees make very important decisions regarding academics and student life on campus. It's an issue when there are a number of vacancies for student representatives on Senate committees, and my priority moving forward is to make sure that students are represented on these committees, and that their questions and concerns are properly expressed. I want to ensure that the decisions that U of W makes regarding students are accessible, and students understand what is going on.
How can students contact you?
The best way to contact me is through my webmail at broschuk-b@webmail.uwinnipeg.ca, or you can usually find me in the Criminal Justice department.

Click here for more student features.