Featuring Arthur Walker-Jones
Graduate Studies
---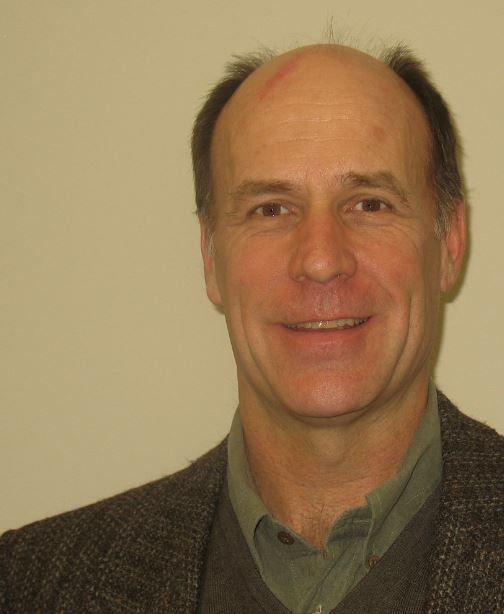 The Faculty of Graduate Studies recently connected with Dr. Arthur Walker-Jones from the United Centre for Theological Studies. 
Can you tell us about your background and your areas of research interest?
I have a BA from Oral Roberts University, and an MDiv and PhD in Biblical Studies from Princeton Theological Seminary. When I was applying for promotion to Professor, one member of the University Tenure and Promotion Committee said, "Your research interests seem to be all over the place." I have done some research and writing on learning, in order to try to become a better professor, and I have written a Hebrew textbook, but I answered that the rest of my research and writing was related to ecological criticism of the Hebrew Bible. Ecological criticism or ecological hermeneutics looks at the way readings of the Bible have been used to legitimate ecological exploitation and develop readings that might help Christians and Jews address the global environmental crisis and climate change. Thus I wrote my PhD dissertation on creation stories in the Book of Psalms, because I, like others, hoped that creation theologies might help address the environmental crisis. Since then I have written chapters for books on ecological hermeneutics, and my book The Green Psalter: Resources for an Ecological Spirituality argued that, while the Psalms contained some problematic texts, they also contained a concept of ecojustice and celebrated the intrinsic worth of all parts of creation.
Theology recently made some changes to its MA program. Can you tell us about that?
Theology recently added a Bible and Culture concentration to the MA (Theology). At least until the eighteenth century the Bible was a major source of literary imagery and illusions and, even with the rise of secularism, biblical imagery, references, and allusions, continue to be used in literature, film, popular culture, and politics. Over the past twenty years, biblical scholars have become more interested in researching uses of the Bible in popular culture and the field has been profoundly influenced by theories and perspectives from cultural studies, especially in the areas of feminism, womanism, and postcolonialism. The new concentration in Bible and Culture makes use of faculty and courses from the MA in Cultural Studies in order to increase the academic resources of the degree and give theology students first-hand experience in cultural studies. This will provide a unique and valuable preparation for further graduate work in biblical or cultural studies and be of interest to anyone interested in further study of the intersections between the Bible, science, culture, and politics.
You teach courses on Hebrew in Biblical Studies. Do you often find opportunities to speak Hebrew in your life? Have you ever visited Israel?
I teach courses on Classical Hebrew and sometimes Aramaic, a cognate language used in some biblical books. Modern Hebrew is different than Classical Hebrew, though the changes were not as great as in other living languages, because for centuries it was only spoken by Rabbis, until it was revived in Modern Israel. Nevertheless, Modern Hebrew has added new vocabulary, and the grammar has been modified to be closer to the grammar of European languages. The participle, for instance, is used as a present tense in Modern Hebrew, but is not used that way in Ancient Hebrew, and the term "participle" may even sneak in a European grammatical concept foreign to Semitic languages. I regret that I have never been able to visit Israel, but I did take Modern Hebrew for two years as an undergraduate, periodically try to revive it, and this year enjoyed having three speakers of Modern Hebrew in class who could discuss the meanings of expressions and the differences between Ancient and Modern Hebrew, as well as similarities and differences between Jewish and Christian interpretation, and even the ways biblical interpretation gets caught up in Israeli politics.
What are you currently working on?
I'm working on a couple of book-length projects and some shorter articles. I'm writing an ecological commentary on Book Two of the biblical Psalter for the Earth Bible Commentary.
This spring I spent three weeks at the University of Notre Dame as part of an international research project funded by the John Templeton Foundation. The Human Distinctiveness project is a transdisciplinary dialogue between evolutionary anthropologists and theologians about human nature, or human becoming. There are fourteen other scholars and several postdoctoral students involved, each with their own research projects. My project has to do with evidence for niche construction and the coevolution of humans with other species in ancient Israelite religion. I also have two articles that I'm working on coming out of the project: a coauthored article with Timothy Sandoval of Texas Christian University on Proverbs 12:10, "The just know the souls of their animals, but the compassion of the wicked is cruelty" (translation mine), and an article about echoes in the creation stories of Genesis of what the anthropologist Pat Shipman calls "the animal connection" in human evolution.
Read more of our Faculty and Staff Features >