Creating an Alumni Network
Graduate Studies
---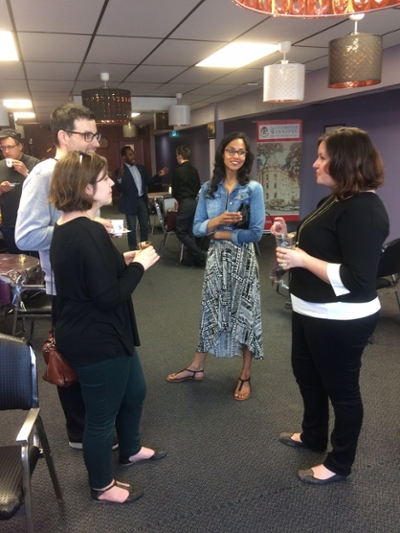 On April 13th, the University of Winnipeg Alumni Association and Faculty of Graduate Studies co-hosted an alumni networking reception. The event aimed to connect UofW alumni, current graduate students, faculty and staff as part of the Alumni Association's new Mentorship Program. Attendees enjoyed delicious teas and Middle Eastern food, and friendly conversation at the Arabesque Hookah Café and Restaurant, owned by UofW alumna Heba Abd El Hamid.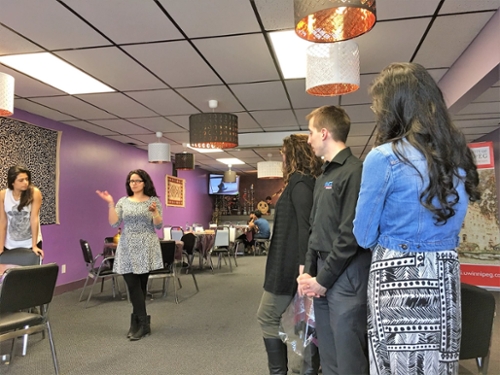 Heba, a graduate of the Peace and Conflict program, briefly spoke about her connections to the University of Winnipeg and how her experiences in the Peace and Conflict Studies MA program led her to open a restaurant and employ refugees thereby creating a safe place for newcomers to Canada. Her story highlights the diverse ways that graduates take up their degrees.
By developing an alumni mentorship network, both the Faculty of Graduate Studies and Alumni Association hope to facilitate connections and opportunities for recent graduates to create unique and exciting ways to use their degrees in Winnipeg.
If you are interested in attending future events, please email alumni@uwinnipeg.ca or connect on Facebook.
Click here for further information on the Alumni Association.
Click here to read more about Grad Studies Alumni.