Congratulations to the recipients of the Graduate Student of Highest Distinction awards!
Graduate Studies
---
The Faculty of Graduate Studies would like to congratulate our alumni who received the Graduate Student of Highest Distinction awards during Spring Convocation in June.

Here's what some of the students' advisors and supervisors had to say: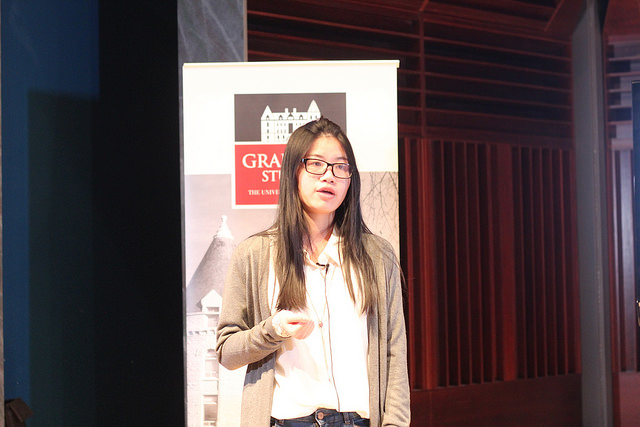 Yexiao Wu – Applied Computer Science Program
As her supervisor, I have been very much impressed by her motivation and determination of pursuing her educational goal.  She is not only a talented student, but also a hard working individual who tries the best to achieve the highest potential she has.
Yexiao's research has been mainly focused on the Image Analysis via Racah Moments, which is a very challenging subject for a Master's student.  She has demonstrated her ability to solve difficult problems, conduct research, and her attitude towards challenges in doing this research project.
-     Simon Liao, Professor and Chair, Applied Computer Science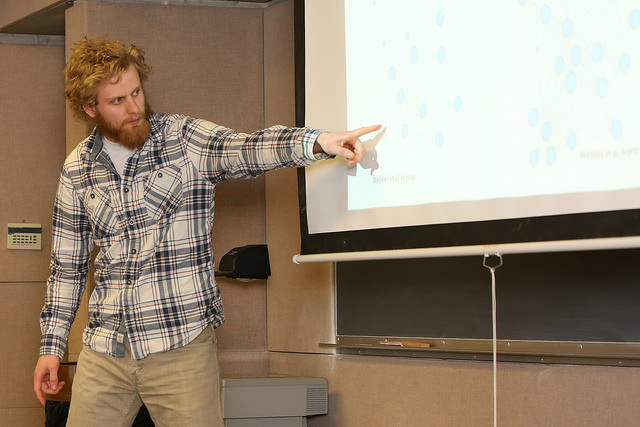 Quinn Webber – Bioscience, Technology and Public Policy Program
Quinn has strategically sought a range of experiences during his career so far and is now expert in a wide range of sophisticated field and laboratory techniques.  Most notably, however, he has become a powerhouse of ecological statistics, which is a huge asset in contemporary wildlife biology.  In short, he is already a strong scientist, and, in my view has the potential to be a future "star" in Canadian wildlife ecology.
-     Craig Willis, Associate Professor, Biology
Vanessa Almeida Nunes – Cultural Studies Program
Ms. Nunes's work in those classes was uniformly excellent.  Her professors commend her diligence and preparation, her contributions in class, and her insightful and accomplished research and writing.  Ms. Nunes was also successful in disseminating her research beyond the classroom, presenting the paper that she produced for GENG-7820: Graphic Biography, "The Photographer as Witness in Picture a Favela,"at the annual Canadian Society for the Study of Comics conference in Toronto in May 2015. According to a faculty member who was on the panel with Ms. Nunes at this conference, "the professional with which she presented her exciting, intelligent work was remarkable."
-     Brandon Christopher, Graduate Program Chair, Cultural Studies Program
Nizar Azmi – Environmental, Resource and Development Economics
His instructors have described his progress at the University of Winnipeg as 'outstanding', and have commented that his analytical capability is superior to most students that have come through the ERDE program so far. Students often request his assistance outside of class because he is able to explain difficult concepts so clearly.
-     Melanie O'Gorman, Graduate Program Chair, Environmental, Resource and Development Economics Program
Douglas Koop - Theology
Doug's superior performance in the Spiritual Pastoral Education (SPE) units led to full time employment at the Health Sciences Centre as a Spiritual Health provider before graduation. Even as he worked full-time Doug completed his academic requirements for the MA (SDMP) while maintaining his high grade point average.
Doug is an excellent student who is able to translate his experience in the academy into the particularities of a new vocation as a Spiritual Health provider.
-     Terence Hidichuk, Executive Director, The United Centre for Theological Studies
Jody Lambert – Marriage and Family Therapy Program
Jody took the initiative to design and successfully pitch a family therapy program for people with developmental and/or cognitive disabilities and their families within a treatment facility that has historically focused almost exclusively on behavioural analysis and modification.
Her innovative project in St. Amant was in-depth and comprehensive.  She helped families, children and adults whom she served through the project.  She also contributed to the field of Marriage and Family Therapy by successfully demonstrating the effectiveness in treating developmental disabilities and autism.
-   Narumi Taniguchi, Director, Marriage and Family Therapy Program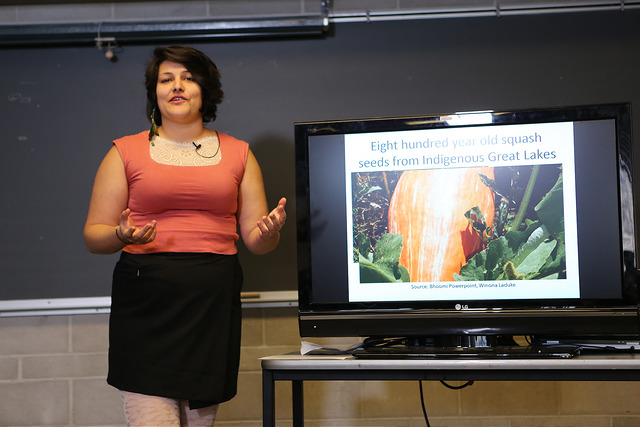 Kaitlyn Duthie-Kannikkatt – Master's in Development Practice Program
The MDP is course-intensive program with students taking 54 credit hours of required courses over two years.  Kaitlyn stood out in her cohort for her solid work and learning ethic, remarkable initiative, the ability for critical analysis, and excellent team-work skills.  Her outstanding GPA is a reflection of her high quality academic work.
In addition to her outstanding academic performance, Kaitlyn was a positive leader among her cohort and on campus more widely.  She was the first elected Graduate Student representative on the UWSA and together with her co-representative, spearheaded many initiatives to support graduate students in all UWinnipeg programs.
-     Claire Reid, Director, Master's in Development Practice Program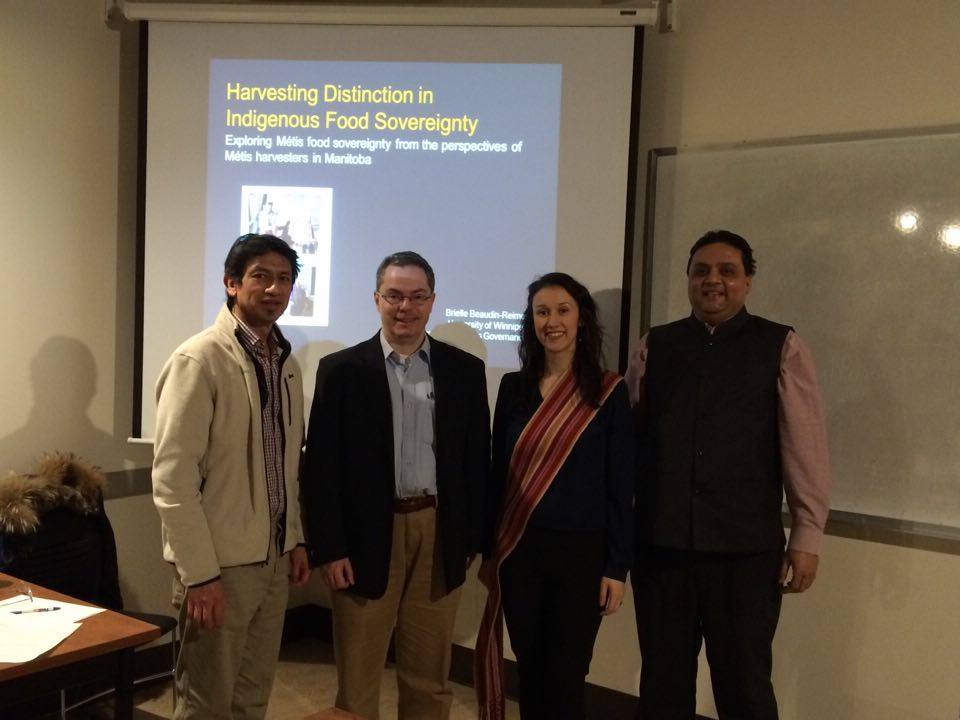 Brielle Beaudin-Reimer – Indigenous Governance
Brielle's thesis research explored Métis Food Sovereignty in southern Manitoba through Archival research and oral history interviews with 16 Métis harvesters and generated very useful insights into Métis Food Sovereignty, harvesting rights, and traditional knowledge.  Brielle's thesis work has demonstrated its practical relevance and received an encouraging endorsement from the Manitoba Métis Federation (MMF), which hired Brielle as a policy analyst to develop strategies to strengthen Métis food sovereignty even before completion of her degree.  Brielle's originality and ability to integrate primary data collection along with other research approaches and Métis specific protocols carves out a very distinguished and inspiration niche in the MAIG program, where most students' thesis research has been based on secondary sources.
-     Shailesh Shukla, Assistant Professor, Department of Indigenous Studies