Bioscience Student, Julia Lawler, on her recent research presentation
Graduate Studies
---
The Faculty of Graduate Studies connected with Bioscience student, Julia Lawler, on her recent presentation at The International Symposium on Society and Research Management (ISSRM).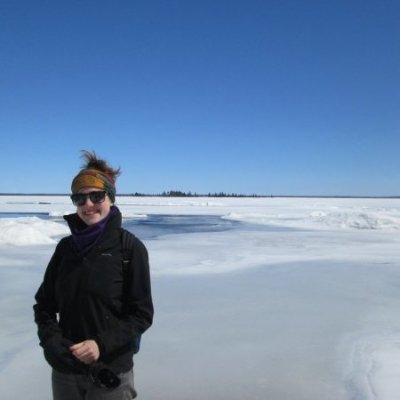 Can you talk about the program that you're in and what interested you in this area?
I am interested in science-based decision making as well as community sustainability. I saw the Bioscience, Technology, and Public Policy program as a great opportunity to explore bridging the gap between science and policy while undertaking both course and thesis-based work.
Congratulations on your successful Travel Grant application, can you tell us about the conference that you attended and your presentation?
The UW Graduate Travel Grant funding allowed me to attend The International Symposium on Society and Resource Management (ISSRM) in Houghton, Michigan. The ISSRM has a broad focus that covers diverse resource management topics and perspectives including environmental justice, collaborative stakeholder processes, and the social impacts of natural resource management. I found the material covered at the ISSRM to be complementary to the interdisciplinary nature of my research, which aligns with many ISSRM focus areas through its links to sustainable development, natural resource governance, community capacity building, and Indigenous forestry.
I participated in the session, "Innovations in Natural Resource Governance by Resilient Aboriginal Communities" by presenting my research titled, "Assessing Indigenous Control and Benefits through Manitoba's Timber Allocation Program." This presentation on my graduate work was an excellent opportunity to share the research findings with others in the field and to receive constructive feedback at this critical time in my thesis development and writing. In addition, the conference allowed me to connect with others conducting similar studies and explore potential international applications of and perspectives on my research.
What inspired this topic?
This study was inspired by research findings from a project I worked on with Dr. Ryan Bullock (Department of Environmental Studies and Sciences) in 2014. We conducted an analysis of scholarly research articles on community forestry in Canada and found a gap in publications derived from and focused on Manitoba institutions and initiatives specifically. This research sparked my interest in Manitoba's forestry sector and the community initiatives and programs taking place in this province. My current research topic was a way to further explore one policy avenue for communities to be involved in forestry.
What are the practical implications of your research?
Across Canada, public forest licensing agreements can be a tool for increasing community access to decision-making control and forest-derived benefits. In Manitoba, Community Timber Allocations (CTAs) are granted to First Nation, Métis, and northern communities. This study examines the implementation strategies and types of control and benefits communities experience through the CTA program and their possible significance in elevating community involvement in forestry. Evaluations like this one advance our understanding of how license design affects outcomes, and the role small volume timber licenses play in community capacity-building. As community or government decision-makers, information on program implementation, results, and benefits for communities can assist in decision-making and addressing needs or changes in the future.
Tell us a little about your experiences as a graduate student?
I have had many positive and diverse experiences over the course of my grad studies at UW.  Instructing the first year biology labs was both interesting and challenging, and this partially inspired me to get involved in coordinating Let's Talk Science UW as another avenue to do science outreach and programming. I also found a close community of friends and colleagues among fellow grad students, which was especially important to me as I was new to Manitoba. Finally, working in Dr. Bullock's research program provided me opportunities to attend various conferences, as well as work on several different research and event projects in addition to my Masters work. These have been great learning experiences that really enhanced my experience as a grad student.
What are your future plans after completing your Masters degree?
After my Masters degree I will be heading to Newfoundland for a new adventure! While I haven't fully confirmed my plans yet, I am excited by the prospect of using the skills developed through my masters to explore similar concepts and issues in a new context – whether this is through academic and or employment experiences.
Read more of our Research Features >