Megan Prydun BSW, RSW, MDP
Graduate Studies
---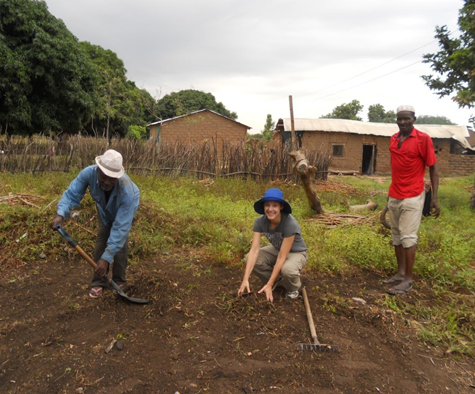 Megan Prydun BSW, RSW, MDP
Graduated from the Master's in Development Practice in October 2013
My experience in the Master's in Development Practice program was both challenging and rewarding. As a pioneer in the program and part of the first graduating cohort, I experienced the growing pains of carving a new path with my colleagues and professors and the rich learnings these opportunities can provide. I believe my degree has helped to prepare me for my internship with World Vision, my first development position in the labour market after the completion of my Master's degree.
I was accepted into World Vision Canada's Internship Program as Manitoba's Youth and Student Engagement Leader in September 2013. The internship runs until May 2014. I am based out of Winnipeg and am part of a Central Team located in the organization's head office in Mississauga, Ontario. World Vision is a Christian relief, development and advocacy organization that is dedicated to working with children, families and communities to overcome poverty and injustice, in nearly 100 countries (www.worldvision.ca). World Vision Canada is building a new movement of activists that will be led by youth and for youth. I am working with the Manager of Community Development and Regional Engagement Coaches across the country and am responsible for encouraging, supporting, and developing a network of student-led groups. Specific responsibilities of my role include: 
 Identifying, equipping, and mobilizing youth & student leaders
Communicating through presentations, events, newsletters, and groups 
Coordinating youth in Canada more deeply with World Vision through fundraising, campaigns, and leadership development
Helping the Youth and Student Engagement Team to identify and manage strategic relationships with youth, teachers, community leaders, and organizations in Manitoba
Participate in a large range of activities from creative development, storytelling, marketing, event organizing, training, and relationship building
Mobilize volunteers through social justice campaigns, events, and fundraising

Megan receiving Linden Christian School's donation on behalf of the children and families of World Vision and thanking the teachers, staff, and student body on Dec. 20th, 2013.
Read more of our Alumni Features >