The University of Winnipeg Graduate Student Scholarship
---
The University of Winnipeg Graduate Student Scholarship is based on academic excellence as well as community service. The award is valued at $15,000 and is open to All full-time graduate students in thesis, course-based, practicum-based, or project-based programs are eligible to apply, with the exception of students in the Theology, and Joint Masters Programs.
---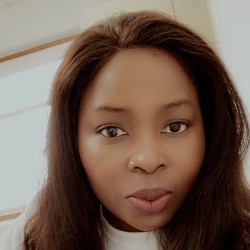 Racheal Kalaba – Master's in Development Practice: Indigenous Development Alumna
What inspired me was the opportunity the funding would do to support me financially so that I could fully concentrate on my studies. It really supported me in having more time to concentrate to do my courses fully with no financial stress. It boosted my self-confidence and allowed me to pursue my academic journey smoothly. My research was on disaster risk reduction and Indigenous participation in Canada.
The course director and my supervisor Dr. Jaime Cidro, the MDP department was helpful in supporting me during my application process. The process of applying for the grant as well as picking a research topic is time-consuming and so the department was on hand all the way until I submitted my application. My academic mentor Darrien Morton was also on hand as my second reader and provided guidance in my research process, which made the journey easy and doable.
Graduate studies could be time-consuming, but doable especially if you have an amazing support system. What I learned is that always work with a team of people who will be supportive in your journey, and give you critical feedback that helps you to grow professionally as well as improve your research work. Also, pick a topic that you are passionate about and that 'we are continuously learning, don't be too hard on yourself'.
---
2020-21 Award Recipients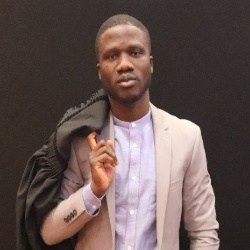 Emmaneul Ayoola – Applied Economics
I think that when preparation meets opportunity there is bound to be productivity. My preparation to contribute to the Energy/Environmental Economics field begun since after I completed secondary school and chose to study Mathematics with Economics for my first degree in Modibbo Adama University of Technology, Yola and an MSc in Economics at The University of Leeds. I chose to study an M.A Applied Economics; specializing in Environmental Resource and Development Economic (ERDE) at the University of Winnipeg because of its valuable scholarly resources especially in Environmental and Energy Economics, Development Economics, Macroeconomics and Applied Econometrics and the well-known reputation of the university in term of its quality research. The University of Winnipeg Graduate Student Scholarship award made this a dream come through for me. I strongly believe that I will adequately be equipped here with relevant skills that I needed to success as an Energy Economist.
---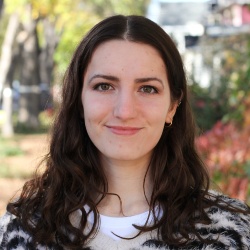 Christian Higham – Cultural Studies
I owe many thanks to Dr. Doris Wolf for encouraging me to apply for this award and for offering assistance in the application process. I would also like to thank Professor Verity Platt for her support and mentorship in my transition to Graduate Studies.
I am grateful to be a recipient of the University of Winnipeg Graduate Studies Scholarship. With this distinction comes a personal responsibility to conduct ethical research that embraces the voices and perspectives of marginalized communities.
Experiencing public arts spaces as a volunteer and casual performer propelled my interest in cultural dynamics and cultural theory. I am fortunate to sit on the board with Arts AccessAbility Network Manitoba, where I have engaged with a series of local arts organizations and community practitioners. This work has been influential in establishing some of my research interests, most recently for a research proposal on revolutionary ideology in artist-run centres. It has also made clear the injustices for BIPOC artists and scholars and artists with disabilities or those working in the discourse of disability.
I am interested in the social and political dynamics of culture, including Cultural Theory, Queer Theory, and Film and Visual Culture. For the Cultural Studies MA, I plan to take courses in Cultural Theory, Visual Cultures, and Gender, Sexualities and Culture. As well, I am currently working as a research assistant to Dr. Matthew Flisfeder for his SSHRC funded project called, "The Hysterical Sublime: A Critical Study of the Aesthetics, Rhetorics, and Ethics of New Materialist and Posthumanist Critical Theory."
---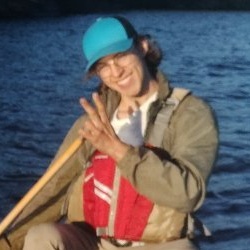 Karl Friesen-Hughes – Bioscience, Technology, and Public Policy
Receiving this award has been of huge significance.  I found out about this scholarship through my supervisor and was lucky enough to be a recipient.  Getting the UWGSS has allowed me to fully focus on my study, and I am very thankful for the opportunity.  I have been able to dedicate more time to my project as a result.  My degree is in bioscience, technology, and public policy, but my focus is more on the environmental science side.  My project is based at the IISD-Experimental Lakes Area at the Lake 239 catchment.  I'm investigating how carbon and other nutrients vary between ecosystems (e.g. forest vs. wetland) and as these nutrients flows downstream (from land to streams, then to the lake).  This research would be best described as catchment biogeochemistry.  I am working with Dr. Nora Casson, who has been an amazing mentor and a great Honours thesis supervisor.  The biggest inspiration for me taking on this research project is the great experience I had doing that Honours as well as the summers I have worked as a research assistant for Dr. Casson.  I found this kind of research very compelling and when I heard about this project, I was very excited about the opportunity.  Ultimately, this research will hopefully help us get a better sense of what is happening in these ecosystems and will help us understand how they respond as the climate continues to change.  Understanding the global carbon cycle is hugely important, and taking a finer detail look at one part of it is just another piece in the puzzle.  I hope that this project is successful and that all of our equipment provides us with the data we need to do the best analysis.  We have had the chance to get out there briefly in September to put some equipment in the ground, but still have to do much more (as well as getting out there to collect samples).  I am very excited about this project.
---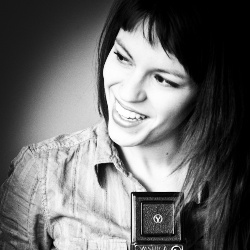 Sarah Hodges-Kolisnyk – Cultural Studies
So many people have guided, inspired, and supported me in this journey to receive a 2020 University of Winnipeg Graduate Studies Scholarship. As a mother juggling my studies with caring for my three young children, this award has given me a boost in resources and confidence to focus full-time on my studies and pour all my professional energies into growing my Curatorial Practice through the Cultural Studies Program at the University of Winnipeg.
This stage of my journey was inspired by my professional and academic experiences over the past decade, where I discovered how art can be a critical tool in engaging diverse audiences, confronting misconceptions, and broadening perspectives. One of my key motivations this year is to learn more about diversifying the visitor experience - to make our museums, galleries, and cultural organizations more accessible and engaging to all. 
I first became interested in the ways that art can move us into new spaces of understanding while teaching at PrairieView School of Photography. I have also explored the ways that different ways of seeing and being can create dialogues about agency and representation while delivering Public Art Tours for the Winnipeg Art Council. I have my many students and tour guests to thank for inspiring the focus of my Grad Studies!  I also would like to thank Dr. Serena Keshavjee at the University for her patience as a mentor, as well as for the opportunities she has provided this term to connect with Indigenous and Inuit artists and curators.
---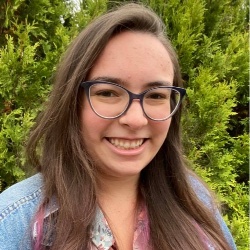 Hannah Johnson – Master's in Development Practice: Indigenous Development
I was inspired to apply by the incredible faculty of the Masters in Indigenous Development Practice program, who encouraged me to seek any and all opportunities. Receiving this reward means everything to me—as an Indigenous student, I am constantly thinking of ways in which I can be useful to my community with the power of a master's degree. Within the MDP, my passion is Indigenous Food sovereignty, specifically relating to creating and maintaining community gardens within rural Indigenous communities. I hope to work closely with Dr. Jaime Cidro on this research, who has amassed a great amount of scholarship on the topic. My interest in Indigenous food sovereignty drove me to attend the Third and Fourth Annual Conferences on Native American Nutrition. Engaging with scholarship in this field has helped me to imagine my own role in this movement. I hope to bring a community garden to my home community, to help my friends and relatives have access to good, healthy foods. My amazing professors from my undergraduate program in Native American and Indigenous Studies, my friends, family, and my new friends at the University of Winnipeg have been a great help to me along the way, and I wouldn't be here without them.
---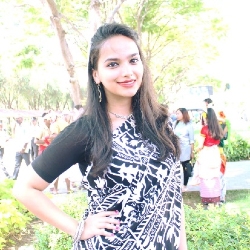 Revanti Mukherjee – Bioscience, Technology, and Public Policy
My name is Revanti Mukherjee. I am very happy and honoured to be the recipient of "UWGSS 2020" and I express my gratitude to the University of Winnipeg for giving me this award. I am a first year graduate student and an international student from India with a background in Biotechnology. My research work is based on the expression of protein markers in cancer cells and identifying their role in signaling pathways that contribute to aggressive forms of the disease. The scholarship award has not only renewed my motivation to achieve my academic goals but also will support my research work and timely publication of it. I appreciate this recognition and would like to thank the Awards Committee, my supervisor and Faculty of Graduate Studies (FGS) without whose support it would have been impossible. Looking forward to meet everyone in-person! Thank you.
---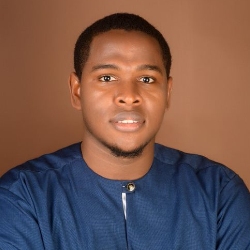 Jude Obidiagha – Applied Economics
Hello,
My name is Jude Chukwuemeka Obidiagha. I currently live in Lagos, Nigeria. I am a master's degree student at the Department of Applied Economics at the University of Winnipeg, Class of 2021. Joining this year's admission class was made possible because I am one of the recipients of the 2020 University of Winnipeg Graduate Studies Scholarship. This scholarship has given me the financial security to enroll in my chosen graduate studies program at the University of Winnipeg and be able to pay my tuition fees and other associated living expenses. Most importantly, this scholarship has availed me more time to concentrate fully on my graduate studies as I am now able to allocate more productive time to studying and engaging my program course contents. Although the Covid-19 pandemic has caused some structural changes that have regrettably kept me temporarily far apart and across borders, the virtual learning experience has certainly opened innovative ways to engage and learn while adhering to the global social and physical distancing regulations. I express my sincere gratitude to the university scholarship committee for making the University of Winnipeg Graduate Studies Scholarship possible. I am thrilled to learn of my selection for this honor and I am deeply appreciative.
---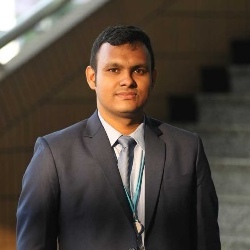 Muhammad Moshiur Rahman – Applied Economics
I want to contribute to the national and global economy through acquiring advanced knowledge and technique of Economics particularly in the field of Applied Economics. In this relation, my core area of interest is Economic research and I am privileged to get admission to the MAE programme at the University of Winnipeg. The University of Winnipeg Graduate Studies Scholarship Award will help me to pursue the MAE programme with appropriate support and will give me the opportunities to develop my technical ability to contribute to the diverse areas of Applied Economics. In addition, as a development practitioner the advanced analytical technique will help me for better policy and program analysis which will contribute to my community's advancement at every level.
---