Kristi Heather Kenyon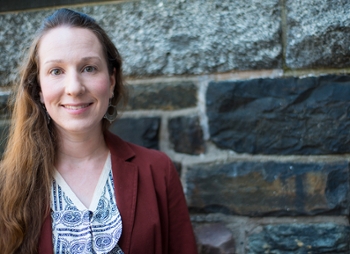 Dr. Kristi Kenyon, PhD
Associate Professor
Phone: 204.988.7107
Email: kr.kenyon@uwinnipeg.ca
Office: 2MS05
Dr. Kenyon's research and teaching is informed and inspired by more than fifteen years working in, on and with civil society organisations in Southern Africa, South East Asia and Canada. Her research focuses on the role that non-governmental organisations play in promoting, protecting and interpreting human rights and health. She also has a strong interest in participatory, experiential and interdisciplinary approaches to teaching and learning.
Dr. Kenyon is a 2017-2019 Canadian Institute for Advanced Research – Azrieli Global Scholar in the Successful Societies program, and a research fellow with the Centre for the Study of Security and Development (Dalhousie University). She is the author of Resilience and Contagion: Invoking Human Rights in African HIV Advocacy (McGill-Queens, 2017).
Prior to joining the University of Winnipeg, Dr. Kenyon held postdoctoral fellowships in the Department of Political Science at Dalhousie University (SSHRC) and in the Centre for Human Rights in the Faculty of Law at the University of Pretoria (South Africa). She completed a PhD in Political Science at the University of British Columbia and an MA in the Theory and Practice of Human Rights from the University of Essex (UK). Dr. Kenyon has worked as a human rights practitioner with the Amnesty International International Secretariat (London), the Asian Institute for Development Communication (Kuala Lumpur) and the Botswana Network on Ethics, Law and HIV/AIDS (Gaborone), and has served on the board of local and international development organizations in Canada and Botswana. She is currently the University of Winnipeg faculty liaison for the Canadian  International Council - Winnipeg Branch.