Kristi Heather Kenyon
Who we are
---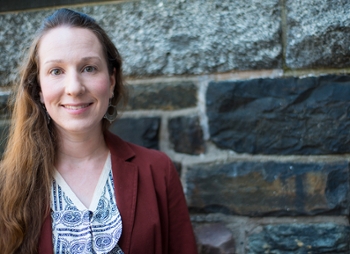 Kristi Kenyon is Assistant Professor at Global College where she teaches in the human rights program.
Her research and teaching is informed and inspired by more than fifteen years working in, on and with civil society organisations in Southern Africa, South East Asia and Canada. Her current research focuses on the role that non-governmental organisations play in promoting, protecting and interpreting human rights. She has particular interests in understanding why groups choose to frame their advocacy claims as rights, what role rights-based advocacy plays in HIV advocacy, and how human rights are understood by activists in different social and political contexts. Alongside these interests she has a strong interest in participatory, experiential and interdisciplinary approaches to teaching and learning.
Prior to joining the University of Winnipeg, Dr. Kenyon held a SSHRC postdoctoral fellowship in the Department of Political Science at Dalhousie University and a postdoctoral fellowship in the Centre for Human Rights in the Faculty of Law at the University of Pretoria (South Africa). She completed her PhD in Political Science at the University of British Columbia where she was a Trudeau, SSHRC and Liu Institute Scholar. She holds an MA in the Theory and Practice of Human Rights from the University of Essex (UK) and a BA in Political Science (UBC). She has worked as a human rights practitioner with groups including the Amnesty International International Secretariat (London), the Asian Institute for Development Communication (Kuala Lumpur) and the Botswana Network on Ethics, Law and HIV/AIDS (Gaborone), and has served on the board of local and international development organizations in Canada and Botswana.