Institutes
Institutes
---
The University of Winnipeg Global College fosters global citizenship and engagement in human rights through interdisciplinary teaching, research, dialogue, and action in local and global communities.
Global College Provides students, faculty, staff, visiting scholars, and community leaders with ways to interact on their diverse perspectives about global citizenship, human rights, and other issues affecting local and global communities.
 Global College hosts 3 research and public education institutes:
Institute for International Women's Rights
Director: Dr. Julie Pelletier (Acting)
Email: ju.pelletier@uwinnipeg.ca
---
The Institute for International Women's Rights provides opportunities for research, learning, dialogue, and action on Women's Rights in collaboration with groups and organizations within the university, such as the Institute for Women's and Gender Studies, and in the larger community, such as the Winnipeg branch of UNIFEM.
About the Director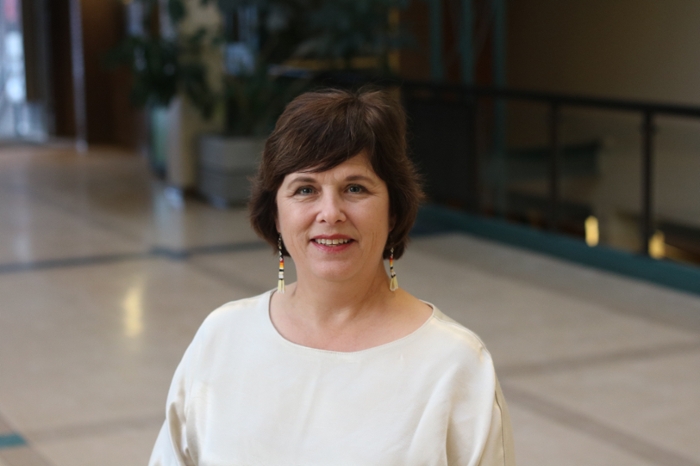 Dr. Julie Pelletier began her appointment as Acting Director of the Institute for International Women's Rights - Global College following Professor McPhedran's appointment to the Senate. She is acting in the role of director until a new director is appointed.
Dr. Pelletier is Associate Professor of Indigenous Studies at the University of Winnipeg is a descendant of the Wesget Sipu Fish River Tribe of northern Maine. She earned her Ph.D. and MA in Cultural Anthropology at Michigan State University and was the first graduate student at MSU whose doctoral research was funded by a tribe, the Sault Ste. Marie Tribe of Chippewa Indians.

She has conducted fieldwork in the Upper Peninsula of Michigan with the Anishinaabeg and in Aotearoa/New Zealand with the Maori. Her research interests include decolonization, identity issues, representation and ritualization. Most recently her research has focused on American Indian casino gaming as site of contestation. She was a founder and coordinator of the American Indian Studies program at the University of Minnesota-Morris, where she was an associate professor of Anthropology and American Indian Studies. Read more about IIWR.
---
The Caribbean Research Insitute
About the Institute
The Caribbean Research Institute (CRI) advances research in the circum-Caribbean region, provides fora for dissemination of findings, and promotes mobility and interaction in research and education of Canadian and Caribbean scholars and students. The work of the CRI is conducted through collaboration of UW researchers with researchers from three other Canadian universities (Bishop's University; Lakehead University; University of Toronto), as well as with scholars from Cuba (University of Havana), Nicaragua (Bluefields Indian and Caribbean University), Jamaica (University of the West Indies at Mona) and Costa Rica (Universidad de Costa Rica). The CRI also works in partnership with various local and national heritage institutions (Cuban Institute of Anthropology; Jamaica National Heritage Trust).
The CRI organizes Speakers Series on main campus where our members present to the academic community and to the general public their recent research results.
---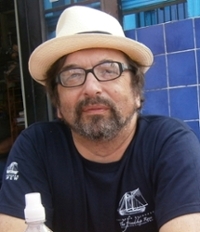 Ivan Roksandic
Director of the Caribbean Research Institute 
Office: 4CM19
Building: Centennial
Phone: 204.786.9078
Email: i.roksandic@uwinnipeg.ca
Ivan Roksandic (PhD University of British Columbia) is a broadly trained linguist with a background in archaeology, epigraphy, history of script, and mythopoeia. His current research deals with indigenous languages of South America, specifically with Arawakan and Jê families. He is interested in topics such as the spread of Arawakan speech communities across northeastern portion of South America, the problems of onomastics in Macro-Jê languages, and the subdivisions of that language family. Furthermore, combining linguistic and archaeological lines of research, he explores the patterns of successive migrations and colonization of the Caribbean islands and the linguistic heritage of different pre-Colombian ethnic groups as expressed in the toponymy of this region.

His other field of study concerns the influence of, and complex interrelations between, mythology and folk traditions, on one hand, and literature, written history, and cultural heritage, on the other.