Katie Muirhead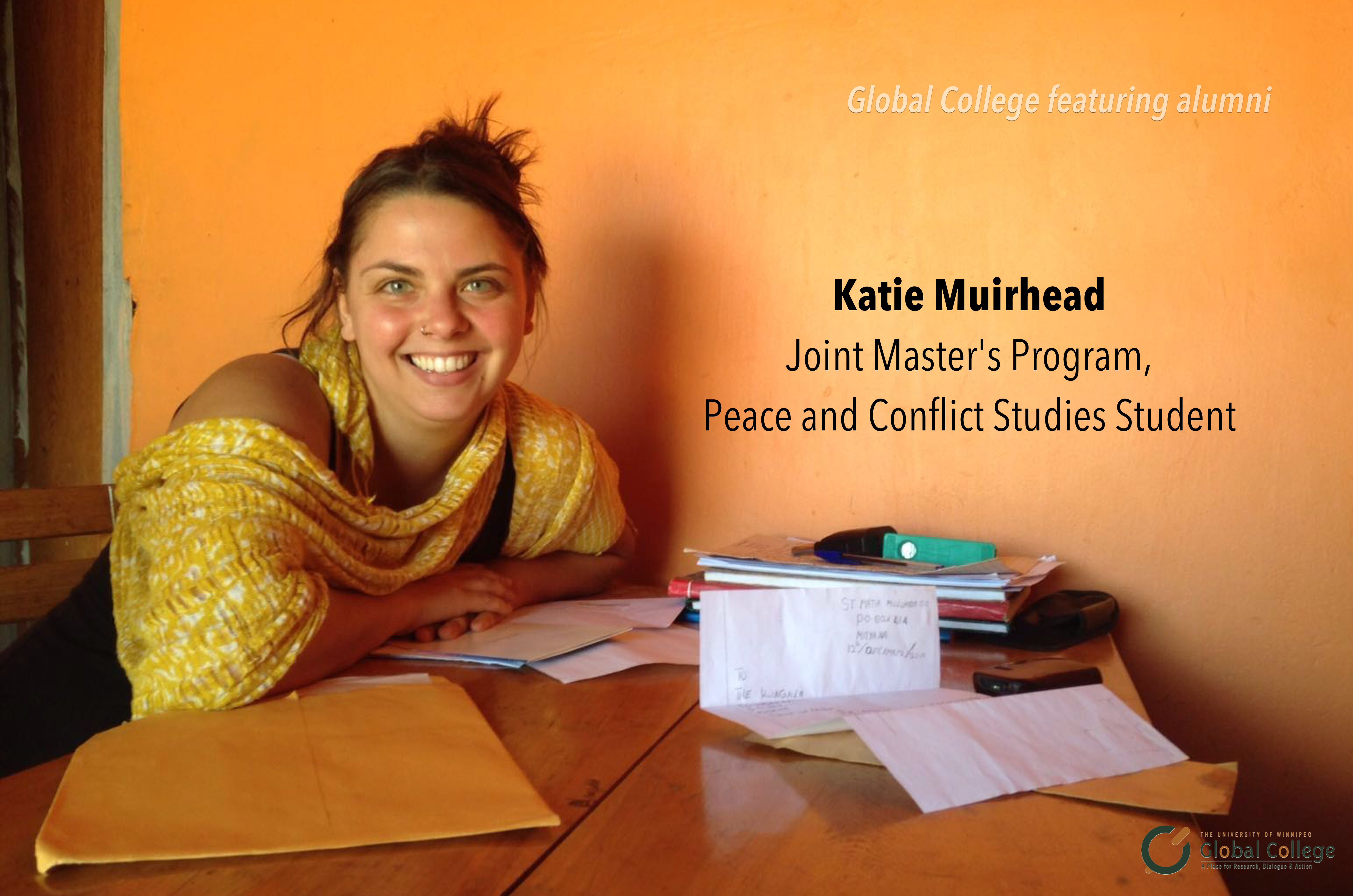 Katie Muirhead graduated from Global College in 2015 and is now pursuing a Master's degree at the University of Manitoba in the Joint Master's program in Peace and Conflict Studies.
Muirhead's fondest memory of her time at Global College is when she traveled to New York to attend the United Nations and Ottawa to visit the Department of Foreign Affairs, as part of a Study Tour facilitated and directed by Professor McPhedran.
Now Muirhead runs a non-profit organization in Uganda that focuses on sustainability and public health information. Her knowledge of participatory grassroots development, coupled with her interest in women's rights, has allowed for a lot of progress in developing programs that are appropriate and successful in the community.
Muirhead explains that her background in human rights is helpful in many ways. For example, "before the refugee crisis became mainstream news, I was familiar with many of the problems refugees were facing," she says. 
When it became a more popular issue in the last couple of years, Muirhead was able to help friends and family make sense of what was happening, and also offer a list of programs and resources they could access to learn more. Muirhead adds: "My family even sponsored a family from Syria!"
Muirhead insists "a human rights degree is so diverse – you will find a use for it everywhere you look."
When asked what message she would like to leave with students, Muirhead said, "No matter where you settle in the world, you are not far from someone or somewhere that has seen a major human rights violation occur and so it is important to learn how to navigate those situations. This upcoming generation will be narrating our future; if we have been on the wrong side of history, let's hope we get to the right side of the future."