Emerging Issues in Human Rights
BA in Human Rights
---
Emerging Issues in Human Rights (formerly known as Adventures in Global Citizenship) is a summer intensive course that introduces students to local and global human rights challenges and opportunities, and their implications for global citizenship. The course examines the voices, perspectives, and actions of individuals working for human rights – globally and locally, based in Manitoba. This 6 credit human rights intensive is a 'jump start' course for students entering university for the first time and provides an opportunity to get to know university life and university level academic requirements in a supportive learning environment where the 'first year' and 'upper year' students are learning from each other, as well as from the wide range of experts who lecture in this diverse course to focus on 'lived rights'.
The course is structured to strengthen skills in critical thinking and analysis, writing and oral presentations within a human rights framework, as a foundation for increasing student readiness and confidence in a range of post-secondary academic programs. Students from many departments are drawn to this course, including from Business, Criminal Justice, Education, and the Sciences.
This course is offered from August 7 – 17, 2018 in cooperation with the Canadian Museum for Human Rights and with scholarship support from Rotary 5550 World Peace Partners. A portion of this course will be taught in the museum with lectures by CMHR experts as guest faculty. The progression of topics in the course is designed to parallel the sequence of exhibits under development in the museum. Find out about scholarship opportunities here.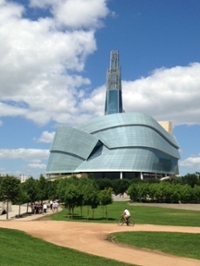 Classes in this intensive course start in our  'home room' at Global College, which is co-located with Menno Simons College at 520 Portage Avenue. As a field course, classes are also held in several locations – using the city as our campus. Due to the generosity of Rotary World Peace Partners 5550 and the Canadian Museum for Human Rights, financial awards are available to many students to offset the extra cost. 
Please click here to visit the Emerging Issues in Human Rights: Human Rights UniverCITY website.
---
Course Director
Marilou McPhedran (2017)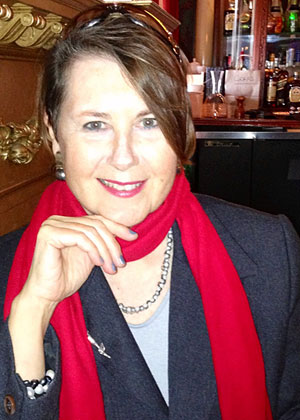 Marilou McPhedran is a human rights lawyer who served as the Principal (dean) of Global College in its founding years from 2008-2012 and currently teaches human rights at Global College.
For more info on Marilou McPhedran, please click here.
---
Darcy Ataman (2016)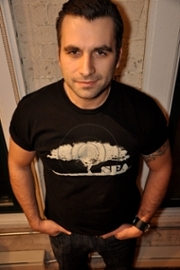 Darcy Ataman is the founder of Make Music Matter, and continues to serve as Chief Executive Officer. He is a producer of both music and film and a guest lecturer at the University of Winnipeg's Global College.
After graduating from the University of Manitoba with a BA in Psychology, Darcy embarked on a creative journey that led him to live and work in New York and Philadelphia. He was mentored by recording engineer Shelly Yakus (U2, John Lennon, Tom Petty) and since worked with countless artists from Levon Helm to DJ Jazzy Jeff receiving several Juno nominations. These successes propelled him to spearhead and produce the original Song for Africa CD single for the XVI International AIDS Conference in Toronto in 2006. As a filmmaker, Darcy produced documentaries in Kenya, Rwanda and Sudan.
Beyond the production of his documentaries and music projects, Darcy led efforts to build a primary school in the Masai Mara, supported two HIV clinics, and created a scholarship program in Kibera–Africa's largest slum. All of this was accomplished through Make Music Matter. Make Music Matter now works in Rwanda and in the Democratic Republic of the Congo employing its flagship Music Enrichment Program as a tool for education and rehabilitation.
---
Guest Lecturers
Armando Perla (2016)
Armando Perla is a researcher-curator at the Canadian Museum for Human Rights. He is also an adjunct professor and professional associate at the University of Winnipeg and the faculty of law of the University of Manitoba. Armando holds a Masters in International Human Rights Law (LLM) at Lund University and the Raoul Wallenberg Institute for Human Rights and Humanitarian Law in Sweden.  He also has a Bachelor of Laws from L'Université Laval in Quebec City (LLB).  Previously he attended law school in El Salvador where he co-founded a non-profit legal office. Armando has been with organizations such as the Manitoba Interfaith Immigration Council, Covenant House Guatemala, the Centre for Justice and Internal Law in Washington DC, and Lund University in Sweden. Armando was also a board member of Jus Humanis International in Lund, Sweden and he is currently a board member of OutWords, an LGBTTQ publication in Manitoba and Northern Ontario. Throughout the years, he has researched human rights topics such as the exploitation of children in Central America, racial discrimination, human rights education, trafficking and sexual slavery, immigration and refugees, children's rights, legal empowerment of the poor, Canadian legal history, etc. Armando conducted oral history interviews in Uganda, Thailand, Jordan and Sweden for his graduate research on children's rights.
---
Louise Simbandumwe (2016)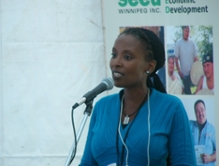 Louise Simbandumwe came to Canada as a refugee with her family in 1979 due to widespread massacres in Burundi. Louise has Bachelor's degree in Commerce from the University of Saskatchewan and a Masters in Comparative Social Research from Oxford University where she studied as a Rhodes Scholar. She currently works for SEED Winnipeg as the Director of Asset Building Programs. Louise's extensive volunteer commitments include Amnesty International, the Immigration Matters in Canada Coalition, the All Aboard Poverty Reduction and Social Inclusion Committee, the Families at Risk Refugee Sponsorship Committee and the Stop Violence Against Aboriginal Women and Girls Action Group. In 2012, she was presented with the Human Rights Commitment Award of Manitoba.
---
Art Miki (2016)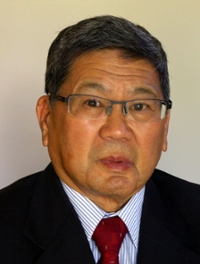 Art Miki has dedicated his life to promoting positive race relations, increasing awareness of human rights issues in Canada, and is an advisor to the Canadian Race Relations Foundation. As president of the National Association of Japanese Canadians, he led the negotiations to achieve a just redress settlement for Japanese Canadians interned during the Second World War. In 1991 Art received this country's highest recognition, the Order of Canada and in 1999 he accepted an Honorary Doctorate degree from the University of Winnipeg. He was Citizenship Judge for Manitoba and Saskatchewan from 1998 until 2008 and he is a guest instructor for the Faculty of Education and Global College at the University of Winnipeg.
---
David Newman (2016)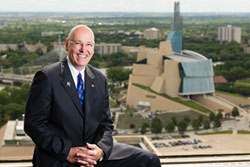 David Newman is the senior counsel to Pitblado LLP, and former managing partner and Chair of the predecessor firm. David serves as an advocate, negotiator, and dispute resolver. David serves as a facilitator of restorative justice processes and as an educator in the fields of peace, conflict resolution, and human rights. David has experience representing clients at all court levels including the Supreme Court of Canada as well as before numerous labour and other administrative tribunals. David served as a Member of the Legislative Assembly (MLA) (1995-1999) and as a Minister in the Manitoba Government (1997-1999) of Northern and Native Affairs, Energy and Mines, Community Economic Development Fund, and Manitoba Hydro. In 2012, David was awarded the Queen Elizabeth II Diamond Jubilee Medal in recognition of his significant contributions to Manitoba. David has a passion for the integration of peace, justice, and human rights practices within and amongst organizations.
---
Donald Benham (2016)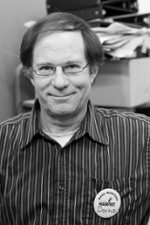 Donald Benham is the Director of Hunger and Poverty Awareness at Winnipeg Harvest. Donald has worked in journalism, public relations, post-secondary education and politics. As a journalist, he worked for the Winnipeg Tribune, the Winnipeg Sun, CBC Radio and CJOB. In public relations, he worked for the University of Winnipeg and as political staff for the Mayor of Winnipeg and the Prime Minister of Canada. Donald has taught courses in journalism and politics for the Red River College, the University of Winnipeg, and Canadian Mennonite University. He has been working for Winnipeg Harvest since 2007.
---
Eduardo Da Costa (2016)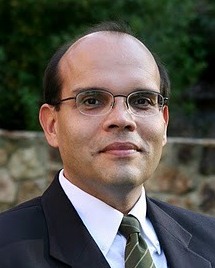 Eduardo da Costa is an economist, scholar, and development practitioner in the Brazilian Amazon rainforest. As the first Rotary Peace Fellow from the Brazilian Amazon region, and given his specific interest in the topics of sustainable development and peace, he was assigned by the Rotary Foundation to attend Duke University's Master of International Development Policy Program at the Duke/UNC Rotary Peace Center, in North Carolina.
Upon completion of the Rotary Peace Program in 2012, Eduardo returned to the Brazilian Amazon where he worked as Special Advisor to the Governor of the State of Pará, the second largest state in Brazil. In 2014, Eduardo was admitted to the PhD Program in Peace and Conflict Studies in the Arthur V. Mauro Centre for Peace and Justice at the University of Manitoba, Canada, where his research focuses on innovative approaches and strategies to ensure that voices, visions, and interests of indigenous peoples and local communities are incorporated into the planning, design, and implementation of development policies and large-scale infrastructure development projects.
Eduardo's academic interests focus on corporate social/environmental responsibility, conflict prevention, human rights, and the economic, social, and environmental dimensions of sustainable development in the Brazilian Amazon.
---
Philippe Jacques (2016)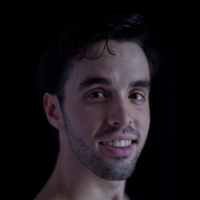 Originally from Ottawa, Philippe Jacques has been dancing since the age of 8, training in multiple forms and styles such as ballet, tap, jazz and hiphop. Wanting to further his movement capacities, Philippe auditioned for the Royal Winnipeg Ballet School in 2009. He was accepted into the Professional Division, where he intensively studied Classical Vaganova-based ballet, modern, contemporary and folkloric Spanish dance. In addition, the Professional School provided him with numerous successful opportunities to experiment in choreography and to perform in pieces by Balanchine and Forsythe. After graduating from the Professional School in 2012, Philippe continued his studies in the Royal Winnipeg Ballet School's Aspirant Program. During this time, he had the occasion to perform and tour internationally in company productions such as Twyla Tharp's The Princess and the Goblin, Moulin Rouge The Ballet, The Sleeping Beauty, and Romeo and Juliet. Philippe also continued to explore the realm of choreography, creating for his fellow Aspirants and for more independent projects, such as a site-specific piece in the Millennium Library. Philippe has additionally apprenticed stage-managed the Royal Winnipeg Ballet's Nutcracker, learning about the technical side of artistic productions. His desire to expand his knowledge in contemporary movement led him to participate in the Nederlands Danz Theatre Summer Program in Holland, in 2013. Throughout his career, Philippe has also taught dance and movement to all ages and levels of ability, his latest work being with individuals with intellectual disabilities. Furthermore, he has done outreach workshops with Art City in Winnipeg, which piqued his interest in social justice. Philippe is fluent in French and English.
---
Nadia Kidwai (2016)
Nadia was born and raised in Cardiff, Wales. After graduating from Oxford University with a B.A. and M.A. in Politics and History, she moved straight to Winnipeg in 2004. For the past decade, Nadia has worked across various sectors, each intersecting with her passion for working on issues related to diversity, multiculturalism, community development and capacity building, particularly within the newcomer community. She began working for several grassroots and non-profit organisations and then went on to work for the Government of Manitoba, Dept. of Multiculturalism and Immigration as a research consultant and speech writer. In 2011 she began working for CBC Manitoba as a journalist and continues to write Opinion Editorials for the Winnipeg Free Press. Nadia was the co-founder and program designer of the Canadian Muslim Leadership Institute (CMLI) and program manager for CMLI from 2012- 2014.
Currently Nadia is Chair of the Manitoba Women's Advisory Council, advising the Minister Responsible for the Status of Women on issues affecting women across the province. Nadia is the Program Coordinator e  for Next Up Winnipeg, a national leadership program for young people committed to social change and environmental justice. Nadia is also the Engagement and Events Coordinator for the Canadian Community Economic Development Network (CCEDNET).
Nadia is a council member of the Institute for International Women's Rights and council member of Immigration Partnership Winnipeg. She is the mother of 2 young boys and therefore well versed in Star Wars, Minecraft, Real Madrid and other equally important cultural phenomena.
---
Jay Baker (2016)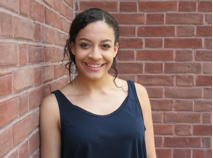 As the Project & Communications Coordinator for TakingITGlobal, Jay Baker supports outreach and engagement across a range of national and international projects and platforms.  She is responsible for the management and coordination of youth-focused programming and serves as website editor for SocialConnectedness.org.  She has spoken on panels with audiences including George Brown Social Enterprise and University of Winnipeg Human Rights course students and has delivered a workshop module at the Commission on the Status of Women Youth Forum at the UN.  Jay has also taken on a facilitation role with youth participants as part of TakingITGlobal's Media Making for Social Change e-course.  Jay holds a B.A. Hons. from Western University in Political Science and Sociology and completed her International Development Certificate at Humber College.  She also worked in Pearl Lagoon, Nicaragua as a facilitator in 2013.
---
Mirielle Lamontagne (2016)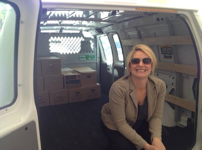 Mireille Lamontagne is an anthropologist/archaeologist/museologist who considers herself to be a generalist in most areas related to museum work, but a specialist in Interpretation, program development and North American Indigenous ethnography. She holds an Advanced B.A. in Anthropology from the University of Manitoba, and a graduate diploma in Cultural Resource Management, as well as a Professional Specialization in Cultural Sector Leadership, both from the University of Victoria, B.C.   She started her career in museums as a volunteer, then became employed as an Interpreter and program developer with The Manitoba Museum, moved on to become a programs officer and manager for the Government of Canada with Parks Canada and the Department of Canadian Heritage, advising the ministries on everything ranging from museums grants and contributions funding programs to archaeology, to the Aboriginal Peoples Programs. Mireille has been an award recipient for highest GPA in her field, for evaluation of cultural programs, for exemplary heritage conservation, and more recently for an online learning tool on human rights for schools. She began at the Canadian Museum for Human Rights in September 2012 as Manager of Education and Special Projects, and has recently taken on a new challenge as Manager of Advanced and Professional Programs to offer human rights development and training to adults, professionals and students pursuing graduate level education.
---
Dr. Kristi Kenyon (2016)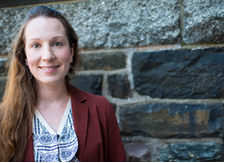 Dr. Kristi Kenyon is Assistant Professor in the human rights program at the University of Winnipeg. She comes to UWinnipeg having held post-doctoral fellowships in the Department of Political Science at Dalhousie University and the Centre for Human Rights in the Faculty of Law at the University of Pretoria in South Africa. The 2007 Trudeau scholar has worked in, on, and with civil society organizations for more than fifteen years in South East Asia, Southern Africa and Canada. Her current research focuses on human rights, civil society, health, development, and qualitative research with a regional emphasis on sub-Saharan Africa. She has a particular interest in HIV advocacy and in the ways culture shapes how we understand human rights.
Kenyon has worked for the Botswana Network on Ethics, Law and HIV/AIDS in Gaborone, Amnesty International in London and the Asian Institute for Development Communication in Kuala Lumpur. Kenyon has served on the board of local and international development organizations in Canada (World University Service of Canada) and Botswana (Thusano Lefatsheng Trust). She holds an MA in the Theory and Practice of Human Rights from the University of Essex (UK), and a PhD in Political Science (UBC).
---
Tolu Ilelaboye (2016)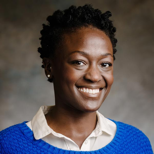 Tolu Ilelaboye oversees the Youth in Philanthropy, Summer Internship, and Emerging Leaders' Fellowship programs at the Winnipeg Foundation. She has worked at length with youth and in youth engagement as a volunteer with various organizations across the city including the Nigerian Association of Manitoba, Big Brothers Big Sisters of Winnipeg, Spence Neighbourhood Association, and in her previous role as a manager with the Boys and Girls Clubs of Winnipeg. In her role at The Winnipeg Foundation, she works closely with various high schools and community organizations in Winnipeg to offer programs and opportunities that encourage youth engagement in community development through building philanthropic and employment experiences for young people. As a graduate of the University of Winnipeg, she continues to attempt to change her environment and the lives of others, one at a time, by dedicating her time to benefit her community. She has involved herself with the Congress of Black Women of Manitoba and the Newcomers on the Move initiative. She was also nominated for a City of Winnipeg Youth Role Model award.
---
Clint Curle (2016)

Dr. Clint Curle is the Senior Advisor to the President on Stakeholder Relations at the Canadian Museum for Human Rights. Previously a professor at Carleton University's Law department, Clint taught graduate and undergraduate courses in Human Rights and Transnational Justice, with a focus on theories of human rights and research methodology. Clint formerly directed an international development NGO called World Hope, and has designed and supervised transitional justice and human rights enhancement projects in several African and eastern European countries. For eight years he served as a Methodist parish pastor, including a stint as volunteer chaplain at the Fort Saskatchewan Correctional Centre just north of Edmonton, Alberta. His research interests include the 20th century history of human rights, theories of human rights, Canadian contributions to the international human rights movement, and the interweaving of humanitarianism, criminalization and human rights. He has published two books on human rights: Humanité : John Humphrey's alternative account of human rights (UTP, 2007) and New Directions in Human Rights: The Augustana Distinguished Lectures 2007 (University of Alberta/Chester Ronning Centre, 2008). Clint's educational background includes a PhD (Political Science), MA (theology), MA (Legal Studies) and an LLB.
---
Laura Normand (2016)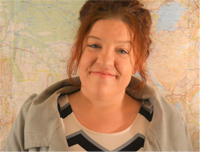 Laura Normand is currently the Results Measurement and Reporting Officer of the Canadian Foodgrains Bank, an international humanitarian assistance NGO that is headquartered in Winnipeg, Manitoba. Laura has a Bachelor of Arts degree in Conflict Resolution and International Development Studies from the University of Winnipeg and a Master of Arts degree in Peace and Conflict Studies from a joint-University of Manitoba and University of Winnipeg program. She has worked in the field of community-based and international development for over a decade, and her prior work experiences include working for the International Institute for Sustainable Development, the Whitefeather Forest Initiative in Pikangikum First Nation, and on an IDRC-funded coastal resource management research project in Koh Kong Province, Cambodia. Areas of expertise include Results-Based Management tools, integrating gender concerns across food security and humanitarian assistance programming, project planning and reporting, and data analysis.
---
Shamin Brown (2016)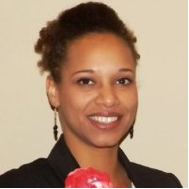 Shamin Brown is an art and story activist, registered social worker, poet, writer and survivor of sexual exploitation. She is also the author of I'm an addict: In Bits & Pieces. In October 2014, she received the Canadian Hero Inspiration Award from the Joy Smith Foundation for her work in raising awareness and facilitating healing of sexual exploitation. Through her humanitarian work, she covers issues affecting women and youth such as prostitution/sexual exploitation, addictions, violence, harm reduction, healthy relationships, and the like.
Her therapeutic spoken word workshops build shame resilience through the use of sharing circles, narrative therapy and creative writing, placing emphasis on self-reflection. For public education presentations, Shamin also provides training and development services and public education presentations.
Shamin has previously served as a Coalition Member at the Manitoba Coalition of Experiential women and Transgenders, a Coalition Member of Sexually Exploited Youth Community Coalition, Youth Peer Mentor at Klinic Community Health, Sage House Drop in Worker at Mount Caramel Clinic, Research Support and Training and Development Assistant, and working as an Educational Assistant with the Winnipeg School Division.
Currently, Shamin is working with the Winnipeg School Division as a Youth Justice Educational Assistant, where she is academically, socially and behaviorally supporting youth in transitioning from the justice system into community schools.
---
Jenifer Papararo (2016)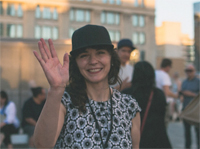 Jenifer Papararo is the Director of Artistic Programs at Plug Institute of Contemporary Art, Winnipeg, previously worked as the Curator at the Contemporary Art Gallery (CAG), Vancouver and the Program Director at Mercer Union, Toronto. She most recently curated Further Than I Can Throw A Stone, a group exhibition of film and video, featuring Jeremy Blake, John Bock, Cécile B. Evans, Erica Eyres, Dominique Gonzalez-Foerster and Tristan Bera, Lisa Jackson, Karrabing Film Collective, John Knight, Kelly Mark, and Erika Vogt. She launched a poster campaign by Rodney Graham; worked with Mike Nelson to exhibit two new works at the CAG and The Power Plant, Toronto; and co-edited a book on Frances Stark's My Best Thing, published by CAG, Walter Phillips Gallery, Banff and Koenig Books. She is a founding member of Instant Coffee, whose work has been exhibited at the Vancouver Art Gallery; the Toronto Sculpture Garden; the Yerba Buena Center, San Francisco; Subvision, Hamburg; Encuentro Internacional, Medellín; Sparwasser HQ, Berlin; the Americas Society, New York; and the 2nd Tirana International Biennial, Albania.
---
Michelle Owen (2016)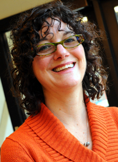 Michelle Owen is an Associate Professor in the Department of Sociology at the University of Winnipeg. A testament to her dedication is securing the implementation and success of the Bachelors in Disability Studies at The University of Winnipeg. Owen's work has helped establish UWinnipeg as a leader in this field of study. She continues to work towards advancing the understanding of disability in society that includes the study of disability as a social, scientific cultural historical and political construction.
She has contributed her knowledge as a member in professional organizations including the Canadian Disability Studies Association, DisAbled Women's Network and Canadian Centre on Disability Studies. Owen has received national recognition for her work including the Council of Canadians with Disabilities for her contribution to the Disability Rights Movement.
She is genuinely committed to improving society's understanding of disabilities, and working with colleagues to improve the teaching program to account for relevant issues that arise in this field. Owen is an accomplished and dedicated educator and well respected in her field. Currently, she is serving as a Professor in Women's and Gender Studies and Coordinator of Disability Services at the University of Winnipeg.
---
Jorge Requena (2016)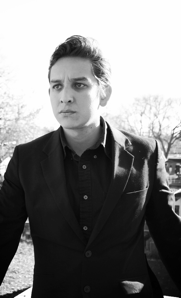 Jorge Requena is an award-winning filmmaker and musician living in Winnipeg where his creativity has found terrific inspiration. Before completing a BA in film studies, several of his short films were short listed and awarded in Small Festivals. In 2008, after receiving the CFTPA mentorship award, he focused in the documentary format. His documentary Frostbite, received a grant from the Emerging Filmmakers Fund with OMNI TV and ROGERS. Jorge has played a key role in projects for Omni, Cooking Channel, Food Network, Discovery Channel, Super Channel, CBC, Hallmark Network, and Universal Pictures.
Jorge has directed 16 short films that have played at various festivals as well as a dozen music videos. His 30 minute TV documentary Graffiti Stories, created for MTS Stories From Home [Manitoba Broadcaster], was the first film produced under the Prairie Boy Productions banner and was nominated for the Canadian Screen Awards 2015 Diversity Award and won the Award of Excellence in Filmmaking at the 2015 Canada International Film Festival.
Jorge is also currently working on several experimental shorts and the final strokes for his graphic novel "The Mariachi Ghost". His band inspired by the book recently won a Western Canadian Music award [2015] and is slated to tour internationally.
---
Paul Chartrand (2016)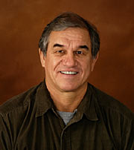 Paul Chartrand, IPC, of Canada's Indigenous Bar Association, is a retired Professor of Law specializing in international, comparative and domestic law and policy respecting indigenous people, and a member of the Manitoba Bar. He lives in his home community of St Laurent, the historic Métis community along Lake Manitoba. He graduated from Manitoba Teachers' College in 1964, obtained a Bachelor of Arts in Canadian history at the University of Winnipeg and graduated from the Queensland University of Technology law school and the University of Saskatchewan College of Law. After moving to Australia in 1974, he studied and taught law, returning to Canada in 1982.
His numerous publications on law and policy include the seminal book Manitoba's Métis Settlement Scheme of 1870 (Saskatoon, U of Saskatchewan Native Law Centre, 1991) on the great dispossession of the Métis lands and Who Are Canada's Aboriginal Peoples? (Purich Publishing 2002) He has held teaching and other academic appointments at universities in Australia, Canada, Aotearoa/New Zealand, and the United States. He has advised indigenous organisations at the local, national and international level, including participation over 28 years in the process leading to the adoption in 2007 of the United Nations Declaration on the Rights of Indigenous Peoples, and also in the process leading to the recent adoption of the OAS Declaration on the Rights of Indigenous Peoples.
Among his administrative appointments, he was the first President and CEO of the Institute on Indigenous Government in B.C. and head of the department of native studies at the University of Manitoba. He has served as a commissioner on the Royal Commission on Aboriginal Peoples, as a commissioner on Manitoba's Aboriginal Justice Implementation Commission, and as a founding member of the board of directors of the Aboriginal Healing Foundation.
Chartrand has been inducted into the Manitoba Baseball Hall of Fame and the Saskatoon Sports Hall of Fame. He is now a great-grandfather who enjoys the game of golf in the short Manitoba summers.
---
David Matas (2016)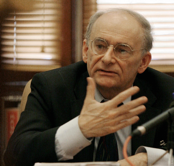 David Matas is an international human rights lawyer who has dedicated his career to combating injustices, based in Winnipeg, Manitoba. He has practiced law for 43 years and, for the past 38 years, has served as a refugee and human rights lawyer and advocate as well as the first immigration lawyer in Canada. Over the course of his career, he has argued 22 human rights cases in the Supreme Court of Canada. Matas also worked in politics, running for public office three times between 1979 and 1984. The author of several novels and manuscripts, one of his releases Bloody Harvest: The killing of Falun Gong for their Organs reveals the shocking truth David Matas and David Kilgour uncovered in a 2006 investigative report into the practitioners of Falun Gong who have "disappeared" by the thousands to supply organs for the organ transplant services provided to foreigners. Matas has been an active member of Amnesty International, Human Rights Watch, B'nai Brith, the International Commission of Jurists and the International Helsinki Human Rights Federation. The Government of Canada has appointed him to many Canadian delegations at international meetings, including the United Nations General Assembly and the United Nations Conference on an International Criminal Court. Among his several awards and honours is an appointment to the Order of Canada in 2009 and a Nobel Peace Prize Nomination with David Kilgour in 2010. His latest publication, released in 2015, is a reflection of his life titled Why Did You Do That?:The Autobiography of a Human Rights Advocate. At the age of 72, he travels tirelessly to further combat global injustices.
---
Karine Duhamel (2016)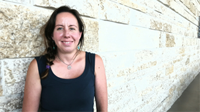 Dr. Karine Duhamel is the Researcher-Curator for Indigenous Content at the Canadian Museum for Human Rights, having joined the CMHR team in February of 2016. She is also an adjunct professor at the University of Winnipeg where she teaches courses about the history of residential schools and the administration of Indigenous peoples in the 19th and 20th century.  Karine holds an Advanced Bachelor of Arts in History and Political Science from Mount Allison University, a Bachelor of Education from Lakehead University, as well as a Master's degree and a Doctorate from the University of Manitoba. Her doctoral research focused on the development of Indigenous politics in Canada and in the United States after World War II. Other research has focused on treaty and constitutional federalism in Canada. Prior to working at the CMHR, Dr. Duhamel worked in program administration within the not-for-profit sector, as adjunct professor, and as a public school teacher. In addition, she has worked for over 10 years as a professional researcher and consultant for various Winnipeg law firms, specializing in Aboriginal and treaty law and First Nations community development. Karine is Métis and has deep roots in Manitoba and in northern Ontario. She is currently working on a book project that focuses on the Métis experience in residential and day schools.
---
Alana Lajoie-O'Malley (2016)

Alana Lajoie-O'Malley is the Director of the Campus Sustainability Office at the University of Winnipeg. She is also a yoga practitioner and teacher. Alana has worked as a researcher in the departments of History and Physics and as a Teaching Assistant in the department of Politics at the University of Winnipeg. Alana holds a BSc in Physics and a BA(Hons.) entitled Science as a Catalyst for Social Change from the University of Winnipeg, a program she designed combining the study of History, Physics and Politics. She also holds a Master's in South Asian Studies from Oxford University, where she focused her studies on Sanskrit, the history and philosophy of yoga, and the history of mathematical astronomy in India.
---
Lise Pinkos (2016)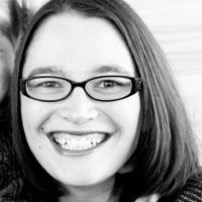 Lise Pinkos is currently serving as the Manager of Education Programs at the Canadian Museum for Human Rights. She holds a Bachelor of Arts in Psychology and French and is finishing her Masters in Human Rights Education from Université de Saint-Boniface. Previously, she has worked as a Special Events Coordinator with Parks Canada and a Communications Advisor with Canadian Heritage. Before coming into her current position at the Canadian Museum for Human Rights, Lise was Public Engagement and Communications Advisor and Assistant Manager of Learning for the museum.
---
Ali Saeed (2016)

Chair, Solidarity Committee of Ethiopian Political Prisoners
Ali Saeed was imprisoned and tortured in his homeland of Ethiopia and in Somalia for promoting freedom of speech and the emancipation of women. After Amnesty International and the United Nations campaigned for his freedom, Saeed was released in 1984 and came to Winnipeg as a refugee. He now volunteers much of his time sponsoring refugees and working to free political prisoners in Ethiopia. In 2009, he was presented with the Human Rights Commitment Award of Manitoba. His story is featured in the CMHR's 'Breaking the Silence' gallery.
---
Shahina Siddiqui (2015)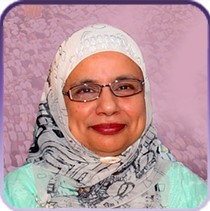 Shahina Siddiqui is a paraprofessional in the field of social work and counseling. She has B.A. from St Joseph's College University of Karachi with major in English honours and philosophy. She immigrated to Canada in 1976 with her family. 
She is the founding member and has served as the Executive Director for Islamic Social Services Association (ISSA) USA and Canada from 1999 to 2003 and is currently serving as the president and volunteer executive director of Islamic Social Services Association Inc (ISSA) Canada.
Shahina's expertise and her volunteer work is frequently profiled and recognized in many magazines, newspapers, books and awards. Shahina has received many awards among them -  YMCA-YWCA (Winnipeg) 'Peace Medal 2002' for her work since September 11 in fostering understanding between Muslims and other religious and cultural groups in Winnipeg.   In 2010 she was recognized for her life's struggle for justice and was awarded the Grass Roots Women of Manitoba Award in 2010 in recognition of her social justice activism.   In 2013 she was awarded the Queen Elizabeth Diamond Jubilee Medal for her contributions to Canada.
She is one of the founding members of AlHijra Islamic School and has served on its board of director from 1996 to 2005. She has also served many years on different boards such as the Social Planning Council Winnipeg and the City of Winnipeg anti-racism committee.
Shahina has published multitude of articles on Islam and social issues which have been published locally, nationally and internationally. She has been helping Muslims in North America for over 20 years as a speaker, spiritual counselor, educator and social activist.
---
Albert McLeod (2015)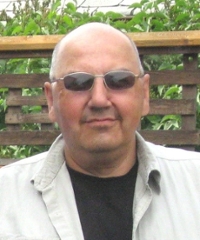 Albert McLeod is a Status Indian with ancestry from Nisichawaysihk Cree Nation and the community of Norway House in northern Manitoba. He was a founder of the Manitoba Aboriginal AIDS Task Force where he was employed as the Program Manager from 1991-2001. Albert has over twenty years of experience as a human-rights activist and is one of the directors of the Two-Spirited People of Manitoba in Winnipeg. He is currently a free-lance educator specializing in Aboriginal cultural reclamation, textile art, and community development. www.twospiritmanitoba.ca  
---
Dr. Ian Mauro (2015)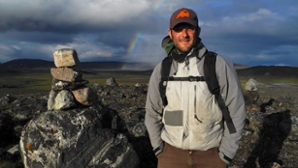 Dr. Ian Mauro is an Associate Professor in the Department of Geography at the University of Winnipeg. As both a community-based researcher and renowned filmmaker, Mauro is a pioneer of multi-media methodologies, scholarship and education. He uses participatory video to collect, communicate and conserve local and indigenous knowledge, an approach that allows people who live on the land to tell their own stories, in their own language, and within the landscapes where their knowledge has been generated. He was awarded an "Apple Distinguished Educator" award for his approach in 2011.
He holds a BSc in Environmental Science and PhD in Geography, from University of Manitoba, and was a SSHRC Postdoctoral fellow in Ethnoecology at the University of Victoria. He previously held a Canada Research Chair in Human Dimensions of Environmental Change at Mount Allison University. His work addresses the significant alteration of global ecosystems due to growing worldwide demand for resources, exacerbated by population and trade, and global climate change, as well as the socio-political change required to achieve an ecologically sustainable human future.
His films - focused on genetically modified crops, food security, energy and climate change - have been translated into numerous languages and screened globally at academic conferences, film festivals and venues such as the United Nations, Smithsonian Institution, National Geographic and the Royal Ontario Museum. His films have received extensive national and international news coverage including CBC's The National, Power and Politics and The Current and have been viewed online millions of times.
He co-directed Qapirangajuq: Inuit Knowledge and Climate Change (www.isuma.tv/ikcc) - the world's first Inuktitut language film on this topic - with acclaimed Inuk filmmaker Zacharias Kunuk and they continue to collaborate on projects focused on industrial development in the Canadian Arctic. Mauro's research documentary, Climate Change in Atlantic Canada, was recently toured across Canada with Dr. David Suzuki, screened for thousands of Canadians, with the events as fundraisers for local environmental groups. Mauro is developing his third climate change documentary, focused on British Columbia, and will be touring the film in that region with Suzuki in June 2015.
---
Jason Bone (2015)
Jason Bone is completing a Master of Arts (Native Studies) degree at the University of Manitoba under the advisement of Dr. Niigaanwewindam James Sinclair. He previously completed a Bachelor of Arts degree in Indigenous Governance from the University of Winnipeg in 2013. In addition, as part of a joint program in Indigenous Governance between the University of Winnipeg and Red River College, Jason completed an Aboriginal Self-Government Administration diploma in 2011. His current research delves into Anishinaabe cosmology and in particular, traditional stories (aadizookaanan, singular aadizookaan) told by the Anishinaabeg.  Jason is from Giizhigoowining (Keeseekoowenin) in Treaty Two territory. His late mother Florence Bone, attended Sandy Bay residential school and Jason himself, attended St. Michael's College in Duck Lake Saskatchewan, and White Calf Collegiate in Lebret Saskatchewan. They were the last two residential schools to close in the 1990s.
---
Nicole Courrier (2015)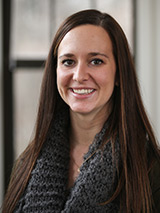 Nicole is a Métis student in her second year in the U of M's Archival Studies program. She has studied Aboriginal rights, attended the TRC's Alberta National Event in Edmonton, and is enrolled in the Critical Conversations: Truth and Reconciliation class offered by the Centre for Human Rights Research at the U of M. Nicole has recently completed an internship at the National Records of Scotland in Edinburgh. She is struck with the "abundance" of documents that make up the NCTR collection. "It's almost overwhelming."
---
Emily Grafton (2014)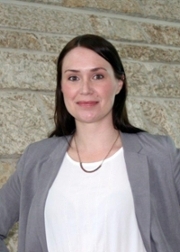 Emily Grafton is the Research-Curator of Indigenous Content at the Canadian Museum for Human Rights. Emily is also a PhD candidate in Native Studies at the University of Manitoba. Her doctoral thesis is concerned with colonialism and Canadian federalism, specifically as it relates to federal and provincial jurisdictional responsibilities in the realm of First Nations' reserve communities.

Emily has worked as a researcher and consultant for a variety of organizations, including the provincial government, non-governmental agencies, and in several academic capacities. Of note, she has worked with the Assembly of Manitoba Chiefs, the Manitoba First Nations Education Resource Centre, taught introductory Native Studies at the University of Manitoba, and held a research fellowship at the Newberry's Consortium in American Indian Studies, Chicago, IL. She is Métis and grew up in Winnipeg, Manitoba.
---