2017 CIFAR Azrieli Global Scholar
Global College
---
Global College Professor Kristi Kenyon named 2017 CIFAR Azrieli Global Scholar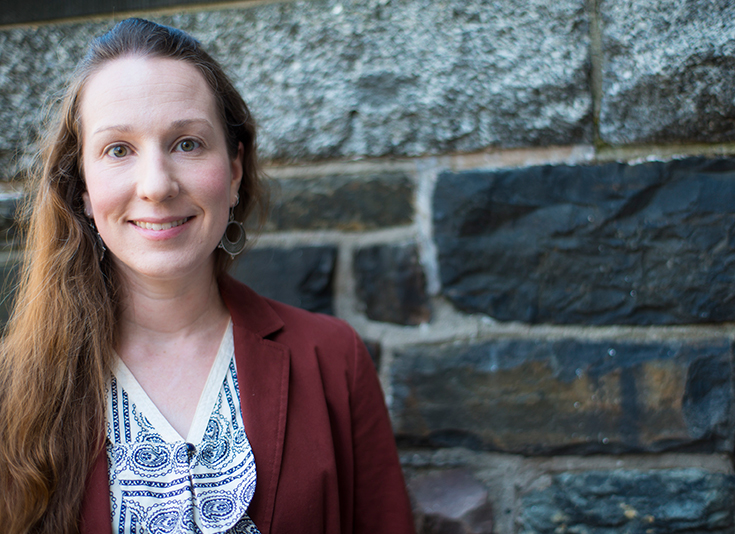 Dr. Kristi Kenyon,  photo credit, Josh Boyter/Numbers Station Charlie
Global College's newest faculty member, Dr. Kristi Kenyon, has been selected as a 2017 Canadian Institute for Advanced Research (CIFAR) Azrieli Global Scholar. She is one of fifteen early career researchers from around the world to be chosen.
Kenyon came to the Global College in the summer of 2016. "The opportunities and flexibility that Global College provides has enabled me to tackle questions that are at disciplinary intersections and take on projects that blur the line between research and teaching. It's so rare and fortunate to be somewhere that is explicitly interdisciplinary and that truly values engagement in the classroom and beyond. These values mirror CIFAR's emphasis on public engagement and interdisciplinary research," she says.
The CIFAR Azrieli Global Scholars program provides funding for and otherwise supports early-career researchers by connecting them with field experts, and building research networks. Each Global Scholar receives $100,000 in research support.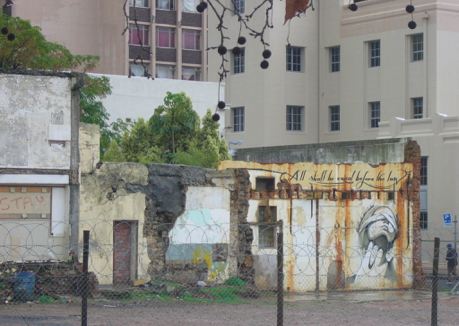 ---
Photo credit: Kristi Kenyon (this is an image that to many South African human rights activists represented how they understand human rights)
Dr. Kenyon's research focuses on questions of social well-being and belonging and examines how civil society actors mobilize around human rights, health and development goals in sub-Saharan Africa. Dr. Kenyon's first book (coming next month) examines the spread of rights-based language used by African HIV advocacy groups.