Talk to a Recruiter
Future Students
---
Hello from Team Recruitment!
We are happy to answer your questions about becoming a UWinnipeg student.
Please contact us at
204.786.9844 or
welcome@uwinnipeg.ca
---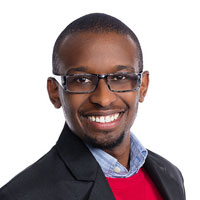 Alex Gachanja - Student Recruitment Coordinator
Born and raised in Nairobi, Kenya I came to Canada to pursue my university education. Beginning at Trent University in Ontario, I moved to The University of Winnipeg where I graduated with a Bachelor of Business Administration ('08) and a Bachelor of Arts in Conflict Resolution ('12). As a student I enjoyed the small class sizes, student-professor interaction, mentorship, and quality of teaching at the University. I also took advantage of the many opportunities for experiential learning available at UWinnipeg such as attending conferences in Toronto and Montreal as well as getting involved with the Institute for Community Peace building through Menno Simons College. 
Living and working in downtown Winnipeg has provided me access to an amazing community, great entertainment, good food, as well as wonderful attractions such as the Manitoba Museum, Exchange District, and the Canadian Museum for Human Rights.

The University of Winnipeg has been instrumental in both my academic and personal growth. Outside of work I'm an avid sports fan (soccer, basketball and hockey), love to travel, cook, the outdoors, and music!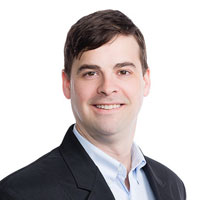 David Garvey, Student Recruitment and Communications Officer
 I attended The University of Winnipeg after first playing in local bands and getting a taste for travel. After graduating with a double major in English and History, I moved to Thailand to work as an English teacher. After that, I taught classes in Qatar and Abu Dhabi, before starting work as a writer and editor, also in the United Arab Emirates.
I enjoyed my studies at The University of Winnipeg, and learned firsthand the importance of getting to know your professors - it's key to really understanding the subject you're studying. It's a pleasure to be working here at UWinnipeg, meeting future students who are about to embark on their own educational journeys. After hours, I'll probably be golfing or playing hockey.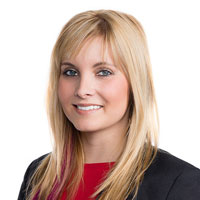 Ashley Dunlop – Student Recruitment Director
Born in Winnipeg, I'm a graduate of the United World College in New Mexico and the University of Toronto and have also studied at the University of Winnipeg, Ryerson University and George Brown College. I have an Honours Bachelor of Arts in International Development and Geography.
I appreciate the broad education and diverse opportunities that studying the arts has given me. I've worked as a research assistant with the government of Manitoba, a project manager at the career and post-secondary planning website Career Cruising, and as a fashion and lifestyle publicist. I've recently moved back to Winnipeg from Toronto and I'm excited to introduce future students to The University of Winnipeg and help them find their fit here.
In my spare time I love travelling, theatre and the arts, and reacquainting myself with all the great things Winnipeg has to offer.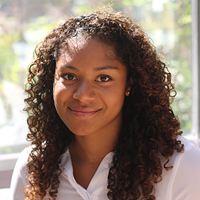 Nadia Paul - Student Recruitment Officer
Born and raised in Winnipeg as a first generation Canadian, I began my understanding of the importance of education from an early age. I graduated from The University of Winnipeg with a Bachelor of Arts in International Development Studies in 2013.
In addition to my education, I have always found myself working in 'people centered' organizations, which allowed me to alleviate barriers and support people on their educational journeys. Becoming a Student Recruitment Officer was the perfect fit for me!
UWinnipeg has given me incredible opportunities, such as spending my international practicum in Kenya, where I learned valuable practical skills and made so many wonderful friends along the way. I am grateful for the experiences I've had and am thrilled to help pass some of those onto others.
Outside of work I love travelling, experiencing other cultures (especially their food), spending time with my family and drawing.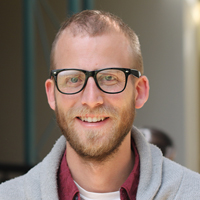 Matt Shantz - Student Recruitment Officer
Born in Toronto, raised in Kitchener, and lived in St. Catharines during high school, I moved from Ontario to Manitoba to pursue my Honours Bachelor of Arts in Youth Leadership at Providence College. I have since begun work on my Masters of Arts in Counselling, while also enjoying working in Student Development and Admissions/Recruitment.
I love working at The University of Winnipeg as I have experienced firsthand and seen in others the way education can impact a life. Education presents us with ideas and thoughts that we would not have encountered otherwise, and challenges each person to think beyond themselves. This is even more so the case when it comes to studying in small class environment like the one we offer at The University of Winnipeg.
Outside of work I am an avid sports fan in every sense of the word, I experiment as an amateur basketball blogger, and I love to find opportunities to travel and explore the world around me.