Talal Halabi
Experts Guide
---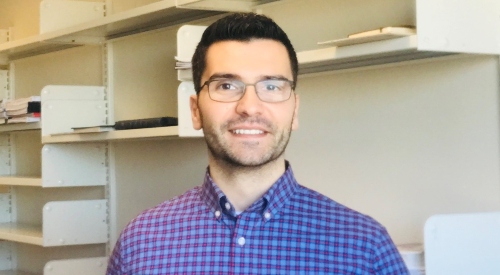 Contact Information
Talal Halabi
Assistant Professor
Department:
Applied Computer Science
Fields:
Computer Engineering
Technology
Areas of Expertise:
Computer Science and Engineering
Cybersecurity
Research
Teaching
Languages Spoken:
English
French
Arabic (Levantine)
Available To:
Appear on radio or TV
Appear as a public speaker
Provide comment to media
Write articles
Discuss research with industry, government, and others
About:
Talal Halabi is an assistant professor in the Department of Applied Computer Science at The University of Winnipeg. Before that, he served as a postdoctoral fellow at Queen's University in Kingston. Halabi received his Ph.D. in Computer and Software Engineering in 2018 from École Polytechnique de Montréal.
His current research activities are focused on cybersecurity, network security, security evaluation, cloud computing security, risk assessment, data-driven security, trust management, and security of cyber-physical systems and Internet of things. His methodologies involve operations research, algorithm design, machine learning, and game and decision theories.
Media and Research Expert