Talal Halabi
Experts Guide
---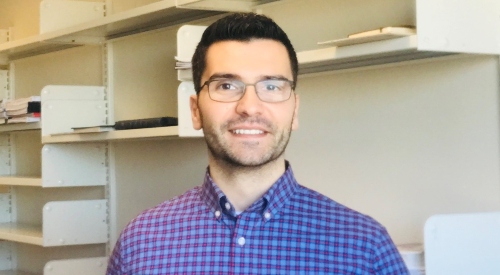 Contact Information
My Research
Talal Halabi
Assistant Professor
Department:
Applied Computer Science
Fields:
Computer Engineering
Cybersecurity
Technology
Areas of Expertise:
Cloud Computing
Computer Systems
Cyber-Physical Systems (CPS)
Information Security
Internet of Things (IoT)
Languages Spoken:
English
French
Arabic (Levantine)
Available To:
Appear on radio or TV
Appear as a public speaker
Provide comment to media
Write articles
Discuss research with industry, government, and others
About:
Talal Halabi has been an Assistant Professor in the Department of Applied Computer Science at The University of Winnipeg since 2019.
Previous to that, he served as a Postdoctoral Fellow at the School of Computing at Queen's University as a member of the Queen's Reliable Software Technology research group. He received his Ph.D. in Computer Engineering in 2018 from École Polytechnique de Montréal at Université de Montréal, has a M.Res. degree in Telecommunication Networks, and a M.Sc. in Electrical and Electronic Engineering from the Lebanese University.
He is a registered engineer with the Ordre des ingénieurs du Québec, has published peer-reviewed research papers extensively, and led many high-impact research projects in cybersecurity while collaborating with several Canadian universities, such as McGill University, Université de Montréal, Queen's University, and Ryerson University.
Media and Research Expert