Shailly Varma Shrivastav
Experts Guide
---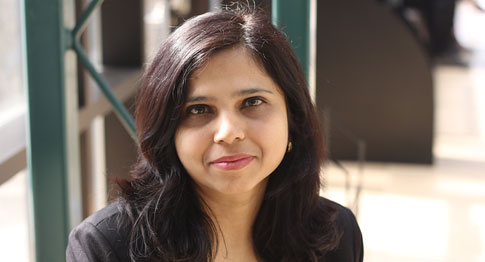 Contact Information
Shailly Varma Shrivastav
Assistant Professor
Fields:
Areas of Expertise:
Cancer
Cell biology
Developmental Biology
Head and neck cancer
Signaling
Languages Spoken:
Available To:
Appear on radio or TV
Appear as a public speaker
Provide comment to media
Write articles
Discuss research with industry, government, and others
About:
Dr. Shailly Varma Shrivastav is an assistant professor in The University of Winnipeg's Department of Biology. She holds a MSc and PhD in biochemistry and during her PhD studies she developed biosensors for the detection of hydrogen peroxide.
Varma Shrivastav has also worked as a postdoctoral fellow at Lund University and University of Saskatchewan.
Presently, she is studying proteins that are abrogated in cancer, in specific protein kinase B and mammalian target of rapamycin. The overreaching goal of her research is to identify whether these molecules can serve as diagnostic and prognostic markers.
Media and Research Expert