Jobb Arnold
Assistant Professor
---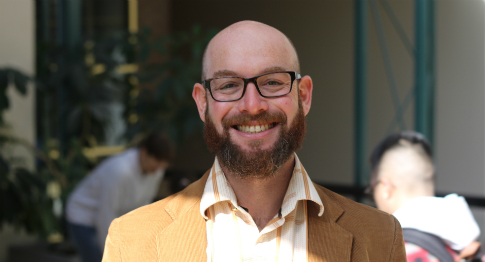 Contact Information
Department:
Conflict Resolution Studies
Fields:
Canada
Climate Change
Energy / Fuel Sources
Environmental Politics
Human Relationships
Human Rights
International Affairs / Geopolitics
Justice
Philosophy / Ethics
Social / Personality
Urban Planning / Community Planning
Social Movements
Areas of Expertise:
Community Reconciliation
Creative Peace-building
Critical Policy Analysis
Experiential Education
Inter-Cultural Collaboration
Pipeline Politics
Resource Conflict
Social Theory
Languages Spoken:
Available To:
Appear on radio or TV
Appear as a public speaker
Provide comment to media
Write articles
Discuss research with industry, government, and others
About:
Dr. Jobb Arnold joined the Department of Conflict Resolution Studies in 2015. He holds a PhD in Cultural Studies from Queen's University and an MA in Social Psychology from The University of British Columbia. His research interests include: cultural dimensions of conflict and reconciliation, community building practices, decolonization, social movement strategies; and genocide, ecocide and social planning for adaptation to climate change.
Arnold has worked extensively in both Rwanda and Northern Ireland conducting critical policy analysis and working alongside local-level post-conflict community projects. His current projects focus on the emotional, logistical and political dynamics involved in collaborations between Indigenous, Settler and Migrant groups engaged in social change work in Canada.
Media and Research Expert