---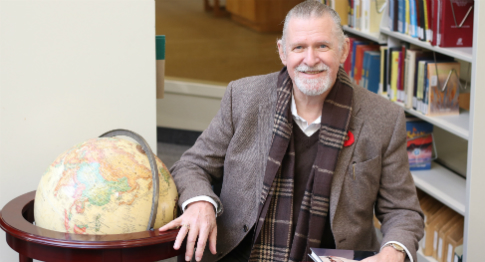 Contact Information
Department:
Theology/Global College
Fields:
Demographics
Ethics
Human Relationships
Human Rights
International Affairs / Geopolitics
Religion
Science and Religion
Theology
Areas of Expertise:
Church Relations
Inter Religious Dialogue
International Religious Diplomacy
Science and Religion
Theological Issue
Languages Spoken:
Available To:
Appear on radio or TV
Appear as a public speaker
Provide comment to media
Write articles
About:
Reverend Dr. James Christie is Professor of Dialogue Theology and Director of the Ridd Institute for Religion and Global Policy at The University of Winnipeg's Global College. He is Past President of the Canadian Council of Churches, and a planner, presenter and participant at Global Interfaith Summits since 2007.
He publishes regularly in a variety of media, and is a North American Award winning essayist. He is a sought after speaker on issues of religion, global politics and the intersection of science and religion. Dr. Christie is an internationalist, who has served 17 years as the Chair of the Institute for Global Policy based in New York and the Hague. Dr. Christie is profiled in Canadian Who's Who.
Media and Research Expert