Christopher Henry
Experts Guide
---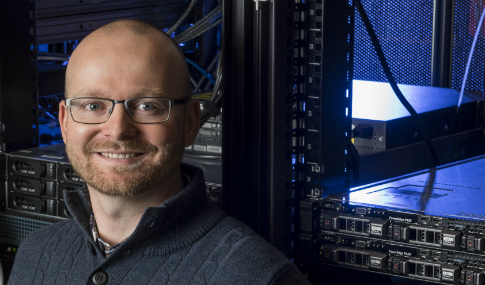 Contact Information
My Academic Page
Christopher Henry
Associate Professor
Department:
Applied Computer Science
Fields:
Areas of Expertise:
Graphics Processing Unit
High Peformance Computing
Image Analysis
Nearness
Near Sets
Parallel Processing
Proximity Spaces
Rough Sets
Similarity Measures
Languages Spoken:
Available To:
Appear on radio or TV
Appear as a public speaker
Provide comment to media
Discuss research with industry, government, and others
About:
Dr. Christopher Henry is an associate professor in the Department of Applied Computer Science at The University of Winnipeg. He obtained his PhD from the University of Manitoba while studying in the Computational Intelligence Laboratory in the Department of Electrical and Computer Engineering.
The focus of Henry's work is establishing theoretical frameworks for modeling human perception in applications that reproduce the human ability to make feature-based comparisons. His research is a formal and systematic process for considering and comparing neighbourhoods of points in the context of descriptively near sets, rough sets, and descriptive proximity spaces for solving practical image analysis problems.
He has also worked in areas of machine learning, and recently started investigating the union of descriptive topological and proximity spaces to deep learning neural networks. Since 2010, Henry has been using Graphics Processing Units (GPUs) to accelerate his research applications, and he was instrumental in acquiring the NVIDIA GPU Education Center designation for UWinnipeg in January 2014.
He has published 16 papers in refereed journals, 10 papers in refereed conferences, and two referred book chapters. Henry is a registered Professional Engineer in Manitoba.
Media and Research Expert
My Headlines