Courses not to miss!
ENV/BIOL-2401 Field Skills Camp
After long and ardous work in completing and complying with all provincial regulations to keep everyone safe at this state of the pandemic, ESS is proud to announce that the ENV/BIOL- 2401 course will be taking place this 2020-21 spring/summer session.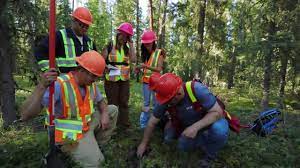 Students will be traveling daily to the camp this year and it will take place in August 2021.  Some details are provided in Webadvisor.
It is the hope of the department that the course will be able now to return to its regular rotation, thus also indicating a successful return to normal operations at home and worldwide.
We look forward to our students enjoying the camp while obtaining the required instruction for their careers in the Forestry Industry.