Writer in Residence
English
---
Méira Cook will be our Carol Shields Writer in Residence for 2018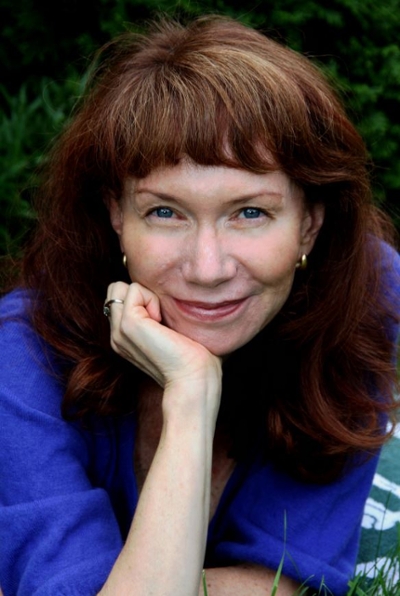 Méira Cook was born in Johannesburg and worked as a journalist in South Africa. Since coming to Canada, she has published five books of poetry, two collections of essays, and two novels, with a third novel forthcoming in October 2017. She holds a PhD in Canadian literature from the University of Manitoba.
She has won the CBC Literary Award for poetry, the Walrus Prize for poetry, and the McNally Robinson Manitoba Book of the Year Award.
Méira will be with us for four weeks in Winter term (two weeks either side of Mid-Term Break: the weeks of Feb. 5, Feb. 12, Feb. 26, and March 5).
Everyone is invited to welcome Méira at her inaugural reading on Wednesday January 31, at 12:30 in room 2M70 (second floor of Manitoba Hall). Coffee, tea and cookies will be served.
On Thursday February 15th at 7:00 p.m. please join us in room 2M70 for Méira Cook's presentation of the Carol Shields Distinguished Lecture for 2018: "Fin in the Water: An Only Slightly Dangerous Glimpse Beneath the Surface."  Refreshments will be served, cash bar.
In January, we will post an email address for Méira: her consultations are free and open to the public. Everyone is invited to contact her by email as of January 31st.
Books by Méira Cook:
Poetry: A Fine Grammar of Bones, Toward a Catalogue of Falling, Slovenly Love, A Walker in the City, and Monologue Dogs.
Novels: The House on Sugarbush Road, Nightwatching, and Once More with Feeling (Fall 2017, Anansi Press).
Essays: Writing Lovers: Reading Canadian Love Poetry by Women, and Field Marks: The Poetry of Don McKay. 
Here is what Catherine Hunter writes about Méira Cook's collection of poetry, Monologue Dogs:
Readers, if you have not yet ventured beyond the double-dog dare of this book's cover, I bid you, enter. It's like a tour through a dream-like library that threads itself through the gaps in your own reading history. All of the poems are excellent and most are brilliant—and no poetry reader should risk missing out on what is one of the best poems ever, and I mean ever: "Five Act Iscariot," a heart-breaking, mind-expanding, gospel-defying exploration of love, executed in flawless, and beautifully subtle, sonnet form. I can't talk about it right now, but read it. Read the whole book and see how many echoes and half-echoes sound through your head and heart. Enjoy.
(Catherine Hunter's appreciation of Méira Cook's Monologue Dogs is on the Brick Books website: Celebration of Canadian Poetry, August 26, 2016.)
https://www.brickbooks.ca/week-87-meira-cook-presented-by-catherine-hunter/
The Carol Shields Writer-in-Residence Program at the University of Winnipeg was made possible by a generous donation from the Shields family. The program's name honours the memory of Carol Shields, Pulitzer-prize winning novelist and Chancellor of the University of Winnipeg from 1996 to 2000. At Convocations, our students and their families were privileged to hear her wise and beautifully-crafted addresses to the graduands. Carol was also a generous mentor to emerging writers, so this program is a fitting tribute to her. As former UW President Dr. Lloyd Axworthy has said, "Carol was enormously committed to cultivating young writers. Through the thoughtfulness and generosity that the Shields family has shown to the University, opportunities have been created for many more people and emerging writers to discover their creative voices." As we welcome Rick Chafe to campus, we are proud and grateful to be celebrating our eleventh year of the residency.
Past writers in this program include Margaret Sweatman, Sandra Birdsell, John Weier, Maria Campbell, David Bergen, Ivan Coyote, Debbie Paterson, Chandra Mayor, Jennifer Still and Katherena Vermette. 
A Chat with 2013-14 Writer-in-Residence Chandra Mayor and 2012-13 Writer-in-Residence Gregory Scofield

Friends of Carol Shields Celebrate Writer in Residence Program
On November 22, 2012, the English Department, in collaboration with the University of Winnipeg Foundation, held a Reception for the Friends of Carol Shields Writer-in-Residence Program. Carol was so well-loved and had touched so many, the evening was a great success with over fifty guests making their way to Convocation Hall on the first snowy Winnipeg night of the season. Thank you to all who attended for sharing stories about Carol as well as plans for the future of the Residency.
If you would like to become a Friend of the Program by making a donation please click here.