Sandy Pool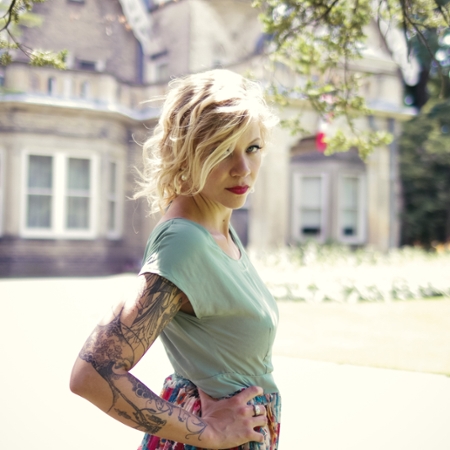 Title: Assistant Professor
Phone: 204.786.9332
Office: 2A35
Building: Ashdown
Email: s.pool@uwinnipeg.ca
Biography:

Dr. Sandy Pool (she/they) is a Canadian writer, and Professor of Creative Writing.
She has taught English and Creative Writing at a variety of post-secondary institutions in Canada, the United States and the United Kingdom. Most recently, she was an Assistant Professor at the U.K's most prestigious program in Creative Writing, The University of East Anglia (Norwich UK) where she also ran a research group about multi-modal writing and digital humanities.

As a writer, her work is concerned with both social justice and feminist themes. She has published poetry, micro-fiction, nonfiction and theatrical texts. Her areas of interest/specialization include poetry and poetics, ecopoetics, dramatic writing/ avant-garde performance, hybrid-genre writing, experimental essay forms, feminist literature and space and place theory.

Her first collection of poetry, Exploding Into Night was nominated for the Governor General's Award for Poetry. Her second collection, Undark: An Oratorio was nominated for Ontario's Trillium Book Award for Poetry, an Alberta Book Award, and a Toronto Arts Award. Her third book, I Love Lucy, a book of nonfiction essays, is currently represented by Aevitas Creative Management in New York. Selections from this book are upcoming in The Walrus and the book has also been awarded fellowships to Yaddo, The Berton House and the Dora Maar House in France.

Teaching Areas:
Creative Writing, Global Anglophone Literature, Humanistic Geography
Courses:

(FW) ENGL-3101-001 Creative Writing Comprehensive
(F) ENGL-4710-001 Canadian Literature and Culture
(F) GENG-7740-001 Topics in Local, National, and Global Literature
Publications:
Books:

Undark: An Oratorio (Nightwood Editions 2012)

Exploding Into Night (Guernica Editions 2009)

Anthologies:

Intro Poetry Reader. Frostburg State University. (Winter 2016)

The Calgary Renaissance. Ottawa: Chaudière Books. (Nov) 2016.

Sing to me in the cut: Ekphrasis on George Walker by Canadian Poets. Victoria: Frog Hollow Press. Winter 2015.

A Crystal Through Which Love Passes. Ottawa: Buschek Books. Spring 2013.

Best Canadian Poetry in 2011. Toronto: Tightrope Books. Spring 2011.

Imagining Toronto. Toronto: Mansfield Press. Fall 2010.

Writing Without Direction. Toronto: Clark Nova Books. Spring 2010.

TOK5: Writing The New Toronto. Toronto: Coach House Press. Spring 2010.

Live Ink: Heroes or Zeros: An Educational Textbook. Toronto: Pearson Canada. Fall 2010.