Ryan Clement
English
---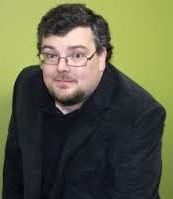 Title: Instructor
Office: 2A40 | 3G09
Building: Ashdown | Graham
Phone: 204.786.9283
Email: ry.clement@uwinnipeg.ca

Biography:
Ryan Clement is currently completing his PhD in English Language and Literature from the University of Waterloo where his research focuses on the emergence of narrative from game mechanics. Originally from Brandon, he now teaches with both the Department of English and the Department of Rhetoric, Writing, and Communications, as well as the Brandon University Department of English and Creative Writing. During the summer months, he often works with the International Space University. In addition to his academic work, Ryan also designs games, publishes creative writing and comics, and has experience both in improvised theatre and multimedia storytelling. Having travelled to over 60 countries and lived on four continents, Ryan enjoys exploring a wide variety of narratives through many different platforms.
https://uwaterloo.ca/games-institute/ryan-clement
Teaching Areas:
Game Studies, Comic Studies, Creative Writing, Academic Writing, Canadian Literature, Digital Storytelling, Speculative Fiction, Travel Writing, Screen Studies, Comedy, World Literature
Courses:
(FW) ENGL-2113.6-001 Picture Books for Children
(F) RHET-1105.3-050 Academic Writing: Multidisciplinary
(F) RHET-1105.3-051 Academic Writing: Multidisciplinary
Introduction to Canadian Literature (Brandon University)