Mavis Reimer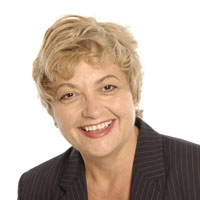 Title: Dean of Graduate Studies; Professor, Department of English; Canada Research Chair in Young People's Texts and Cultures, 2005-2015
Phone: 204.786.7625
Office: 1RC027
Building: Rice Building
Email: m.reimer@uwinnipeg.ca
Biography:

Mavis Reimer's M.A. thesis focused on the figure of fortune in Renaissance and Jacobean drama. Then, during her after-hours reading as a new mother, Mavis became interested in the relations between power and value, aesthetics and ideology, reading practices and meaning making. As a consequence, Mavis's focus changed, in her doctoral work, to the study of texts designed for young readers. In her dissertation, Mavis looked at school stories that L. T. Meade had written in the context of first-wave feminist campaigns. Currently, Mavis considers how texts for young people reveal and produce the terms of societal consensus and solicit the agreement of readers with these terms. This enables her to focus on the dominant modes of seeing and shaping the world in a culture, as well as the shifts in societal consensus over time. Mavis's interests in the texts and cultures of young people move between the historical and the contemporary, the international and the local. 
Teaching Areas:
Theories of young people's texts and cultures; Canadian texts for young people; Victorian literature; collaborative research methods
Courses:
Mavis is not teaching this academic year.
Publications:

Selected Publications:
"Closing and Openings: Afterword on Prospects for the Canadian Museum for Human Rights." Caring for Difficult Knowledge: Prospects for the Canadian Museum For Human Rights. Ed. Angela Failler, Peter Ives, and Heather Milne. Spec. issue of Review of Education, Pedagogy, and Cultural Studies 37.2-3 (2015): 264-67.
"YA Narratives: Reading One's Age." Editorial. Jeunesse 7.1 (2015): 1-17. Co-author with Heather Snell.
Co-Editor, Girls, Texts, Cultures, with Clare Bradford. Waterloo: Wilfrid Laurier UP, 2015.
Co-Editor, Seriality and Texts for Young Peoples: The Compulsion to Repeat, with Nyala Ali, Deanna England, and Melanie Dennis Unrau. London, UK: Palgrave Macmillan, 2014.
"Relational Accountability, or, The Limits of Objectivity." Editorial. Jeunesse 6.2 (2014): 1-14.
"Consumption." Editorial. Jeunesse 6.1 (2014): 1-12.
Collaborator and Contributor, Pīsim Finds Her Miskanow, written by William Dumas and illustrated by Leonard Paul. Winnipeg, MB: Portage and Main, 2013.
"The Child of Nature and the Home Child." Editorial. Jeunesse 5.2 (2013): 1-16.
"Tell Me How to Get to Sesame Street." Editorial. Jeunesse 5.1 (2013): 1-15.
"Making Change: The Cost of 'Free.'" Editorial. Jeunesse 4.2 (2012): 1-14. Co-author with Larissa Wodtke.
"A Daughter of the House: Discourses of Adoption in L.M. Montgomery's Anne of Green Gables." The Oxford Handbook of Children's Literature. Ed. Julia Mickenberg and Lynne Vallone. Oxford: Oxford UP, 2011. 521-61.
"'Je suis fatigué par le culte de la jeunesse': Or, Walking on Ice in High Heels." Editorial. Jeunesse 3.1 (2011): 1-10. Co-author with Catherine Tosenberger and Larissa Wodtke.
"Readers: Characterized, Implied, Actual." Editorial. Jeunesse 2.2 (2010): 1-12.
"On Collaboration and Knowledge." Editorial. Jeunesse 1.2 (2009): 1-9.
Editor, Home Words: Discourses of Children's Literature in Canada. Waterloo, ON: Wilfrid Laurier UP, 2008.
Co-author, with Perry Nodelman. The Pleasures of Children's Literature. 3rd ed. New York: Allyn and Bacon, 2003.