Margaret Sweatman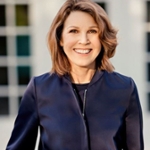 Title: Associate Professor
Email: m.sweatman@uwinnipeg.ca
Biography:

Margaret Sweatman is a novelist, playwright, poet, and performer. Her work has won the Rogers Writers' Trust Fiction Prize, the Sunburst Award for Canadian Literature of the Fantastic, the Margaret Laurence Award, the Carol Shields Winnipeg Award, the McNally Robinson Book of the Year and a Genie. She writes essays, song lyrics and libretti, poetry, plays, and short fiction, and is a vocalist and harmonica player. Her plays have been produced by Prairie Theatre Exchange, Popular Theatre Alliance and the Guelph Spring Festival. She has performed with the Winnipeg Symphony Orchestra, the Kitchener-Waterloo Symphony Orchestra and the National Academy Orchestra, as well as with her own Broken Songs Band. Her poetry and short stories are published in Prairie Fire, The Fiddlehead, CV2 and elsewhere. Her first novel, Fox, was re-released in 2017 in Turnstone Press's "Selects" series, with an Afterword by Alison Calder.
Teaching Areas:

Creative writing; Canadian literature; the short story; the novel; poetry.
Publications:

Novels:
Mr. Jones (2014)
The Players (2009)
When Alice Lay Down with Peter (2001)
Sam and Angie (1996)
Fox (1992, 2017)
Recordings:
Broken Songs (1995); Learning to Fall (1999); Thru the Wounded Sky (2007); Phenomenological Love Songs (2010).