Heather Snell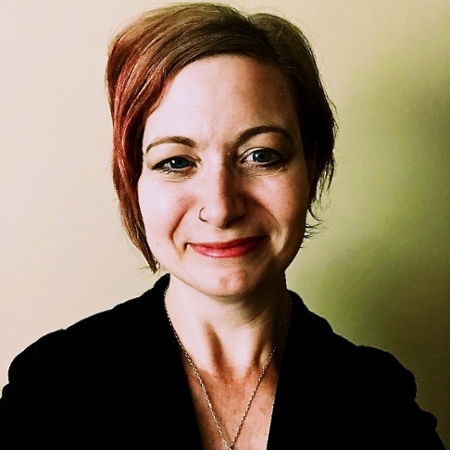 Title: Associate Professor
Phone: 204.786.9185
Office: 2A31
Building: Ashdown
Email: h.snell@uwinnipeg.ca
Biography:

Heather Snell is Associate Professor of Postcolonial Studies. Her current research focuses on contemporary literature that engages travel, tourism, and climate change. She is also the lead editor of the academic, peer-reviewed journal Jeunesse: Young People, Texts, Cultures, which is housed at the University of Winnipeg in the Centre for Research in Young People's Texts and Cultures.
Teaching Areas:

Postcolonial theory; critical theory; literary theory; ecocritique; children's and young adult literature
Courses:

(W) ENGL-1000-009 English 1A
(FW) ENGL-2003-001 Field of Children's Literature
(F) ENGL-2722-001 Postcolonial Literature
(W) ENGL-3160-001 Topics in Young People's Cultural and Literary Texts
Publications:

Edited Volumes
Co-edited (with Lorna Hutchison). Cultural Memory in Texts for and About Children. Routledge, 2014.

Co-edited (with Heidi Butler, John Clement Ball, and Jennifer Andrews). Spec. Section on Adolescence in Canadian Literature, Studies in Canadian Literature, vol. 36, no. 1, 2011, pp. 5-17.

Articles and Book Chapters

"'I Am Also Having Mother Once, and She Is Loving Me': Reading Cary Joji Fukunaga's Beasts of No Nation in a Post-Network Era." Adaptation, 28 Dec. 2019.

Co-authored (with Clare Bradford and Mavis Reimer). "Juvenile Fiction." The Oxford History of the Novel in English: The World Novel to 1950. Oxford UP, 2016.

"Ready Made for the Market: Producing Charitable Subjects in Dystopian and Voluntourist Young Adult Novels." Spec. Issue on Charity, Papers: Explorations into Children's Literature, vol. 24, no. 2, 2016, pp. 96-126.

"Uses and Abuses of the Child Figure in Slumdog Millionaire and Vikas Swarup's Q & A." Adaptation, vol. 9, no. 2, 2016, pp. 234-8.

"Outward Bound: Adventures in Cross-Cultural Reading and Global Citizenship in North American Young Adult Literatures." Children's Literature Association Quarterly, vol. 39, no. 2, 2014, pp. 252-74.

"'Toward a Giving and Receiving': Teaching Djibril Diop Mambéty's Touki Bouki." Journal of African Cultural Studies, vol. 26, no. 2, 2014, pp. 127-39.

"The Postcolonial Fantastic as New Ground of Invention: Reading Carole McDonnell's 'Lingua Franca.'" Journal of the Fantastic in the Arts, vol. 20, no. 3, 2009, pp. 350-62.

"'White, Foreign, but So Within Reach on the Page': Exoticist Modes of Fantasy in Ardashir Vakil's Beach Boy." South Asia and Its Others: Reading the 'Exotic.' Ed. V.G. Julie Rajan and Atreyee Phukan. Cambridge Scholars P, 2009, pp. 149-71.

"Assessing the Limitations of Laughter in Indra Sinha's Animal's People." Postcolonial Text, vol. 4, no. 4, 2008, pp. 1-15.