Colin Russell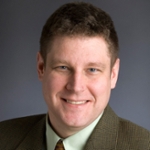 Title: Instructor and University Registrar
Office: 2A29
Building: Ashdown
Phone: 204.786.9337
Email: c.russell@uwinnipeg.ca
Biography:

Colin Russell has been teaching for the UW English Department since 1999, and has also taught for the UW Collegiate and the Winnipeg Education Centre (WEC) Access Bachelor of Education program.  He holds BA (Honours) and BEd degrees from UW, and an MA from the University of Manitoba, with a thesis on the fiction of Louise Erdrich considered as a "minor literature" in the terms advanced by Gilles Deleuze and Felix Guattari in their book Kafka: Toward a Minor Literature.  He has also worked in Student Services for the University for a number of years and has been University Registrar since 2006.  Colin is also a classically-trained singer who enjoys opportunities to perform as a soloist and chorister; he has sung with CBC Hymn Sing, the Winnipeg Singers, Winnipeg Philharmonic Choir, Winnipeg Baroque Ensemble, Renaissance Voices, and the University of London Union Chorus in the U.K.
Teaching Areas:

Literature of Manitoba, Short Fiction, British Literature and Culture 1660-1901, First Year.
Courses:

(W) ENGL-1003-004 Topics in Literature
Publications:

Russell, Colin. Rev. of Literature and Dissent in Milton's England, by Sharon Achinstein.  The Dalhousie Review 84.2 (Summer 2004): 323-4.
---.  Rev. of Watermelon Syrup by Annie Jacobsen with Jane Finlay-Young and Di Brandt, and Hard Passage:  A Mennonite Family's Long Journey from Russia to Canada, by Arthur Kroeger.  The Dalhousie Review 89.1 (Spring 2009): 140-2.