Carla Manfredi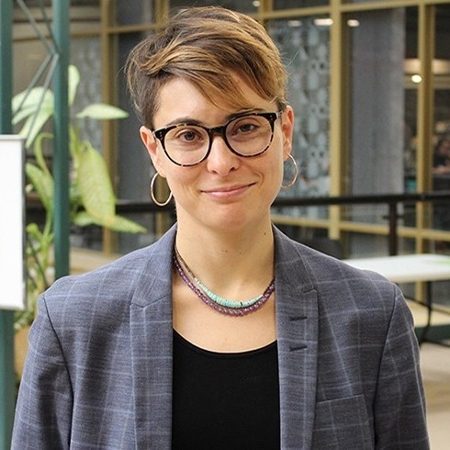 Title: Assistant Professor
Phone: 204.786.9281
Office: 2A37
Building: Ashdown Hall
Email: ca.manfredi@uwinnipeg.ca
Biography:

My book, Robert Louis Stevenson's Pacific Impressions: Travel and Photography, 1888-1894, tackles photography's role during Stevenson's travels throughout the Pacific Island region. My current research focuses on another Victorian writer-traveller: George Gissing. I'm currently working on an article-length study of Gissing's By the Ionian Sea: Notes of a Ramble in Southern Italy (1899) and his ethnographic interest for the human populations and cultures of Magna Græcia.
Teaching Areas:
British poetry and prose; nineteenth-century literature; travel literature; colonial literature
Courses:
(W) ENGL-3754-001 Epic in Translation
Publications:
Book:

Robert Louis Stevenson's Pacific Impressions: Photography and Travel Writing, 1888-1894. Palgrave Studies in Nineteenth-Century Writing and Culture, Palgrave Macmillan, 2018.

Articles:

"Island Encounters in Focus: Photography and the R. L. Stevenson Family." Victorian Review 43.1: 65-84. 2017

"'Sore Love': R. L. Stevenson and Leprosy on Penrhyn Island." Journal of New Zealand & Pacific Studies 5.1. 27-43. 2017

"R. L. Stevenson's Samoan Gothic: Representing Late-19th Century Plantations." Pacific Studies 39.3: 343-369. 2016

"Robert Louis Stevenson's and Joseph Strong's 'A Samoan Scrapbook.'" The Journal of Stevenson Studies 12: 4-31. 2015.